PC gaming might be a hobby in and of itself, but there's a hell of a do-it-yourself scene that surrounds it, whatever kind of system you play on. But while desktop gaming PCs might have more options when it comes to picking components, the look and feel of a system, its cooling, and its form factor, many people don't realise you can also customise gaming laptops.
You can't actually build a laptop yourself – unless you want a seriously complicated project – but there are plenty of options for picking out components, as well as a few neat customisation choices to make, so you end up with a custom laptop that fits your needs.
This article will guide you through how to build a gaming laptop. It's not quite the same as a desktop, but you can absolutely get the most out of the available options.
Can you build a laptop for gaming?
Yes, you can technically build a custom laptop for gaming. Most ranges like the Chillblast Defiant and Phantom laptops allow you to choose the specification that best fits your needs – without the incredibly difficult task of actually building a laptop entirely from scratch!
Gaming laptops have a lot of different design considerations than desktops. Forcing the kind of powerful components you need to play games at high detail settings and frame rates into a compact chassis brings with it a number of inevitable problems. Most commonly, the cooling and battery life are affected greatly by the close proximity of components, and overworked fans and battery cells. The more powerful the CPU and graphics card, the more powerful the cooling solution needs to be. In turn, and that can lead to increased noise output and a heavier chassis. Those powerful components also draw more power from the battery, which shortens your system's lifespan when you're away from a charge point.
That's why the most important consideration to make when learning how to build a gaming laptop is the components. What features do you actually need for gaming laptop?
If you're playing Esports games like CS:GO, League of Legends, or Rocket League, you don't need anything too hefty. The new, 11th-generation Intel Rocket Lake CPUs would be a good fit there, as they pack Intel's Xe-LP graphics for reasonable frame rates at 1080p. The next step up from this, of course, is the Alder Lake family of processors from Intel, which offer a much improved Intel IRIS Xe Graphics integrated graphics processor, which allows you to experience games like VALORANT at over 100 FPS at 1080p with Low graphics settings, and Call of Duty Warzone at a moderate 30 FPS at 1080p Low.
Of course, if you want to experience games the way they should be played, then a graphics card will be required.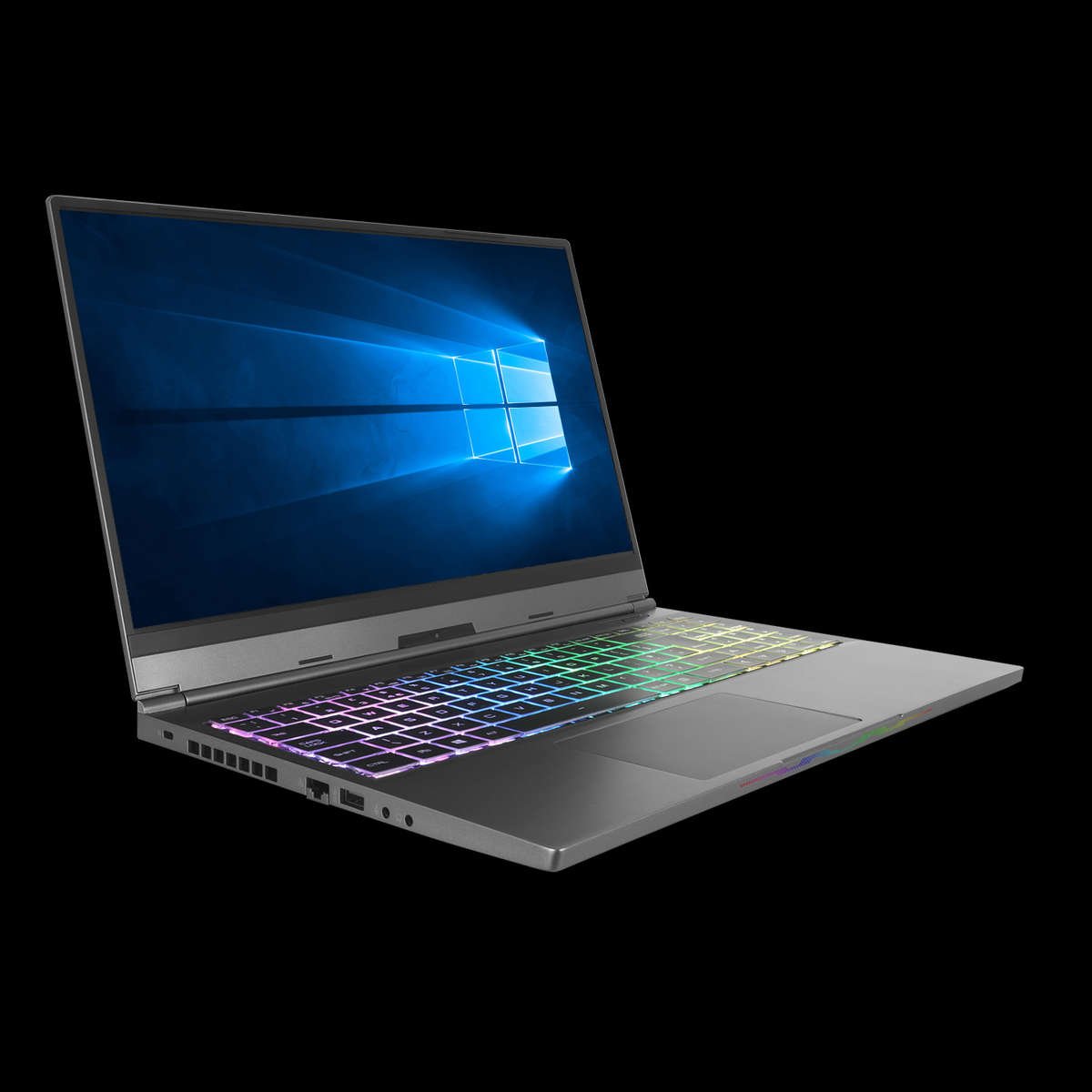 Better, faster graphics?
AAA games are demanding, and even some Esports titles require you to have a good specification if you want to be competitive. Shadow of the Tomb Raider, Metro: Exodus, Red Dead Redemption 2, or any other number of beautiful experiences are older, demanding titles, which are going to really benefit from a more powerful system. more recent games like Game of the Year 2022, Elden Ring, Cyberpunk 2077 and Marvel's Spider-Man remastered all require decent specifications to give you that true gaming experience. Higher clock speeds and dedicated graphics really shine with those kinds of titles.
There are a number of customisable Chillblast gaming laptops to pick from, all of which would be excellent candidates for these sorts of games. In both 15 and 17-inch sizes, we offer laptops that include Intel Core i7 CPUs, 8GB, 16GB or 32 GB of DDR4 or DDR5 RAM, and powerful discrete graphics from NVIDIA.
You can't build these laptops yourself – leave that to the experts – but you can choose a specification that's right for you and that gets you pretty close to the DIY building process.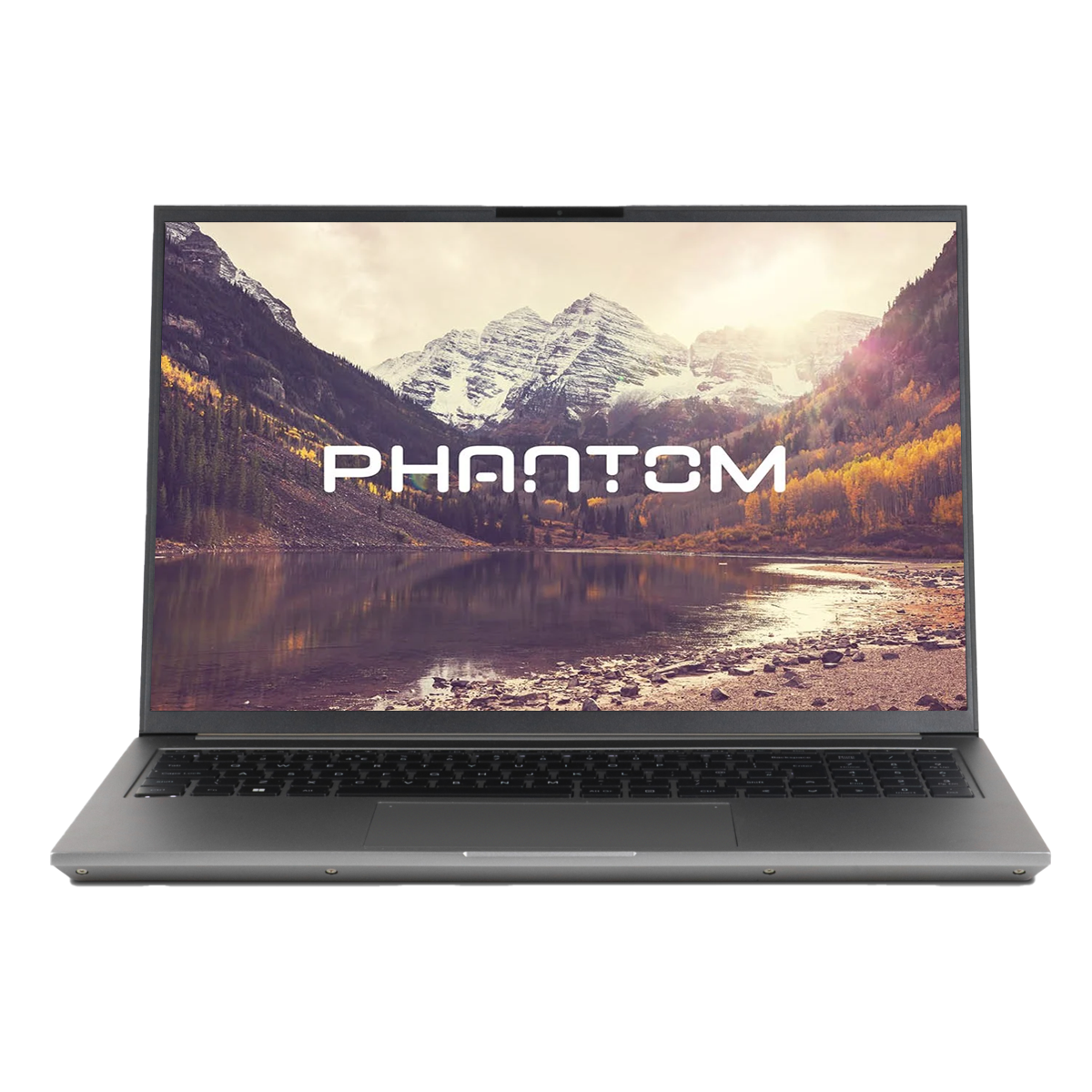 What else can you customise?
Laptops of the 2020s aren't really designed to be heavily customised. Few let you upgrade the memory and removable batteries are a thing of the past. With Chillblast's gaming laptops, you can expand memory and storage, and you also have some extras that you can take a hand in customising that go beyond a basic spec list. We really let your laptop become your own.
You get to pick the CPU and GPU that are right for you, but we'll let you pick how much memory you get too. It's a choice of between 8GB and 32GB and all sticks come at a respectable speed. There's the option of DDR4 or DDR5, the latter being the very latest RAM technology that enables you to future-proof your gaming laptop for a good few years at least.
More impactful adjustments come in the form of storage choices. Starting options include 250GB, 500GB and up to 2TB NVMe SSDs. The larger drives, with up to 2TB of NVMe SSD space for the boot drive, and options for secondary and tertiary SSDs with space for up to 10 terabytes of additional storage if you need it. Of course, there's also external SSDs and HDDs if you want to store a vast game library or media files, too.
Big fan of Esports?
Competitive gaming is a very inclusive genre, allowing you to get started with very basic specifications. However, if you have your sights set on becoming a professional Esports athlete, or you want to compete at the highest possible level, a Fnatic Flash gaming laptop will set you apart from the competition.
Designed with Esports royalty, Fnatic, Chillblast have developed a mobile gaming rig that performs at an incredibly high level, so much so that pro gamers like Boaster, Wunder and players from the wider Fnatic rosters choose Chillblast as their official partner, and use Fnatic Flash laptops for their practice, LANs, and competitive gaming.
Want real customisation? Buy a desktop
If all of that sounded a bit less than the DIY, build your own PC experience you were hoping for, then you might want to consider a desktop instead. They're not only far easier to work with in terms of customisation and upgradeability, but you can get more for your money too.
Here are Chillblast, our gaming PCs start as a barebones list of specifications and a chassis and it's your job to flesh that out with all of the extras you want. Alternatively, buy a basic system from us and add in the components later. It's entirely up to you and all possible thanks to it being a desktop rather than a laptop.
Where a laptop is effectively a finished product when delivered to you, with very little scope for upgrades (outside of specifically designed systems like Alienware's Aera-51m), a desktop is never really finished. You can upgrade everything inside the case and it's still technically the same system if you want it to be. Likewise you can change the case and the core of the system is still the same. Customising a desktop is a process of creating the ideal system for you and what better way to start than with a Chillblast gaming desktop.
Try this for size
Entry-level models like the Chillblast Fusion Imp offer a fantastic foundation for gaming right out of the box, with all the potential you could ask for. At the point of purchase you can choose the CPU, the graphics card, the memory, cooling, storage, sound card, noise dampening foam, cable management, extra ports, and wireless connectivity.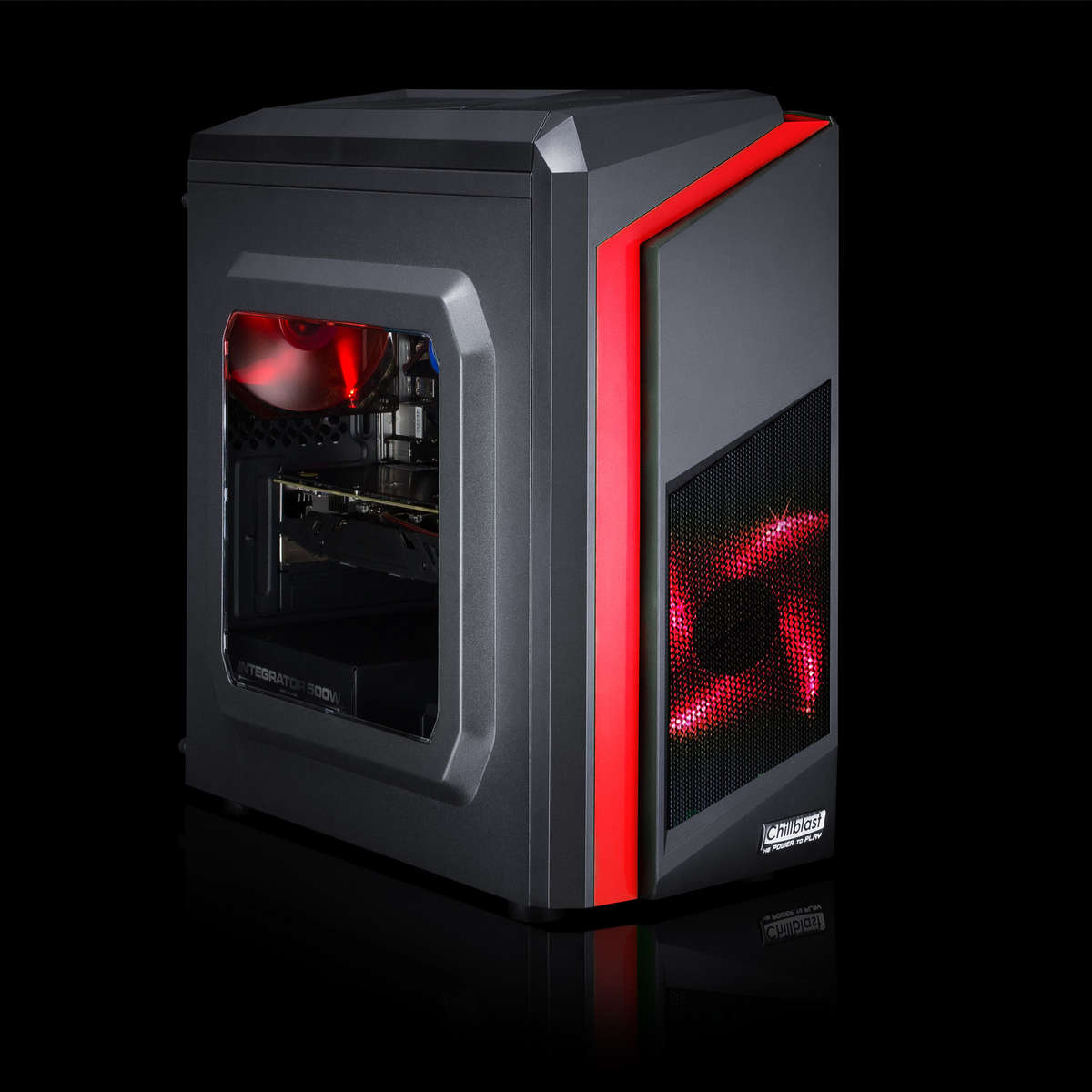 Of course you can add it all in later, with an official Chillblast upgrade, or with your own components you purchased separately. That's the beauty of a gaming desktop. It's a system that's uniquely yours and Chillblast can help make that happen. Just give one of our system building experts a call and they can walk you through everything, from the perfect build for you right now, to what kind of components you might want to add down the line.
More resources:
If you're wondering why gaming laptop's are so expensive, check out this blog.
And for a bit of guidance on what to look for if you're on a budget and want the best cheap gaming laptop, check out this blog.