Article Updated: 13th December 2022
Buying a gaming laptop is arguably one of the biggest decisions a gamer can make. Since they're not entirely upgradeable and are usually more expensive than desktops with comparable specifications, it's a big purchase that needs to last you a good few years. So, with this in mind, it is important to understand what the most important features are with your next laptop upgrade.
The features of a gaming laptop are quite often personal, based on the types of games you play, the type of gamer you are, and your overall budget all being important considerations in deciding what's most important for you. But outside of those points, there are some universal truths about a gaming laptop that are worth knowing.
Size and portability come first
No, really. While it might seem strange to suggest that the physical size of your laptop is more important than the components, it's the most important consideration to make when buying a gaming laptop. The physical footprint of your gaming laptop dictates everything about it; from the kind of hardware you can realistically expect it to have, to how easy it is to physically carry and fit into mobile gaming situations. And not forgetting how long its battery lasts.
If you want an ultra-portable gaming laptop that has a 14-inch screen, low weight, and long battery life, then you will be limited to lower-end or efficient mobile CPUs and GPUs, a lower resolution, and potentially lower capacity storage.
You can save money and battery life by avoiding 4K gaming laptops at this screen size, too. This would not only tax the laptop's graphical capabilities beyond what they're capable of in games, but also drain your battery life significantly compared to 1080p gaming. 4K is also completely redundant at this display size, with no obvious visual improvement unless you were to sit mere inches from the screen.
Bigger and Beefier
Size matters when it comes to mobile gaming. There are plenty of sizes to choose from, but keep in mind the size and weight if portability is a key factor in your buying decision.
15-inch gaming laptops
15-inch models open up more physical space for a larger screen that can operate at a higher resolution with some tangible benefit. Expect a great experience at 1080p (FHD). There's also more physical space inside to add more powerful components for greater performance. You do sacrifice some portability at that size, though it still remains a relatively compact size for a gaming laptop.
16-inch gaming laptops
15-inch, however, is just not big enough for a superb 1440p or 4K experience, so you'll need a 16-inch display at a minimum. An example of a balanced gaming laptop at 16-inch would be an Intel Alder Lake mobile processor, which is designed to be as efficient as possible. On top of this, an NVIDIA RTX 30-series mobile graphics card will ensure you are not overtaxing the capabilities, or bottlenecking your CPU (even at 4K). Battery life will be reasonable, though laptop gaming is usually done whilst using mains outlet. Add enough SSD storage for your OS and a decent amount of games (possibly using external storage for your full game library), and you have a great spec for a 4K gaming laptop.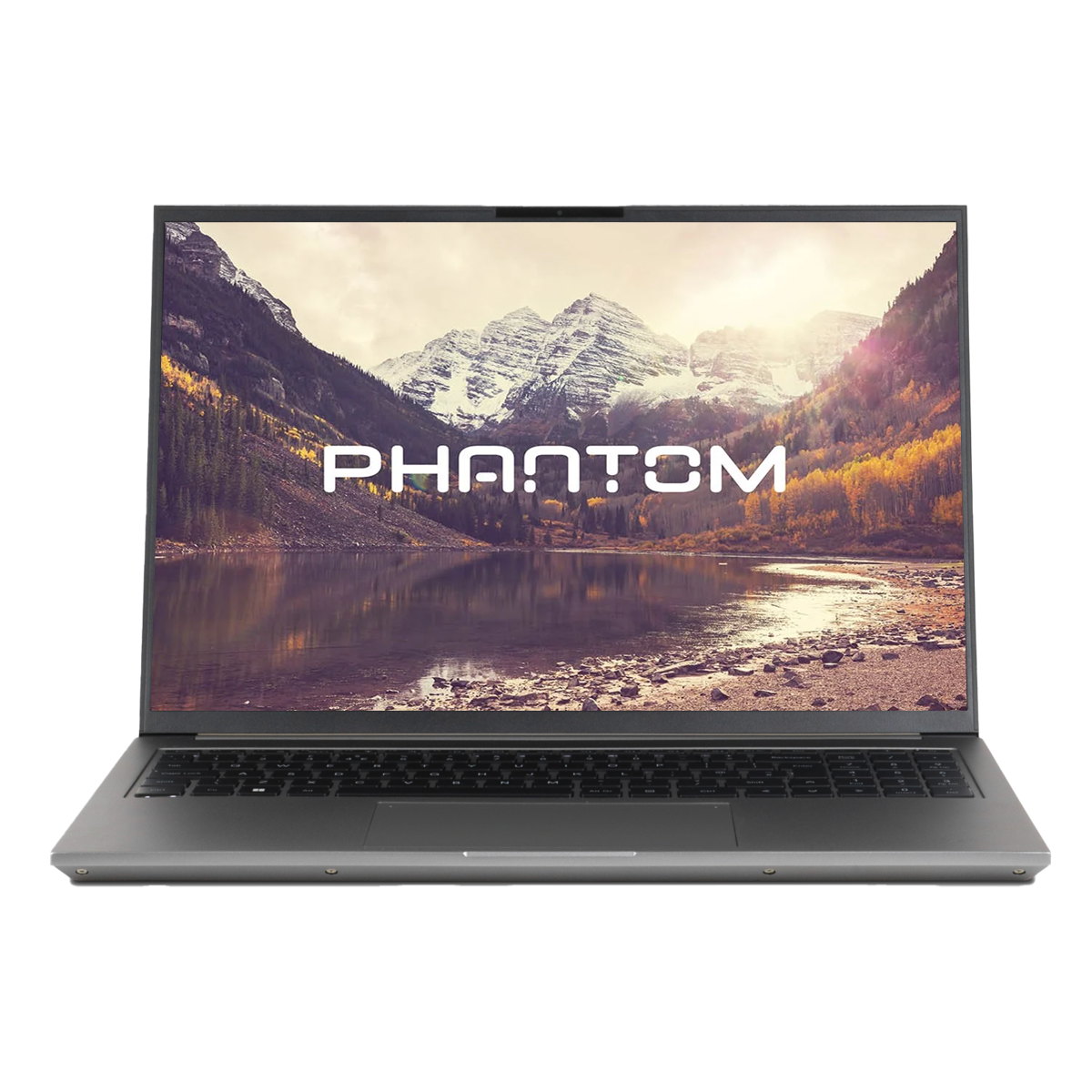 17-inch gaming laptops
17-inch laptops tend to offer the greatest performance, but at the biggest hit to portability. Size and weight contribute to making it difficult to play games while on trains and planes at such a size. And if you're using that size to cram in high-end components, then battery life will also be negligible.
Consider 17-inch laptops – especially those with powerful internal components – as a PC that is easier to take with you to new gaming locations. They make for a good LAN machine or something that lets you bring your computer with you without needing an extra keyboard and monitor. They're not really for gaming on the go.
What you see is what you get
Speaking of displays, it's no good having a super-powered laptop for gaming if your display is bad. This is where you'll often see budget gaming laptops fall down, as good quality screens are expensive. But if you care about in-game visuals, then getting a laptop with a decent display is of paramount importance.
Although many companies will market the resolution of their display above all, it's not as important as you might think. 1080p still looks fantastic on 15 and 17-inch screens, and 4K is typically a waste at that size. It's also a massive drain on battery life and a big resource hog for your GPU. Where 4K really matters is photo editing, video editing or watching 4K video/streaming Prime Video or Netflix for example. This is where paying for the extra pixels will be well worth it for you.
Refresh rates matter
A much more important consideration for a gaming laptop is refresh rate, typically listed in Hz. The average display will run at 60Hz, meaning it can display up to 60 frames per second. Faster gaming displays can reach 144, 240, or even 300Hz on some laptops. While the latter of those is overkill for the average gamer, there's a big advantage in moving to 144Hz over 60Hz. It improves the smoothness of games and desktop mouse movements, it reduces input lag for a more competitive edge, and it can help alleviate visual quality dips with better motion resolution.
If you like your colours to pop and your black and whites to be deep and sharp, then you'll also want to aim for an IPS panel. These don't always offer the same high-refresh rates as VA (vertical alignment) or TN (twisted nematic) panels, but there are some out there.
We use a 144Hz IPS display on our Defiant gaming laptops to make game worlds, videos, and images look far richer than their TN counterparts. Doubling up as a fantastic display for creators, the Defiant laptop is an all-rounder that checks many boxes.
Overall, HDR support is a nice touch, but is still quite rare and you may find that support adds unneeded cost to your laptop purchase. Not all games support it and as long as your IPS screen has a decent brightness of 350 nits or above, it should still have good contrast between blacks and whites, and offer vibrant colours.
It's also worth considering whether your laptop supports Freesync or NVIDIA Gsync, depending on your GPU manufacturer. These technologies help alleviate screen tearing and guarantee a minimum quality for your laptop's display. It's not a must, but is often included in well-rounded gaming laptops. If you can get the feature without spending much more, we'd certainly recommend it.
CPUs are important
Most gaming laptops work best when targeting 1080p resolution. It's not only a great fit for the smaller screen sizes of all laptops, but means that you can target higher frame rates with your graphical hardware.
At 1080p, however, your CPU is much more impactful on gaming performance (especially once you get over 100 FPS.) Intel offer exciting options for laptop gamers, but here at Chillblast, we're particularly fond of the 12th-generation, Intel Core i7-12700H Alder Lake processor. It's one of the latest mobile processors, changing the landscape of laptop gaming entirely, and offers stupendous performance at its price point.
The Intel Core i7-12700H offers 6 Performance-cores and 8 Efficient-cores, for 20 total threads, a base clock of 3.5GHz. But it's the boost clock that's really special. When leveraging its Turbo Boost technology, it can hit 4.7GHz. Laptops housing the 12700H offer amazing gaming performance – especially at 1080p.
For this reason, we packed it inside the Chillblast Defiant and Phantom range of laptops, pairing it up with high-speed DDR4 or the latest DDR5 memory. Esports games will make the most of the high refresh rate gaming displays using the GTX 1650 or RTX 3050 Ti models, and easily play AAA games at over 60FPS if you choose a GPU like the RTX 3060.
Graphics are still king
As much as the CPU and other components are important, good specs for a gaming laptop always include a decent graphics chip. It doesn't have to be top-tier, especially if you're opting for a more compact and portable laptop. If you're looking for a gaming laptop for space flight simulators, however, or a AAA mobile gaming powerhouse you can take to the office, a higher specification graphics card is going to be needed.
For more extreme gaming laptops, there are options for slightly cut-back RTX graphics cards that use NVIDIA's Max-Q design. These have lower clock speeds, resulting in much lower heat output and power requirements. But with clever load balancing between the CPU and GPU, some gaming laptops can achieve serious power without putting out too much heat or draining the battery in just a few hours.
If you want the full power of NVIDIA technology at your fingertips, Max-Q might limit your gaming prowess, so a serious monster like the Chillblast Fnatic Flash 3060 16GB DDR5 1TB Gaming Laptop might be more your speed. With an NVIDIA GeForce RTX 3060 6GB GDDR6 GPU and Intel Core i7-12700H in the chassis, you are looking at extreme framerates and performance in Esports titles and AAA blockbusters. Importantly, the cooling system has been tweaked to ensure maximised battery life and component cooling, using four heat pipes and ventilation exhausts to keep things cool during those long gaming sessions.
These full-fat versions of RTX GPUs offer a near-desktop gaming experience in terms of their performance.
Think we've covered it all…
So, what features are important when buying the best gaming laptop for you? One that offers a screen and display size that suits you, complete with a decent CPU and GPU for the games you want to play both right now and in the near future. A decent SSD is a must too, with an aftermarket external drive for long term storage.
But just before you put down your money on a new gaming laptop. Have you considered a desktop gaming PC?
A desktop can do more, for less
Chillblast makes some fantastic gaming laptops, but we also produce amazing custom gaming desktops too. By virtue of being bigger than your average gaming laptop, they allow for more powerful hardware and better cooling, and for quiet operation even with the most capable of components inside.
We can even overclock them for you too, unlocking extra performance for nothing extra, all covered by our five year warranty.
Sure, a laptop is more portable, but a desktop can be so much more. Give our system builders a call and we'll walk you through what a gaming desktop (or laptop) can offer.
More Resources:
If you still don't own a dedicated gaming laptop but crave the thrill of playing video games, don't fear! Check out this article that examines whether or not you can play games on a non-gaming laptop! It might even surprise you what your current laptop can actually do…
If you are undecided on whether to get a gaming laptop or gaming PC, check out this blog that details the pros and cons of each option!