Marvel's Spider-Man Remastered is not only one of the most successful games of the year, it's one of the prettiest too.
Like many of the best games from the PS4 era, the original Marvel's Spider-Man holds up very well. And with the remastered version now having made its way to Windows PCs, millions of new gamers get to experience the high-flying action of New York's favourite arachnid superhero in higher fidelity than ever before.
But with great graphics, comes great demands on your system. Additions like ray tracing, 4K resolution, and high-level anti-aliasing can make this game pretty demanding at top specifications. Fortunately, since its roots are in older console hardware, this game also runs really well at lower settings on just about any gaming PC.
Whether you're looking to play Marvel's Spider-Man Remastered at the highest settings, just want to get the game up and running, or sit somewhere in between, here's everything you need to play it at various settings.
Minimum Specifications For Spider-Man Remastered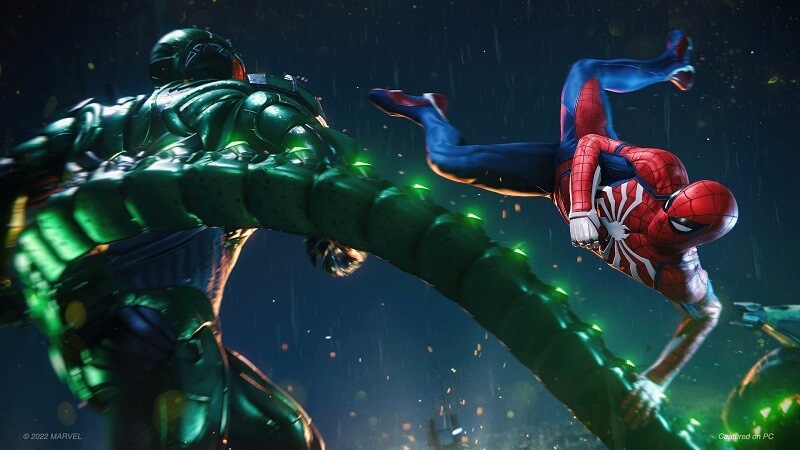 CPU: Intel Core i3-4160
RAM: 8GB
Graphics: Nvidia GTX 950 or AMD Radeon RX 470
Storage: 75GB
One of the real benefits of remastering older games like Marvel's Spider-Man, is that all of the original data is there for that older, 'original' look. And due to it being designed for PlayStation hardware that was originally released in 2013, it's no surprise that you can play this game on hardware that's hardly cutting edge.
The Intel Core i3 CPU was entry-level when it launched over eight years ago and the graphics cards were mid-range options when they launched over six years ago. Although that doesn't mean they aren't capable of playing modern games, as this game's specs clearly show, it does suggest that just about any gaming PC from the past five years will have no trouble getting this game up and running.
If your PC just meets these specifications, however, you will need to be content with the lowest settings. You'll only be able to play at around 720p at 30 FPS with most of the settings on low, which is fine if you're playing on a small monitor, but if you're trying to play on a larger monitor or even a TV, it's not going to look great. It will be playable, which for components this old, isn't half bad, but just be aware of their limitations.
Meeting the Minimum With a Modern PC
Another advantage of older games being remastered is that building a PC to meet the specifications with modern hardware is far easier. Often easier in fact, than getting the older game working.
In this case, you aren't going to find any new hardware that matches the exact minimum specifications – it's just been too long – and taking your chances on second-hand hardware that's close to a decade old is rarely a good idea. Getting something new that meets and exceeds these minimum specifications though, is a cinch.
The best entry-level processor for affordable gaming is the Intel Core i3-12100F. It's a quad-core CPU with an impressive 4.3 GHz clock speed, giving it heaps of gaming power, and though it's not going to be stellar at video editing or other demanding tasks, it's more than enough to thoroughly exceed the minimum specs for Marvel's Spider-Man Remastered. That should give you higher frame rates than the minimum would expect, too, making for a smoother gaming experience.
For graphics, there is a modern GPU that's roughly comparable to the ones recommended here: the AMD RX 6400. It's a very affordable GPU that delivers passable performance in modern games, but it'll give you more than enough to get this game running and looking relatively good. With the additional CPU power taking some of the load from the graphics card, you may even be able to play at 1080p or raise a few of the settings to medium.
RAM is super affordable, so 8GB of just about anything around the 3,000MHz mark will be just fine. While storage doesn't stipulate an SSD, we always recommend you play your games from one to ensure fast load times. All Chillblast PCs ship with an NVMe SSD as standard.
What do we offer
Speaking of Chillblast Gaming PCs, here's what we recommend for Marvel's Spider-Man Remastered at this level: the Chillblast Fusion Reaver.
It ticks all of the boxes in terms of the components mentioned above, and even surpasses them in some areas – doubling the amount of RAM from 8GB to 16GB.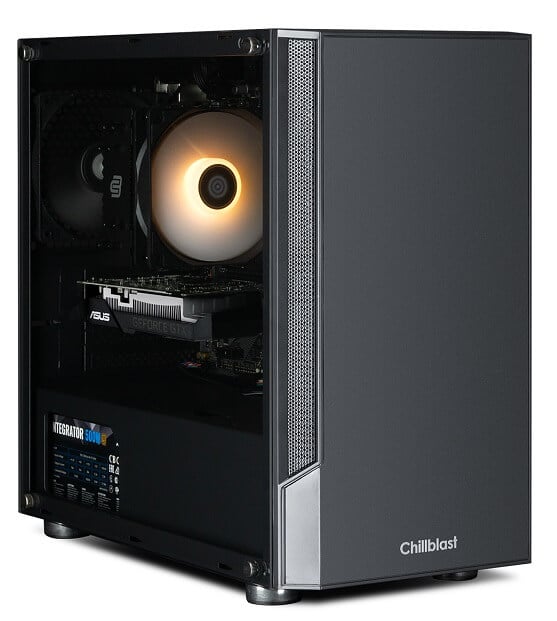 Recommended Specifications For Spider-Man Remastered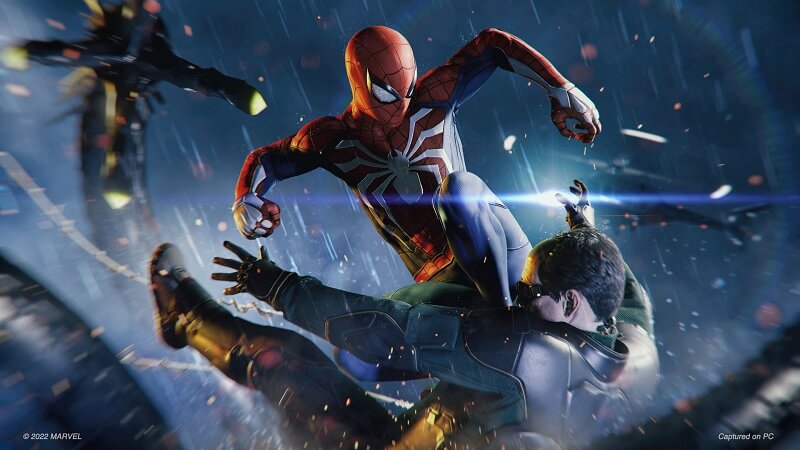 CPU: Intel Core i5-4670 or AMD Ryzen 5 1600
RAM: 16GB
Graphics: Nvidia GTX 1060 6GB or AMD Radeon RX 580 8GB
Storage: 75GB
If you want to play Marvel's Spider-Man Remastered at a comfortable 60 frames per second, at 1080p resolution, with a few settings turned to medium or even high, you're going to need a more capable system. Not a stupendously powerful one, but your processor, memory, and graphics card are going to need to do a lot more heavy lifting.
In this case, the processors are both higher-end, and in the case of the AMD Ryzen option, far newer. Still five years old, but that's a big leap over the minimum specifications and shows that much higher clock speeds are required to get this game running at higher settings. The graphics cards are a generation younger and a tier higher, too, which is what opens up that higher resolution play.
Most gaming PCs from the past few years shouldn't have much trouble getting the game running at these settings, but you aren't going to be able to slap an old GPU in an old office machine and expect it to be comfortably playable. This game at these settings needs a gaming PC.
Meeting the Recommended With a Modern PC
As with the minimum specifications, you aren't going to find any of these components in a new condition that aren't massively overpriced, unless you get extremely lucky. You could upgrade your older PC with a second-hand graphics card, but you never know if they've been used for mining and then there's no guarantee how long your new gaming PC will last.
If you build a new PC instead, you can meet or even exceed these specifications at an affordable price, and have a PC that is protected by a warranty and future-proofed with full support for new games and technologies in the years to come.
The Intel Core i3-12100F is still an excellent processor for these settings, as its four cores at 4.3GHz are more than enough to run this game at 1080p. Alternatively, you could go for an AMD Ryzen 5500. It's about as good in gaming, but with two extra cores and simultaneous multithreading, its support of 12 threads makes it much better at multi-tasking when you aren't gaming. The upgrade path won't be as good, but there are still plenty of options for you to improve performance in the future.
For graphics, the AMD RX 5500 XT is pretty comparable to both cards and has the performance needed for comfortable 1080p play. However, if you can stretch your budget a bit further, you can get the more capable Nvidia GTX 1660, or better yet, the AMD RX 6600. Both will give you the scope to raise settings to high in some cases, or enjoy a higher frame rate for smoother play on high refresh rate monitors.
What do we offer
At Chillblast, we don't actually have a PC that meets these requirements but instead, blows them out of the water. The PC we'd recommend is our Chillblast Fusion Fiend.
This PC does use the i3-12100F CPU, but its GPU surpasses the GTX 1660 completely. Instead, it houses an RTX 3050 providing a potent combination for those looking for a PC with great performance today and upgradeability for the future. And all for an amazing low price.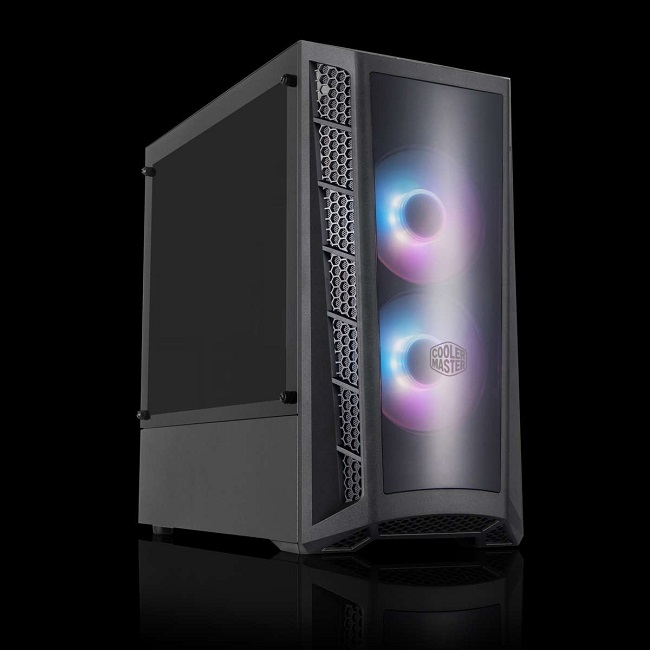 4K Specifications (no Ray Tracing)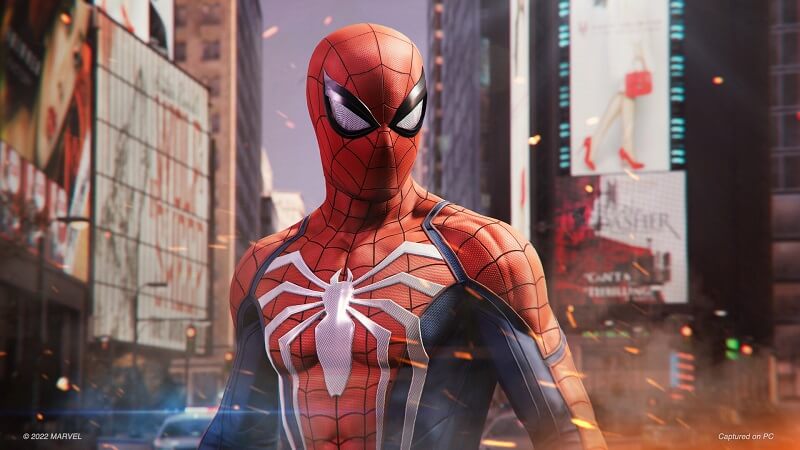 CPU: Intel Core i5-11400 or AMD Ryzen 5 3600
RAM: 16GB
Graphics: Nvidia RTX 3070 or AMD RX 6800 XT
Storage: 75GB SSD
It's rare to get anything beyond 1080p recommended specifications when it comes to system requirements, so it's a treat that Insomniac and Sony provide detailed specifications for 4K and more (see below). Here is where we see a big uptick in the demands placed on your gaming PC.
Gone are the CPUs from a near-decade past. Here you need a CPU that was at least mid-range a couple of years ago, and a graphics card that until very recently, was almost as good as you can get.
Only the most recent gaming PCs will be able to enjoy Marvel's Spider-Man Remastered at 4K with a steady 60 FPS and all settings on high. You might be able to tweak some settings here and there and play with a system that doesn't quite match these specs, but as with just about any modern game, you're going to need a powerful graphics card if you want to play this game at 4K.
That means you're probably fine with a last-generation Nvidia RTX 2080 Super, or 2080 Ti, but otherwise you're going to need a current-generation card from either camp.
Note too that this tier recommends an SSD. While that's something that we recommend for every gamer no matter what game you're playing, you should absolutely make sure you use one for 4K gaming to make sure all of the higher-resolution assets can be swiftly loaded.
Building a Modern 4K Gaming PC For Marvel's Spider Man Remastered
You'll still find pre-built gaming PCs that can match the system requirements for playing this game at 4K, but it's not necessarily going to give you the best value for money. The Intel Core i5 CPU upgrade path isn't great, and you can get better CPUs than the Ryzen 5 3600 for similar money, so unless you just need to upgrade a component or two to meet these specs, you're better off building a new gaming PC instead.
For the processor, you'll want an Intel Core i5-12400F. While the Core i3-12100F is still roughly comparable, especially when playing at 4K where you're more likely to be GPU bound, the extra two cores and support for 12 threads are important for making sure your background tasks don't get in the way of your game. It'll help avoid micro-stutters in demanding areas, too. You could also opt for an AMD Ryzen 5600 (or 5600X if the price is close enough), as that's more than enough to exceed these specs.
As for graphics, you really can't spend too much when it comes to 4K gaming. The RTX 3070 and RX 6800 XT will have plenty of power for hitting 60 FPS, but if you want to go higher, then the sky's the limit. The 6900 XT will give you a little more power for not too much more money, but the Nvidia RTX 3080, and 3080 Ti are worth considering too. They're typically more expensive, but they offer excellent 4K gaming performance. Especially if you have at least a passing interest in ray tracing.
What do we offer
Our suggestion for a PC of this level is the Chillblast Chronos.
Its CPU slightly surpasses the one recommended, upgrading it from an i5-12400F to an i5-12600K. Plus it houses the RTX 3070 which as mentioned above, will provide plenty of power for your 4K gaming needs.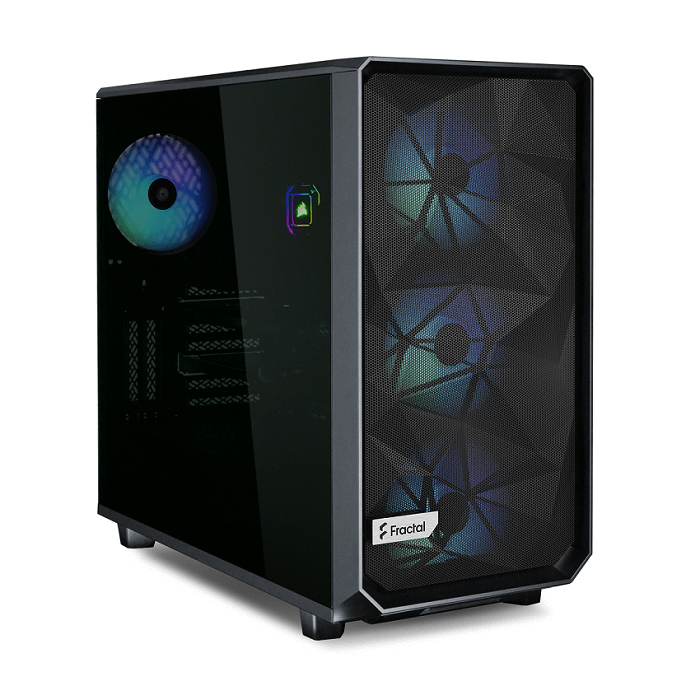 4K Specifications With Ray Tracing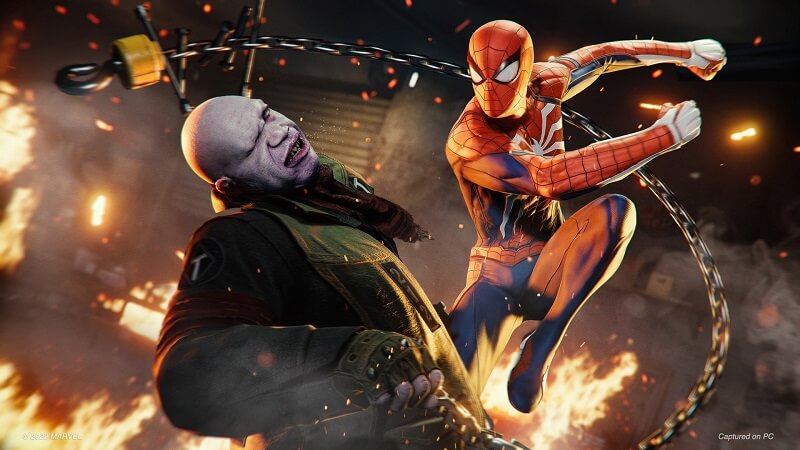 CPU: Intel Core i7-12700K or AMD Ryzen 9 5900X
RAM: 16GB
Graphics: Nvidia RTX 3080 or AMD Radeon RX 6950 XT
Storage: 75GB SSD
If you want to run this game at full tilt, you'll need the most powerful gaming PCs with the highest-end graphics and a very high-end CPU to match.
Both the Ryzen 9 5900X and Core i7-12700K are almost at the top of their respective piles, and though you can probably get away with a lower-tier CPU since you'll definitely be graphics card bound at these settings, you don't want any frame rate dips when you're building a top-tier gaming PC. If you're going all out on graphics, you might as well make sure your CPU can support it properly.
The Nvidia RTX 3080 is often considered the gold standard for ray tracing performance in this generation. While the RTX 3080 Ti and RTX 3090 do both offer improved ray tracing performance, it's not so dramatic that they're a must-buy instead.
However, you'll see higher frame rates and more consistent frame rates with either of those cards, so if you have the budget, buying one would be the best. Although the 6950 XT is an amazingly powerful card, it falls far behind the Nvidia alternatives when it comes to ray tracing, so it's better to stick with Nvidia for this kind of gaming experience.
The one caveat to this section is that Nvidia recently announced its RTX 4000-series graphics cards, including next-generation RTX 4080 and 4090 models. While they will be much more expensive than the existing lineup of GPUs, they are also going to be much more powerful, especially when it comes to ray tracing. They might be worth holding off for, at least to see how they perform in the real world.
What do we offer
If you really are wanting the best of the best for Marvel's Spider-Man Remastered, we'd recommend one of our newest gaming PCs which utilises the most recent components on the market: the Chillblast Sybaris.
Both its CPU and GPU are from their respective manufacturer's latest generation, with the PC housing an Intel Core i7-13700K in combination with an Nvidia Geforce RTX 4080.
This PC truly is a beast, capable of powering through even the trickiest of 4K gaming workloads without a hint of stutter.