NEW: Read our latest Streaming and Gaming CPU guide.
This article was updated 11th October 2022.
Gaming is one of the most intense demands you can place on a PC. Stressing the graphics card and CPU in equal measure as you mandate high frame rates, high resolutions, and high detail settings.
The only way you can push it further is by diving into professional tasks like video editing, or doing both at the same time. And that's what game streaming is: your PC is both gaming and transcoding video in real-time while you play.
It Needs to Tick a Range of Boxes
Unlike gaming alone, where a powerful graphics card can shoulder the real load of your demand, streaming and gaming at the same time needs the CPU to really push itself too.
Where the GPU and CPU work together to render a game's visuals, it's the CPU that has to do the encoding. This means you need additional processor power if you're planning to stream and game at the same time.
The one upside of transcoding, even in the context of doing it while gaming, is that it tends to scale very well with additional cores and the workload can be split well between them. That's quite different from gaming, where single-threaded performance can make a much bigger difference to how well it can perform.
While you still need a handful of cores to handle the most demanding of modern games, once you go beyond six cores, there are seriously diminishing returns.
That's what makes the best CPU for streaming and gaming a unique piece of equipment.
It needs to have a high per-core performance to handle the games themselves and ensure high frame rates, but it also needs plentiful cores for transcoding. That ensures that you don't diminish your gaming performance by making demands of cores that are needed to help render the game, but also don't diminish your viewers' stream quality, by restricting yourself to transcoding at low resolutions or frame rates.
Best CPU for streaming and gaming on a budget
It might seem difficult to imagine making a budget PC that can both game and stream at the same time, and it is. But it's not impossible.
Chillblast has been making high-performance gaming PCs for almost two decades and that experience lets us wring every ounce of performance from even affordable PCs with high demands.
AMD Ryzen 7 5700G
For a PC that can play games and stream without breaking the bank, the AMD Ryzen 7 5700G is comfortably in the top spot as an all-rounder.
This CPU has 8 Cores and 16 Threads, with a clock speed of 3.8GHz, and Boost speed of 4.6GHz, making the 5700G a fantastic gaming chip capable of pumping out high frame rates in Esports and even AAA games (if you pair it with the right graphics card).
You'll find this processor in PCs like the Chillblast Fusion Recoil, using AMD's outstanding integrated graphics (APU), 16GB of 3200MHz RAM, and a combo of 500GB SSD & 1TB HDD storage for optimal performance. As a package, this ensures that nothing stands in the way of your gaming and streaming performance. By customising your build and adding a NVIDIA GeForce GTX 1650 4GB Graphics Card, you can expect excellent performance in 1080p gaming, and admirable HD streaming quality.
Intel Core i5-10400F
There are a few Intel CPUs that can compete with the Ryzen 5 chips on gaming performance, with the Core i5-10400F perhaps the best example of that. The 10400F has six cores and 12 threads, and benefits from 12MB Cache and Intel's 14 nm architecture, to make use of base clock speed of 2.9 GHz and the turbo boost clock speed of 4.3 GHz.
You'll find it in systems like the Chillblast Fusion Insight Family PC which is a great little gaming machine.
Intel Core i5-12400F
For those that demand affordable excellence, Intel's Core i5 Alder Lake CPUs have currently got the market in a stranglehold, dominating benchmarks for gamers and streamers alike, but remaining a firm favourite for lower cost PC gaming. The Core i5-12400F represents amazing value for money, with next-gen technology that has been specifically designed for multi-tasking and gaming prowess.
You will find this processor in the Chillblast Fusion RTX 3050 Gaming PC, along with an NVIDIA GeForce RTX 3050 graphics card, 8GB DDR4 3200MHz and high-speed 500GB M.2 Gen 3 SSD as your storage solution.
Using NVENC as your streaming choice, the 6 performance cores of the i5-12400F can match the framerate of the RTX 3050, ensuring there are no bottlenecks or even a hint of lag.
Which is The Better Choice?
The reason the Intel Core i5-12400F is so much better for gaming and streaming, is primarily affordability and value for money. The 12400F features the newer PCI Express version 5.0 and has 2 MB larger L3 cache size, with Intel's excellent pedigree in video transcoding performance. This – when combined with the above – makes the i5-12400F the ideal chip for entry-level to mid-range gaming, but when combined with NVIDIA's NVENC technology, creates a formidable streaming rig.
Intel has excellent pedigree in video transcoding performance and makes this the ideal chip for entry-level to mid-range gaming and streaming, along with the graphics cards mentioned above. The latter, of course, uses NVIDIA's dedicated hardware encoder for optimal streaming quality.
In terms of value for money, the Alder Lake chip succeeds in pushing out AMD's nose, but if your budget is of primary concern, then it is hard to pass up the awesome value that is the Ryzen 7 5700G. naturally, pairing with a dedicated graphics card is the obvious winning strategy, but with an integrated GPU (Radeon RX Vega 8) and 5% higher Turbo Boost frequency (4.6 GHz vs 4.4 GHz), as well as slightly better power efficiency, the 5700G is a very capable chip in its own right.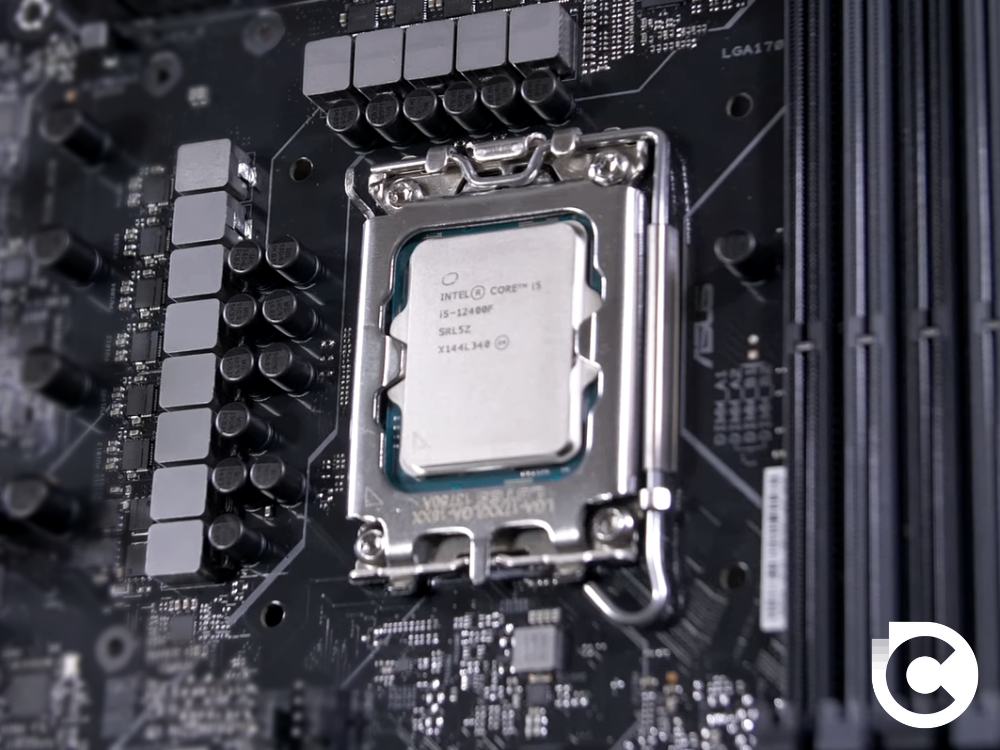 If you want to overclock your AMD Ryzen PC too, you can close that performance gap to almost nothing. Chillblast is happy to overclock any CPU in a new PC build we put together. It won't invalidate your warranty either. Feel free to ask one of our highly experienced system builders about overclocking your new PC, to find out how much extra performance you can get from your hardware for free.
Mid-range gaming and streaming CPU
If you're more a high-end gamer with a powerful graphics card you want to make the most of or want to guarantee that your stream viewers can watch at higher resolutions or frame rates, a mid-range CPU can make a real difference to your gaming and streaming experience. Game-wise, we're talking playing and streaming Twitch favourites such as Elden Ring and Red Dead Redemption 2 at the highest possible framerates and Escape from Tarkov in all its manic glory.
Intel Core i7-12700K
The Intel Core i7-12700K offers incredible performance for gaming and streaming, having access to 12 Cores – 8 Performance cores (P-Cores) and 5 Efficient cores (E-Cores). With background, non-primary and productivity tasks being handled by the E-Cores, the performance cores can focus on gaming and working alongside your graphics card. This is all possible thanks to Thread Director, Intel's next-gen scheduler that keeps priority tasks front and centre, while remaining 100% efficient.
The Intel Core i7-12700K is available in our Chillblast Fusion Vanguard and offers great performance for 4K, VR or multi-screen gaming, paired with the NVIDIA GeForce RTX 3060 Ti – a GPU that thrives in the middle of the action. With 8GB of GDDR6 VRAM and 4864 CUDA cores, the RTX 3060 Ti is a mid-tier favourite that acts like a high end GPU. Taking advantage of NVIDIA's raft of features for gamers and streamers, you take advantage of the NVENC encoders and Game Ready Drivers to squeeze out every drop of performance.
Like cheese and wine, the i7-12700K pairs beautifully with NVIDIA's RTX graphics cards, benchmarking incredibly well with the NVIDIA GeForce RTX 3060 Ti 8GB.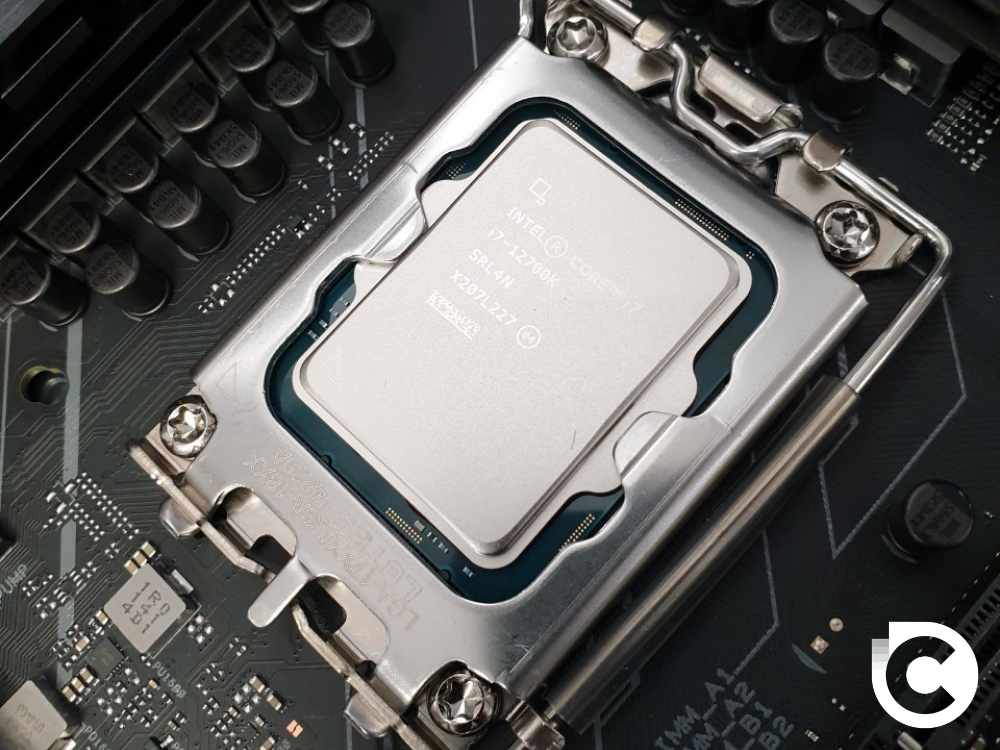 For the tinkerers and tweak enthusiasts, overclocking the 12700K is simple, thanks to the latest tools in Socket 1700 boards, and clock speeds over 5.0GHz are achievable for those who are interested.
AMD Ryzen 5 5600X
For a PC that can play games and stream without faltering, the AMD Ryzen 5 5600X is a real winner, as it was predominantly built with gamers in mind. Against the Ryzen 7 5700G above, you will see a marginal yet measurable difference in performance when using an NVIDIA graphics card for playing and streaming.
With 32MB cache and PCIe 4.0 interface, you are already taking advantage of the features that AMD bolted on for gamers, and with an NVIDIA GPU performing streaming tasks via NVENC, you get the best of both worlds.
This CPU has 6 Cores and 12 Threads, with a clock speed of 3.7GHz, and Boost speed of 4.6GHz, making the 5600X a fantastic gaming chip capable of pumping out high frame rates in Esports and even AAA games (if you pair it with the right graphics card).
You'll find this processor in PCs like the Chillblast Fusion Panther, which includes an NVIDIA GeForce RTX 3070 graphics card for high performance gaming and streaming, and a combo of 500GB SSD & 1TB HDD storage for optimal storage capacity. As a package, this ensures that nothing stands in the way of your gaming and streaming performance. This will offer you HD streaming and Ray Tracing visuals in AAA games, and a dominant battlestation in any Esports title.
AMD Ryzen 7 5800X
A contender to the throne of king of mid-range gaming and streaming is AMD's Ryzen 7 5800X.
It's a beast of a processor; offering the same eight cores as the Ryzen 3700X, but with an extra 300MHz on the base and boost clocks for a maximum boost of 4.7GHz. With a particular slant towards accelerating productivity tasks where it can bring all of its multi-threaded potential to bear, the Ryzen 7 5800X is such a killer streaming CPU.
It's a solid CPU for gaming too, but where the Intel processors have a clear advantage on that front, the 5800X excels when you're streaming and gaming at the same time. And it's not even particularly expensive.
If you don't need RTX 3090-level visuals when gaming, you can get a 5800X-equipped gaming and streaming PC with the Chillblast Next Day Zen RTX 3070 Ti gaming PC (as shown below). With an NVIDIA GeForce RTX 3060 Ti 8GB and 32GB DDR4 at 3200MHz, this completes the spec for gaming/streaming.
Really, this is at the higher end of the mid-range, but for the price, you wouldn't know it.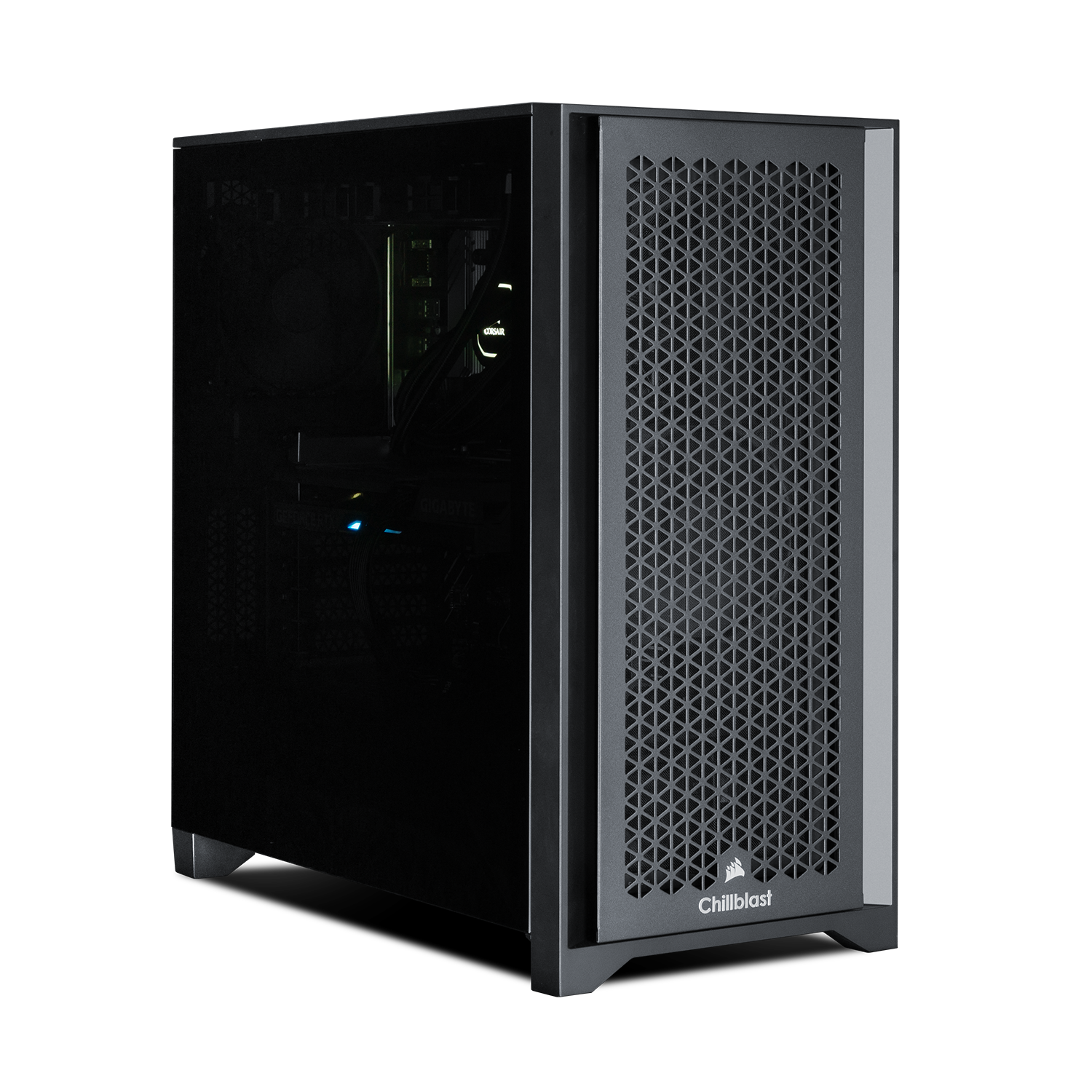 Not enough for you? There are even more high-end alternatives for you to consider.
Intel Core i9-12900K Vs. AMD Ryzen 9 5900X
The two top CPUs of AMD and Intel's mainstream contemporary lines bring even more cores to the table. The Intel Core i9-12900K has 16, while AMD's top-tier Ryzen 9 5900X, has 12. The Intel flagship boasts a hybrid architecture enabling eight hyper-threaded performance cores and eight efficiency cores for a total of 24 threads. A 33% increase in thread count over the previous-gen Core i9-11900K. The 5900X also sports hyper-threading, with a total of 24 threads, but Intel's core counts cannot be compared directly to AMD's because they have different real-world capabilities, with P-Cores and E-Cores undertaking tasks with their own agenda.
For gaming performance, Intel take the W, with stunning 1080p and 1440p gaming (essentially dependent on GPU bottlenecks), though the AMD vs Intel gaming battle is a close run thing, with certain games favouring one or the other. This means you'll need to check gaming titles and genres against the available processors to make a proper decision.
The needs of a competitive gamer who exclusively streams on Twitch being vastly different to a AAA fan who likes to make 4K videos for YouTube.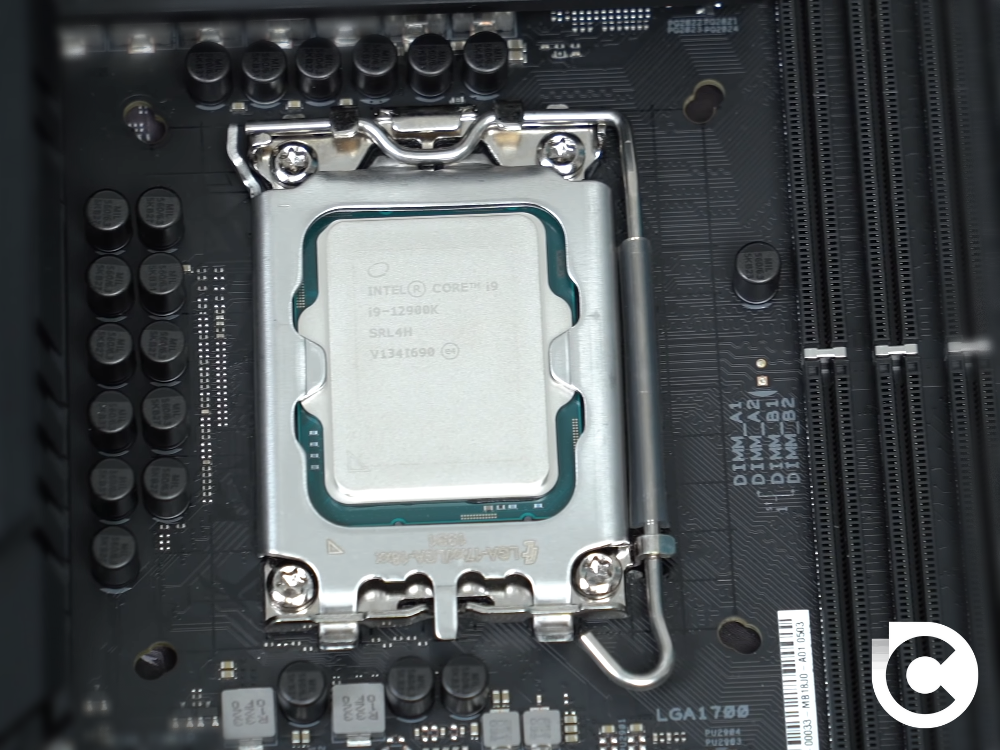 The Ultimate Gaming and Streaming CPU
If all you really care about is having the best processor for the best gaming and streaming experience for both you and your audience, then there are a few options that go beyond even AMD and Intel's best mainstream CPUs.
Intel Core i9-12900K
There is little point looking anywhere else other than Intel's Alder Lake currently, if you want a powerhouse CPU backing your RTX graphics card.
Performance goes off the charts with the unlocked chips, and AMDs Threadripper processors and 3D V-Cache chips like the AMD Ryzen 7 5800X3D are just about the only thing that can stand on the same podium against the dominant 12th-Gen processors. Even against the new AMD Zen 4 CPUs, the Core i9-12900K is almost a clean sweep in benchmarks across many titles, benefitting from the Alder Lake architecture to deliver boatloads of performance while remaining efficient in background tasks. From a gaming and streaming perspective, Intel is absolutely the way to go.
AMD Threadripper
If you are Team Red, and want to stream at ultra-high resolutions or edit video when you're not live with the smoothest of live playback when dealing with your UHD video, then more cores than even the 5950X provides can come in handy. And AMD has a range of CPUs designed just for that.
They're called Threadripper.
Previous generations of Threadripper CPUs have been amazing multitasking machines, but they fell behind the curve when it comes to gaming. Threadripper 5000 CPUs, however, have no such problems, and balance the whole workload across 64 cores, and 128 threads in chips like the AMD Ryzen Threadripper PRO 5995WX.
The jury is out on performance of Intel's latest chips versus AMD's Threadripper. Depending on your favoured editing software (Blender, Adobe Premiere Pro etc.) you might find the benchmarks see-sawing, with stunning performance from both brands in various applications.
Ryzen themselves dub these monster processors "workstation" CPUs, so this gives you a clue as to the type of work you can expect to breeze through. The 5000-Series is virtually designed to be an unrelenting powerhouse for encoding and transcoding, and though it is also ideal for video editing at high resolutions, a wiser choice would be a CPU that has higher specs in the single-core department.
If you're interested in the video transcoding power Threadrippers offer, give Chillblast's expert system builder's a call, and they can walk you through whether they're the right CPUs for you.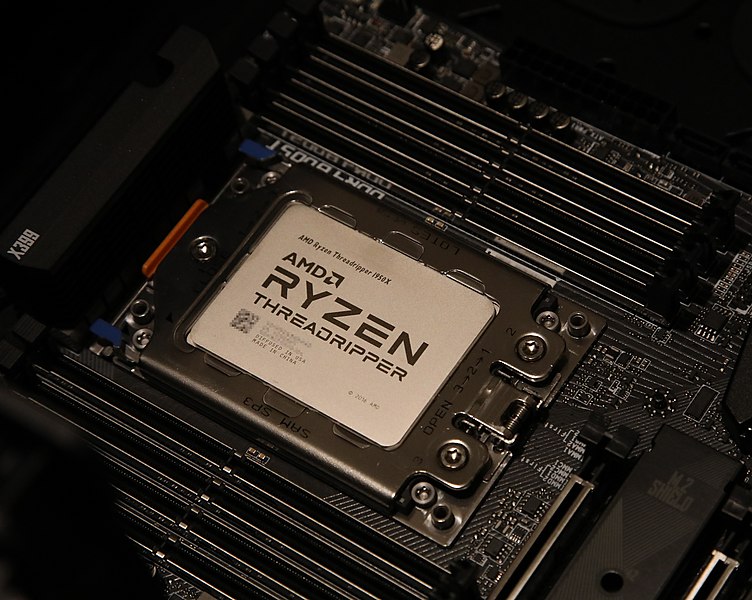 Alternative – Make a Dedicated Streaming PC
If you already have a capable gaming PC and don't want to perform a huge upgrade just to stream while you play, there is an alternative method some use to take the strain away from their main gaming machine: buy a dedicated streaming PC.
It's possible to play a game on one PC and offload all of the work of video transcoding to the other.
And it doesn't need to be something supremely powerful either, since it can focus entirely on the streaming part of your workload. If you get a CPU which has a built-in GPU as well, you don't even need to splash out for a graphics card.
The only caveat is that you may need to pay for a capture card if your gaming PC's graphics card doesn't support the necessary encoders to send the footage to your streaming PC over a network connection. Make sure to factor that into any plans you have to create a secondary PC for streaming.
Intel's Core i5-12400F is a fantastic choice for a streaming PC, and balances budget with next-gen performance. Its 6 Cores and 12 Threads, with a clock that boosts up to 4.4GHz when needed makes it a great chip for such a task. You'll find that in capable, compact PCs like the Chillblast Next Day Core GTX 1660 Super Gaming PC.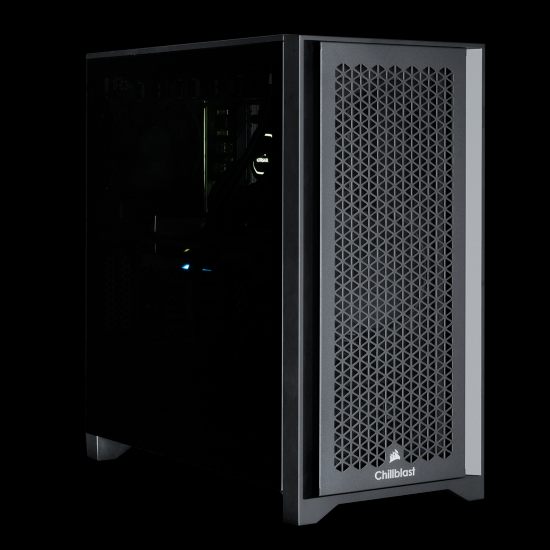 The only fly in the ointment for Intel right now is that with the launch of AMD's flagship Ryzen 7 5800X3D, anything is possible. The 5800X3D is capable of delivering insane performance in PCs with just mid-tier components as a backbone – so Intel will have their work cut out for them over the next few years, as AMD continues to deliver these curve ball chips. Perhaps a refresh of the Zen 4 chips in 2023 will see off Alder Lake and Raptor Lake for good? One thing is for sure, for gamers, this is competition that would be welcomed.
Further Considerations
The only other consideration to make with these entry-level machines outside of the CPU is the storage. It's a good idea to equip them with enough high-speed SSD storage that all of the footage you're transcoding has somewhere to reside while it's being worked on. If you're looking to transcode anything above 1080p, you'll want a terabyte to play it safe.
What's your dream CPU? Let us know in the comments below!