It's always a good time to buy a new gaming PC if you have something specific you want to play, but 2021 could be a great year to buy a new PC for all sorts of reasons. From new and exciting components; to improved streaming services; to games that are better equipped to take advantage of powerful PC components.
Whatever kinds of games you like to play, and whatever your potential budget, here are 5 reasons why 2021 is a great year to buy a PC.
New Models and Better Stock of CPUs and GPUs
If you're a PC gaming fan, then 2020 was a great year for you. Not only were there brand new CPU releases from Intel and AMD, bringing previously unheard of gaming and productivity performance to more affordable levels, but there were new graphics cards too.
After years of languishing firmly in second place, AMD finally brought the fight back to Nvidia in a big way, and its top tier graphics cards went toe to toe in some of the most popular games.
Suddenly there was a huge opportunity to make a big upgrade to your PC that would still be capable for years to come. The only problem was that getting hold of these new components wasn't easy. Whether you wanted an AMD Ryzen 5000 CPU, an RDNA 2 graphics card, or one of Nvidia's new RTX 3000-series GPUs, getting one at a good price was almost impossible.
Chillblast managed to secure some major stock of all of the most popular new-generation processors and graphics cards, but it hasn't been easy. Fortunately, 2021 looks set to change that, with Intel, AMD, and Nvidia all pledging to improve the stock levels of their popular high-end CPUs and graphics cards in a big way.
Mainstream Options at Affordable Prices
On top of that, Nvidia and AMD are introducing more mainstream options of their top-performing graphics cards in early 2021.
Nvidia will debut its RTX 3060 in February, making ray tracing gaming at high frame rates more accessible than ever before. AMD will follow on with the release of its RX 6700 and 6700 XT in March, offering true successors to the RX 5700 and 5700 XT at a competitive price, and introducing more affordable ray tracing for AMD fans.
Although Nvidia GPUs do still maintain a cost for cost advantage over AMD graphics cards with ray tracing and deep learning super sampling (DLSS) features, that gap may narrow in the coming months. AMD is reportedly working hard on its own version of DLSS, currently colloquially known as FidelityFX Super Resolution. When it will be released, and how effective it will be, remains to be seen, but it is unlikely to be proprietary so will see much swifter and broader adoption than DLSS.
It probably won't be enough to quite make RX 6000 cards as good as RTX 3000 at ray tracing, but the potential is there for anyone buying a new AMD graphics card in 2021 to get a noticeable uplift in performance later in the year.
Rocket Lake, Alder Lake, RDNA 3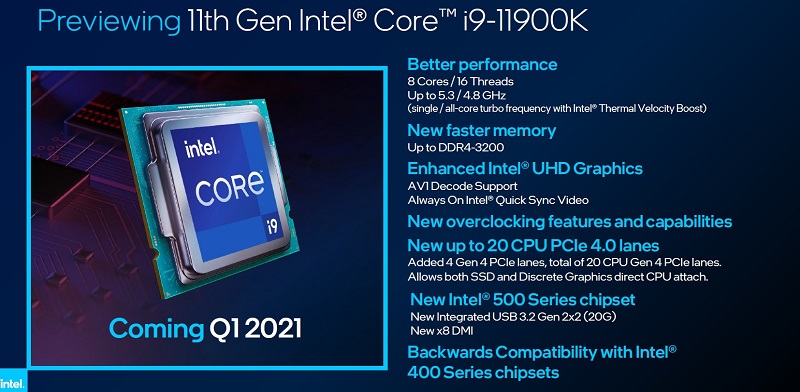 New same-generation hardware isn't all that's worth being excited for in 2021, though. There's also the next-generations to look forward to. Where 2020 was AMD's big year for CPUs, Intel is slated to make some major splashes of its own in 2021.
Intel Releases
The first planned release is the 11th generation Rocket Lake processors, which will leverage a backported Ice Lake mobile architecture to 14nm, called Cypress Cove. This will reportedly lead to major improvements to instructions per clock while retaining the high clock speeds of the 10th-generation – up to 5.3GHz in the top-tier CPUs.
That backporting does come with the caveat that the high-end processors will offer a maximum of eight cores and 16 threads, versus the 10-cores found in the current 10th-generation CPUs. But with the IPC enhancements, multi-threaded performance is expected to remain around the same for the Core i9 components and will rise significantly for the more affordable Core i5 and Core i7 chips. And all of them will see big uplifts in single-threaded performance.
As if one major CPU release in 2021 isn't enough for Intel, it also has another generation coming later in the year. This is the one that Intel fans have been waiting on for many years: Intel desktop CPUs moving to 10nm.
Slated for release sometime in the latter half of the year, Alder Lake will leverage the Intel 10nm SuperFin process node which was previously used in its Tiger Lake mobile CPUs and will also include the same onboard Xe graphics. That should make Alder Lake processors capable at gaming with and without a dedicated graphics card.
Curiously, these CPUs are expected to use a similar big.Little core design as many ARM mobile processors, offering a comparable number of larger, more powerful cores, and smaller, more efficient cores on the same desktop die. How this will affect performance has yet to be revealed, but it suggests that Intel plans to shake up the desktop CPU space in 2021.
AMD Releases
AMD isn't expected to release its next-generation Ryzen 6000 processors (using the 5nm node and supporting DDR5) until 2022, but that doesn't mean it won't have anything to debut in 2021. Building on the massive performance improvements of its RDNA 2 graphics cards, the RX 6800, 6800 XT, and 6900 XT; its next-generation RDNA3 cards could debut before the end of the year, bringing with them even greater leaps in performance.
Like RDNA and RDNA 2, AMD promises a 50 percent improvement in performance per watt. Rumours also point to a chiplet design, similar to Zen 2 and Zen 3 CPUs, which has the potential to raise performance far further still. Especially as it will all be based on the 5nm process, extending AMD's node advantage over Nvidia's 8nm Ampere GPUs.
Intel might even shake up the mid-range graphics market sometime in the middle of the year. Its desktop-grade Xe graphics cards are expected to debut sometime in 2021, potentially offering hot new competition to the 1080p and 1440p graphics card price point. Although unlikely to offer groundbreaking performance, a new horse in a race that has been dominated by just two participants for years is exciting and is just one more reason that 2021 is a great year to buy a PC.
Xbox Series X and PS5 Make PC Gaming Better Than Ever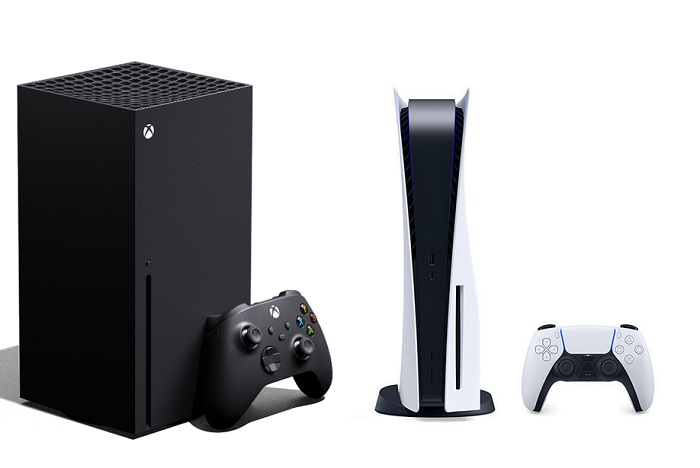 Why would a pair of super powerful consoles mean that PC gaming is getting better? Because they will finally encourage developers to take advantage of the high-powered components that have been driving gaming PCs for years.
The Zen 2 CPUs and RDNA 2 graphics at the heart of the new systems open up the kind of performance that, until recently, was only possible on some of the most powerful gaming PCs. That means mainstream, 4K gaming at 60 FPS across both consoles, making developers much keener to develop their games with that resolution and performance target in mind.
Arguably more importantly though, it makes both consoles capable of 120Hz gaming at more mainstream resolutions, like 1440p. With so many last-generation racing and fighting games languishing on locked 30 FPS and 60 FPS frame rates (even when ported to the PC), this is a huge win, as it means finally being able to experience some of the joys of fast-paced games with truly fluid visuals when they come to PC. That makes it a great time to buy a new PC that can take advantage of high refresh rate monitors.
It's not just raw performance that's changed this generation, though. Both the Xbox Series S/X and PS5 storage is based on NVMe SSD technology, outclassing the hard drives found inside the Xbox One and PS4 in every possible way. With developers finally able to develop games without the need to cater to super-slow hard drive technology, loading screens and loading sequences can become a thing of the past.
It might even mean faster paced games overall, as assets can be loaded straight from the SSD during play.
Exciting Game Releases
There are always exciting games on the horizon, making it a great time to buy a new gaming PC no matter what you like to play. With two new-generation consoles and a whole host of new powerful PC hardware to take advantage of, though, the games coming out in 2021 could be something quite special.
Here are just a few of the super exciting games you can expect to experience in 2021:
Outriders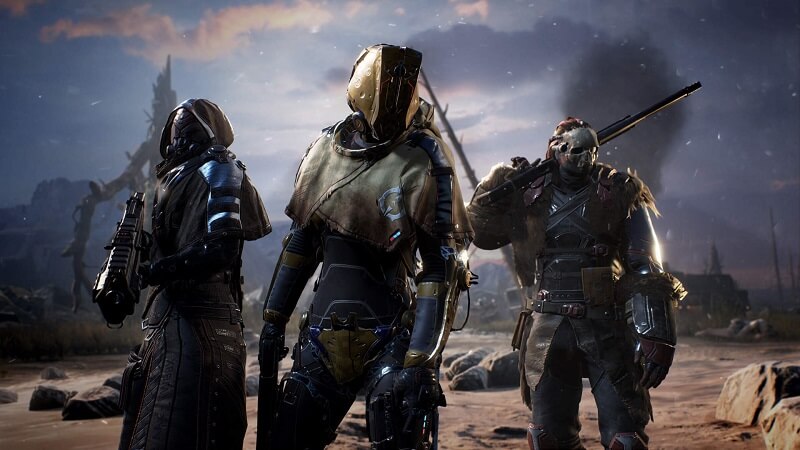 Developed by Gears of War studio, People Can Fly, Outriders is a new breed of cooperative RPG shooter that will offer a shoot and loot experience akin to Borderlands, or Destiny, whilst introducing unique skills and mechanics for each of the game's four-player classes.
Combining role-playing elements with a cover-based shooter system that encourages run and gun action by healing you when you do damage, it'll be fast-paced and strategic all in one breath.
Set to release on new and last-gen consoles and PC on 1st April, it's likely to be one of the bigger shooter releases of the year and its high-end visuals will be a real treat on a new gaming PC.
Back 4 Blood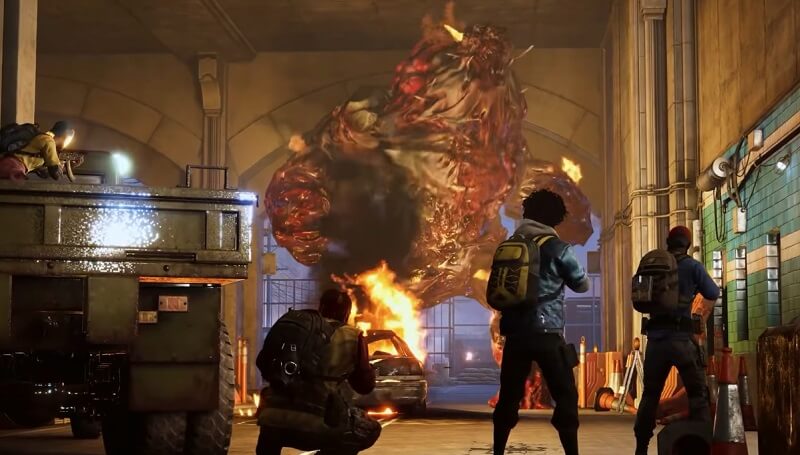 Looking to recapture the success of its earlier Left 4 Dead games after the ambitious, but disappointing Evolve, Turtle Rock Studios is back with Back 4 Blood, a cooperative zombie-shooter with all the hallmarks of the earlier Left 4 Dead games, except bigger, badder, and much, much prettier to look at.
It'll debut on new and last-gen consoles as well as gaming PCs on 22nd June.
Diablo 4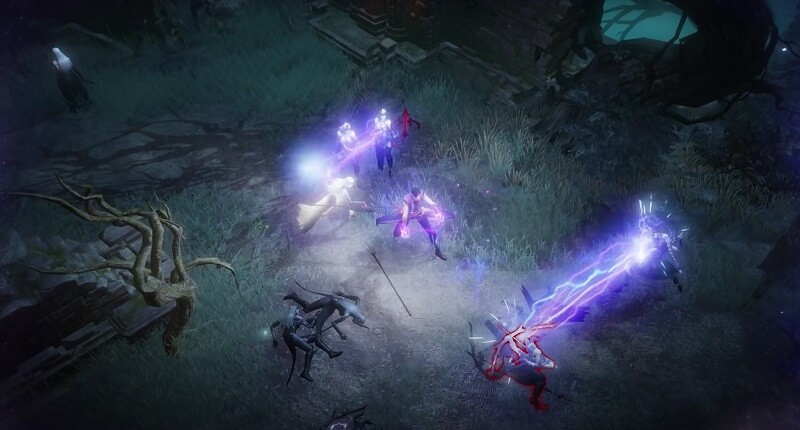 As the next game in one of the most iconic franchises ever, Diablo 4 will continue the strong RPG, dungeon-crawling experience of its predecessors, with Blizzard promising a return to the darker themes of Diablo 2, as well as a grander scope with an MMO-slant.
This won't be likely to replace your WoW subscription, but if you want a brand new dungeon crawling experience for your new gaming PC in 2021, there's unlikely to be anything as good as Diablo 4.
There's no firm release date just yet, but it's expected to debut sometime in 2021.
Solar Ash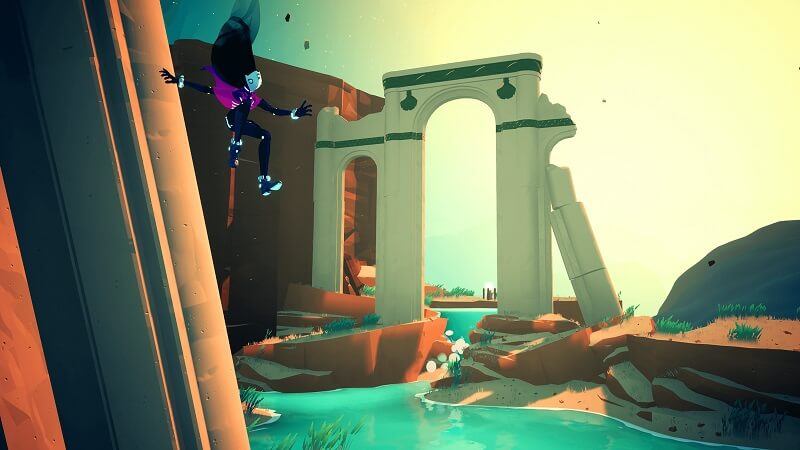 One of a new breed of games launching on PlayStation and PC simultaneously, Solar Ash will come to PCs in 2021, giving gamers everywhere the chance to experience its high-speed, mind-bending exploration and massive boss battles in new and exciting ways. It'll be fast, frantic, and undeniably gorgeous.
Coming from the mind of Hyper Light Drifter developer, Alyx Preston, Solar Ash will become widely available for play in June.
The Medium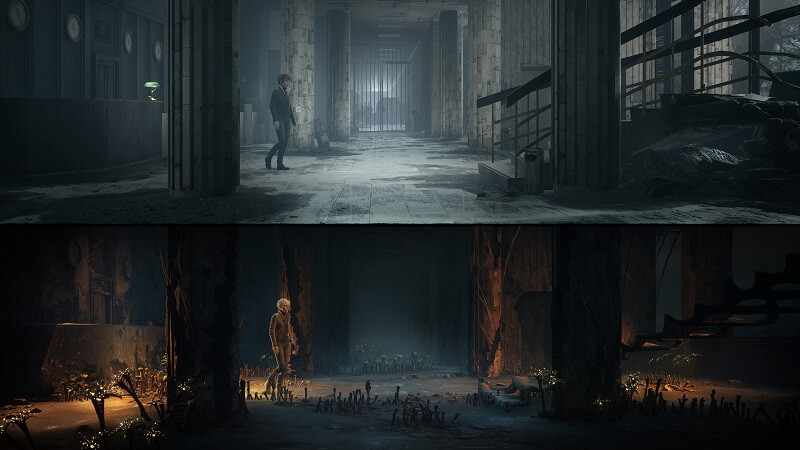 Horror games will enter a whole new realm of tangible terror in the next year, with advanced graphics and lighting effects making the scares feel closer to reality than ever before. One game which looks poised to take full advantage of any new gaming PC willing to brave it is The Medium.
Your psychic powers might be intimidating, but they're nothing like the horrors that await you in the world beyond your own.
Using your abilities you'll try to uncover exactly what happened in a terrifying abandoned facility full of devilishly difficult puzzles and psychological scares, which will push the limits of not only your bravery but your PC's capabilities too.
The Medium hit Steam on 28th January.
Skull and Bones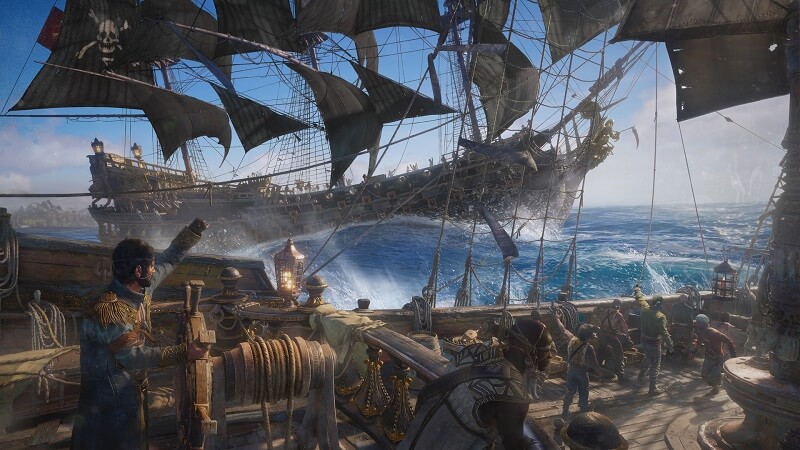 Skull and Bones is a piratical adventure game that will let players take control of a variety of ships in both single and multiplayer mode. They'll have to use the wind, currents, and their nautical skill to gain an advantage of their opponents. It looked fantastic at its original 2017 debut, but we haven't seen a lot since then.
While it has consistently been teased and reworked, the latest suggestion of a 2021 release seems pretty reliable and the game looks absolutely gorgeous. If it does make its way to PCs in 2021, it'll be one of the most exciting releases of the year.
Building Your Streaming Audience
There's never been a better time to become a game streamer, with more people watching their favourite gamers play and comment on their games than ever before. Twitch alone regularly has more than two million viewers across its many streamers at any one time, and there are plenty of other options for streaming in 2021.
Once you've picked where you want to stream, what your cool streamer name will be, and practised your off the cuff remarks (and your gaming skills), you need a good PC to stream with. If you have another gaming PC handy already that you can use as a dedicated streaming machine, then you don't need to buy the most high-end system, but if you plan to game and stream on the same PC, you'll want to make sure your new gaming PC has a great graphics card and processor.
However, there's nothing quite as taxing on a PC as both streaming and gaming at the same time. But any of Chillblast's mid-range and above gaming PCs will be perfectly suited for the job.