Can your PC handle it?
Escape from Tarkov (or EFT for short) is a game that is notoriously demanding on a PC, and whether your current system will be able to handle those demands, all depends on what components it houses inside.
Most notably, the game gets its performance capabilities from the processor, graphics card and RAM, so making sure they line up with the requirements and specifications listed by the developers at Battlestate Games will stand you in good stead.
If upon cross-referencing your build to the specifications in the table below you find that they fall short, you may need to think about either upgrading individual components, or simply upgrading to a new PC entirely.
Both of these options can be fulfilled by us here at Chillblast, and we even have a dedicated list of Escape from Tarkov PCs that we think will provide a top-notch lootin' and shootin' experience no matter your budget.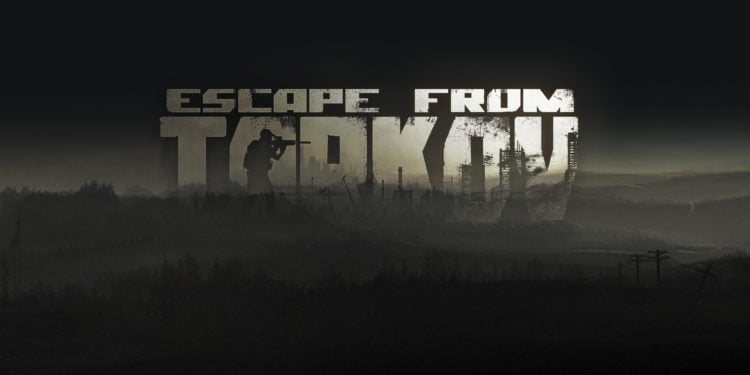 But first, what is Escape from Tarkov?
Escape from Tarkov is an intensely hardcore and unforgiving multiplayer first-person shooter from Russian developers Battlestate Games.
It combines all the favourite gameplay elements of previous loot and shoot battle royale-style games, but with an added level of realism and detail that means one bad decision could result in losing all the gear you had been working so hard for. It is a game where risk is high, but the payoff of coming out the other side victorious gives a level of satisfaction like no other.
The game is set in the fictional war-torn city of Tarkov, located in the Norvinsk region which lies on the border between Europe and Russia. Once a centre of international business, the city now lies mostly dormant, save for the few locals that didn't flee amongst the panic. They now live as well-armed gangs of 'scavs', each fighting to control a different area of the newly divided city by any means necessary.
You play as one of the mercenaries that survived the initial stage of conflict and after choosing a side (USEC or BEAR), you have to try and make your way out of the city by crossing into these gang-inhabited areas and completing raids, doing everything in your power to stay alive and ultimately reach the extraction point.
It's almost too real
The game's un-matched level of realism is achieved mainly through its employment of a health system in which every aspect of survival is tested.
Not only do you have the responsibility of not getting gunned down, but also staying alive in between shootouts by fighting dehydration and hunger, managing and treating any injuries you may have with the correct medicines and resources, and also dealing with any mental symptoms that come with exhaustion such as hallucinations and tremors.
Alongside this, the game also utilises a real-life ballistics and weapon behaviour system which means that gun maintenance is yet another factor to keep in mind. Issues like overheating, gun jams and overall weapon wear-out could be the reason you end up losing that last gunfight.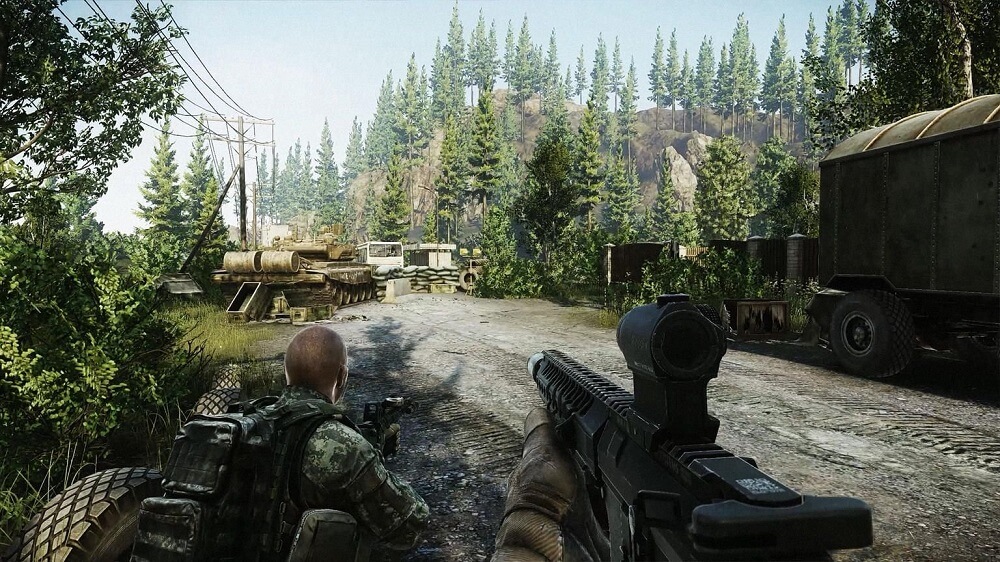 Escape from Tarkov System Requirements
| | | |
| --- | --- | --- |
| Component | Minimum | Recommended |
| OS | Windows 7/8/10 64-bit | Windows 7/8/10 64-bit |
| CPU | Intel Core 2 Duo, i3 2.4 GHz or AMD Athlon, Phenom II 2.6 GHz | Intel Core i5, i7 3.2 GHz or AMD FX, Athlon 3.6 GHz |
| GPU | DX11 compatible with 1GB VRAM | DX1 compatible with 2GB or more VRAM |
| RAM | 8GB | 12GB or more |
| Disk Space | 8GB or more | 8GB or more |
| Sound Card | DirectX compatible | DirectX compatible |
| Network | Permanent internet connection | Permanent internet connection |
This table outlines the (approximate) PC specifications that Battlestate have released as what they think will provide the best experience.
Looking at the minimum specifications, however, it is clear that a system of this calibre is simply one that is only able to do the bare minimum in launching and running the game, and will most definitely result in lower-than-desired framerates.
Even with all the settings turned down to low, the game will scarcely be able to produce anything more than roughly 20 FPS which is not an enjoyable experience on any game, let alone one of this intensity.
Stick to the recommended side of things
With this in mind, we'd recommend bypassing the list of minimum specifications entirely and instead aim to use the recommended specs as your starting point.
The game has been known to require at least 10GB of RAM, so sticking with 12GB or even 16GB will ensure the game runs smoothly and issues with lag aren't encountered. Pairing this with either a Core i5 or i7 and at least a 2GB graphics card will result in a thoroughly enjoyable gameplay experience, with FPS ranging between 60-100.
If you are stuck when it comes to choosing a graphics card, this blog about some of the GPUs Nvidia has to offer could help narrow down your choices, as can this blog about the decision between Intel or AMD CPUs.
Invest in fast storage options
Lastly, as the game also involves a large amount of terrain and asset loading, we recommend getting an SSD to store it on as these have a faster drive speed so will reduce load times drastically in comparison to HDDs.
Even though the game is only around 10GB in size, a standard 250GB-500GB SSD would be the best value option as it will leave plenty of room for other game downloads further down the line. 
This blog on Seagate SSDs can provide you with a more in-depth understanding of how they perform and how they differ from their HDD counterparts.
Having said all this, however, you may still become victim to issues with stuttering or lag and that is down to Escape from Tarkov having a plethora of system-demanding settings turned on within the game menu.
All is not lost though, as these can be altered and tuned in such a way that maintains an enjoyable gameplay experience all whilst reducing lag and even increasing framerates. To help, we have put together this guide that holds your hand through a multitude of settings changes to get your game running at its best. 
What does Chillblast recommend?
Overall, the recommended specifications listed by Battlestate will no doubt provide you with a good experience but if you really want to amp it up and get the best experience you can, we'd suggest heading to our dedicated Escape From Tarkov PCs page to browse our range of PCs that offer a stellar gameplay experience for a wide array of budgets.