Cities: Skylines 2 is the highly anticipated sequel to the well-loved city builder Cities: Skylines and is set to release on October 24th 2023.
With an eight-year gap separating the two sims, there's naturally going to be a step up in PC requirements for the second game. However, you'll be relieved to know that the PC specs for this new evolution aren't actually too demanding.
But, as with most PC games, if you're looking to crank up the settings to their maximum and play at 4K with tons of DLC and add-ons, you won't be able to get away with a machine with decade-old parts.
If upon cross-referencing your build to the specifications in the tables below you find that they fall short, you may need to think about either upgrading individual components, or simply upgrading to a new PC entirely.
Both of these options can be fulfilled by us here at Chillblast with our team of experts here to help with any further questions you may have.
So, let's take a look at Cities: Skylines 2 and see just what you need to run it (and how you can build a PC to make the most of it).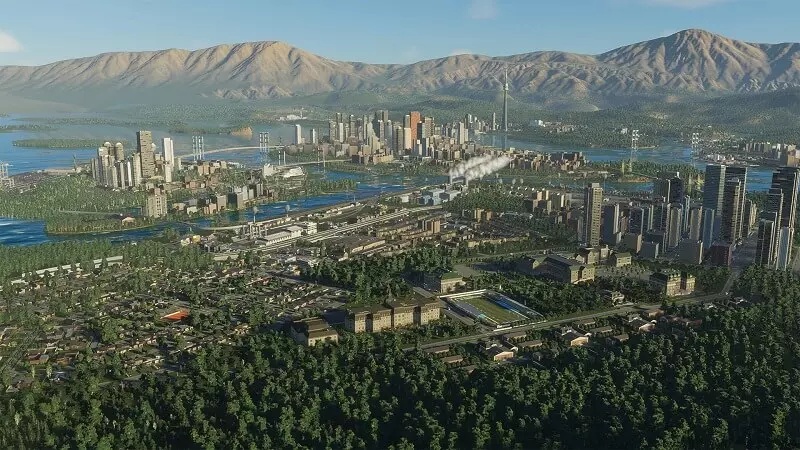 But first, what is Cities: Skylines 2?
Cities: Skylines 2 is the upcoming sequel to arguably one of the best (and most loved) city-builder games on the market.
Gameplay revolves around building a city from the ground up with the aim of each element working together efficiently and in harmony. But it's the depth of control across a variety of interconnected systems (including roads, the economy and the sewage/waterways) that makes the Cities: Skylines games stand out.
As an evolution of what came before, Cities: Skylines 2 is dubbed the "most realistic city builder ever" on its Steam page, with mention of the game running at a "new epic scale."
There's also mention of vast new AI systems within the game, spanning elements such as the economy, traffic and citizen behaviour, and the weather. Your decisions in-game will also have a real impact on your city's inhabitants, and you'll be able to "follow their life's ups and downs" as you play. This suggests a much deeper level of simulation than was present in the OG Cities: Skylines.
As stated in the official press release: "Cities: Skylines 2 evolves the city-building genre further, letting players build the cities of their dreams with the most open-ended city-building sandbox on the planet."
Cities: Skylines 2 PC Minimum Requirements
OS - Windows 10 64-bit
CPU - Intel Core i7-4790K or AMD Ryzen 5 1600X
GPU - Nvidia GeForce GTX 780 or AMD Radeon RX 470
RAM - 8GB
Disk Space - TBA
This table outlines the Cities: Skylines 2 minimum PC requirements that developers Colossal Order thinks will get the game up and running and should provide at least a 720p experience.
Most of the components listed here are approaching 10 years old. And although that doesn't mean they aren't capable of playing modern games, as this game's specs clearly show, it does suggest that just about any gaming PC from the past 10 years will have no trouble getting this game up and running.
If your PC just meets these specifications, however, you will need to be content with the lowest settings. You'll only be able to play at around 720p at 30 FPS with pretty much all the settings on low, which is fine if you're playing on a small monitor, but if you're trying to play on a larger monitor or even a TV, it's not going to look great.
The only spec not yet officially specified is the storage space needed to download the game. The original Cities: Skylines was only a meagre 4GB, but, with the sequel being far more detailed, it can be assumed that it'll have a much larger download size.
What PC do we recommend?
A PC that we'd recommend at this level would be the Ignition AMD Ryzen 5 APU Gaming PC.
However, as the minimum specs suggest rather old components, this PC does exceed them by a fair amount. But, one thing it doesn't have is a dedicated GPU.
This is because the integrated Radeon graphics on the AMD APU provide a decent gaming experience at lower graphical settings for those who just want to game on the casual side, whilst also keeping costs low.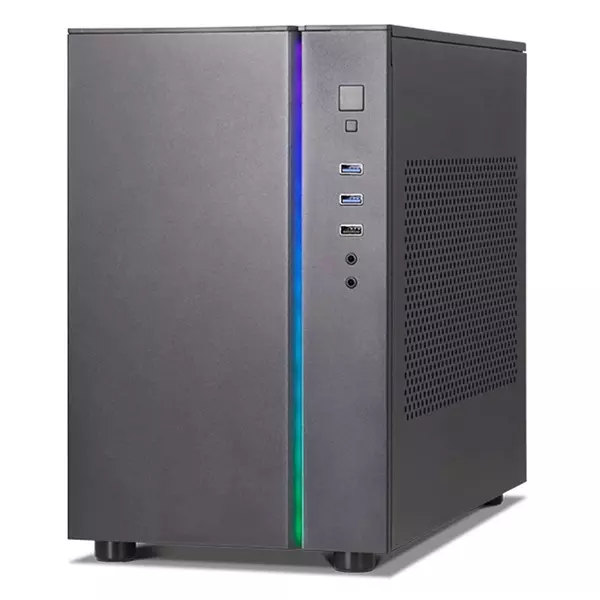 Cities: Skylines 2 PC Recommended Requirements
OS - Windows 10 64-bit
CPU - Intel Core i7-9700K or AMD Ryzen 5 5600X
GPU - Nvidia GeForce RTX 2080 Ti or AMD Radeon RX 6800 XT
RAM - 16GB
Disk Space - TBA
Systems that fall within these recommended specifications will provide a great gameplay experience at 1080p (and possibly 1440p), raising framerates from those achieved using the minimum specs, whilst maintaining visual integrity.
It's definitely a bit of a jump from the minimum specs, but with the amount of detail highlighted in the trailer and on the game's Steam page, it's an understandable one.
Even though all of the parts listed here are a good few generations old now, they are still high performers and will easily give you a smooth 1080p experience.
However, older graphics cards like these are nowadays sold second-hand and it's not always clear what they have been used for, so buying one can be a gamble. Although many will have been used for crypto mining which is a highly intensive task for a GPU to run, and after running 24/7 for a long period of time, they'll have little to no juice left for gaming.
With this in mind, it's usually a much better option to buy new from a reputable source; either the graphics card alone or as part of a custom or pre-built PC.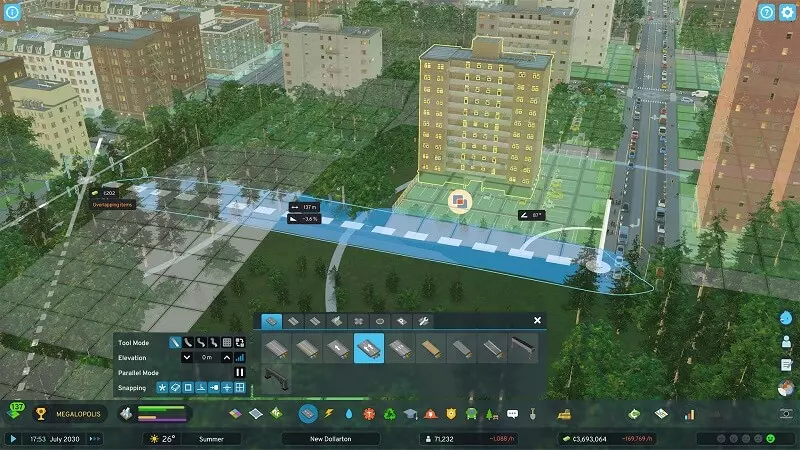 What PC do we recommend?
A PC that we'd recommend at this level would be the Evolution Intel Core i5 RTX 3070 Gaming PC.
It utilises a newer GPU than the ones suggested (an RTX 3070) and pairs it with a CPU from the most recent generation (an Intel i5 13500). With this combination, you'll have a highly enjoyable 1080p and even 1440p gaming experience with the ability to turn the graphical settings to high. Plus, by using more recent components, the PC is much better future-proofed.
You may even be able to push it to play at 4K but that will likely result in a much lower frame rate, especially when your city becomes highly detailed and layered with lots of elements.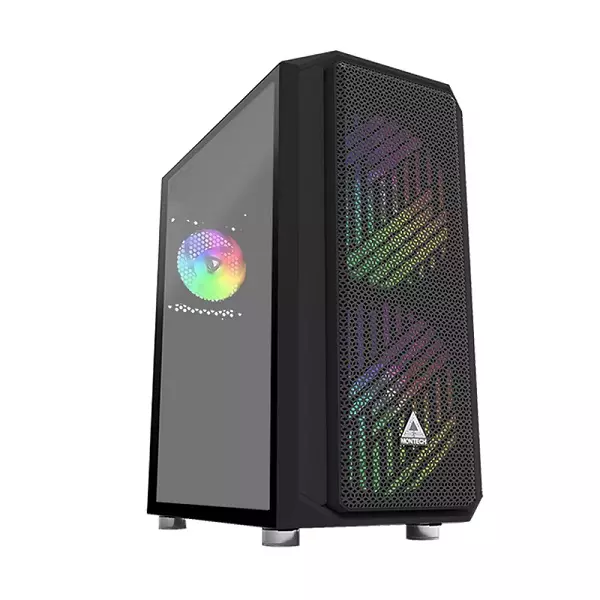 An C:S2 PC to hit the heights
If you have the budget and want a gaming PC that will let you enjoy Cities: Skylines 2 without ever having to worry about being slowed down, this is what Chillblast recommends: the Apex Intel Core i7 RTX 4080 Gaming PC.
It houses a 16-core 13th-generation Intel i7 CPU combined with the excellent Nvidia RTX 4080 GPU. Alongside this, it features 32GB of DDR5 RAM at a blazing 5600MHz which, all together, creates a lightning-fast beast of a PC.
Arguably even more importantly, it has a massive 2TB M.2 NVMe SSD giving you ample room to download this game and so many others, whilst enjoying lightning-fast load speeds.
Stick to the recommended side of things
If you don't have the budget to cover a more high-end PC, we'd recommend bypassing the list of minimum specifications entirely and instead aim to use the recommended specs as your starting point.
Even with games that list relatively undemanding requirements, you'll almost always be better off aiming for the most up-to-date components. Both to ensure you get the best gameplay experience possible, and to give your system the most amount of future-proofing.
If you are stuck when it comes to choosing a graphics card, this article comparing AMD and Nvidia GPUs could help narrow down your choices. As can this article about the decision between Intel or AMD CPUs.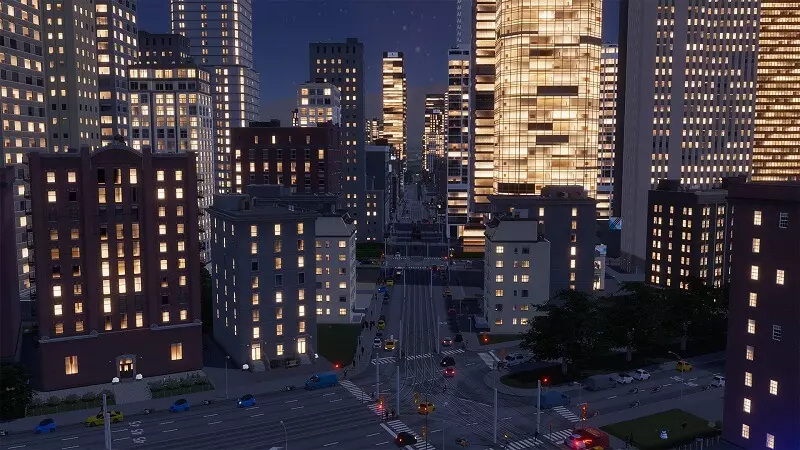 Invest in fast storage options
Lastly, even though we don't yet know the size of the base game, we know that as your cities get larger and more intricate, lots of details will have to be loaded each time the game is run. So, to get smooth loading in order for an efficient play experience, we recommend getting an SSD to store it on. These have a much faster drive speed, reducing load times drastically compared to HDDs.
A standard 250GB-500GB SSD would be the best value option as it will leave plenty of room for other game downloads further down the line, and shouldn't cost an arm and a leg.
This article on PC storage types can provide you with a more in-depth understanding of how they perform and how they differ from their HDD counterparts.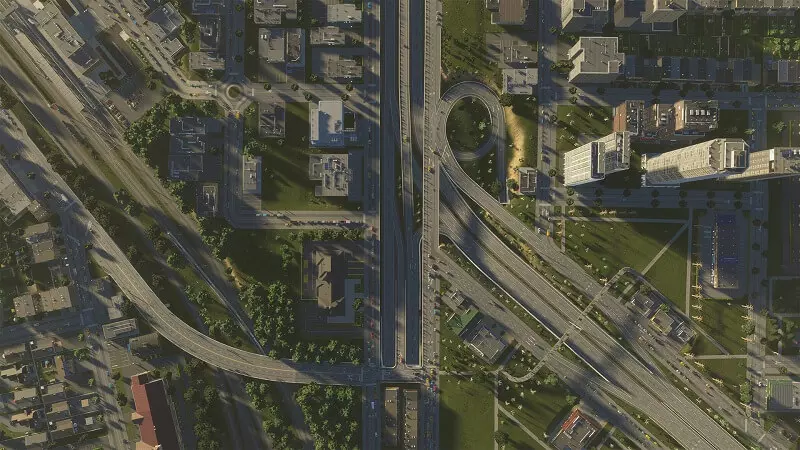 What does Chillblast recommend?
Overall, the recommended specifications listed by Colossal Order will no doubt provide you with a good experience, but you can always aim higher if you have the budget.
If you need any further help building the PC to play this, and other games you're excited about, get in touch with Chillblast and our system-building experts will walk you through everything you need.