Storage can often be the biggest sticking point for creative professionals, and probably not for the reasons most think, if they are not familiar with a typical workflow. It all comes down to speed of access and organisation. A great example of this is a video editor, who works with thousands of archived files and assets. By utilising the organisational technology of NAS, using intelligent indexing and fast access tools, a video editor can scan thousands of archived files in a few seconds, and access a recent video clip just as fast as five year old footage. Large, 4K files can be searched for and previewed with ease, allowing for a fast workflow for even the most demanding project.
This example helps us understand just how important good storage is for creatives, and NAS offers this functionality with ease. Of course, there are many other scenarios where NAS storage is ideal for creators, which we'll go into in this article.
Throughout this article you will see references to Synology DiskStation and Seagate IronWolf NAS hard drives, which we highly recommend for any sized NAS server project for creative professionals. We'll cover their specifications and why we recommend them further on.
7 reasons to choose NAS storage as a creator
From secure file storage to fast file access, NAS offers a list of benefits that other storage mediums cannot match. Here we have outlined seven good reasons why you should choose NAS over other creative storage solutions.
1. Fast access from anywhere
Though internal storage and external drives do have their uses, NAS means you have ubiquitous access to your data, wherever you are in the world. Whether you are working at your desk or sat in an airport terminal, you will experience the same level of speed and reliability, with much lower overhead than expensive cloud solutions.
2. Scale storage inexpensively as you need it
The great thing about cloud storage is you get offered really good onboarding pricing. The worst thing is, the price often increases after a short period, and if you require extra storage it's going to cost you much more than the package price.
This is where NAS really shines, as if you need extra storage, you can always add another drive to your server, and spin it up when required! Almost as good as having your own cloud storage server, except you only pay for the cost of the drive (which will last you for years). In essence, this is an extremely cost effective way to scale your storage needs along with your business. Once you start getting more contracts and its time to look at extra space for RAW or 4K files, for example, you can just go ahead and add another drive for a one-off cost. For photographers, videographers, video editors, audio producers, 3D artists and more, it is very easy to need to ramp up storage requirements with just one project. Having a scalable solution is absolutely necessary.
3. Data is safe and secure
One of the best features of NAS is how secure your data is, and the granular access controls you can deploy (which we'll talk about below). Synology are one of the foremost examples in the industry, where security is their primary focus. Privacy and security in modern NAS servers are obviously essentials for creative professionals or any business that stores critical data or valuable assets. Companies like Synology have invested heavily in making sure your data is secure, using technology such as Synology Security Advisor, and secure credential systems at login.
Besides self-protection and prevention methods, you can make rely on protection that comes via the server provider's ransomware reaction and response program. Synology Product Security Incident Response Team (PSIRT), for example, reacts to any vulnerabilities or exploits in Synology products, thereby instantly protecting all other users of Synology products once the incident has been fixed or patched.
4. NAS is an easy way to collaborate with teams & third parties
Access controls are a way of sharing directories and files on a NAS server based on a user's level of clearance. In practical terms, this means you can share all of your folders with team members, or specific folders for departments, clients, and management for example. This sharing and access control works on a global scale, enabling you to collaborate and share anywhere.
5. Use NAS to share work and milestones with clients & customers
An efficient workflow means sharing and collaborating in as close to real-time as possible. A NAS server allows you to share your milestones with clients or collaborate with teams on a project via communication applications such as Slack or Microsoft Teams, or using alongside metaverse collaboration with NVIDIA Omniverse. Having this flexible workflow at critical points in a project is essential, and can be deployed using simple access controls and directory management.
6. NAS is accessible through almost any device
Being primarily used for cross platform sharing, a NAS server can be accessed by a number of device types, from smartphones to Point-Of-Sale devices in retail environments. For creative professionals, a NAS will most likely be accessed by Linux, Apple and creator PCs running Windows, and this access is seamless regardless of the device.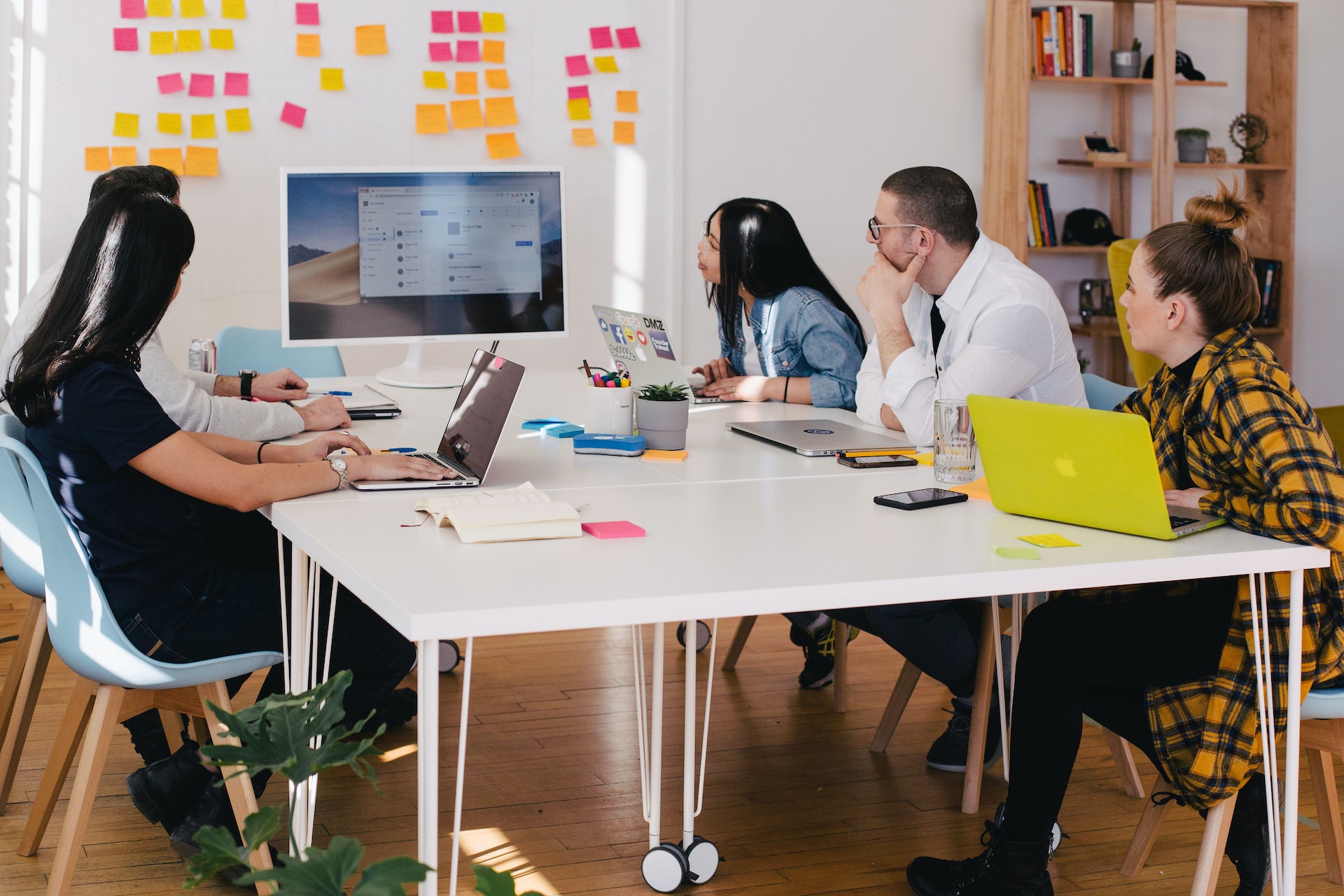 Realistically, a graphic designer may work on a file using Adobe Photoshop on an Apple Mac computer, store it to a live folder on the NAS server, then share with a post-production effects artist in the team who uses a Windows PC running Adobe After Effects. From there, the file may be shared with managers viewing on their Android smartphone or Windows laptop, and then moved into a public folder for clients who access using a myriad of devices. This workflow is, in fact, quite common, and NAS offers the perfect platform to do it effectively.
7. NAS is a singular solution for all data storage requirements
Possibly the most important reason for choosing NAS, you can rid yourself of the many storage devices you or your studio uses. USB drives, external SSD, external HDD and a dizzying array of internal storage and network sharing options can be replaced by a singular, efficient and inexpensive NAS server.
Which NAS server should I choose?
Choosing a NAS drive can be the most complex task of all, if you don't have much experience. However, in our experience, for incredible new user support, intuitive tools and software, and outstanding reliability and ongoing support, we choose Synology NAS. Synology are trusted by some of the biggest and best in the business, from Audi to the BBC, and have been industry leaders for many years in the NAS universe. They are most recognised in the industry for their DiskStation desktop NAS servers.
You can choose from NAS enclosures from 1-Bay to 16-Bays, which come complete with Synology software and hardware that will enable you to set up your NAS. Prices range from under £200 for 1- and 2-Bay setups, to over £3000 for rackmount and larger enclosures.
One of the most popular Synology NAS enclosures is the Synology DS420 Plus (pictured above), which offers creators 4 bays and up to 64TB in NAS storage. At under £500, this is a cost effective solution for even solo creators.
As for the storage devices themselves, we recommend using Seagate IronWolf drives, which are designed for 24/7/365 running and absolute reliability. Seagate offer a variety of capacities with their IronWolf Hard Drives, from 2TB to 20TB, which makes scaling easy for any size studio. A 2TB IronWolf NAS drive costs around £75, for reference, which is an ideal start for a small studio. A larger capacity, 10TB NAS HDD is most suitable for enterprise or larger studios, but you can also mix and match capacities in your NAS server. A RAID server setup will also allow you to treat multiple drives as "one drive", which makes organisation and file access much simpler.
For peace of mind, Seagate offer a five-year limited warranty, a free three-year Rescue Data Recovery Service, and IronWolf Health Management with these hard drives, so this can alleviate any insurance or other implications for stored data.
Do I need to upgrade my PC to use NAS?
NAS servers are device agnostic, so any Windows PC running Windows 7 or above will work when using the file system. We have spoken to hundreds of creative professionals over the years, and designed PCs specifically for working on demanding applications like Blender, AutoDesk, Unreal Engine, Unity, Adobe Premiere Pro, Adobe Photoshop, Adobe Illustrator, Adobe Lightroom, Adobe After Effects, and DAWs such as Ableton Live, Cakewalk, Adobe Audition.

Our range of creator PCs include 4K video editing PCs like the Chillblast Create Zen Editing PC, photo editing PCs such as the Chillblast Create Zen Lite Editing PC and rendering workstations like the Chillblast Fusion Atlas 3D Editing Workstation.
View our full range of Chillblast creator PCs here:
Summary
Though a NAS server may seem like a costly and potentially difficult option, modern servers can be set up with limited networking knowledge, and full training on your new equipment is always available from reputable manufacturers. In comparison to cloud storage, NAS servers offer many benefits which start at price.
How much cheaper than cloud storage will depend on your particular use case, but over the long term, every business can save time and money with NAS file storage and collaboration.