Want to share your gaming with the world on Twitch or YouTube? Here's our guide to streaming – and how to get started
Streaming has never been bigger, and it's obvious why anyone would want to get involved: you can build a community, make friends and earn heaps of cash by broadcasting your gaming to the world. And, with tens of millions watching on Twitch and thousands of gamers making themselves into proper celebrities, loads of people have clearly had the same idea.
It's tempting, but streaming isn't always as simple as pressing a button and showing off your skills – you need to use rock-solid PC hardware to make sure that your streams are high-quality, reliable broadcasts that people will want to watch.
That's why we're going to guide you through the fundamentals of streaming – and explain exactly what kind of hardware you need to get started.
Smooth Streaming
Streaming successfully doesn't just need a PC that's capable of playing your chosen game at a good framerate – whether that's a less-demanding esports title or a hardware-intensive single-player game.
A streaming system needs to handle gameplay, encoding and uploading all at once – and at great quality levels, because fewer people will watch a stream if it's laggy or at a low resolution.
And, besides that, any streaming system needs to have enough grunt left over to run all the background applications needed to handle these processes. In short, it's tough multi-tasking.
That's not to say that you need a ridiculously high-end PC. Virtually any modern gaming system will be able to handle some streaming, even if lesser components mean you can only handle esports and indie games or current-gen titles with the graphics settings turned down.
Covering the Basics
Streaming, at its basic level, involves broadcasting your PC's output on the internet – and that, in turn, means that the footage being recorded from your desktop needs to be encoded in real-time.
That's an intensive process, and there are two ways to encode footage.
CPU Software Encoding
The first, software encoding, uses your PC's processor to handle the heavy lifting. It results in better-quality output, which is great for streams, but it takes up your CPU's resources. If you've got a chip with loads of cores then that's great – you'll have the power to spare.
But if you have a dual- or quad-core CPU, or an older chip, using software encoding could take up 25% or 50% of your processing power. That's going to dramatically hinder your system's gaming ability, which will make your streams worse.
GPU Hardware Encoding
Hardware encoding moves much of this process onto your graphics card, which is more specialised – Nvidia's latest RTX cards, for instance, have an improved, independent hardware encoder that takes the workload away from the CPU and the main GPU core.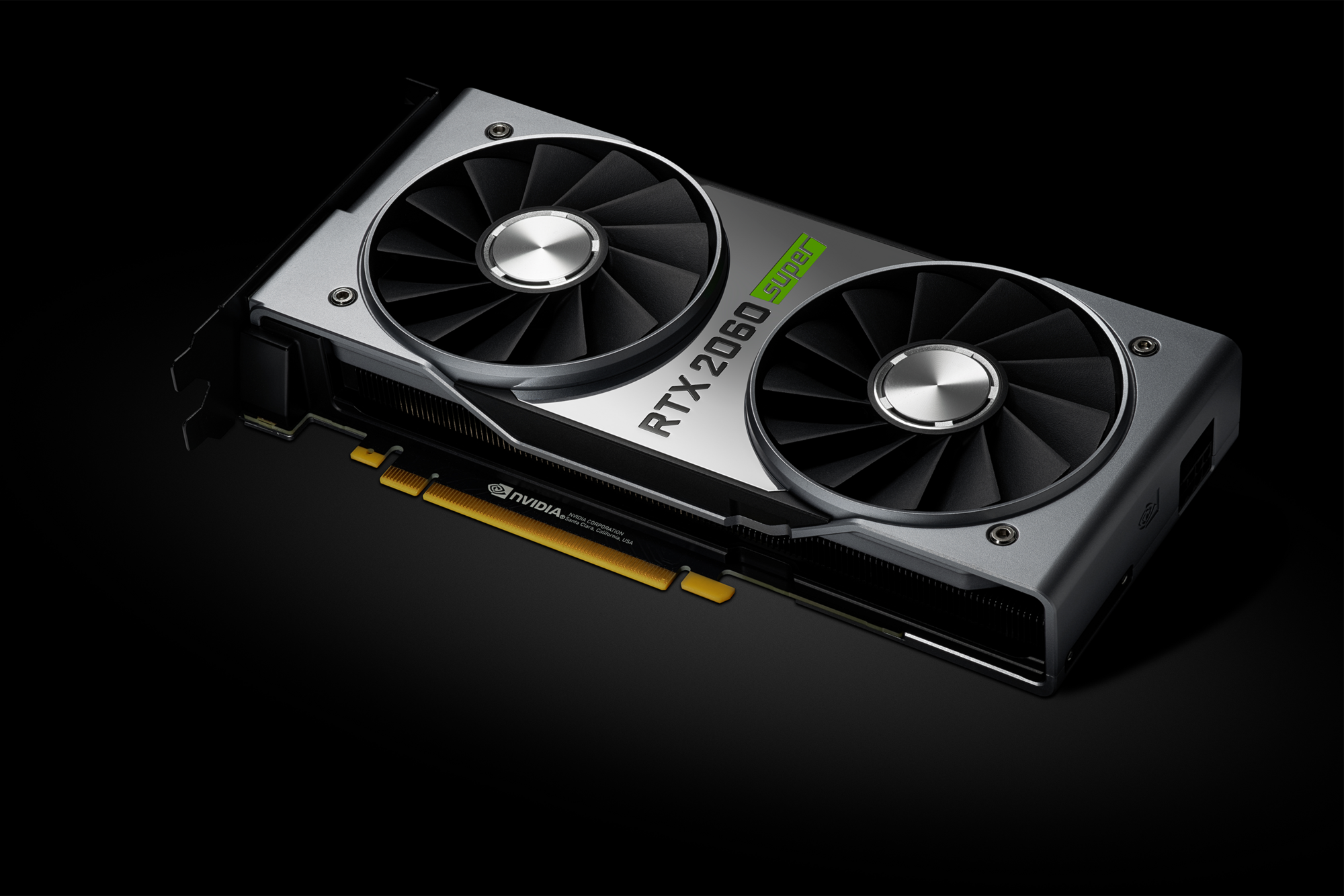 Using hardware encoding is more efficient, and faster, but sometimes results in slightly lower-quality streams – especially if you don't have a high-end GPU. Stream quality will still be easily good enough for the vast majority of users and viewers, especially on better cards – but be aware that software encoding on the CPU is the best way to get the best quality.
Encoding is a key aspect of streaming, and it pays to decide early on whether you're going to want to use CPU-based software encoding or GPU-based hardware encoding – because that decision will determine what components you'll need.
Other Considerations
This isn't the only hardware consideration. If you want to be on-camera during streams, then you need a decent microphone and webcam. Make sure you've got a comfortable chair, too.
Crucially, ensure that your internet connection is fast enough to handle all of the data you're going to be throwing around. We'd recommend an upload speed of at least 3.5Mbps for 1080p streaming, but the faster the better.
And, finally, you need to consider software. XSplit is popular too, but it costs. The most widely-used option is also free: it's called OBS, or Open Broadcaster Software. You can also opt for the more user-friendly StreamLabs version.
Pick Your Parts
That's the basic concepts covered. Let's find out exactly what you should be looking for if you want to start streaming successfully.
First, let's look at processors. You're going to want as many cores as you can get your hands on, and there are solid choices on both the AMD and Intel sides of the fence that don't cost the earth.
If you want to buy AMD, the Ryzen 5 2600X is a great starting point – it's got six cores that can support twelve threads, and its clock speeds start at 3.6GHz. If you can jump up to the Ryzen 7 2700X, that's even better – you get eight cores and slightly better speeds.
Similarly, the Intel Core i5-8600K and i5-9600K are mid-range chips that will handle the demands of streaming – both have six cores. Stepping up to the Core i7-9700K costs extra, but you'll get two more cores.
If you're looking for a mid-range system like this, then Chillblast has a couple of great options. On the AMD side, the £1,3489.99 Fusion Akula RTX 2060 Super Gaming PC pairs that superb Ryzen 7 3700X with an RTX 2060 Super and 16GB of memory – so you have enough grunt for playing and streaming a huge variety of games at 1080p.
On Intel, a machine like the Fusion RTX 2070 Super Custom Gaming PC is a great option. It costs a little more than the AMD rig, at £1,409.99, and it includes the Core i5-9600K alongside the Nvidia GeForce RTX 2070 Super – so you have a bit more gaming power, too.
If you can afford a CPU with even more cores – like an AMD Threadripper or a Core i9 chip – then go for it, especially if you want to run particularly demanding games and streams. But it's certainly not necessary.
CPU sorted, what's next?
When it comes to storage, install Windows on a high-quality NVMe SSD from Seagate or Samsung to ensure responsiveness throughout the OS, and pair it with a large hard disk if you want to record your streams locally – you'll need the space.
Make sure you've got 16GB of memory, and pick a motherboard based on its features – a suitable board will be helpful in your day-to-day computing life, but it's not necessarily going to improve your streams.
The CPU is one of the key components when it comes to streaming – and the graphics card is just as important.
Not only does the graphics card power your games, but a better GPU can also handle hardware encoding with more quality and speed.
Nvidia's cards are the best option. The green team's GPUs have had dedicated encoding features since the GTX 600-series, and the firm's latest RTX 20-series of GPUs have been given a huge boost to encoding thanks to their dedicated core. Nvidia also has a feature called ShadowPlay, which can broadcast gameplay seamlessly. AMD's GPUs aren't as good in this regard.
A relatively affordable Nvidia card like the RTX 2060 will be ample for playing esports and mainstream single-player games at 1080p as well as handling hardware encoding.
However, if you can afford it, cards like the RTX 2070 and RTX 2080 will be better: they'll produce better-quality streams and they'll also play games at higher settings and resolutions for a longer period of time.
To PC or Not To PC?
It's relatively easy to stream from your main system, especially if you've got plenty of CPU cores and a powerful graphics card. However, there's another method available: building a dedicated streaming PC.
This method uses a different workflow. You'd have a gaming PC connected to your streaming system, and the latter would have a capture card that takes the footage (alongside a CPU that uses software encoding) to prepare the stream before uploading it to the internet.
It's a worthwhile option if you want to reserve your main PC solely for gaming, rather than using it for the encoding and streaming as well.
It also doesn't have to cost the earth, which is handy if you already have a gaming PC that's powerful enough to play the latest titles. A streaming system doesn't play the games itself, so it doesn't need a powerful graphics card – it can rely on a CPU's integrated core.
And, because the CPU is entirely dedicated to encoding, it doesn't have to be as powerful or as expensive as a chip in a single system that has to handle everything.
You could use a machine like the Chillblast Fusion Mini with an Intel Core i3 or Core i5 processor. It's tiny, discreet, and has enough CPU power to handle streaming.
Elsewhere, you just need a decent capture card, and modest memory, storage and motherboard options to put together the rig.
Not everyone will be tempted with this option, especially if you've already got a PC that can handle all of these workloads. But it's a worthwhile alternative, especially if the main PC can't quite run everything without significant investment.
Stream of Consciousness
There's certainly a lot to consider when it comes to streaming, especially if you're a beginner, but a little bit of research can make this process far easier and much more straightforward.
If you've got a decent gaming PC already, then you've already got the hardware needed to stream your gameplay at a basic level – even if you have to buy a microphone and a webcam. And, if you're building a new PC or two, this guide can point you towards the kinds of components you need in order to produce crisp, smooth, high-resolution streams.
Even if you don't have a high-end PC or the funds to build something new, you can still stream indie titles and more modest titles from a more modest system.
Beyond that, there are a few simple rules to building a following and stream successfully: be personable and friendly, interact with your viewers, find a niche and be consistent. And, above all, enjoy it!
If you're still not 100% sure on what system would best suit you, be sure to get in touch with one of our Chillblast customer service members. They will be more than happy to guide you through our various dedicated systems to find one that matches all your streaming needs!
More resources:
Check out this article for a more in-depth look at how to start your streaming journey once you've got your PC set-up locked down!