PC gaming has the broadest, deepest, and most varied selection of games of any platform (mobile and consoles included.) It also encompasses the widest player base, from old school retro gamers, to competitive Esport players. From AAA-experience junkies, to kids and students getting their first taste of PC play on their school work machine.
For casual gamers, it might not seem worth it to buy an expensive gaming PC with all the bells and whistles, depending on your budget, games of choice, and available time to invest in the hobby. But that doesn't mean a gaming PC of sorts can't hold any benefits.
Whether it's in improving the look and feel of games for the limited time you get to play them, the speed with which they load, or even just the noise levels of the PC itself, there are a whole host of benefits to a gaming PC even if you don't play quite as much, or as hard, as others.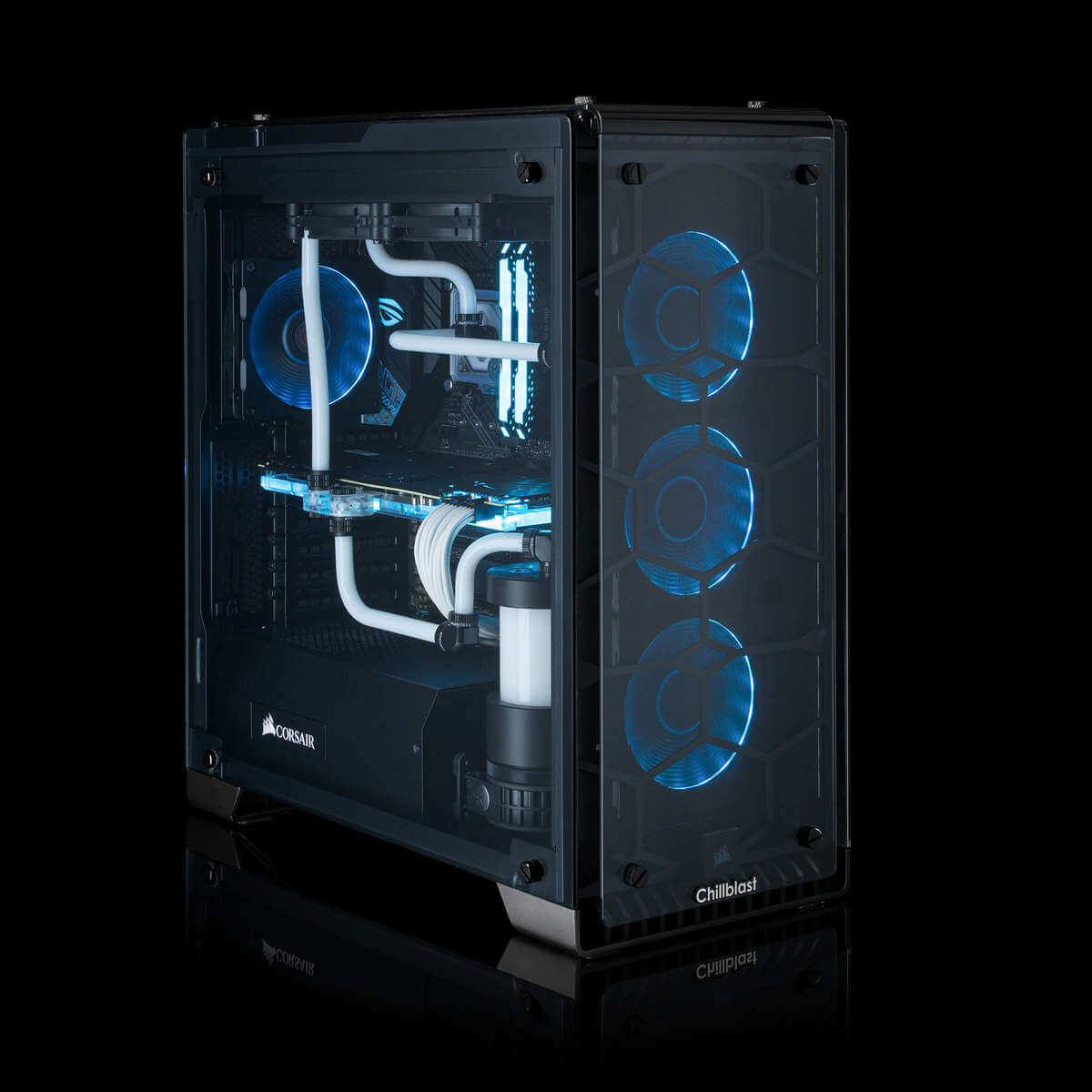 What gaming hardware can do for you
Casual gaming doesn't mean the same thing to everyone, so it could be that getting a gaming PC is worth it if your particular demands or type of gaming experience can be improved by some of the things that make gaming PCs so great.
The most typical reason gamers of any sort buy a "gaming" PC, is because it has more powerful components. A higher-end graphics card, a more powerful CPU with more cores and higher clock speeds, can make games run faster and prettier. You can play at higher detail settings and resolutions, and at higher frame rates, for a smoother gaming experience.
If your idea of casual gaming is playing the latest and greatest games when you find the time, then a gaming PC could make a real difference to your limited play time. It'll make sure that the games look as good as they can and don't stutter, hitch, of break immersion through graphical glitches or dodgy looking shadow effects. They'll make sure that if you're playing something competitive, your PC doesn't get in your way.
That's less important if your type of casual gaming means playing less-demanding games, like pixelated indie experiences, or more retro games you enjoyed in years gone by. A gaming PC can still make those games look better and run more smoothly, but your demands won't be as great.
What they can do though, is make sure that you don't have to wait around around for them to start. Even indie-games can take a while to load on weaker hardware, and booting to Windows on an old hard drive can take forever. That's where solid state drives (SSD) come in. Chillblast includes an SSD in every one of our builds, making sure that whether you're a casual gamer or a AAA enthusiast, that your new gaming PC boots fast, installs games quickly, and loads them even faster.
The joy of silence
If you're used to playing games on a general-purpose laptop, or even a PC designed for school work rather than play, then along with poor performance, you've also likely suffered under the droning whoosh of your system's poorly equipped cooling solution.
That's not its fault, it wasn't designed for gaming – even casual gaming. But a gaming PC is and that means that along with more powerful components, you also have the cooling to match.
More powerful cooling, with bigger heatsinks and larger fans, means more heat can be dissipated at a faster rate. That helps keeps the components cool and makes sure that all your components continue to operate at peak performance. But it also means that the fans don't spin so fast, which in turns leads to lower noise levels.
If you're used to having to play with headphones on because the whirr from your existing PC is too hard to bear, a quiet, more capable gaming system can in itself be a treat.
Which gaming PC is right for you?
If the potential benefits of a gaming PC sound like they could make your casual gaming experience that bit better, it's important to know that you don't need to be pigeon-holed into any particular type of gaming system. You don't have to have one that's all kitted out with lights if you don't want. You don't have to spend thousands of pounds to get a great gaming PC.
There are gaming PCs for every sort of gamer, from those with deep pockets and high-demands, to those who just want a quiet, capable system that will sit unobtrusively under a desk.
Entry-level option
One of the most affordable PCs Chillblast offers its customers is the Fusion Pentium G6400 Family PC.
It's a fantastic entry-level system that comes with a high-speed NVMe SSD, a quiet and understated case, and a very economical CPU in the Intel Gold G6400. It uses onboard graphics, so won't give you super high frame rates, or the best detail settings, but plenty of older games and Esports titles are perfectly playable.
This system is also easily upgradeable, should you wish to build on its capabilities in the future.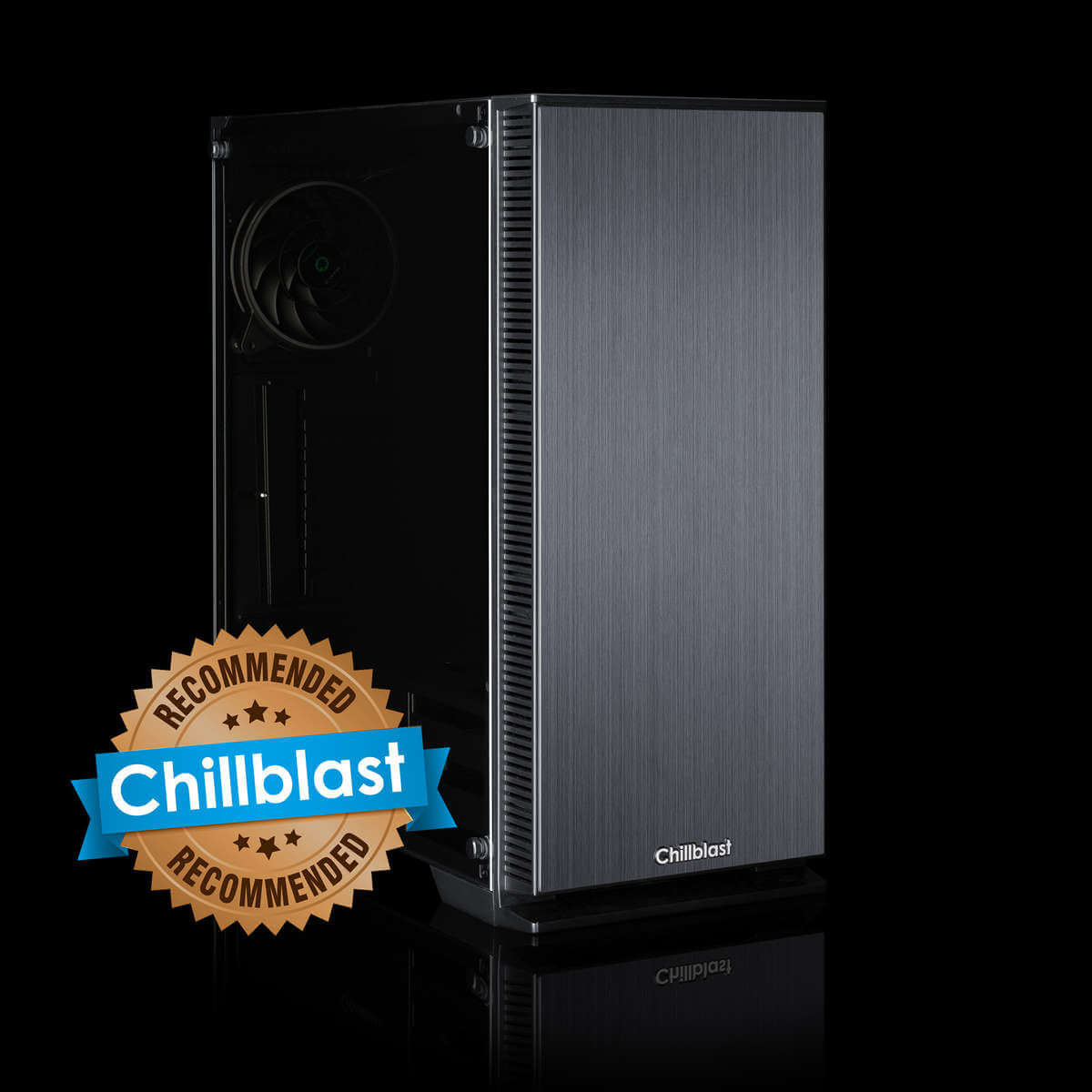 Bit more gamer flair
For those who want something with a little more gamer flair at a similar price with greater graphics power, the Fusion Imp gaming PC is another great option. It comes with an AMD Ryzen 3 3200G with onboard Vega 8 graphics, and the same excellent SSD and hard drive combination, for fast boot times and expansive storage.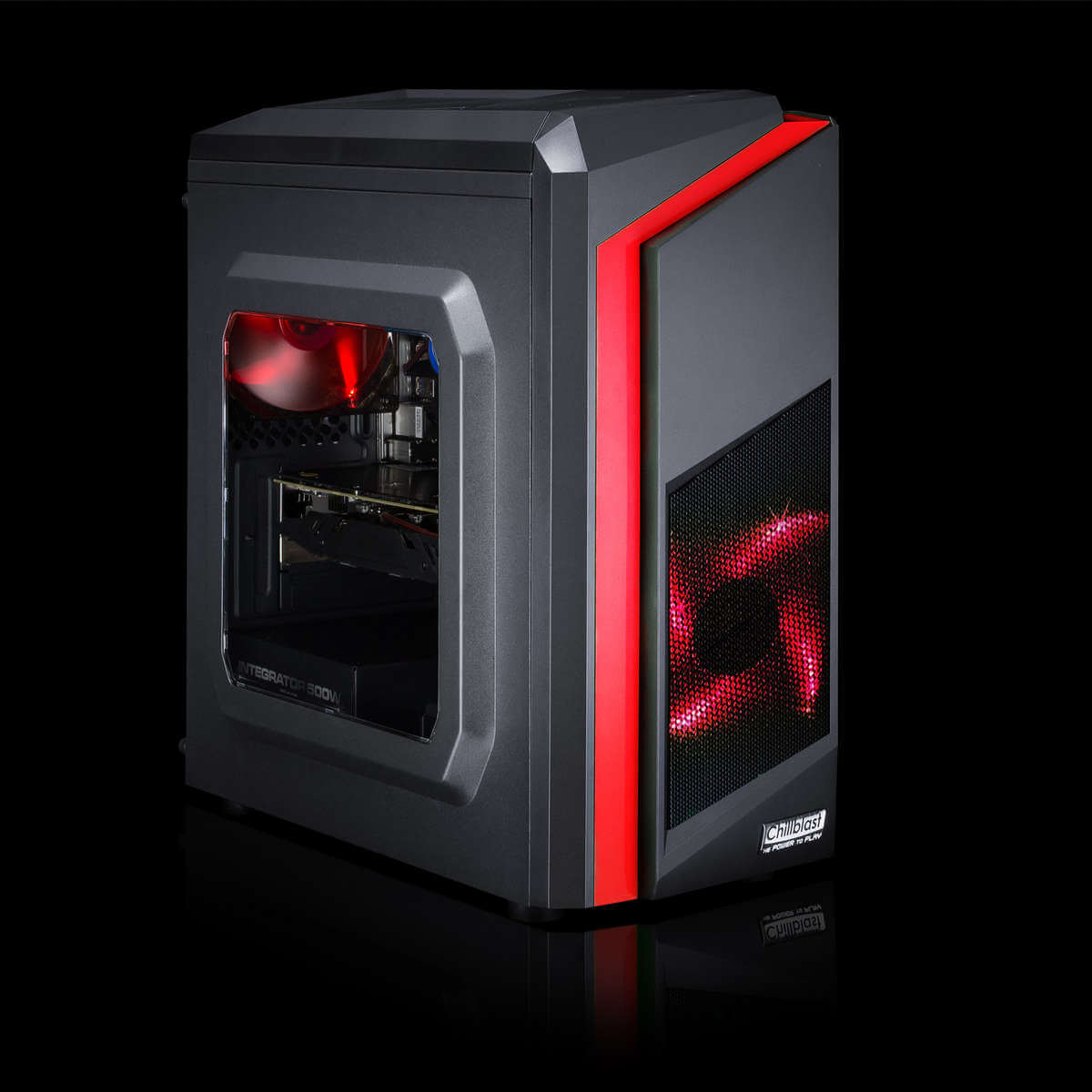 Need more power?
Need something with a little more power to make sure your casual gaming sessions enjoy higher frame rates and resolution support?
The Chillblast Fusion Recoil 1650 Gaming PC swaps out the CPU for a faster AMD Ryzen 5 3600, and adds an Nvidia GeForce GTX 1650 dedicated graphics card which provides the system with a lot more grunt for those prettier games, and higher frame rates in Esports and indie games.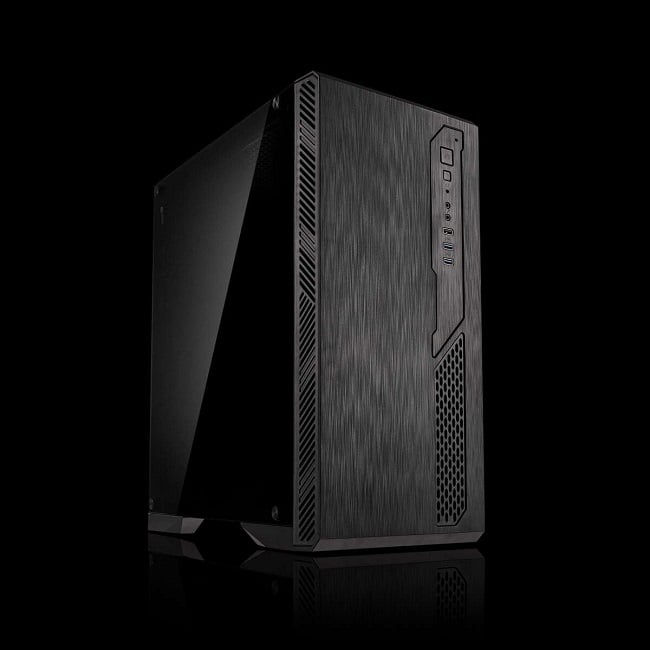 Triple-A Beast
But maybe your casual gaming sessions are short, intense play with the latest AAA games and you want to enjoy all the benefits of the greatest visual features in your limited play time. For that, you want a PC designed with AAA gaming in mind, and Chillblast has plenty for you to choose from.
The Chillblast Fusion Brutalist takes things to a whole other level, employing an Intel Core i7-11700K alongside an Nvidia RTX 3070 in one of the most capable gaming hardware configurations money can buy. It also enjoys a high speed SSD and 2TB of storage space, all inside a gorgeous Phanteks Enthoo micro-ATX case for compact gaming power.
It is watercooled for reduced noise levels and improved aesthetics, and if you want to show off your new high-powered gaming PC, there's an included tempered glass side panel so everything is on display in all its glory.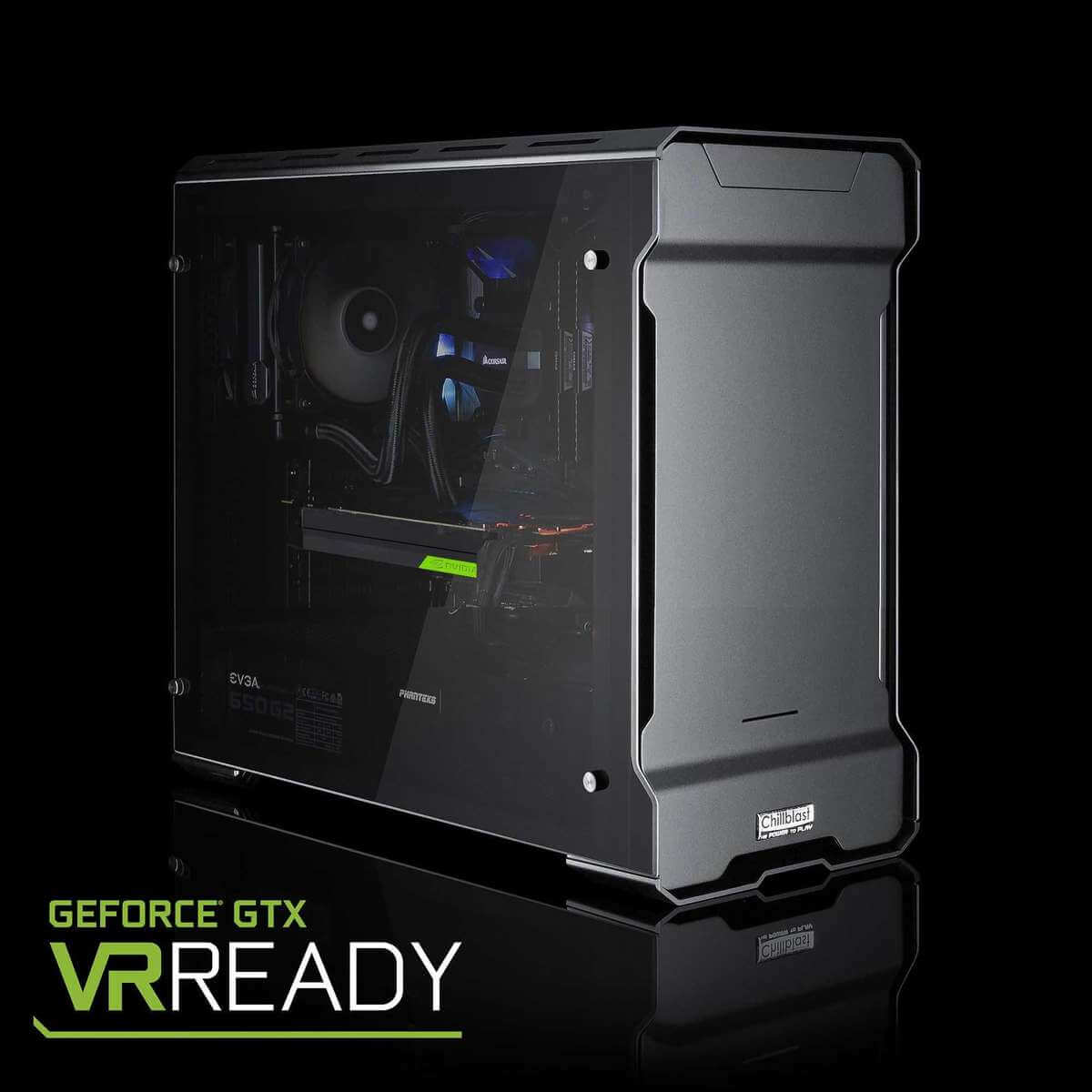 Absolute full throttle
Still not enough? The Chillblast Serenity Elite could be the perfect system for you. With an Intel Core i9-11900K, 16GB of DDR4 memory, over 2.5TB of storage space, and an Nvidia RTX 3090, this is just about the pinnacle of gaming performance and it's all inside a quiet, and attractive chassis to boot.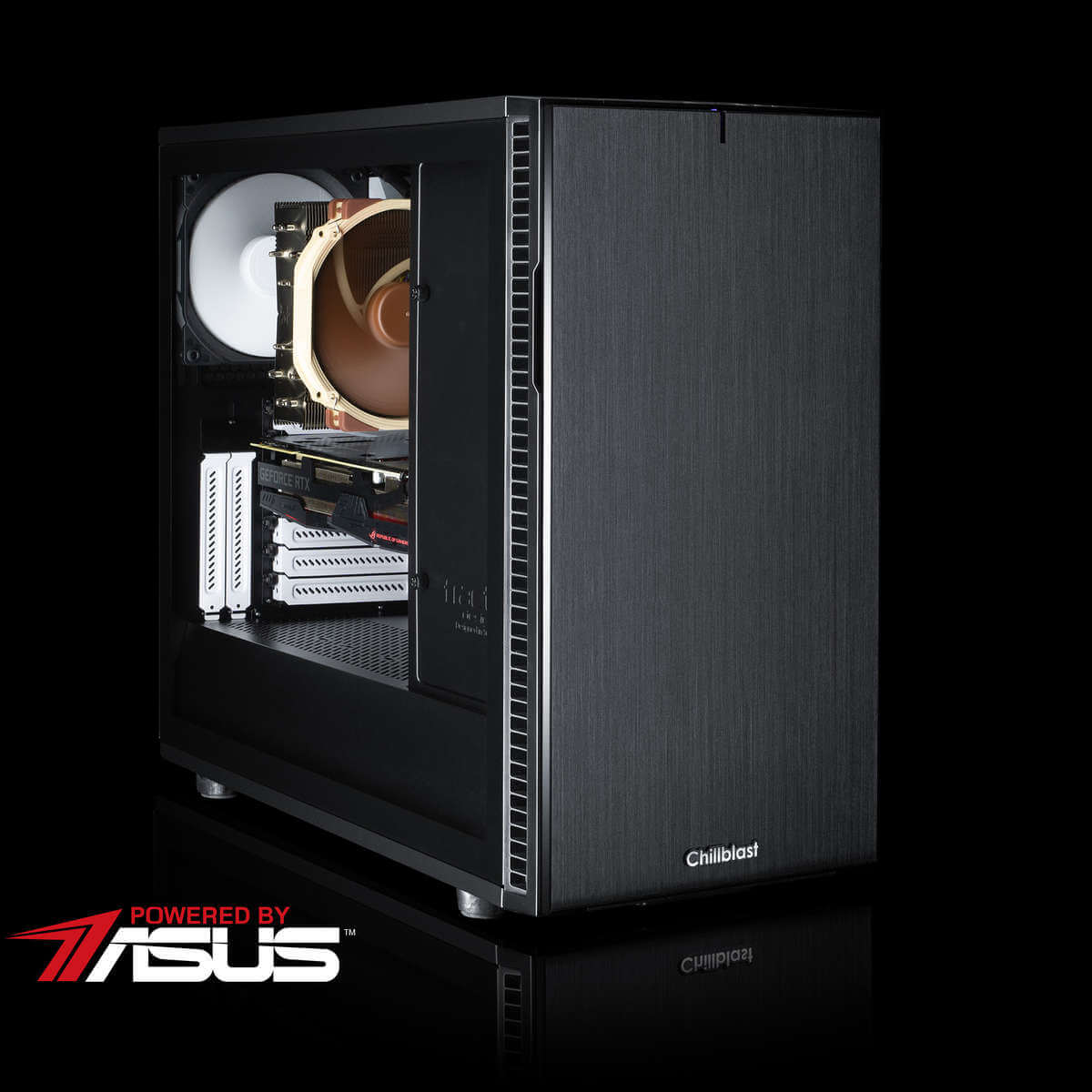 Make it your own
If you need anything more than that or something a little different, our highly experienced systems engineers will be able to give you some advice, or create a custom gaming PC just for your needs. They can even overclock your processor and GPU for you, for added performance.
To find out more about any of the systems detailed here, or for a custom quote, just give Chillblast a call. We'll make sure that your casual gaming PC suits your needs like nothing else could.
More resources:
If you already own a laptop and want to play games but aren't sure if your system can handle it, check out this article that discusses whether you can play games on a non-gaming laptop!
If you want to play games but aren't sure what to play them on, check out this article that examines whether you should get a PS4, gaming laptop or desktop PC.