Harvestella is an upcoming life-simulation RPG from developers Square Enix and Live Wire Inc, set to release on November 4th.
Ahead of its release, Square Enix revealed the minimum and recommended specifications needed to play the game on PC.
If upon cross-referencing your build to the specifications in the tables below you find that they fall short, you may need to think about either upgrading individual components, or simply upgrading to a new PC entirely. Either option can be fulfilled by us here at Chillblast, so give our extensive range of gaming PCs a browse or get in touch with our expert sales team.
So, let's take a look at the Harvestella specs and see just what you need to run it (and how you can build a PC to make the most of it).
But first, what is Harvestella?
Harvestella is categorised as a life-simulation role-playing game, meaning players will experience both sides of that coin – life-sim moments like tending to a farm and exploring villages, whilst also partaking in RPG-style combat in order to defeat evils and restore peace to the lands.
Its story centres around the protagonist, Ein, waking up to find the lands being plagued by a magical "season of death" named Quietus that happens with each change of season. It causes crops to wither and die across the land and prevents people from going outside. Except, with each passing year, Quietus persists for longer and longer.
Knowing this, Ein must embark on a mission to stop it and in doing so, traverse beautiful, treacherous paths to reach the Seaslights – four giant crystals that govern the seasons.
The RPG elements come out during moments of combat and allow the player to choose from twelve different classes, including Fighter, Mage and Shadow Walker. Each has its own distinct fighting style and the player can actually switch between them all during combat, giving players the ability to truly target each enemy where it hurts.
Harvestella Minimum PC Requirements
| | |
| --- | --- |
| Component | Minimum |
| OS | Windows 10 64-bit |
| CPU | AMD A8-7600 or Intel Core i3-3210 |
| GPU | AMD Radeon R7 260X or NVIDIA GeForce GTX 760 or Intel Iris Xe Graphics G7 |
| RAM | 8GB |
| Disk Space | 20GB available |
This table outlines the Harvestella minimum PC specs that Square Enix states will run the game and should provide at least a 30 FPS 720p experience.
However, the CPUs were entry-level when they launched over eight years ago and the graphics cards were low-range options when they launched over six years ago. Although that doesn't mean they aren't capable of playing modern games, as this game's specs clearly show, it does suggest that just about any gaming PC from the past eight (ish) years will have no trouble getting this game up and running.
If your PC just meets these specifications, however, you will need to be content with the lowest settings. You'll only be able to play at around 720p at 30 FPS with pretty much all the settings on low, which is fine if you're playing on a small monitor, but if you're trying to play on a larger monitor or even a TV, it's not going to look great.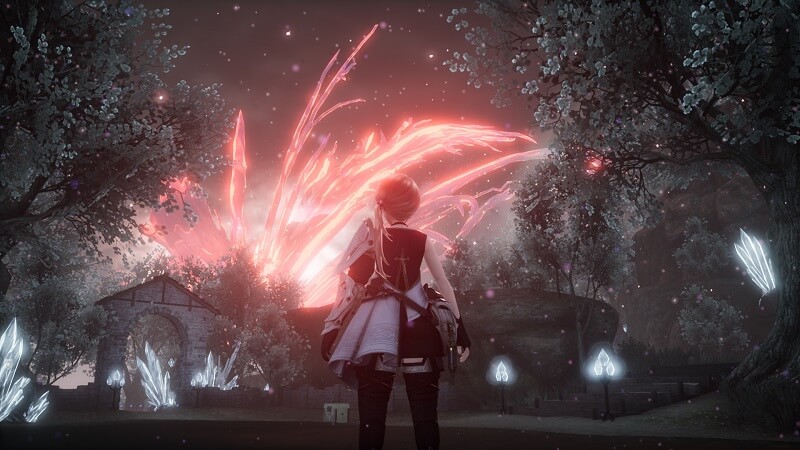 What PC do we recommend?
A PC that we'd recommend at this level would be the Chillblast Fusion Reaver Gaming PC. As the minimum specs suggest rather old components, this PC does exceed them by a fair amount. But, because of this, the Reaver will provide a higher-resolution gameplay experience whilst also allowing you to raise the graphics settings a bit.
The FPS will likely stay at roughly 25-30, but the overall visual quality will be improved. Plus, the more modern components give the system a higher level of future-proofing, letting you use the system for many years to come.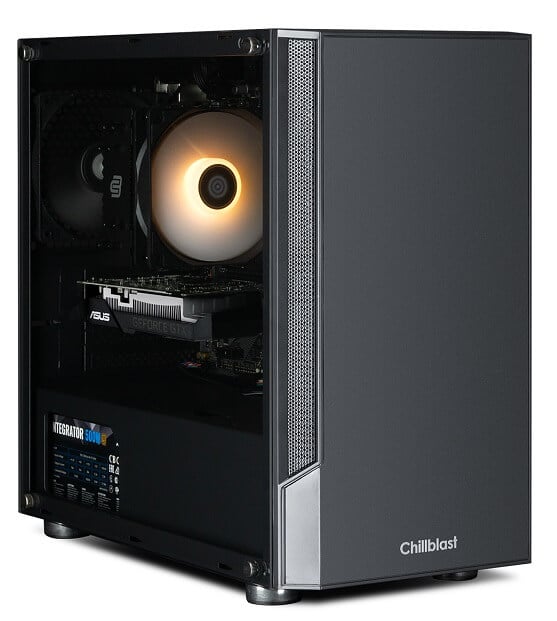 Harvestella Recommended PC Requirements
| | |
| --- | --- |
| Component | Recommended |
| OS | Windows 10 64-bit |
| CPU | AMD Ryzen 3 1200 or Intel Core i5-3330 |
| GPU | AMD Radeon RX 470 or NVIDIA GeForce GTX 1060 (3GB) |
| RAM | 8GB |
| Disk Space | 20GB available |
According to Square Enix, systems that fall within these recommended specifications should provide a great gameplay experience at 1080p, raising framerates to around 60 FPS, whilst maintaining visual integrity at higher settings.
Much like the minimum specs, these requirements are also very light and therefore not demanding in the slightest.
Saying this, however, if you really want to have the smoothest gameplay experience, you will need to look at PCs with more powerful parts, ideally from the most recent generations. Opting for a 12th gen CPU and 3000 series GPU (or even waiting for the upcoming 13th gen and 4000 series) will stand you in better stead when it comes to playing modern games like this, even when the requirements are so minimal.
Fortunately, though, these components are nowadays often cheaper than buying parts from generations past. Plus, they have better performance and longevity when it comes to modern gaming and PC usage so actually provide heaps more value for money.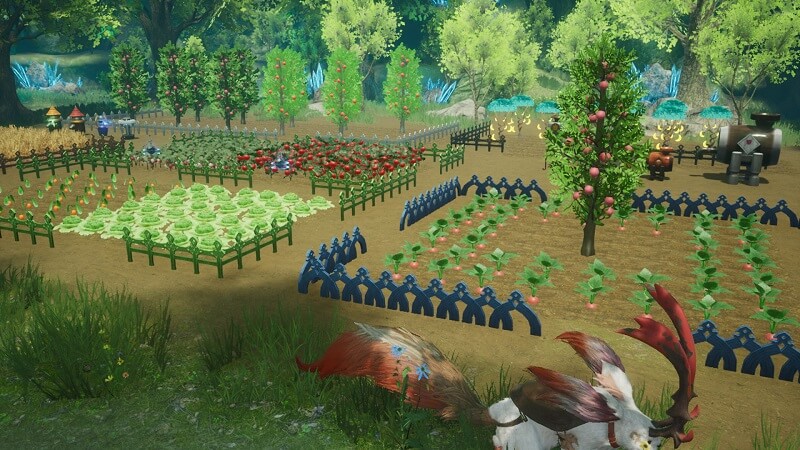 What PC do we recommend?
A PC that we'd recommend at this level would be the Chillblast Fusion Fiend RTX 3050 Gaming PC.
It uses much more up-to-date components but keeps the price low for those that want to have an enjoyable Harvestella experience, but without spending all their savings.
Its upgrade in GPU will provide more than enough power to enjoy gameplay at ultra graphical settings, whilst blowing the 60 FPS baseline out of the water. Also, as it's a more up-to-date component, it gives the system extra future-proofing when it comes to modern gaming – especially when playing at even higher resolutions or graphical settings in other more demanding games.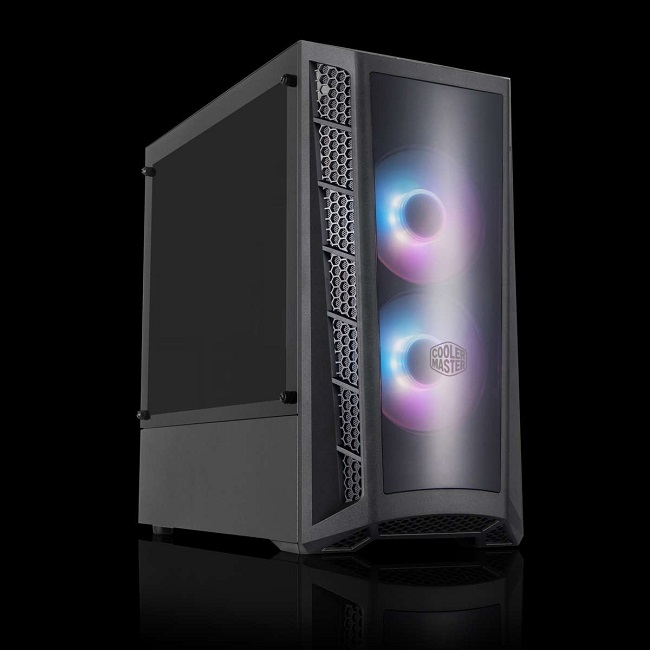 A Harvestella PC that can do more
If you have the budget and want a gaming PC that will let you enjoy Harvestella at higher resolutions like 1440p or even 4K (as the game doesn't seem too demanding), this is what Chillblast recommends: the Chillblast Fusion Crystal Lite RTX 3060 Gaming PC.
It houses a powerful 12th-generation Intel i5 CPU combined with the excellent Nvidia RTX 3060 GPU. This card is perfect for 1440p gaming and even performs well at 4K in less demanding games like this, trading a few frames per second for enhanced graphical fidelity.
Alongside these components, the Crystal Lite also houses a 250GB M.2 NVMe SSD, giving you ample room to download the game and enjoy lightning-fast load speeds.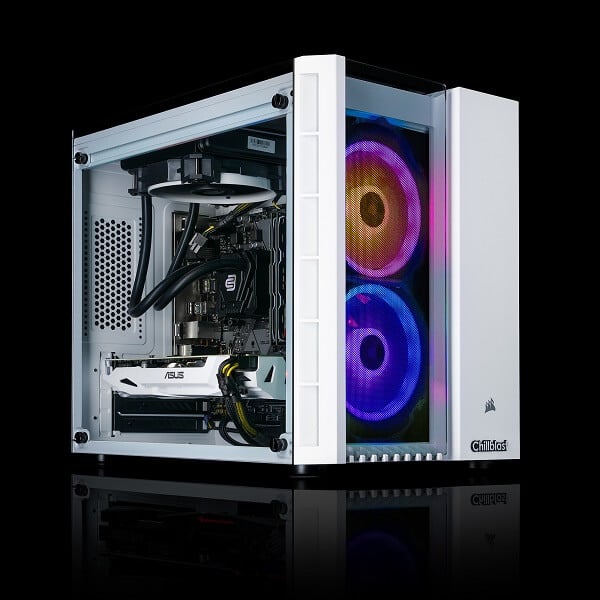 Stick to the recommended side of things
If you don't have the budget to cover a more high-end PC, we'd recommend bypassing the list of minimum specifications entirely and instead aim to use the recommended specs as your starting point.
Even with games that list relatively undemanding requirements such as this, you'll almost always be better off aiming for the most up-to-date components. Both to ensure you get the best gameplay experience possible, and to give your system the most amount of future-proofing.
If you are stuck when it comes to choosing a graphics card, this article comparing AMD and Nvidia GPUs could help narrow down your choices. As can this article about the decision between Intel or AMD CPUs.
Invest in fast storage options
Lastly, even though the game isn't an overly large file, it would still benefit from fast and smooth loading in order for an efficient play experience. To achieve this we recommend getting an SSD to store it on. These have a much faster drive speed, reducing load times drastically compared to HDDs.
As the game is only around 20GB in size, a standard 250GB-500GB SSD would be the best value option as it will still leave plenty of room for other game downloads further down the line, and shouldn't cost an arm and a leg. 
This article on PC storage types can provide you with a more in-depth understanding of how they perform and how they differ from their HDD counterparts.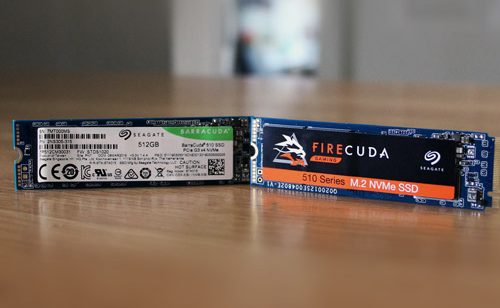 What does Chillblast recommend?
Overall, Square Enix's suggested system requirements will undoubtedly give you a satisfying gaming experience, enabling you to play at a fluid 60 frames per second in 1080p with high graphics settings.
But if you truly want to step it up, have the greatest experience you can, and give your system the most degree of future-proofing possible, we'd suggest looking through our selection of 30 series PCs. The optimum gaming experience and value may be had by selecting a PC with a GPU from this generation.
Get in contact with Chillblast and our system-building experts can help you if you need any additional assistance creating a PC to play this game and others you're interested in.