Gotham Knights is the newest game set in the DC universe and is to be released on October 21st 2022.
Ahead of its release, Warner Bros. Interactive Entertainment revealed the minimum and recommended specifications needed to play the game on PC. However, they seem to be much heftier than anticipated…
If upon cross-referencing your build to the specifications in the tables below you find that they fall short, you may need to think about either upgrading individual components, or simply upgrading to a new PC entirely. Either option can be fulfilled by us here at Chillblast, so give our extensive range of gaming PCs a browse or get in touch with our expert sales team.
So, let's take a look at the Gotham Knights specs and see just what you need to run it (and how you can build a PC to make the most of it).
But first, what is Gotham Knights?
Gotham Knights is an open-world, action role-playing game set in the "most dynamic and interactive Gotham City yet." Its story follows four DC superheroes – Batgirl, Robin, Nightwing, and Red Hood – who take up the city's defence after Batman's death, fighting crime and protecting the city from falling into the hands of supervillains.
As the Gotham Knights, you'll make the most of each hero's special skills and abilities as you defend Gotham City's five district boroughs from villains like Harley Quinn, Mr. Freeze, and Clayface.
The main campaign can be played solo, but will also have an option for drop-in/drop-out co-op multiplayer if you want to play with your friends.
Further down the line, WB has also stated that they will be adding a free update that will bring a four-player co-op mode to the game. It will serve as a standalone mode separate from the main story, but will allow players to team up in a "dedicated arena-like environment with specific objectives to complete and enemies to defeat on each floor (30 floors total)."
Gotham Knights Minimum PC Requirements
| | |
| --- | --- |
| Component | Minimum |
| OS | Windows 10 64-bit |
| CPU | Intel Core i5-9600K or Ryzen 5 3600 |
| GPU | NVIDIA GeForce GTX 1660 Ti or AMD Radeon RX 590 |
| RAM | 8GB |
| Disk Space | 45GB available |
This table outlines the Gotham Knights minimum PC specs that Warner Bros states will run the game and should provide at least a 60 FPS 1080p experience, albeit at the lowest settings.
In comparison to most other games of a similar calibre, these are some hefty minimum requirements. For instance, the Cyberpunk 2077 minimum requirements for 1080p gameplay at high settings only require an i7-4790 CPU and a GTX 1060 GPU. Both of these are much older components than the ones listed for Gotham Knights.
Looking at these specs, we can assume that Gotham Knights is going to be one very demanding game.
Although that doesn't mean systems with older or lower performance parts aren't capable of running it, they just will likely not be able to hit 60 FPS even with all settings turned down low. Playing at a lower 25 – 30 FPS definitely won't make the play experience a bad one by any means, it'll just reduce the overall smooth feel of the game.
As stated though, if your PC just meets these specifications, you will need to be content with the lowest settings. You'll only be able to play at 60 FPS 1080p with pretty much all the settings on low, which is fine if you're playing on a small monitor, but if you're trying to play on a larger monitor or even a TV, it's not going to look great.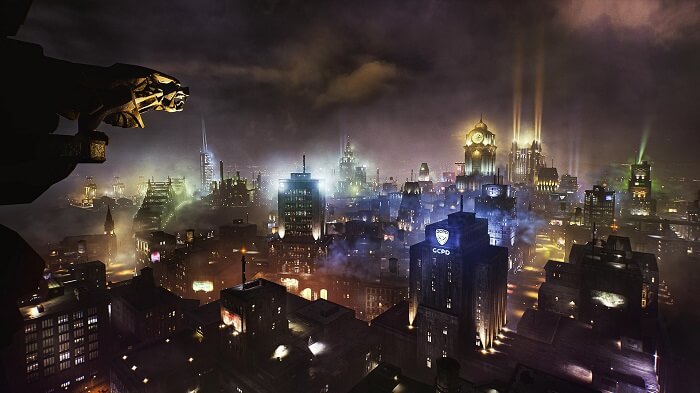 What PC do we recommend?
A PC that we'd recommend at this level would be the Chillblast Fusion Reaver Gaming PC. It utilises a much more up-to-date CPU with the i3-12100F, but does contain a GPU slightly lower in power compared to the 1660 Ti, in the form of a GTX 1650.
However, the gap between both GPUs is minute so this system should be more than capable of hitting as close to (if not exactly) 60 FPS 1080p gameplay as suggested by these minimum settings.
Additionally, because of the more modern CPU, the Reaver provides an extra level of future-proofing, giving you even more bang for your buck.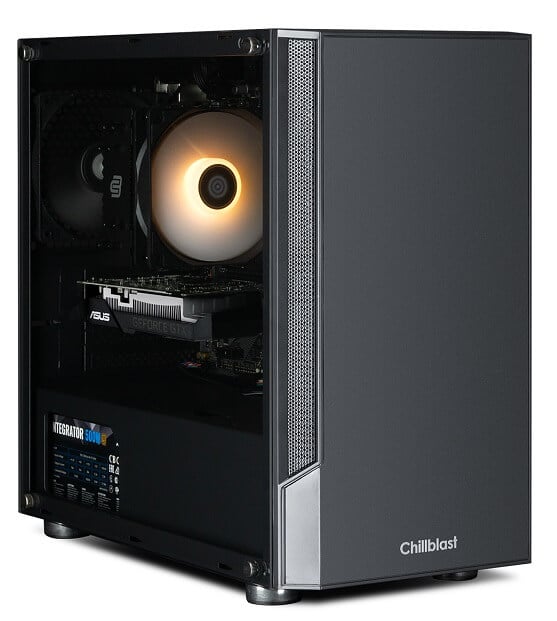 Gotham Knights Recommended PC Requirements
| | |
| --- | --- |
| Component | Recommended |
| OS | Windows 10 64-bit |
| CPU | Intel Core i7-10700K or Ryzen 5 5600X |
| GPU | NVIDIA GeForce RTX 2070 or AMD Radeon RX 5700 XT |
| RAM | 16GB |
| Disk Space | 45GB available |
Systems that align with these recommended Gotham Knights specs should be able to one-up the minimum requirements and provide a 60 FPS 1080p gameplay experience, this time with settings on high.
Again though, these are very hefty specs and will require a larger budget than most games if you are planning on buying a full PC upgrade.
Saying this, however, if you really want to achieve the best FPS whilst not sacrificing on graphical settings, you will need to look at PCs with more powerful parts, ideally from the most recent generations. Opting for a 12th gen CPU and 3000 series GPU (or even waiting for the upcoming 13th-gen and 4000 series) will stand you in better stead when it comes to playing demanding games like this.
Fortunately, though, these components are nowadays often cheaper than buying parts from generations past, plus have better performance and longevity when it comes to modern gaming and PC usage.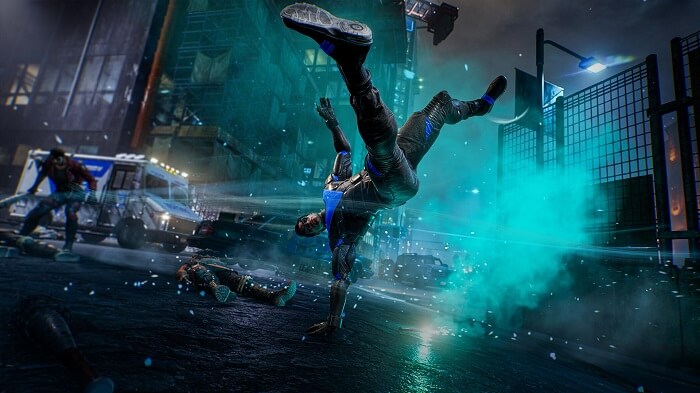 What PC do we recommend?
A PC that we'd recommend at this level would be the Chillblast Fusion Akula RTX 3050 Gaming PC. It utilises the Ryzen 5 5600X as suggested, but pairs it with an even better GPU: the RTX 3050.
This upgrade in GPU will provide more than enough power to enjoy gameplay at high graphical settings, whilst maintaining (or likely even surpassing) the 60 FPS goal. Also, as it's a more up-to-date component, it gives the system extra future-proofing when it comes to modern gaming – especially when playing at even higher resolutions or graphical settings in other games.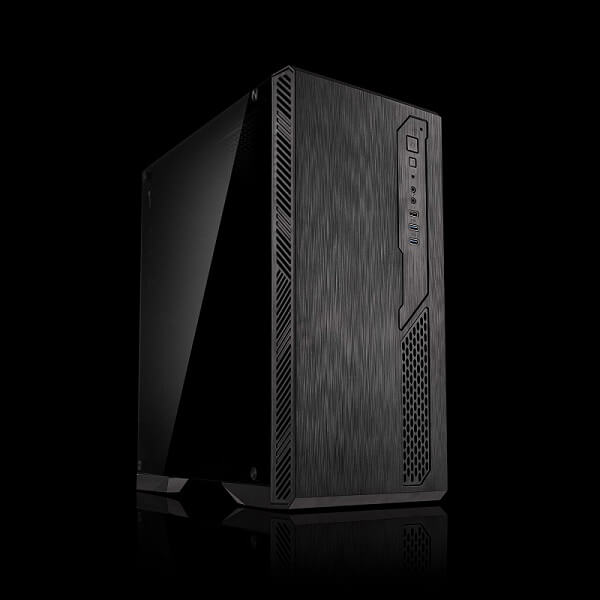 A Top Tier Gotham Knights PC
From what we've seen from the minimum and recommended requirements, Gotham Knights is asking a lot. So, when it comes to playing at higher resolutions like 1440p and 4K, and at higher graphical settings, we can only assume that even more powerful PCs are needed.
If you have the budget and really want to play Gotham Knights at its best, this is what Chillblast recommends: the Chillblast Fusion Torrent Mini RTX 3080 Gaming PC.
It houses a 12th-generation Intel i7 CPU combined with the excellent Nvidia RTX 3080 GPU. This card is perfect for 1440p gaming and even performs well at 4K, trading a few frames per second for enhanced graphical fidelity.
Alongside these components, the Torrent Mini also houses a massive 1TB M.2 NVMe SSD, giving you ample room to download the game and enjoy lightning-fast load speeds.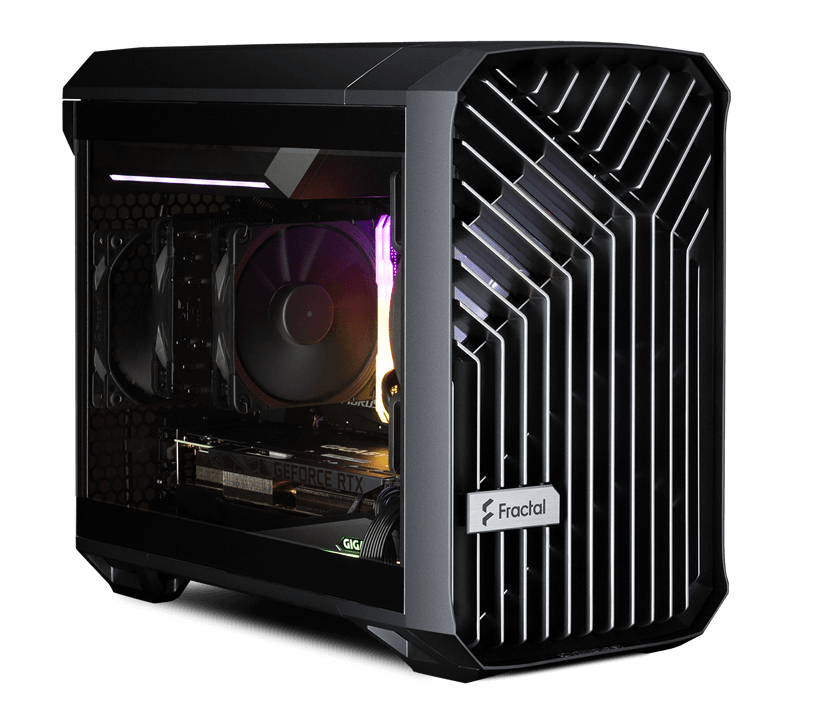 Stick to the recommended side of things
If you don't have the budget to cover a more high-end PC, we'd recommend bypassing the list of minimum specifications entirely and instead aim to use the recommended specs as your starting point.
Even with games that list relatively undemanding requirements, you'll almost always be better off aiming for the most up-to-date components. Both to ensure you get the best gameplay experience possible, and to give your system the most amount of future-proofing. And in this case, when the recommended specs are so high, it only makes sense to buy an up-to-date system to ensure that you are getting the best bang for your buck.
If you are stuck when it comes to choosing a graphics card, this article comparing AMD and Nvidia GPUs could help narrow down your choices. As can this article about the decision between Intel or AMD CPUs.
What does Chillblast recommend?
Overall, the recommended specifications listed by Warner Bros. Interactive Entertainment will no doubt provide you with a good experience, being able to play at a smooth 60FPS at 1080p with graphics settings on high.
But, if you really want to amp it up and get the best experience you can whilst also giving your system the most amount of future-proofing, we'd suggest browsing our range of 30 series PCs. Choosing a PC with a GPU from this generation will offer stellar gameplay and the best value for money.
If you need any further help building a PC to play this, and other games you're excited about, get in touch with Chillblast and our system-building experts will walk you through everything you need.