As the official PC sponsor to the FNATIC esports team, Chillblast worked with the player and artist Maki Blue (@makiblueart) to create unique custom PC front panels and prints designed to combine players with their favoured in-game champions.
Overview
Esports has become a massive industry over the last decade, with millions of people tuning in to watch professional gamers compete in various tournaments and leagues. Content creation has become a critical element in building and maintaining a strong esports brand identity. Even brand new teams that invest in creating engaging and unique content can boost their online presence, attract more fans, and increase their revenue streams outside of esports gaming.
Leveraging the Chillblast X Process
Chillblast X is a service that takes the concept of brand identity to the next level by allowing individuals and brands to customize their PC cases with custom artwork. In the world of esports, where the players' equipment is often showcased during live streams and events, having a unique and eye-catching PC case can help teams stand out and create a lasting impression on their fans.
The Chillblast X service offers endless possibilities for creativity, allowing brands and individuals to inject their distinctive style into the appearance of their PC cases. By doing so, they can elevate their brand identity and create a visual representation of their values, personality, and passion for esports. Overall, content creation and brand identity are crucial elements in the world of esports, and services like Chillblast X can help teams and individuals stand out in a crowded and competitive landscape.
Capturing Player Individuality
One of the essential aspects of content creation in esports is showcasing the players' personalities. Fans want to know the people behind the screens and understand what drives them to compete. By showcasing their personalities, teams can foster a sense of connection with their fans, making them feel included and invested in the team's success.
The objective was to give each player a custom PC front-panel with artwork capturing the players' appearance and personality, combined with a favourite champion of their choosing, created in collaboration with commissioned artist Maki Blue. The panels (and additional prints) were then given to each player as a surprise gift, with their reactions recorded as part of wider content development around their Chillblast PC set-up experience.
These bespoke Chillblast X panels created opportunities for the type of content fans instantly fall in love with – a combination of team support, player support and love of the game coalescing in art pieces added to PCs, where customisation options are hugely desirable but largely left unfulfilled.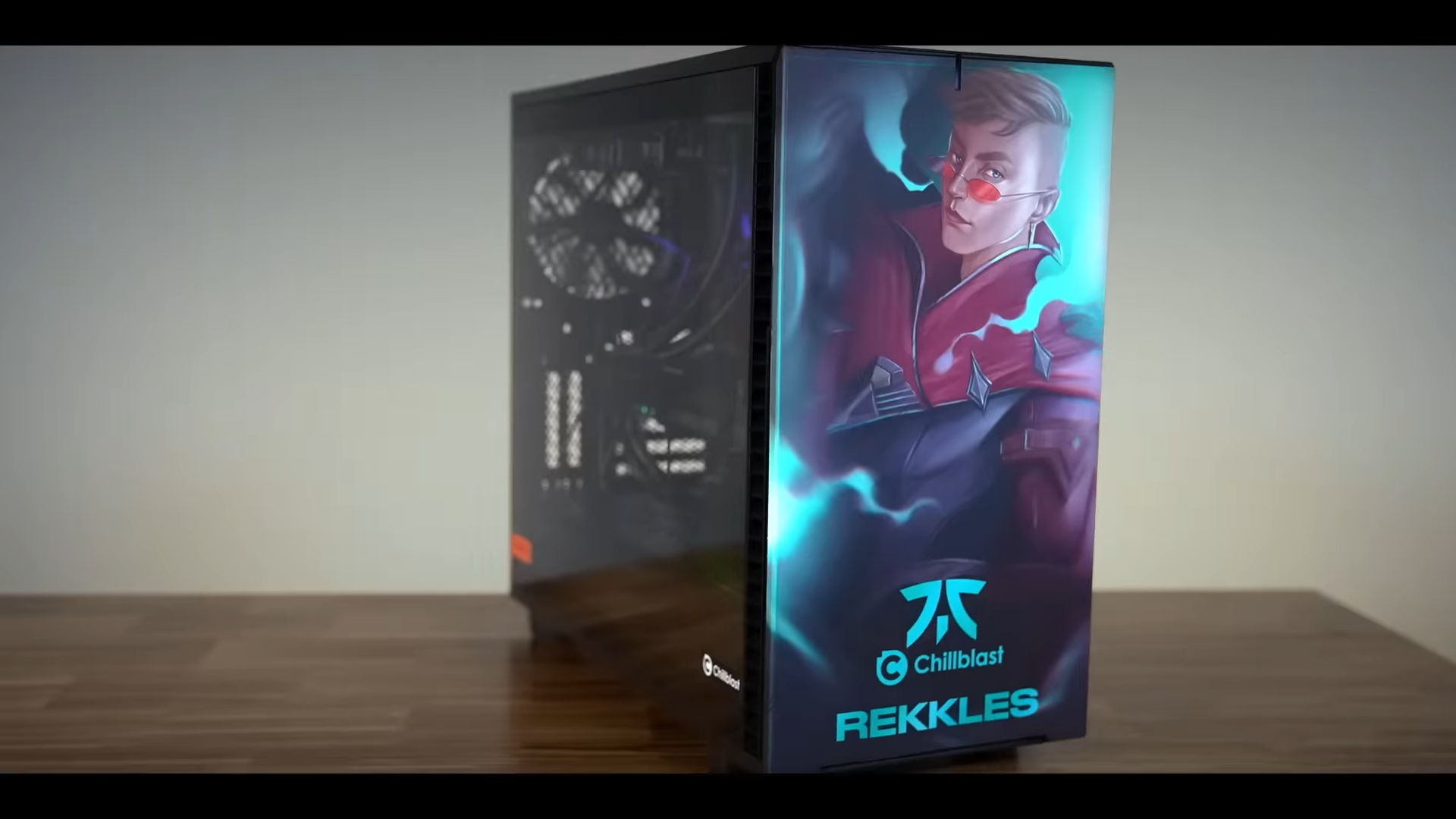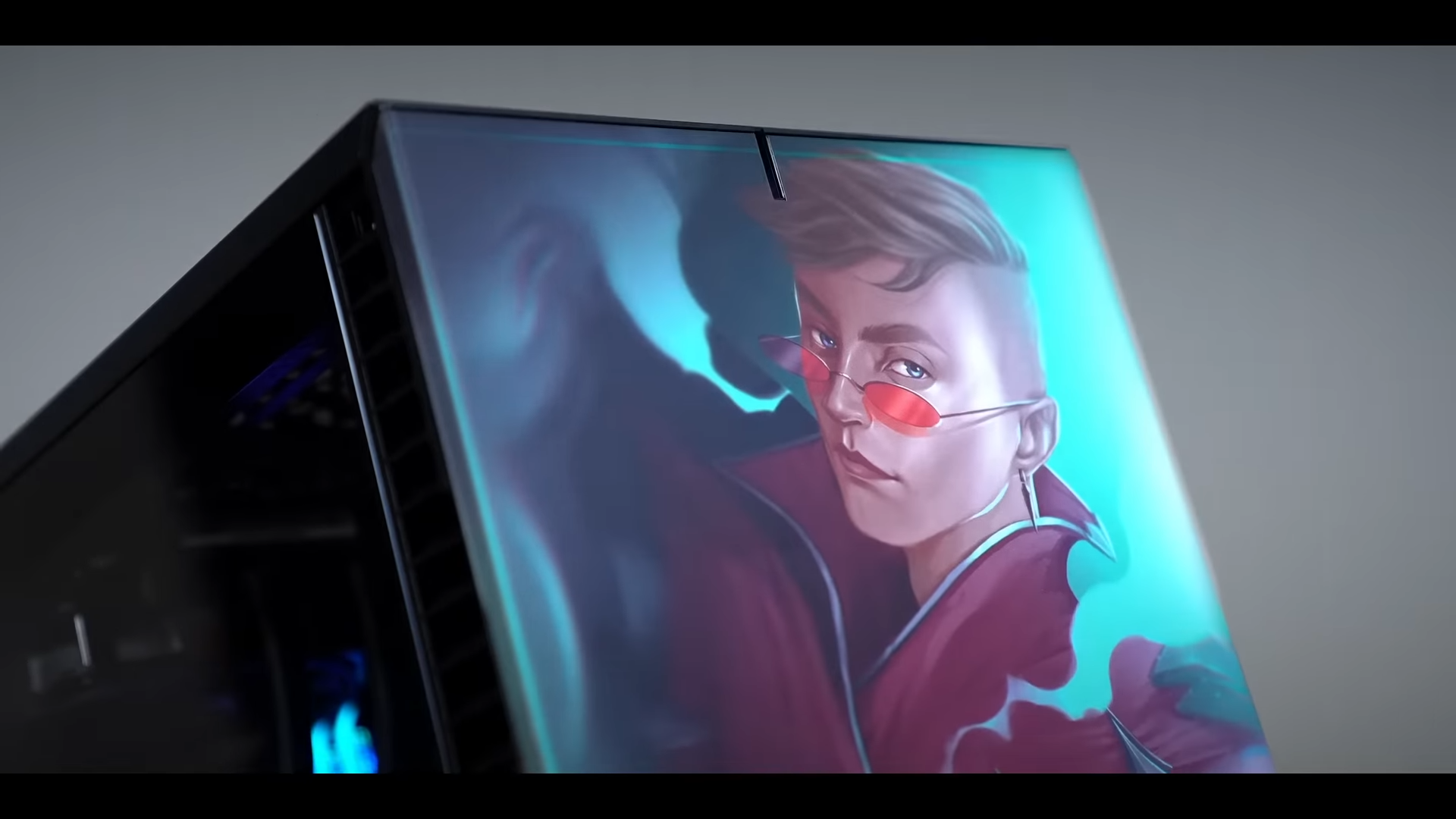 Why Choose Chillblast X?
At the time of writing FNATIC's longform video containing the Chillblast X reveal has reached 25k views, and 1.1k likes, plus an additional 1200+ likes across shorter cuts in Twitter posts.
In addition to great engagement and fan appreciation, the use of Chillblast X to create this type of content offers the team, the players and fans a glimpse into a near-future where a matte black block is not the limit for your PCs appearance- your imagination is, removing the shackles for similar content in future.