AMD's Ryzen processors are fantastic chips whether they're from the latest third-generation of Ryzen 3000 CPUs, or the first generation Ryzen 1000-series. They offer great performance, value for money, energy efficiency, and are excellent for work and play.
Most of them, however, aren't stand-alone chips with graphics and central processing on the same die. The Ryzen 3 1200 included.
Can I start a PC without a GPU with a Ryzen 3 1200?
The short answer is no. You can turn it on and it will power up, but unless you have a graphics card it doesn't have the rendering capability to actually show anything on the screen. Your motherboard will recognize that problem during the boot-up process and will likely give you a diagnostic beep to let you know that it's run into an issue.
The Ryzen 3 1200 is a great CPU, but it's not an Accelerated Processing Unit (APU) as AMD calls them. Those include both a CPU and a GPU (graphics processing unit) on the same die, or chip, which means they can do both central processing and display everything from a Windows desktop screen to basic games.
As far as AMD systems are concerned, a CPU alone isn't enough to run a system. With a Ryzen 3 1200, you need a graphics card as well to boot it up. The same would be true of more modern processors like the Ryzen 5 3600 too.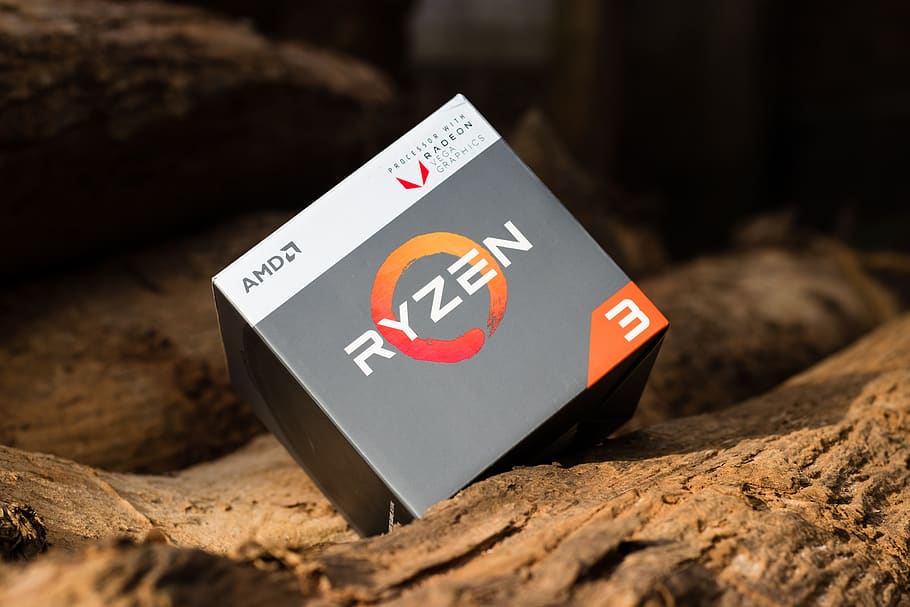 Can I start a PC without a GPU with an Intel CPU?
Intel chips are a little different than AMD's. Where Ryzen processors don't typically include onboard graphics, Intel's CPUs almost all do; especially the Core processors. Whether you're using a Core i3, i5, i7, or i9, Intel's chips almost all feature an onboard GPU as well, so can run a system perfectly fine by themselves without a graphics card.
The only caveat there is Intel's recent line of "F" processors. Those are typically called something like the Core i9-9900KF, or similar. That "F" means that the processor ships with the onboard graphics disabled, so you will need a graphics card to run them. Intel tends to focus these chips at the top end of its price/performance spectrum, however, where buyers aren't likely to need the onboard graphics.
What GPU should you run with a Ryzen 3 1200?
If you've built a system with a Ryzen 3 1200 CPU, you will need to add a graphics card to get it up and running. The right GPU for you really depends on what you want to do with your system. If you want to build a high-end gaming system, you'll need a powerful GPU in order to get the best frame rates and the prettiest visuals. If you only want to play indie games or older AAA titles at lower resolutions, you don't need anything expensive.
Best budget option
One of the best budget gaming graphics cards you can buy today is the AMD RX 570. For well under £150, it offers fantastic entry-level gaming ability at 1080p and will guarantee you'll hit 60 FPS in all of the most popular esports games. If your budget doesn't quite stretch that far, the Nvidia GTX 1650 is a little cheaper and not much weaker. The AMD RX 560 is an even more budget-friendly option, although the performance drop-off is significant at that price tier, so we'd recommend spending a little more if you can.
Aiming a bit higher?
If you want something more high-end, you could opt for the Nvidia GTX 1660 Super, a £210 graphics card that offers amazing performance at both 1080p and 1440p, delivering smooth frame rates and extra detail in games to really make them pop. In the AMD camp there's also the RX 590 to consider. It's not quite as powerful as the Nvidia offering, but it's not far behind and at as little as £175, it's an absolute steal.
We could recommend much more high-power graphics cards, as they stretch up to well beyond £1,000 at the top end, but that would be complete overkill. Although more powerful graphics cards will help your games look and run better, there is a point where the CPU will prevent the graphics card from doing its best, otherwise known as a bottleneck. Considering the Ryzen 3 1200 isn't a particularly powerful CPU, we wouldn't recommend spending too much on your GPU without upgrading your CPU first.
If you'd like any extra help building a system, our talented PC engineers can recommend components that will perfectly complement one another. We don't sell systems with Ryzen 3 1200s any more – there are much better modern versions – but if you give us a call, we'll talk you through building a fantastic AMD system that's just right for you and your budget.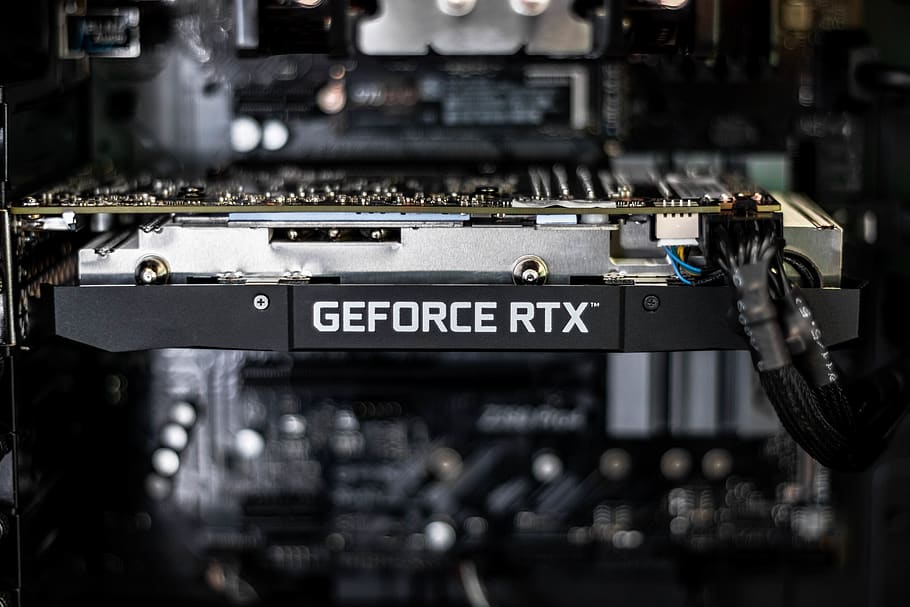 Do you need a graphics card for gaming?
If all of this talk of graphics cards costing hundreds of pounds puts you off the idea of building a gaming PC, don't fret. None of it is necessary. There are excellent, affordable CPUs and APUs from both Intel and AMD which will give you a satisfactory gaming experience in a variety of older AAA and indie games, that don't require a graphics card at all.
New generation AMD APUs
A fantastic new-generation of AMD APUs with onboard Vega graphics deliver amazing gaming performance for on-die GPUs. The Ryzen 3 3200G is a quad-core CPU that can hit 4.0GHz when pushed, and its onboard graphics are no slouch either, easily rivalling dedicated graphics cards from a few years ago.
We've used such chips to play indie games at excellent frame rates and detail settings and if you're willing to play at lower resolutions there are plenty of AAA and AA games it can play too. Battlefield V, GTA V, PlayerUnknown's Battlegrounds, Shadow of the Tomb Raider are all playable on such a chip. All without a graphics card.
If you want more power, the Ryzen 5 3400G gives you a little more CPU frequency and a couple of extra graphics cores which really helps push frame rates up to more comfortable levels. It's far from necessary and arguably the 3200G offers more bang for buck, but the option is there if you want it.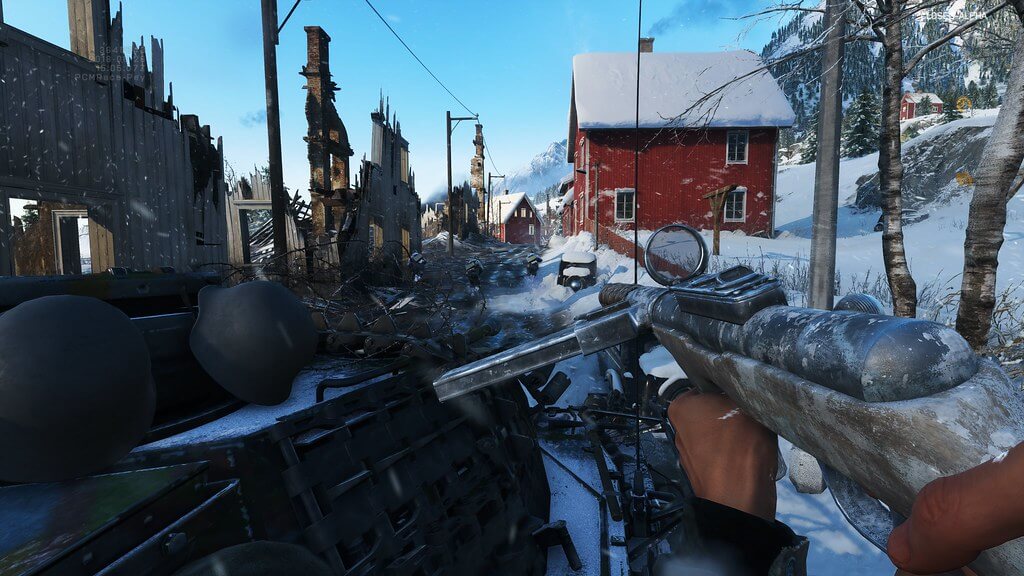 Intel's APU offerings
On the Intel front, you have a little more choice, as almost all of Intel's CPUs have reasonable onboard graphics. The Intel Core i3-8100 is a great starting point, with four cores and UHD 630 graphics for basic gaming ability. Further up the spectrum, CPUs like the Intel Core i5-9400 are excellent options with a little more CPU grunt to help counterbalance the comparatively weak onboard GPU. Chips like the 9600K are even more powerful, but at that level, we'd probably recommend you buy a weaker CPU and add a budget graphics card for the same kind of money.
Still unsure? Give us a call
If you have any further questions, please do get in touch with us. Our Chillblast gaming and system building experts can help discuss the specific needs and wants of your system and help craft something just for you. We know just how best to save money to help make the most of your budget, and we can even overclock your components for you, to help get that bit of added performance without spending anything extra.
More resources:
Check out this article if you want insight into the best AMD CPU for gaming!
Stuck between Intel and AMD? Check out this article if you want to know if AMD or Intel CPUs are better for a £1000 build!