Picking an AMD or Intel CPU for your gaming PC was a piece of cake just a few years ago. If you had a small budget, you picked AMD. If you wanted the best performance and had a little more money to burn, you bought Intel. But today, with AMD's fantastic Ryzen 3000 processors out in the wild and Intel cutting prices, the choice isn't so easy.
The good news is that whether you buy AMD's latest Ryzen processors or Intel's ninth-generation chips, you're going to get yourself a fantastic processor. Intel and AMD's latest line-ups are the best bang-for-buck CPUs we've ever seen and that's why we offer both pre-built and user-configured systems for both AMD and Intel fans.
But if we dig into the specifics of what makes Intel and AMD Ryzen processors so great, we should be able to find the right CPU for you.
Are you just a gamer?
Outside of your available budget, the right CPU for your PC build is the one that best caters to what you want to do with it. If you only plan to game on your PC and have no intention of using software or applications that can benefit from high core and thread counts, like video editing, photo-editing, or video transcoding, then you may want to consider Intel CPUs over their AMD counterparts.
Intel's ninth-generation processors, whether it's the mid-range Core i5-9600K, or the high-end Core i9-9900K, are amazing gaming processors that typically hold a slight lead over their AMD Ryzen counterparts, the 3600X and 3900X – though game choice does matter. They have support for fewer threads but enjoy higher clock speeds and that can translate to higher frame rates in games, or support for higher detail levels, depending on the title.
That's not to say that the Ryzen processors aren't worth considering. They're excellent at gaming too, and we sell a number of great gaming PCs with them at the heart, like the Fusion Ryzen 5 with an AMD Ryzen 5 3600 and Nvidia GTX 1660 Super.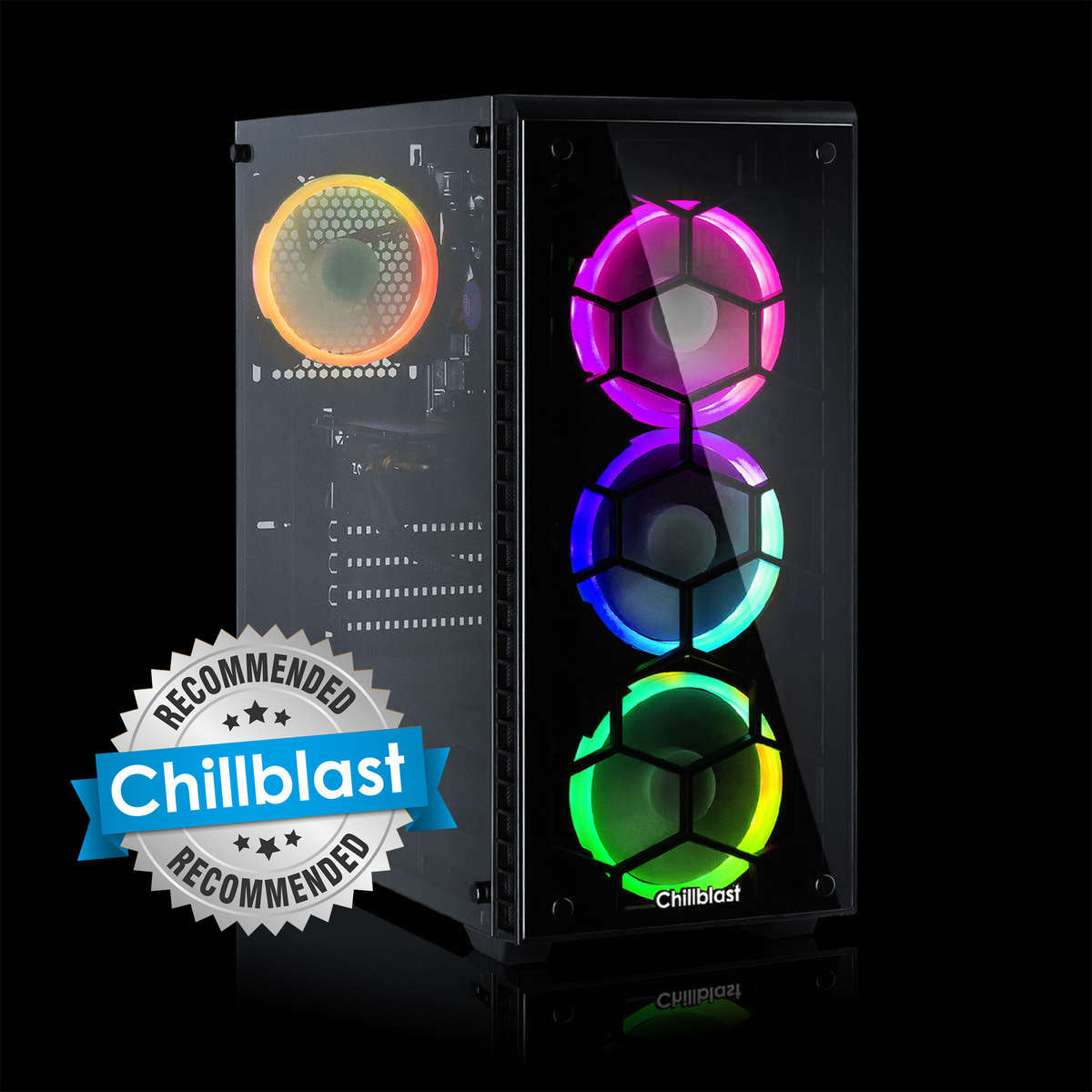 Those options are even more exciting if you're considering using your new PC build for more than just gaming too. The AMD Ryzen processors all feature simultaneous multi-threading, so even if you have a six core Ryzen versus a six core Intel chip, there's little comparison in multi-threaded performance. The Ryzen 3600 has six cores and 12 threads, where the 9600K only has six cores and six threads. That leads to far faster video editing and other intensive tasks on AMD hardware.
What about overclocking?
If you like to do a little overclocking on your PC, or if you're merely intrigued by the potential of unlocking extra performance from your system, then there are some important factors you need to know about modern Intel and AMD CPUs. Intel chips only support overclocking on K-series CPUs, and you often have to pay for the privilege. If you do, though, overclocking is as simple as tweaking the multiplier, voltages, and base clock. You can dive a little deeper into it than that, but it's largely traditional in its methods. It's not uncommon to be able to get 10-20 percent improvements in frequency, leading to noticeable increases in performance.
In comparison, AMD Ryzen CPUs are all unlocked for overclocking, but it's less worthwhile. AMD utilizes smart boost algorithms to get the most out of its processors right out of the box. While you may be able to secure a slightly higher all-core overclock by doing things manually, you'll often degrade single-core performance in that case, which can weaken gaming frame rates.
There are some benefits to performing more bespoke AMD overclocking methods, like tweaking the infinity fabric on the die itself, or matching memory and infinity fabric clock speeds. But for the most part overclocking on Ryzen chips isn't as beneficial as on Intel's.
So, if you don't want to overclock, AMD's Ryzen processors will largely do the work for you anyway. If you want to dig into things yourself, Intel's chips are a little more fun and likely have more headroom to explore if you're willing to do it yourself.
If you don't like the sound of overclocking yourself but would still like added performance, give our PC experts a call and they can help walk you through the process, or even do it for you. We offer all Chillblast systems with up to 20 percent overclock as part of our core service. It's even covered by our five-year warranty too.
Added features
Although system features aren't typically CPU dependent, they are platform-dependent, so picking AMD over Intel or vice versa, can open and close the option of using certain features. Intel platforms can take advantage of Intel Optane memory for high-speed caching drives. AMD has something similar in its StoreMI technology, which lets you combine any SSD and HDD for a similar caching drive setup, but Optane memory does hold some speed advantages.
Intel also enjoys greater support for its own Thunderbolt 3 technology. On the other hand, AMD's x570 motherboards have PCIExpress 4.0, which is great if you need maximum storage speed. Some of the PCIExpress 4.0 SSDs can read sustained read speeds of up to 15,000MBps. That's more than almost anyone needs, but it's an AMD platform exclusive for now.
What can you get for £1,000?
But none of this matters if your budget doesn't quite reach the perfect CPU. So what can you actually get for your £1,000? If you stuck with Chillblast systems, you can get the excellent Fusion Sentinel with an Intel Core i5-9400F and an Nvidia GTX 1650 Super for just £839. We have a number of AMD systems that skirt the £1,000 ceiling with Ryzen 5 2600, 2700, and 3600 CPU options. For anything more powerful on the Intel front, however, you'd need to stretch to £1,260 for the Fusion RTX with its Intel Core i5 9600K.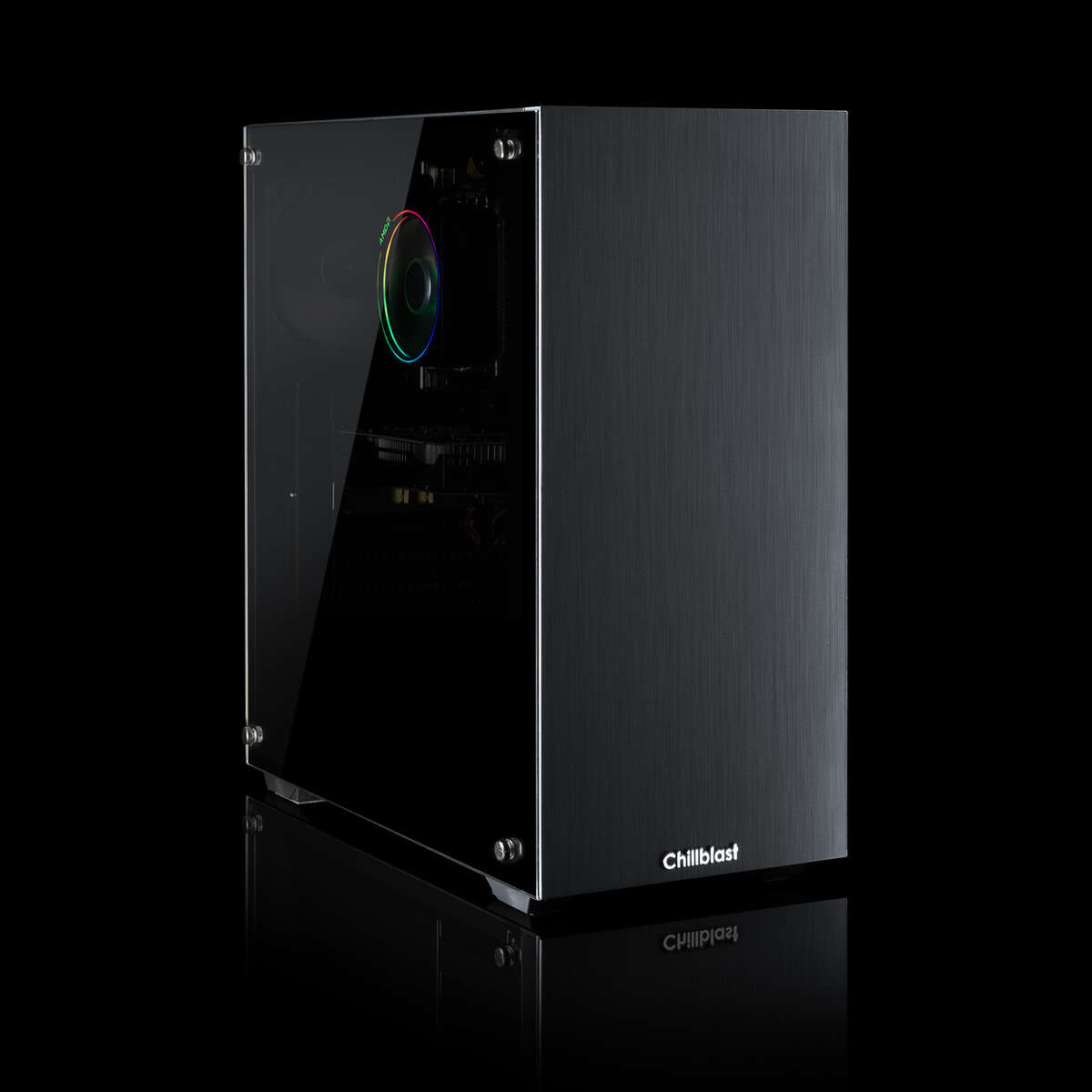 If you want to build a PC that's better suited to your needs, our system configurators can help you put the focus on your CPU, so whether you want AMD or Intel, you can get a hell of a lot for your money. At £1,000 for a full system, AMD chips offer a little more value, but that's never the whole story, as our investigation shows.
More resources:
Check out this article for a more in-depth look at the AMD 3000 series CPUs!
Still using an old Intel 4670K? Check out this article to find out whether it's worth upgrading your CPU for 1440p gameplay!
Unsure if you should stick to one brand? Check out this article about building an all-AMD PC!