The best PCs don't always have to be the flashiest or most powerful machines. Sometimes, the 'best' is simply the highest quality selection of components that you can put together that fit within the budget you have to spend. And if it provides you with the experience you desire, then ultimately, it's the best PC for you.
However, as PCs serve a wide variety of needs and use cases, it can be quite difficult to find one that suits both what you need it to do and whatever budget you have. So with this in mind, we'll break down the best PCs Chillblast has to offer for a range of different tasks, whilst keeping in mind the more budget-friendly options. And hopefully, by the end, you'll have found an option that ticks all your boxes.
Best Gaming PCs
The Budget Gaming Option
Generally, buying a gaming PC for under £1000 means some compromises regarding performance will have to be made. However, many gaming PCs at this price still contain very capable parts and can provide stellar 1080p gameplay experiences in a range of titles.
If you (or perhaps your child) are looking to dabble in PC gaming for the first time and you don't want to splash too much cash, a more budget PC like this is a great option.
Chillblast Fusion Reaver Gaming PC
Equipped to handle modern PC games, the Fusion Reaver is the ideal starter PC package for the gamer who refuses to compromise from the start.
Graphics are handled by NVIDIA's excellent GeForce GTX 1650 graphics card, whilst a modern Intel 12th Gen Core i3 CPU capably handles photo and video editing. It's a PC that is ideal for enjoying both the most popular mainstream PC titles like Minecraft, League of Legends, DOTA2, Hearthstone and CS:GO, but is also capable of running much more demanding games like GTA5, the FarCry series, Battlefield V and Call of Duty at full HD resolution.
All of this is backed up by a superb WiFi-enabled Gigabyte motherboard, 16GB of ultra-fast DDR4 memory and a stylish M-ATX case, complete with a tempered glass side panel so you can see all the goodness inside.
It's also been rated 5/5 stars by PC PRO Magazine and branded as PC PRO Recommended.
"This PC is a hot contender if your budget is limited"

Tim Danton, PC PRO issue 332
The Better Gaming Option
On the other side of the spectrum are the gaming PCs with top-of-the-line components, meant for stretching the gameplay experience to its max. These machines are capable of running triple-A games at 4K with intense features like ray tracing enabled, all whilst maintaining high frames per second.
If you're willing to spend a whole heap more on your gaming PC because you want top-of-the-range parts and a system that will stand the test of time, then a system of this calibre is what we recommend.
Chillblast Sybaris Gaming PC
The Sybaris Gaming PC uses the latest components to deliver unparalleled performance and power.
At its heart beats the monstrous Nvidia GeForce RTX 4080 16GB graphics card which churns out unparalleled frame rates as well as incredible special effects in Ray-Tracing-enabled games. This is suitably backed up by the latest Intel 16-core i7-13700K processor, 32GB of super-fast DDR5 memory and a Z790 Aorus Elite AX motherboard loaded with contemporary connections.
This combination delivers an amazing gaming grunt, capable of powering through even the trickiest of 4K environments without a hint of stutter. Paired alongside all this is a 1TB M.2 Gen 4 SSD which means lightning-fast speeds for your OS and a large capacity for your Steam library, photos, music and even game-capture footage if you like to create content.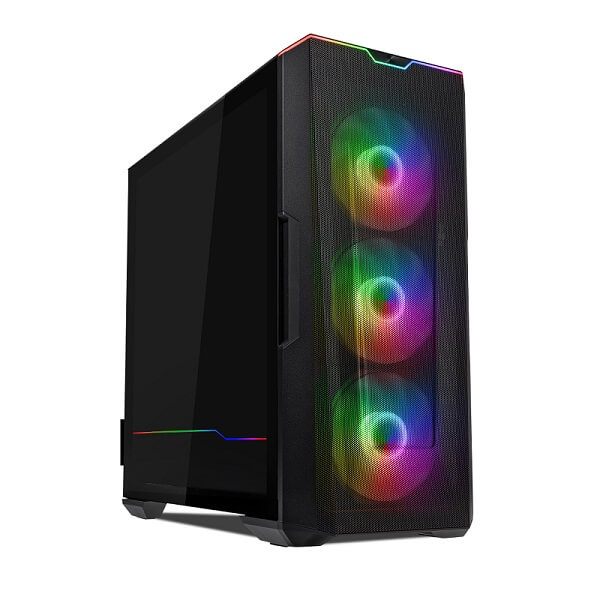 Best Streaming PCs
The Budget Streaming Option
If using your system for gaming isn't enough and you want to start streaming your gameplay, you need a system that can keep up and handle both system-intensive processes simultaneously.
To do so, you don't necessarily need the most expensive and most powerful system. However, like with a regular gaming PC, you will have to make compromises on your stream quality as the more budget parts can find it hard to stream ultra-high resolution gameplay at super high bit rates.
For less than £1000, this is the streaming PC option we recommend.
Chillblast Fusion Fiend PC
Our Fusion Fiend RTX 3050 PC is a balanced all-rounder that'll let you step into the world of streaming with ease, whilst not breaking the bank.
It's built around AMD's hex-core Ryzen 5 5600G processor and 16GB of fast DDR4 memory, whilst graphics duties are handled by NVIDIA's recent GeForce RTX 3050 Graphics Card – a potent combination for those looking for a PC with great performance today and upgradeability for the future.
Alongside this, a quality motherboard from Gigabyte provides plenty of USB 3.2 ports and a 500GB M.2 Solid State Drive as default reduces application load times and takes care of your Steam libraries. As an optional additional feature, you can also choose to have an extra hard drive added to the system for all your long-term video and content creation storage needs.
All of this is housed within a compact yet well-specified Kolink Citadel Mesh RGB Case and is backed up by Chillblast's legendary support and warranty.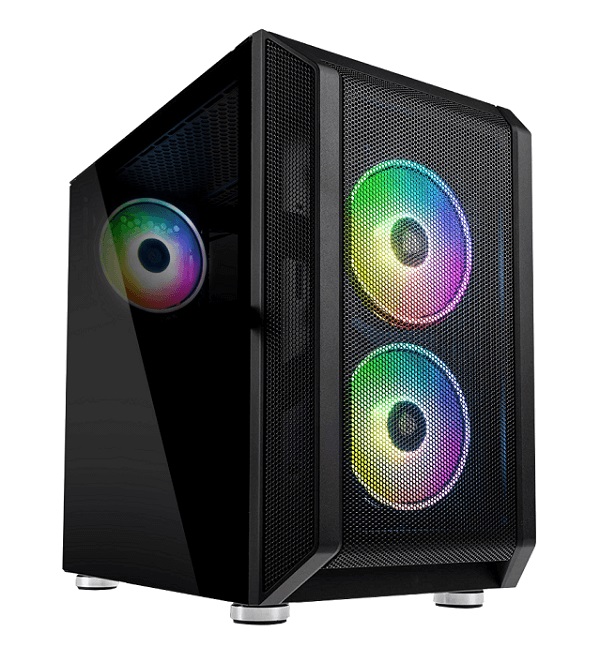 The Better Streaming Option
To really ensure you won't struggle for performance when streaming and playing at high resolutions simultaneously, and to make sure you can stream both competitive and triple-A games, it's recommended to look at higher-tier PCs on the spectrum.
If you want to provide your viewers with a smooth high-resolution stream, then this is the PC we recommend.
Chillblast Quasar PC
Our Chillblast Quasar Gaming PC features Intel's incredible Core i5-13600K with 14 cores, bringing exceptional gaming performance and a smooth streaming experience. The powerful processor is backed up by an excellent ASUS PRIME Z690-P WIFI D4 Motherboard, 16GB of 3200MHz DDR4 memory and a super-fast SSD – the Samsung 980 PRO M.2 PCIe Gen 4 Solid State Drive 1TB.
This drive is connected directly to the CPU's PCI Express bus via an M.2 4.0 slot for throughput of up to 7.3GB/s – more than 10x the speed of a traditional 2.5″ SSD, resulting in turbo-charged load times. The system's crown jewel, though, is the sensational Nvidia RTX 4070 Ti Graphics card – built on the Ada Lovelace technology for improved performance and efficiency.
All in all, the Quasar Gaming PC delivers exceptional performance at a price point that isn't overly bank-breaking.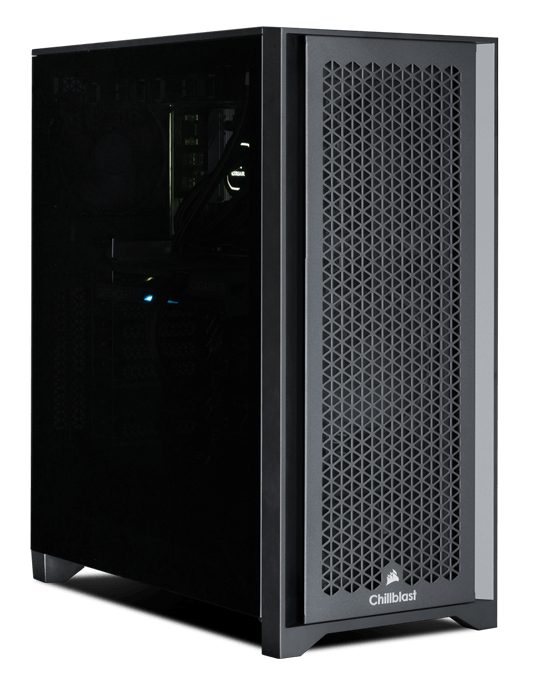 Best Creator PCs
The Budget Creator Option
Those wanting to dip their toes into the world of photo and video editing might think that they have to spend a lot to do it. But having a system that can run photo editing software like Photoshop and Lightroom, plus video editing software like Premiere Pro or DaVinci Resolve smoothly, can be done on a budget.
However, like with other systems, going for the budget option will result in certain compromises. In this case, it will usually mean limiting yourself to editing 1080p-resolution footage and having to compress it down a lot during live previews in order to achieve a smooth playback. The same goes for high-resolution (or RAW) images.
But, this isn't to say a budget system can't edit higher-resolution footage or photos, it will just struggle more than a top-tier creator system would.
Chillblsat Create Zen Lite Editing PC
For the budding photo enthusiast, there is no workstation better than our Create Zen Lite.
This PC uses AMD's six-core Ryzen 5 chip and couples it with 16GB of 3200MHz DDR4 memory, a super-fast 500GB Samsung 980 M.2 Solid State Drive to keep your media collection safe and a GeForce GTX 1650 graphics card for multi-monitor support. Not only this, but this graphics card also provides CUDA support in Adobe Creative Suite.
Alongside this, a quality Gigabyte B550M DS3H AC Motherboard provides USB 3.2, SATA Express, M.2 PCIe connectivity and built-in AC WiFi. This system is housed in a quality Fractal POP Mini Silent Case along with an 80 PLUS rated power supply to complete the specification.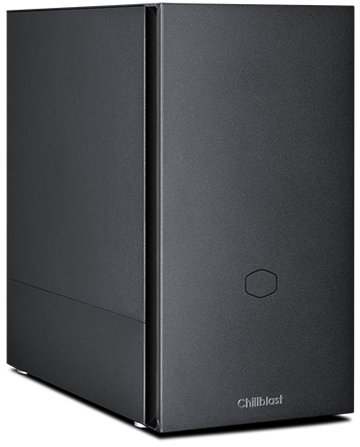 The Better Creator Option
If you do photo or video work for your job then you'll likely want a top-of-the-line system that can let you work as efficiently as possible.
For that, we recommend a top-tier system like this that won't slow you down and will make content creation a breeze.
Chillblast Create Zen Pro Editing PC
Harnessing the almost limitless potential of AMD's Ryzen 5th Gen platform, the Create Zen Pro was designed to excel at editing ultra-high-resolution photos and videos.
With 12 cores under the bonnet, the system has twice the number of cores of our already monster Create Zen Editing PC. This makes it ideal for highly threaded workloads like photo stitching and gigapixel editing. Plus, as editing packages become increasingly GPU-optimised, we've matched the high-end CPU credentials with a hugely powerful NVIDIA GeForce RTX 3060 GPU, which features a whopping 12GB of VRAM.
As default, this system is fitted with a huge 1TB NVMe SSD for your operating system and various content creation programmes. But, you do also have the option to customise it and add even more storage. If you're wanting a secure hard drive to keep all your finished projects safe, Seagate's range of HDDs is a top-tier choice. They offer a wide array of hard drive sizes and peace of mind with their super-helpful Recovery Service should anything ever happen to the drive or your files.
A quality ASUS TUF Gaming X570-PRO (Wi-Fi) Motherboard provides PCI-e 4.0, USB 3.2, SATA Express and M.2 PCI-e connectivity, and a quality Fractal Design Define 7 Compact Case and 80 PLUS Gold rated Corsair power supply complete the specification.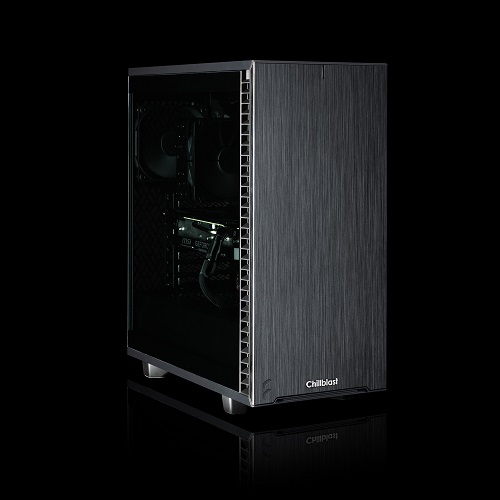 Best Home and Office PCs
The Budget Home and Office Option
For those looking for a simple family or home office PC, a budget system should be able to tick your boxes just fine.
You'll get a system that can handle common office tasks and general PC usage with ease, without having to dig too deep into your pockets.
Chillblast Billet Advanced Family PC
The Fusion Billet Advanced has been designed to handle common home office tasks with ease by virtue of its powerful hex-core AMD Ryzen 5 5600G processor and large 16GB of RAM, while also giving you the option for some basic after-hours gaming thanks to AMD's integrated graphics technology.
We have even managed to include a 500GB M.2 solid state drive which makes a huge difference to general system performance, with fast load times both on start-up and when opening programmes. There is also masses of upgrade potential within this system should more graphics performance, memory or storage space be required in the future.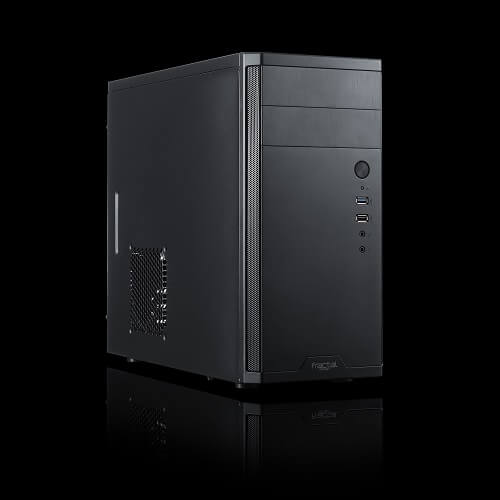 The Better Home and Office Option
If you run a small business or work from home and need a system that keeps your working process smooth and efficient, then spending that bit more is always worth it.
This is what we'd recommend at this level.
Chillblast Prestige i5 Office PC
Our Prestige series of office desktops deliver excellent performance and unrivalled value for money.
With a 12th-generation six-core Intel Core i5 processor, this model is the perfect choice for running a typical office application workload. Plus, the system supports up to 64GB of memory and has a contemporary motherboard that allows for easy expansion so your IT infrastructure can grow with your requirements.
Also, this PC comes with your choice of Microsoft Windows operating systems, or you can deselect an operating system when configuring this PC and install your own software if you prefer.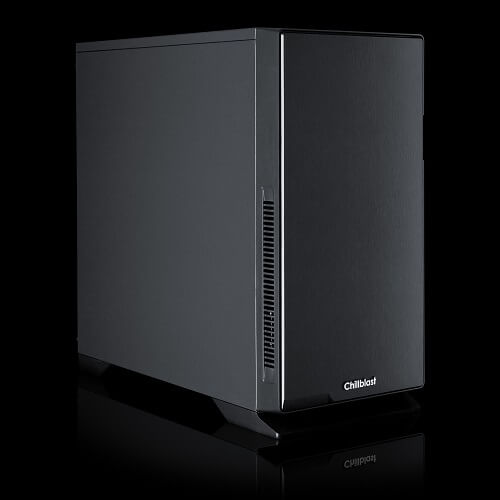 Conclusion
As you can see, there is a huge amount of choice in the PCs on offer today and there will always be certain systems that are designed to perform better at certain tasks. The task you face though is picking the one that is right for you, both in terms of the performance that it will offer, and if it reasonably fits into your budget.
Hopefully, this selection has helped in steering you in the right direction and has shown that not all PCs that are given the title of 'best' have to be the most top-of-the-line bank-breaking systems.