What are good specs for a gaming laptop?
Chillblast processes information about your visit using cookies to improve site performance, facilitate social media sharing and offer advertising tailored to your interests. By continuing to browse our site, you agree to the use of these cookies. You can adjust your preferences in

Cookie usage settings

.
13/05/2020
Gaming laptops are a fantastic way to enjoy your favourite games on the go and though they don't have the portability or battery life of their non-gaming cousins, they can do a whole lot more with their powerful internal hardware. However, gaming laptops equipped with the same powerful components as desktops are not overly common.
Good specs for a gaming laptop, therefore, are ones that are well balanced and match your needs and budget.
Size and portability come first
No, really. While it might seem strange to suggest that the physical size of your laptop is more important than the components, it's the most important consideration to make when buying a gaming laptop. The physical footprint of your gaming laptop dictates everything about it. From what kind of hardware you can realistically expect it to have, to how easy it is to physically carry and fit into mobile gaming situations, and not forgetting how long its battery lasts.
If you want an ultra portable gaming laptop that has a 13-inch screen, low weight, and long battery life, than you will be limited to lower end CPUs and GPUs, a lower resolution, and potentially less but more expensive storage. A Razer Blade Stealth would be a good bet at that physical size, offering a powerful 10th-generation Ice Lake CPU and an optional Nvidia GTX 1650 for some reasonable 1080p gaming prowess.
You can save yourself some money and battery life by avoiding the 4K version. That would not only tax the laptop's limited graphical capabilities far beyond what they're capable of in-games, but drain your battery life significantly compared to the 1080p version. It's also completely redundant at that physical size, with no obvious visual improvement unless you were to sit mere inches from the screen.
15-inch models open up more physical space for a larger screen that can operate at a higher resolution with some tangible benefit. There's also more physical space inside to add more powerful components for greater performance. You do sacrifice some portability at that size, though it remains a relatively compact size for a gaming laptop.
The 17-inch laptops tend to offer the greatest performance, but at the biggest hit to portability. Size and weight contribute to making it difficult to play games while on trains and planes at such a size, and if you're using that size to cram in high-end components, then battery life will also be negligible.
Consider 17-inch laptops – especially those with powerful internal components – as a PC that is easier to take with you to new gaming locations. They make for a good LAN machine, or something that lets you bring your computer with you without needing an extra keyboard and monitor. They're not really for gaming on the go.
CPUs are important
Most gaming laptops work best when targeting 1080p resolution. It's not only a great fit for the smaller screen sizes of all laptops, but means that you can target higher frame rates with your graphical hardware.
At 1080p, however, your CPU is much more impactful on gaming performance (especially once you get over 100 FPS.) Both AMD and Intel offer exciting options for laptop gamers, but here at Chillblast, we're particularly fond of the 10th-generation, Core i7-10750H Comet Lake processor. It's brand new, having launched in the second quarter of 2020, and offers stupendous performance at its price point.
It offers six cores and 12 threads, with a respectable base clock of 2.6GHz. But it's the boost clock that's really special. When leveraging its Turbo Boost technology, it can hit 5.0GHz. That was a frequency that just a few months ago was only possible on high-end desktop processors and means that this laptop has amazing gaming performance, especially at 1080p.
That's why we packed it inside the Chillblast Defiant 15-inch gaming laptop, pairing it up with a very respectable Nvidia GTX 1660 Ti and 16GB of high-speed DDR4 memory. Together, they're capable of pushing most Esports games to the 120Hz limit of its gaming display, and can easily play AAA games at 60FPS if you tweak the detail settings a little.
If you don't need such high-performance, the Core i5 10400H is also a great gaming processor. It has four cores and eight threads and the ability to turbo boost to 4.6GHz. There's also 10th-generation Ice Lake CPUs worth considering, especially if you only want to play independent games. Their onboard graphics is based on 11th-generation technology and is capable of comfortable frame rates in independent and older Esports games.
Hotly competitive with Intel CPUs are AMD's own Ryzen 4000 CPUs with Vega onboard graphics. They are in a limited number at the time of writing, but growing, and certain chips like the Ryzen 4900H, 4800H, and 4600H make for very respectable gaming chips. Especially when paired with dedicated graphics.
Graphics are still king
As much as the CPU and other components are important, good specs for a gaming laptop always include a decent graphics chip. It doesn't have to be top-tier, especially if you're opting for a more compact and portable laptop. Even in larger laptops though, like our 17-inch Defiant gaming notebook, an Nvidia GTX 1650 Ti is a great place to start. This chip offers high-speed 1080p gaming power in a compact package. That makes for a cooler laptop and in turn, one that runs quieter.
If you want higher frame rates or more detail in your games though, there's plenty to consider instead. You can upgrade any Chillblast laptop to include an Nvidia RTX 2060. This is a much more powerful graphics core that will easily be able to display high frame rates in Esports games or run AAA games at much higher detail settings.
For more extreme gaming laptops, there are options for slightly cut back RTX graphics cards like the 2070, 2070 Super, 2080, and 2080 Super, using Nvidia's Max-Q design. These have lower clock speeds, resulting in much lower heat output and power requirements. But with clever load balancing between the CPU and GPU, some gaming laptops can achieve serious power without putting out too much heat or draining the battery in just a few hours.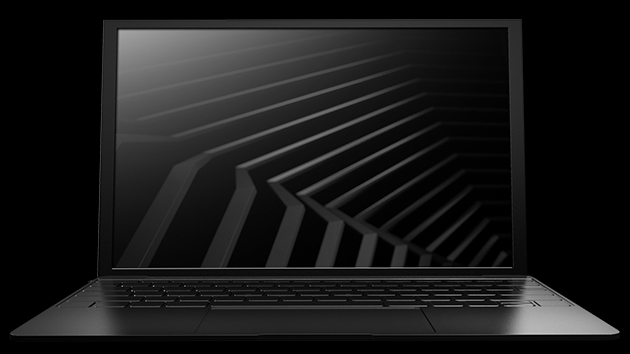 There are also full-fat versions of these GPUs in some laptops, and they offer a near-desktop gaming experience in terms of their performance. But they do get hot and that means a loud and hefty laptop, usually with weakened battery life. It might be worth the sacrifice for high-end gaming, but you won't be playing on your lap on the train with one of those.
So, what are good specs for a gaming laptop? One with a screen and size that suits you, and has a decent CPU and GPU for the games you want to play both right now and in the near future. A decent SSD is a must too. PCIexpress options can save on weight and size.
But just before you put down your money on a new gaming laptop. Have you considered a desktop instead?
A desktop can do more, for less
Chillblast makes some fantastic gaming laptops, but we also produce amazing custom gaming desktops too. By virtue of being bigger than your average gaming laptop, they allow for more powerful hardware and better cooling, and for quiet operation even with the most capable of components inside.
We can even overclock them for you too, unlocking extra performance for nothing extra, all covered by our five year warranty.
Sure, a laptop is more portable, but a desktop can be so much more. Give our system builders a call and we'll walk you through what a gaming desktop (or laptop) can offer.
More resources:
If you still don't own a dedicated gaming laptop but crave the thrill of playing video games, don't fear! Check out this blog that examines a range of popular games and their performance on lower-end systems. It might even surpise you what your current laptop can actually do...
If you are undecided on whether to get a gaming laptop or gaming PC, check out this blog that details the pros and cons of each option!