Short Term Lease VR Headsets from Chillblast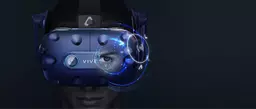 Chillblast has now added virtual reality headsets to its significant fleet of IT lease equipment. You can now lease your choice of Oculus Rift S, HTC Vive, HTC Vive Pro or Windows Mixed Reality headsets from us from as little as £13 per unit, per day. Minimum lease periods of three days apply for VR headsets. These are the perfect accompaniment to our extremely powerful fleet of gaming systems that have the latest 9th generation Core i7 processors and NVIDIA GeForce RTX 2080 series graphics cards. Combine the power of a Chillblast gaming system and a virtual reality headset to unlock totally new worlds and ground breaking experiences for your event, product launch or longer term project.

Which headset is right for me?
Each VR headset has content available for it that is written specifically for each platform, so please research the experiences you want to showcase and find out what HMD (Head Mounted Display) supports the game or environment you want to show off. Oculus Rift experiences for example, cannot be used to display content that has been designed to run on the HTC Vive, and Microsoft Windows Mixed Reality Headset content cannot be used to show off content that has been created for the Rift.

What about if my content supports multiple headsets?
If you are in the enviable position that your content has separate versions for each of the platforms, or you are developing content from scratch then you should play to the strengths of each of the products. There is no "best" headset on the market today, only the best one for each application example. To try and aid your choice we have created a Pros and Cons table below.