Wo Long: Fallen Dynasty is the latest Souls-like game to hit digital stores, and it gives gamers what they know and love while revolutionising it with new gameplay elements. Most importantly for our discussion, though, it takes the classic formula which isn't known for its visual beauty and adds a little Team Ninja flair.
Wo Long is a beautiful game, with support for some of the latest and greatest gaming features.
If that leaves your PC quaking in its dust filters, though, never fear, as Wo Long: Fallen Dynasty is not the most demanding of games. It's not a lightweight game, by any means, and you will need a recent-generation graphics card to make it look its best, but almost anyone can get this game up and running.
With that in mind, let's look at the system requirements for Wo Long: Fallen Dynasty, and see just what you might need to make it look and play well.
Minimum System Requirements for Wo Long: Fallen Dynasty
CPU: Intel Core i5-8400 or AMD Ryzen 3400G
RAM: 8 GB
Graphics: Nvidia GTX 1650 or AMD RX 570
DirectX Version: DirectX 12
Storage: 60GB
Sound card: 16 bit stereo, 48kHz WAVE file can be played
Operating System: Windows 10 or Windows 11 64-bit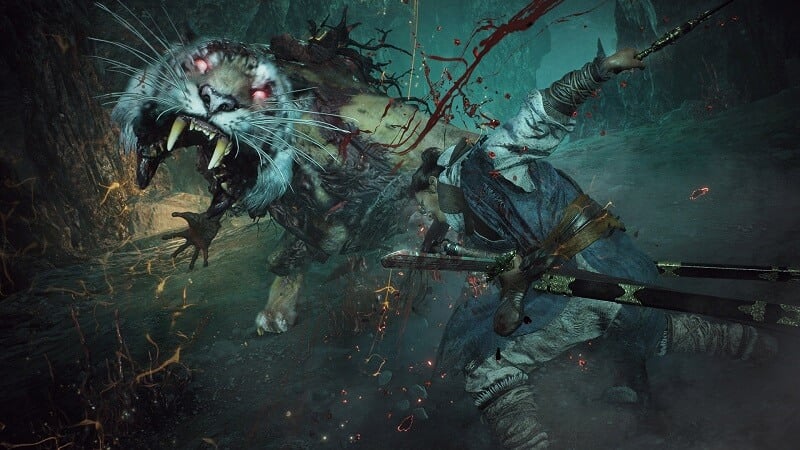 Image source:
Steam
Wo Long's minimum specifications aren't the most demanding we've ever seen. The CPU options, while still perfectly adequate for today's gaming, haven't been considered modern in many years. And the graphics cards were modest even when they were released several years ago.
Any gaming PC from the past 3-5 years shouldn't have much trouble hitting these specifications.
If you and your system fall into that category, you can look forward to playing at a steady 30 FPS, with the "Best Performance" graphical preset, and 720p resolution. It won't be the prettiest gaming experience you've ever had, and it won't let Wo Long really look its best, but it will be entirely playable and you'll get to play your way through its challenging combat system on your way to ultimate victory.
Still, you'll miss out on a smoother frame rate, and some of the prettier graphical effects – not to mention the additional detail from a higher resolution. For that, we'll need something a little more capable, and some of the latest, modern, but affordable hardware, would be perfect for the job.
Meeting The Minimum With A Modern PC
Matching the minimum system requirements for Wo Long isn't a steep challenge, but if you don't have a gaming PC at all, or your system just doesn't quite make the grade, you'll need to build something new. You can't buy any of the recommended components new any more, and the second-hand options are overpriced for what they offer. There's also no guarantee or warranty to protect you if those parts go bad in due course.
However, if you buy new instead, you'll have a whole range of options that include some very affordable, cutting-edge hardware.
Take the Intel Core i3-12100F. It has four cores, but supports up to eight simultaneous threads, as well as hitting 4.3GHz on its boost clock. That's more than enough to run Wo Long: Fallen Dynasty at above minimum settings, with plenty of additional power for higher frame rates. You could opt for the slightly newer, slightly more powerful Core i3-13100F, but there's not much in it and that chip costs around 10% more on average.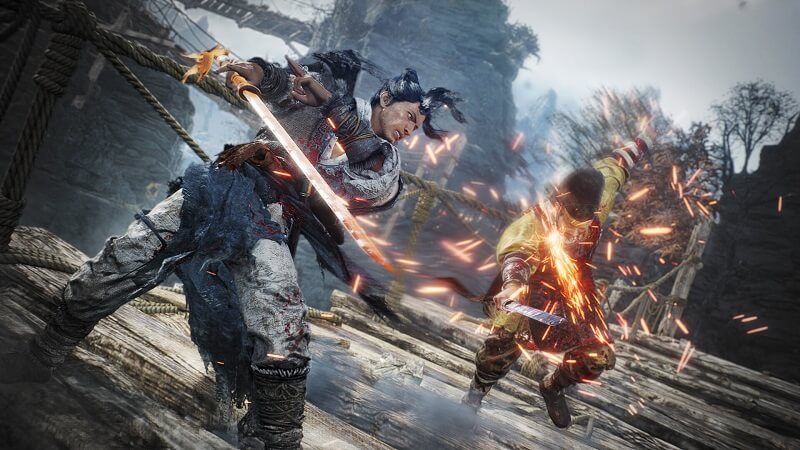 Image source: Steam
If you're an AMD fan, the Ryzen 5500 is still a viable option, but the Ryzen 7000 generation is too expensive for what we're trying to build.
Whatever CPU you get, pair it with 8GB or 16GB of DDR4 memory, depending on your budget. 16GB won't give you more in-game performance directly, at least at this level, but it will make sure you can run background tasks while gaming without any slowdown.
For graphics, the GTX 1650 is still available, but it's a very old card at this point. You're better off buying an AMD Radeon RX 6500, or if you can stretch your budget to it, the RX 6600. It's quite a bit more expensive, but its performance is leaps and bounds ahead of the 6500.
What PC Do We Recommend?
Equipped to handle modern PC games, the Fusion Reaver is the ideal starter PC package to get Wo Long: Fallen Dynasty up and running.
Albeit using the older GTX 1650 graphics card mentioned above, it'll still provide ample power. Whilst the suggested Intel Core i3-12100F CPU capably handles the game's many layers alongside photo and video editing plus any background tasks.
It's a PC that is ideal for enjoying both the most popular mainstream PC titles like Minecraft, League of Legends, DOTA2, Hearthstone and CS:GO, but is also capable of running more demanding games like Wo Long: Fallen Dynasty at full HD resolution.
All of this is backed up by a superb WiFi-enabled Gigabyte motherboard, 16GB of ultra-fast DDR4 memory and a stylish M-ATX case, complete with a tempered glass side panel so you can see all the goodness inside.
It's also been rated 5/5 stars by PC PRO Magazine and branded as 'PC PRO Recommended'.
"This PC is a hot contender if your budget is limited"

Tim Danton, PC PRO issue 332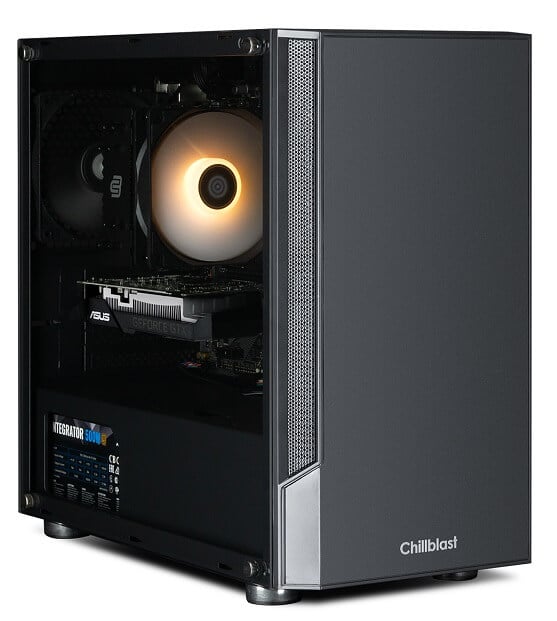 Recommended System Requirements for Wo Long: Fallen Dynasty
CPU: Intel Core i5-8700 or AMD Ryzen 3600XT
RAM: 16 GB
Graphics: Nvidia RTX 2060 6GB or AMD RX 5700 XT
DirectX Version: DirectX 12
Storage: 60GB
Sound card: 16 bit stereo, 48kHz WAVE file can be played
Operating System: Windows 10 or Windows 11 64-bit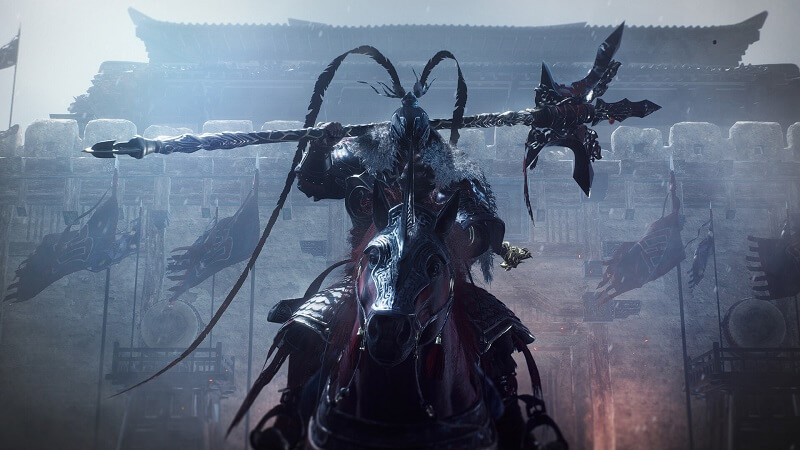 Image source: Steam
As much as it's great that developers make their games playable on older and modest gaming hardware, you aren't going to get the best gaming experience playing at the minimum settings. To improve upon that, though, you need more powerful components, which is why the recommended system requirements for Wo Long are a lot stricter.
The processors both have six cores and 12 threads, now, and much higher clock speeds. They still aren't ultra-modern, though, so we needn't fear our CPU holding back our GPU at least. That lets us focus more of our budget on a graphics card – and you should, because the GPUs for merely the recommended specifications are no slouches.
The Nvidia RTX 2060 is one of the most popular graphics cards out there at the time of writing, despite nearing its fifth birthday. While the RX 5700 XT is a notably more powerful card, it suggests some weighting in Nvidia's favour when it comes to optimization.
That aside, though, these cards were powerful when they launched and remain capable today. Although it's telling that they'll only get you 60 frames per second at 1080p with settings preset to "Standard."
The uplift from 8GB to 16GB of RAM is one that will gatekeep some older systems – particularly older gaming laptops – but memory is one of the most accessible components to upgrade. It's also very affordable, with 16GB kits of DDR4 at some of the lowest prices in their history at the time of writing.
Meeting The Recommended Specs With A Modern PC
The Recommended hardware for Wo Long: Fallen Dynasty is still attainable second-hand, but these kinds of graphics cards are a red flag when it comes to used components.
These cards were launched during the peak of graphics card pricing problems, and that only became more apparent in the years that followed. Any cards you do find that match these specs have a good chance of having been used in cryptocurrency mining, which can severely dampen their performance and limit their lifespan.
Unless your PC only needs a minor upgrade to hit the recommended system requirements, you are much better off buying something new.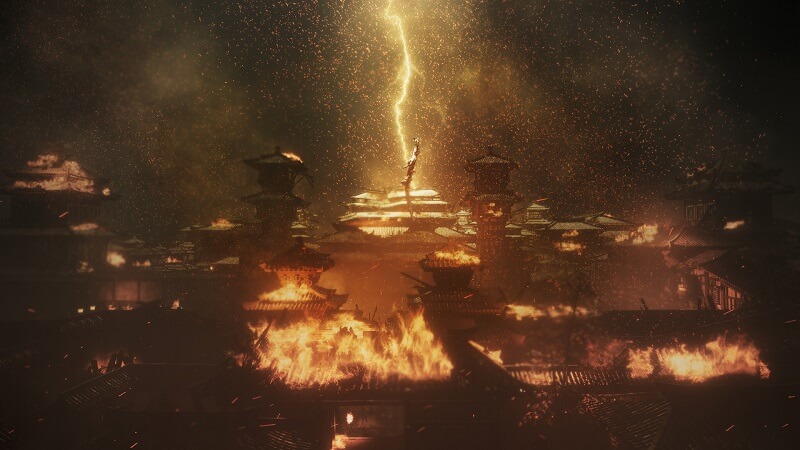 Image source: Steam
To that end, we'd recommend the AMD Ryzen 5 7600X, or Intel Core i5-13400. They have six and 10 cores a piece, giving them excellent multi-threaded performance, as well as clear upgrade paths to more powerful processors in the future. You can get away with DDR4 memory with the Intel CPU if you want to save some money, though both will perform at their best with DDR5.
For graphics, we'd recommend the AMD RX 6600 XT, or Nvidia RTX 3060. The AMD card is faster and more affordable, though it won't be able to leverage deep learning super sampling (DLSS) like the Nvidia card can when that feature is added in a future update. There's no ray tracing support in Wo Long, but the RTX 3060 is better at it in games where it is.
If you want to stretch your budget a bit further for higher frame rates or detail settings, then the AMD RX 6750 XT is a great card to opt for instead. The RTX 3060 Ti is a great alternative, but it's notably slower and still more expensive, making it harder to recommend.
What PC Do We Recommend?
As a well-balanced all-rounder, our Fusion Sorceror is a great option to hit the recommended specs for Wo Long: Fallen Dynasty.
It's built around AMD's 8-core, 16-threaded Ryzen 7 5700G processor and 16GB of ultra-fast DDR4 memory, while graphics duties are handled by NVIDIA's GeForce RTX 3060 graphics card – a potent combination for those looking for a PC with great performance today and upgradeability for the future.
A quality motherboard from Gigabyte provides plenty of USB 3.2 ports, and a 500GB M.2 Solid State Drive reduces Windows and other applications' load times, alongside a 1TB HDD with the capacity to store all your games. All of this is wrapped up in the stylish Kolink Observatory Lite Mesh Case giving this gaming PC a cool and understated look.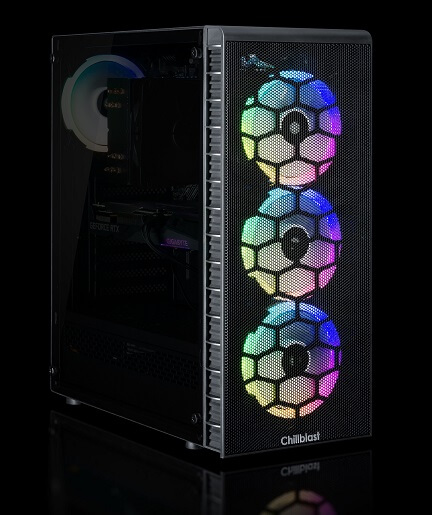 Recommended Specs For Wo Long: Fallen Dynasty at 1440p
Team Ninja doesn't have recommended system requirements for higher resolutions or detail settings, but that doesn't stop us from speculating. In fact, we can draw on Team Ninja's unofficial test results to help us out a little here.
Beneath the official specs table is a short section on other resolutions and detail settings. We don't have 1440p data, unfortunately, but Team Ninja did tell us that to play the game at 1080p at 120 FPS, you needed an Nvidia RTX 3090. That's a tall order as even a generation old, that top-tier GPU is still very expensive.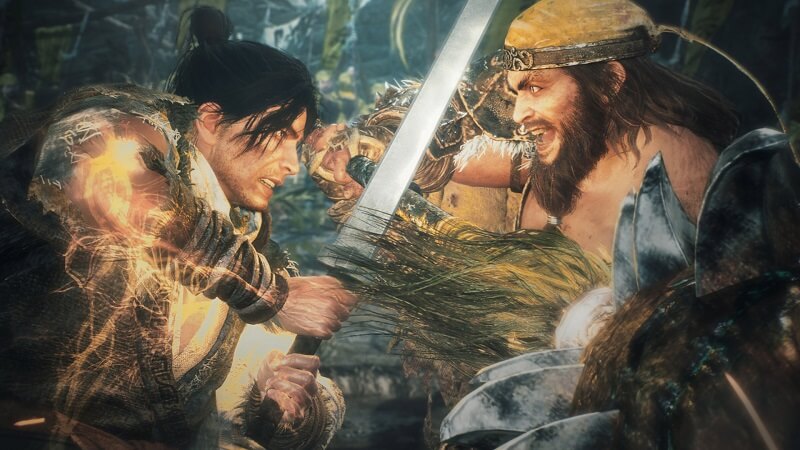 Image source: Steam
It's arguably not the best choice at that sort of price, either, as in the absence of ray tracing, the AMD RX 6950 XT is faster, and much more affordable. The RX 6900 XT is harder to find, but is often much cheaper again and only slightly slower than either, so keep an eye out for that too.
Combine either of those cards with a capable modern processor like the Intel Core i5-13600K, or AMD Ryzen 7800X3D (the 5800X3D is a great alternative, but its upgrade path is non-existent), and 32GB of high-speed memory. You'll have a fantastic gaming PC for playing Wo Long at 1440p, or even at 4K at lower settings.
Although the game doesn't specify it, you might as well upgrade to a fast NVMe SSD as well, to help minimise load times and maintain a snappy system if you have to tab out for a second.
What PC Do We Recommend?
If you have the budget and want a gaming PC that will let you enjoy Wo Long: Fallen Dynasty at higher resolutions like 1440p whilst maintaining high frame rates, this is what Chillblast recommends: the Chillblast Quasar Gaming PC.
It houses a brand new 13th-generation Intel i5 CPU combined with the excellent Nvidia RTX 4070 Ti GPU, which is a slight step up from the 3090 suggested above. This card is perfect for 1440p gaming and even performs well at 4K, trading a few frames per second for enhanced graphical fidelity.
Alongside these components, the Quasar also houses a massive 1TB M.2 NVMe SSD, giving you ample room to download the game and enjoy lightning-fast load speeds.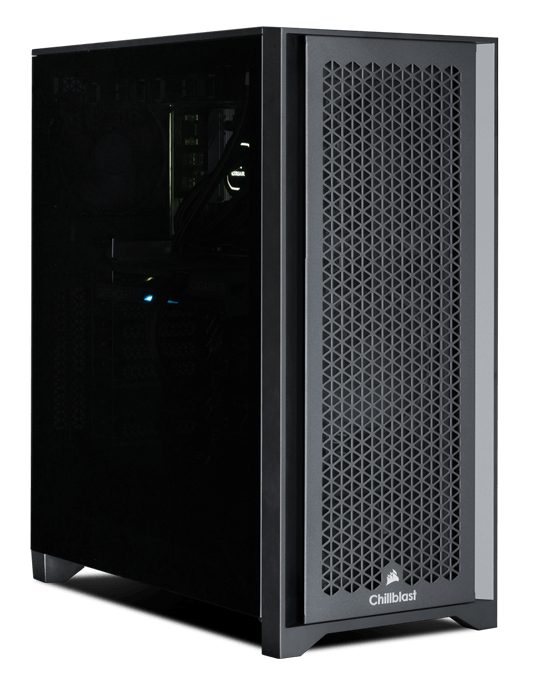 Recommended Specs for Wo Long: Fallen Dynasty at 4K
With some of the best graphics cards in the world necessary for mere 1440p play, what on earth would you need to get this game running at high detail settings at 4K resolution? Although there aren't any official system requirements to play Wo Long: Fallen Dynasty at 4K, we do have a little guidance from Team Ninja and a plethora of review data to look over.
Team Ninja claimed that in internal testing it had gotten the game running at 4K with standard settings at a smooth 60 FPS, with an Nvidia RTX 3080. That's great, but if we're playing a game at 4K resolution, we're going to want all the visual settings turned up too, otherwise, there's an argument to be made for playing at 1440p instead.
For a 4K, ultra experience with Wo Long: Fallen Dynasty, you'll need one of the latest generations of graphics cards, like the AMD RX 7900 XT or XTX. These high-powered RDNA3 GPUs have all the performance you need to play Wo Long at its prettiest and they're more affordable than the Nvidia alternatives.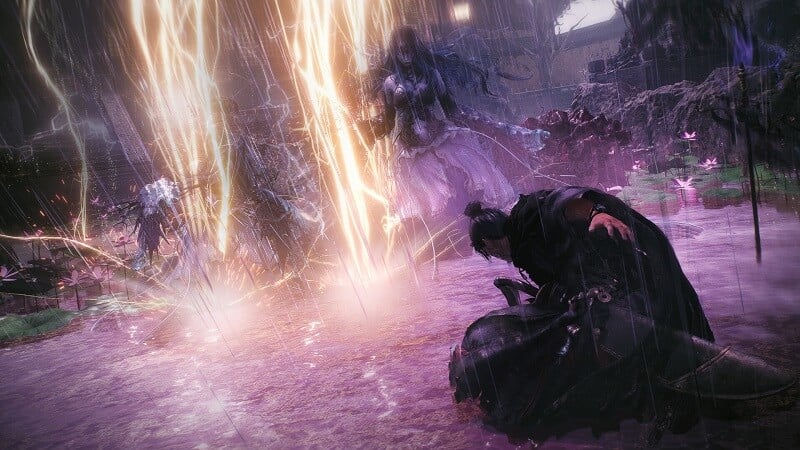 Image source: Steam
That said, you'll lack DLSS when that becomes available, so if you want an Nvidia GPU for this game, the RTX 4080 is a great fit, delivering more than enough to high very high frame rates at 4K. The RTX 4090 is a lot more powerful, but it's overkill for a game like this.
For the CPU, the new Ryzen X3D processors are absolute killers for all sorts of games. The 7800X3D is still a great pick, but the Ryzen 7900X3D and 7950X3D are a little faster if you need more. Intel's 13700K and 13900K offer stiff competition but require much more powerful cooling due to their higher power draw.
What PC Do We Recommend?
Our Chillblast Synapse is a stunning gaming PC using the very latest components available to deliver a perfectly balanced Wo Long: Fallen Dynasty experience at 4K resolution.
At the heart of the Synapse beats a powerful 5GHz twelve-cored Intel Core i7-12700K coupled with 16GB of RAM, making the system ideal for video and photo-editing workloads. Graphics are provided by the exceptionally powerful NVIDIA GeForce RTX 4080 Graphics Card – a 16GB monster that was designed to enable premium gaming experiences even on multi-monitor and VR headsets.
The Asus TUF Z690-PLUS Wifi motherboard comes with native Wi-Fi 6, USB 3.2 and NVME, so you can be sure you are as future-proof as possible. Built-in 2.5 Gigabit ethernet means you can make the best of the fastest of broadband connections, and enjoy the delights of catch-up TV and Youtube with no stutter.
Plus, all of your triple-A games will load up at lightning speeds thanks to Samsung's 980 PRO M.2 solid state drive – a storage device 12x faster than a conventional 2.5" Solid State Drive. Power is provided by an excellent 80 PLUS Gold certified PSU, and it is all housed in a Phanteks G500A DRGB case complete with a tempered glass side panel.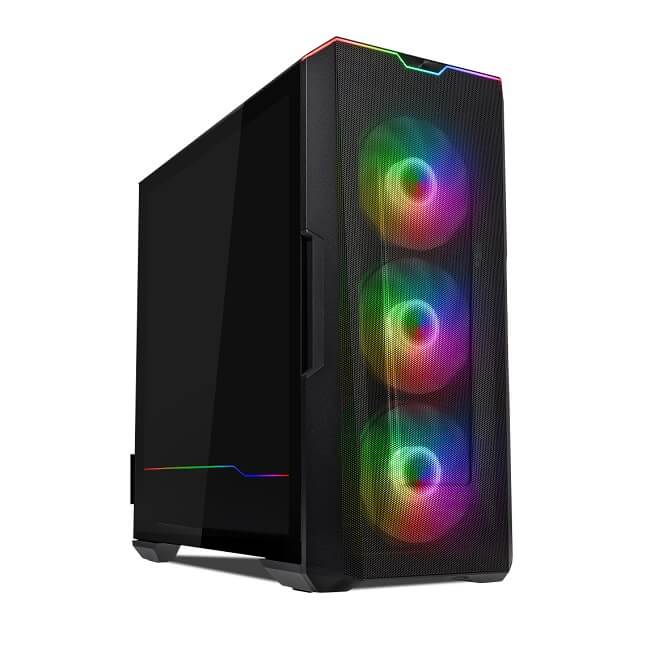 Conclusion
Wo Long: Fallen Dynasty is a great-looking game, whether you're playing on the highest settings or the lowest ones, and it's getting better all the time. The game received some criticism early on for needing optimization, and that's started to trickle in with recent patches, so expect performance and features to improve over time.
It'll take a big leap when DLSS is made available, that's for sure.
In the meantime though, you can make it look fantastic with mid-range hardware, or make it really sing at 4K 120FPS if you have powerful enough components to do it.
If you need any more help putting together a prebuilt or custom gaming PC for Wo Long: Fallen Dynasty, get in touch with Chillblast and one of our expert system builders will help you build the perfect PC for your new favourite game.