Networked attached storage (NAS) has different demands than the average gaming PC. Where for gamers speed is the most important factor, NAS devices have a greater focus on capacity and reliability. Chillblast recommends Seagate drives for a number of different solutions, but when it comes to NAS devices, the Seagate IronWolf range is at the top of our list.
Not only are the drives designed for high-performance, but they also offer incredible stability and longevity, with the ability to read and write data for years without degradation. A long warranty such as this can offer great peace of mind for those building expansive, long-term storage solutions.
What is an IronWolf Drive?
Seagate makes a variety of high-speed hard drives (HDD) and solid state drives (SSD) with all sorts of users in mind.
For gaming, its FireCuda range are some of the best high-performance drives available, offering fast load times and boot times. For servers and cloud platforms, its Exos and Nytro drives are some of the most well-reviewed in the world, coming in exceedingly high-capacities and with industry-leading features for longevity and performance.
Some of those features and technologies trickle down to home and small business solutions, too. That's where the IronWolf series comes in.
Designed with network attached storage (NAS) in mind, they come in two flavours, IronWolf, and IronWolf Pro, and offer a range of capacities with excellent features and performance, no matter what size of drive you opt for.
Available in Chillblast's personalized NAS enclosures and systems, IronWolf drives are an excellent way to expand your network storage whilst guaranteeing a long life for the system, with easy and high-speed access to your data.

Why Does Chillblast Recommend IronWolf Drives?
Seagate has been making storage devices for four decades and has a strong pedigree for quality in all of its hard drive and SSD solutions. Whether you're opting for a FireCuda device in a gaming machine, or indeed, IronWolf hard drives for longer-term storage, you can be confident in the quality of the product.
It's a brand that regularly tops cloud storage firm Backblaze's quarterly hard drive report, with one of the lowest failure rates across a number of its server hard drives.
Component retailers and review publications regularly rank IronWolf drives as the best choice for NAS configurations, too, whether you're looking for a modest single drive array or something grander with multiple drives and expansive storage.
Check out Windows Central's ranking and review here: https://www.windowscentral.com/best-hard-drives-nas
Give Tech Radar's ranking and review a look here: https://www.techradar.com/uk/best/best-nas-hard-drives
What Makes Seagate IronWolf and IronWolf Pro Drives So Good?
Seagate's IronWolf and IronWolf Pro drives are designed with long term storage and reliability in mind.
That means that they not only incorporate the advances in hard drive speed that have propelled the medium in recent years, but also enjoy a number of build quality enhancements. All of which makes them more robust and able to operate flawlessly, 24 hours a day, seven days a week, for many years to come.
Available in capacities from 1TB all the way up to 18TB, IronWolf drives enjoy a variety of features that make them perfectly suited to a high-volume NAS setting. IronWolf and IronWolf Pro drives are all RAID optimized at the firmware level, with Seagate's AgileArray technology ensuring that the caching algorithms are designed specifically to operate where data is spread across multiple drives.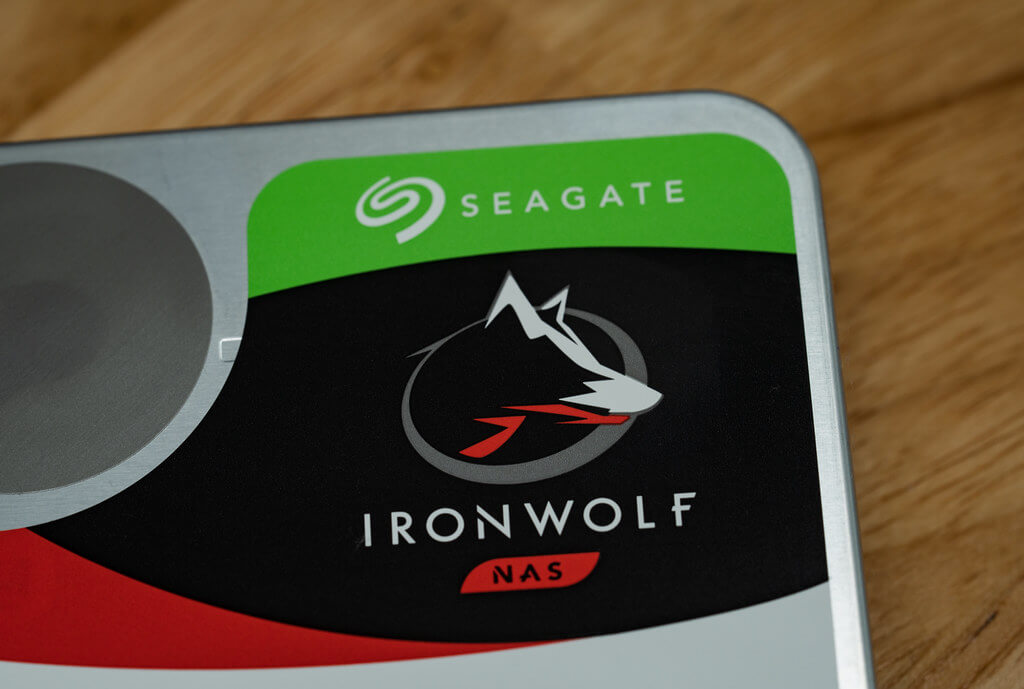 Vibration Control
All IronWolf HDDs also enjoy the benefit of AcuTrac vibration control systems which make sure that the drives are minimally disrupted by the vibrations that can occur inside a NAS chassis with multiple drives and cooling fans in close proximity to one another. It does this by a combination of two actuators which allow the servo system to react to any vibrations that could interrupt its function.
IronWolf drives of even-numbered capacities above 4TB, and all IronWolf Pro HDDs, also leverage dual-plane balancing and rotational vibration sensors, making sure that all vibrations are detected and reacted to before they can disrupt the drive's operation.
Ultimately, this helps maintain the long life of the drives and reduces the chance of read and write errors when accessing the disk.
AgileArray Technology
The overarching AgileArray technology also affects performance. Unlike mainstream hard drives designed with single-user desktop use in mind, IronWolf and IronWolf Pro drives are designed to handle not only heavy use, but also multi-user environments.
It supports the ATA-8 streaming command to enhance large sequential block transfer of large video files, and up to 64 of them simultaneously, where mainstream drives may only be able to handle a handful at a time before slowing.
AgileArray also makes sure that IronWolf drives are always ready for use, by balancing power saving with time-to-access to make sure that the drive doesn't power down to save energy just when you're expected to demand data from it.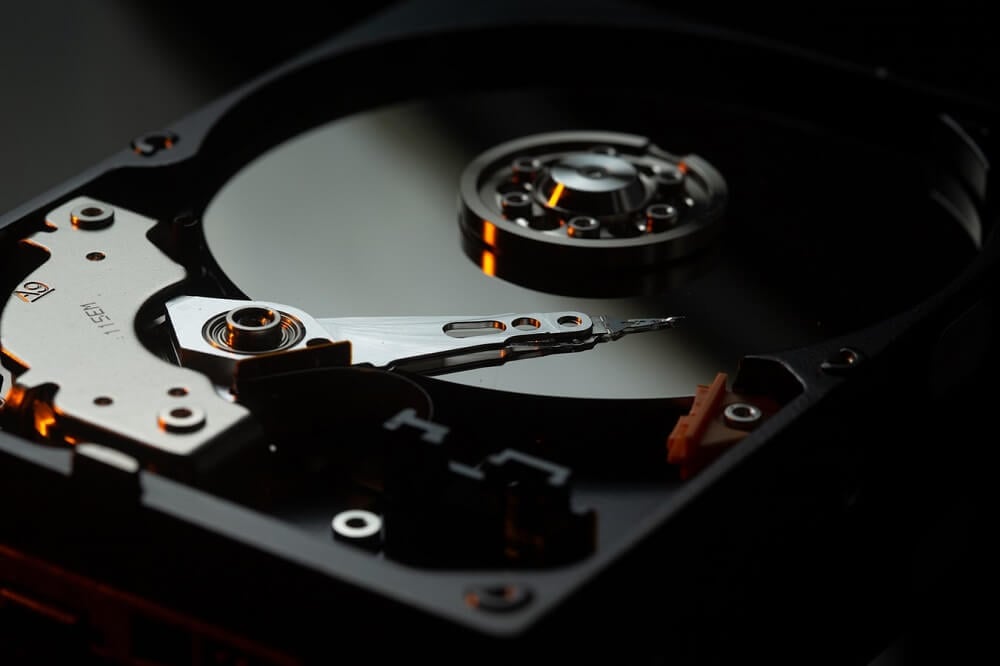 Long-Lasting
Unlike desktop and laptop hard drives, NAS drives are designed as a more permanent installation. Alongside being used regularly, they are used as backup and remote storage solutions which need to be not only reliable but long-lasting.
As Backblaze's report shows, Seagate drives typically enjoy lengthy operating lives across the board, though IronWolf and IronWolf Pro drives are particularly designed to stand the test of time.
All IronWolf drives are rated for multi-user optimization at up to 180TB a year, with IronWolf Pro drives rated for up to 300TB a year. That guarantees that a large user pool can write and read data to and from the drives without concern for their workload capacity.
(Note: This isn't the same as the TBW rating which is important when rating SSD reliability, but a good suggestion for the kind of workload the drive can handle per year throughout its warranty period.)
IronWolf drives all come with three years warranty as standard, while the IronWolf Pro enjoys an extended five-year warranty – the same given with every Chillblast PC and NAS device. All capacities of either drive also enjoy three years of access to Seagate's own data recovery rescue service, which can help recover data in the case of unexpected loss.
What's the Difference Between Seagate IronWolf and IronWolf Pro Drives?
The IronWolf and IronWolf Pro NAS drives have the same underlying feature set, but there are some distinct differences between them, beginning with their target use and audience.
The IronWolf range is designed with home and small businesses in mind, where the IronWolf Pro is more targeted to small and medium-term businesses, as well as creative professionals.
IronWolf Pro drives are available in greater capacities too, starting at 4TB and maxing out at 18TB, where the IronWolf drives start at just 1TB, with the largest capacity being 12TB. IronWolf Pro drives also support a greater number of simultaneous drive bays (24 vs eight for the IronWolf drives), and benefit from the greater resiliency for heavy data rates and longer-term use.
The additional warranty of the Pro drives helps too – especially since it matches Chillblast's own five year hardware warranty.
Benchmark Tests
To go beyond the feature and specification lists for these drives, however, Chillblast conducted an in-depth review of the popular 4TB models for both the IronWolf and IronWolf Pro hard drives, putting them through their paces in both performance and reliability tests.
4TB IronWolf Vs. 4TB IronWolf Pro
| | | |
| --- | --- | --- |
| | 4TB IronWolf | 4TB IronWolf Pro |
| Spindle Speed | 5,900rpm | 7,000rpm |
| Max Sustained Transfer Rate OD | 180MB/s | 220MB/s |
| Cache | 64MB | 128MB |
| Mean Time Between Failures | 1,000,000 Hours | 1,200,000 Hours |
| Limited Warranty | 3 Years | 5 Years |
| Drive Bays Supported | Up to 8 | Up to 24 |
Of particular note are the performance results. They show drives that operate at significantly faster rates than hard drives of just a few years ago. By the specifications, the Seagate IronWolf Pro outperforms its non-Pro counterpart by 40MBps in sustained transfer rates.
As the faster of the two drives, we also pitted the IronWolf Pro against the popular mainstream alternative, the Seagate BarraCuda 4TB, and an option from another company, the Western Digital Gold 4TB hard drive.
IronWolf Pro Vs. BarraCuda Vs. WD Gold
| | | | | | | | | |
| --- | --- | --- | --- | --- | --- | --- | --- | --- |
| | SEQ1M Q8T1 | | SEQ1M Q1T1 | | RND4K Q32T16 | | RND4K Q1T1 | |
| (Test Results in MB/s) | Read | Write | Read | Write | Read | Write | Read | Write |
| Seagate IronWolf Pro 4TB | 226 | 223 | 225 | 224 | 3 | 3.1 | 0.8 | 3.4 |
| Seagate BarraCuda 4TB | 195 | 188 | 196 | 192 | 1.8 | 1.6 | 0.6 | 1.5 |
| WD Gold 4TB | 214 | 164 | 214 | 156 | 2.8 | 1.9 | 2 | 2.3 |
Once again, the IronWolf Pro came out on top. In our CrystalDiskMark testing, we recorded sustained read and write speeds for the IronWolf Pro at 226 MBps and 223MBps, respectively. Its read and write results with a Queue of one thread were very similar to, hitting 225MBps and 224MBps.
In comparison, the Seagate BarraCuda managed just 195 MBps and 188 MBps, and 196 MBps and 192 MBps, respectively. The WD Gold was faster, with 214 MBps sustained read, but fell down dramatically in sustained write, managing just 164 MBps. Its read and write results with a Queue of one thread were similar again, managing 214 MBps and 156 MBps for read/write, respectively.
As is expected, random read and write performance results were much worse for all drives, as the table shows, but the IronWolf Pro still came out on top.
That makes the Seagate IronWolf Pro the far faster and more uniformly performing drive of the three.
Performance As Well As Reliability
While you don't necessarily buy an IronWolf Pro for its performance, it's reassuring to see that you don't have to sacrifice performance to gain the reliability and robust day to day operation of the IronWolf Pro drives.
Larger IronWolf and IronWolf Pro drives also offer greater cache capacities too, which can improve performance in certain data loads. If you want to maximize storage and capacity, those drives may be your best bet, although smaller capacities, such as the 4TB models Chillblast looked at in our review, are more than capable of handling your data at high-speed.
What Seagate IronWolf Drives Do We Recommend?
In short, almost all of them.
Seagate IronWolf Pro drives are available in capacities from 2TB up to 18TB and Chillblast supports most of the steps along the way. We don't offer the largest capacities in our standard NAS configurations as the enclosure's maximum capacity is 40TB, so we've limited the configurator to 4 x 10TB drives. If you want to maximize your storage space or have different capacities you'd like to use, simply speak to a Chillblast system building expert and they'll be able to source the drives you need to build your ideal NAS solution.
In the Chillblast 4-bay NAS drive, you can fit up to four high-end Seagate IronWolf Pro drives inside the Synology DiskStation DS418play chassis. The 2TB models come as standard, offering a 7,200 RPM platter speed, and a 128MB cache, helping to make full use of the SATA III 6Gbps interface for maximum performance.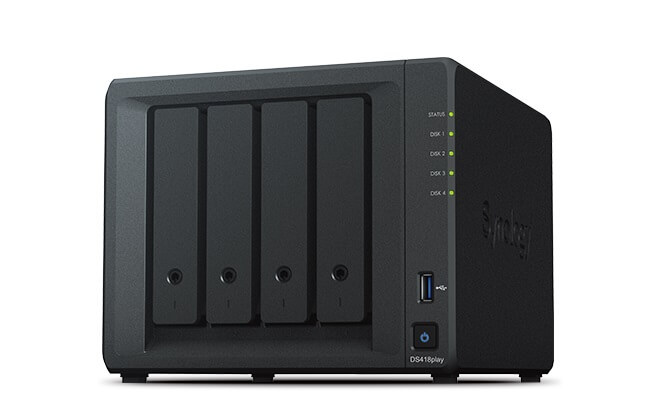 The 4TB drives are a little more expensive, but offer identical specifications, despite the greater storage density.
The 6TB IronWolf Pro solution not only offers extra capacity but doubles the cache size to 256MB, leading to greater drive performance across its expansive storage space.
The same configuration is present on the 8TB and 10TB models also, guaranteeing high-speed drive operation even as you push your NAS device up to a maximum of 40TB of storage space – enough for almost any conceivable home media or small-business storage solution.
All drives are backed by Seagate and Chillblast's own 5-year warranty, guaranteeing that in the highly unlikely event that you encounter any issues, the hardware will be replaced without question. You can also enjoy the added protection of Seagate's own Rescue Recovery Data Plan, which gives you two years of free access to Seagate's data recovery experts in the case of any kind of unexpected data loss.
Can You Use IronWolf Drives in Desktop PCs?
Absolutely and they're just as highly recommended. All Chillblast desktop PCs, whether you opt for a high-end gaming PC, or an office machine designed for writing emails and handling spreadsheets, come with the option of expansive hard drive storage.
While we would always recommend a high-speed SSD for your boot drive and game library, if you also need larger storage space for a media library or internal backup, Seagate drives are the top of our list of recommendations.
At lower capacities and budgets, Seagate BarraCuda drives are an excellent option. Available in 1TB, 2TB, 3TB, and 4TB capacities, they offer an affordable way to expand your storage at a decent performance level.
As we've seen with our review and expanded look at the IronWolf series though, you can improve performance, features, and longevity, by opting for an IronWolf drive, and especially an IronWolf Pro drive. That's why all Chillblast PCs also come with the option of any Seagate IronWolf Pro HDDs, starting at 2TB and running all the way up to 14TB in a single drive.
When combined with a high-speed SSD for snappy operation and load times, there's no better way to increase your system's storage space than with a Seagate IronWolf Pro.
Think 14TB isn't enough for your internal storage? If there's room in your chassis of choice, we'll endeavour to fit in a drive or two more for you. Then again, this could be the perfect time to consider a NAS.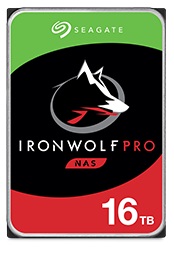 Which SSD Should You Pair With an IronWolf Pro?
As with hard drives, Seagate also offers a number of powerful SSD solutions too. For a boot drive, Chillblast recommends a high-speed M.2 storage solution, which is why we include a Seagate BarraCuda 510 M.2 SSD in the base configuration of every PC we sell. It comes in 250GB, 500GB, or 1TB capacities.
If you want more space, or even more speed, Seagate's FireCuda 510 and 520 are our top recommendation.
Available in capacities up to 2TB and fully supportive of PCIExpress Gen 4, these drives are some of the fastest in the world and offer a true next-generation performance that should go a long way to accelerating next-generation games, as developers look to take advantage of the SSDs found in the two major next-gen consoles.
For even more SSD storage space for expansive game libraries, you can also add an additional SSD to your PC build, with up to 2TB of Seagate Barracuda 2.5-inch SSD storage.
If you need more than that, you'll need to opt for Seagate's top competition in the SSD space: Samsung. Chillblast also offers Samsung's excellent 970 Evo, 980 Pro, 860 Evo, and 870 QVO SSDs as alternatives and they go up to 4TB in capacity.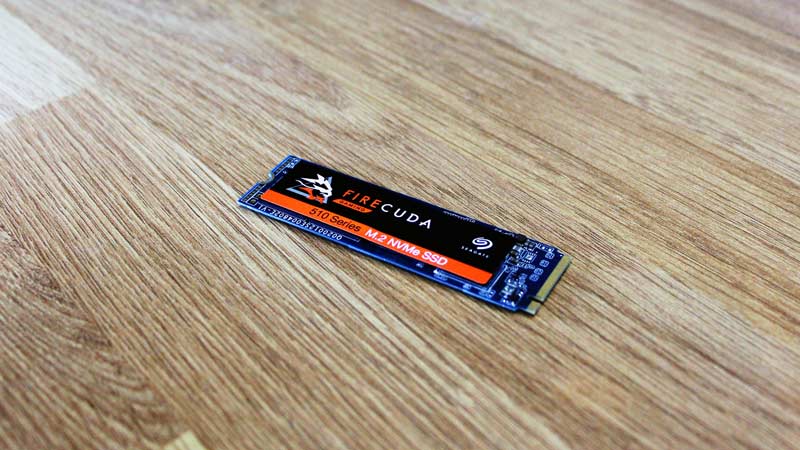 IronWolf and IronWolf Pro – The Best Drives for Expanded Network Storage
Chillblast has been building high-end gaming PCs, office work machines, and miniature media PCs for almost two decades, and in that time there have been many great hard drive manufacturers we've worked with.
As technology has improved, some have come and gone, while others have been stalwarts of the industry. Seagate is one such company and its IronWolf and IronWolf Pro hard drives represent the pinnacle of decades of storage technology development.
Today they offer the most comprehensive storage solution for your NAS or PC and Chillblast is proud to make them a part of every high-end, high-storage build we put together.