Dying Light 2 Stay Human is set to be one of the biggest launches of the year, bringing the high-paced action of the franchise's classic zombie slaying and parkour movement to a new generation of consoles and gaming PCs.
That does mean greater-than-ever demands on everyone's hardware, though, so even if your PC ran the original Dying Light just fine, then you might need to think about an upgrade to play the new game with settings and frame rates equally high.
That goes doubly so for Dying Light 2: Stay Human, which incorporates the most demanding modern-day visual feature available: ray tracing.
To even enable ray tracing you'll need a high-end GPU from one of the recent generations of graphics cards, and to play at high frame rates and resolution at the same time, you'll need something quite special indeed.
That's not to say that Dying Light 2 will be an elitist game, only playable by those with the most powerful of machines. The minimum and recommended specifications aren't too demanding and will see you enjoy a gorgeous 1080p gaming experience with smooth frame rates.
Whatever kind of settings you're targeting with Dying Light 2: Stay Human, however, Chillblast has a gaming PC that will fit your needs and budget.
Here are some of the best PCs for playing Dying Light 2.
Dying Light 2 Minimum Requirements
CPU: Intel Core i3-9100 or AMD Ryzen 3 2300X
Graphics: Nvidia GeForce GTX 1050 Ti or AMD Radeon RX 5600 4GB
RAM: 8GB
Storage: 60GB hard drive space
Operating System: Windows 7
The absolute bare minimum you need to run this game at 1080p with all settings on low and an average of 30 FPS isn't particularly demanding. But it's more than most modern games, showing that the bar is slowly rising with this new batch of games designed with new generation consoles in mind.
Most gaming PCs from the last five years will run this just fine and if your GPU is a heavier hitter, you'll be able to enjoy some extra visual effects or a smoother frame rate.
Do note, however, although the game is rated to run on Windows 7, you shouldn't be running that operating system in 2022. Not only are there newer and better options available, but Microsoft has long since stopped providing the latest security updates for Windows 7, making it an insecure platform to game on.
Entry-Level Chillblast Option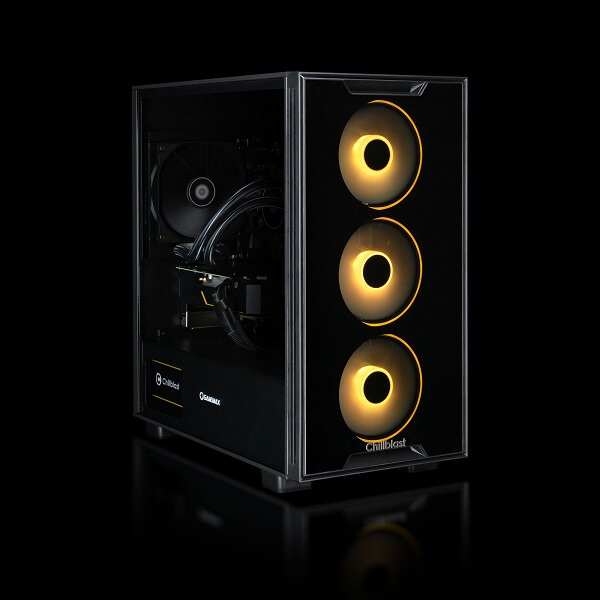 When it comes to Chillblast PCs, almost every system we sell could match and exceed this spec, giving you a great entry-level gaming experience.
The best one that does so at a great price, is the Chillblast Next Day Core GTX 1650 Gaming PC.
Its Intel Core i3-10105F processor is an updated version of the recommended CPU for these settings, with the same number of cores, but with the crucial addition of hyperthreading, meaning it has support for up to eight simultaneous threads. That gives it a huge increase in multi-threading performance; a must for modern games.
It's paired up with 16GB of RAM, doubling that demanded by the minimum specs and ensuring that none of your background tasks interfere with your PC's ability to play any game. It also makes this a decent entry-level video editing system if you want to put together some clips of your favourite gaming highlights.
The real star of this build, though, is the Nvidia GTX 1650 4GB. It's a great entry-level gaming card that delivers solid performance in any recent game at lower settings. In most games, it'll perform around 50% faster than the GTX 1050 Ti that Dying Light 2 needs, so with the added CPU performance and extra memory, you should be able to get an average of 40-50 FPS without too much difficulty.
If you don't mind a lower FPS, you could also raise some of the detail levels to take advantage of all the new visual effects the developers have added to make Dying Light 2: Stay Human one of the best looking games of 2022.
Dying Light 2 Recommended Requirements
CPU: Intel Core i5-8600K or AMD Ryzen 3600X
Graphics: Nvidia RTX 2060 6GB or AMD RX Vega 56
RAM:16GB
Storage: 60GB SSD space
Operating System: Windows 10
For a much better looking and better playing 1080p gaming experience with Dying Light 2, you're going to need a much more powerful PC.
To hit an average of 60 FPS at 1080p with all in-game settings on high, the recommended requirements are stricter and more costly. Mid-range gaming PCs from the past few years shouldn't have too much trouble meeting this spec, but if your graphics card is decidedly entry-level – even from a recent generation – or your gaming PC is getting a little long in the tooth, you may run into trouble.
Fortunately, Chillblast has a number of excellent gaming PCs that can match and exceed these specifications, letting you not only push the graphics that bit further, but enjoy greater headroom for maintaining higher and smoother frame rates too.
Our Choice of PC for the Recommended Specs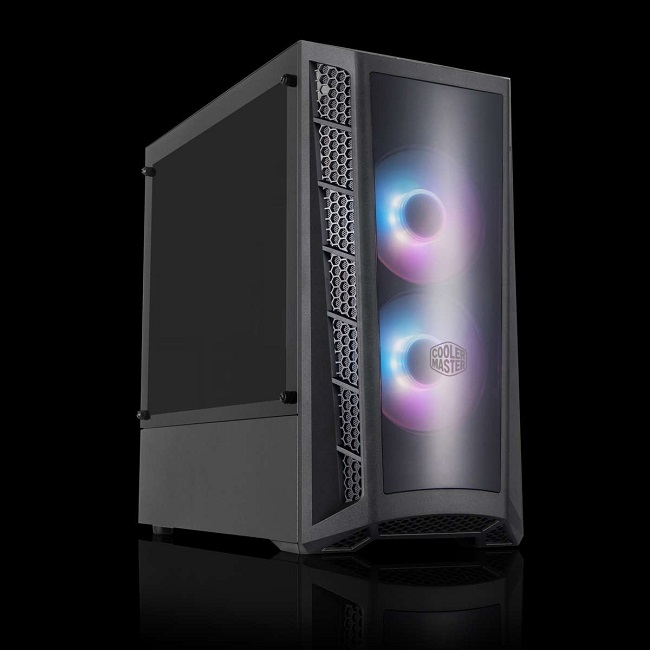 The best gaming PC for Dying Light 2 at recommended specs, is the Chillblast Fusion Fiend RX 6600 Gaming PC.
It's a fantastic-looking gaming PC that packs heaps of high-powered hardware to deliver a smooth, and great-looking gaming experience, and at a very fair price, considering the still ongoing GPU pricing crisis.
Inside this attractive chassis, you'll find the AMD Ryzen 3600 six-core processor. That's technically one small step below the recommended 3600X, but the only difference between the two chips is a minuscule 200MHz boost clock speed, which can be made up for with the more powerful graphics card.
Also, consider asking your Chillblast representative about overclocking. We might be able to close that CPU performance gap for you at no added cost, and it doesn't' invalidate your warranty, either.
For graphics, this gaming PC sports the new-generation AMD Radeon RX 6600, a great mid-range GPU that vastly outstrips the RTX 2060 and RX Vega 56 graphics cards recommended for high-end 1080p play.
It'll let you play with a few settings for increased fidelity, or simply enjoy a higher frame rate. When the game hits a particularly demanding scene, you won't see the same kind of slowdowns you would with the other cards, too, making for a more immersive gaming experience.
The Fusion Fiend gaming PC also comes with 16GB of high-speed RAM, matching the recommended specs and ensuring that the Ryzen 3600 operates at peak performance at all times. It also has half a terabyte of NVMe SSD storage, so will make sure the system both boots fast, and loads games like Dying Light 2, extremely quickly.
Ray Tracing Minimum Requirements for Dying Light 2
CPU: Intel Core i5 8600K or Ryzen 5 3600X
Graphics: Nvidia RTX 2070
RAM: 16GB
Storage: 60GB SSD
Operating System: Windows 10
Ray tracing is a super-demanding lighting effect. So much so, that just to enable it in Dying Light 2, you need both a more powerful PC and you have to accept playing at lower frame rates and detail settings.
The trade-off can be worth it, though, as ray tracing is absolutely gorgeous and if your PC can meet these sorts of specs, you'll get a very cinematic gaming experience.
That said, it's still a tough pill to swallow. Playing games at 30 FPS feels very last-generation and we like to build PCs that are better than that.
The Minimum Ray Tracing Option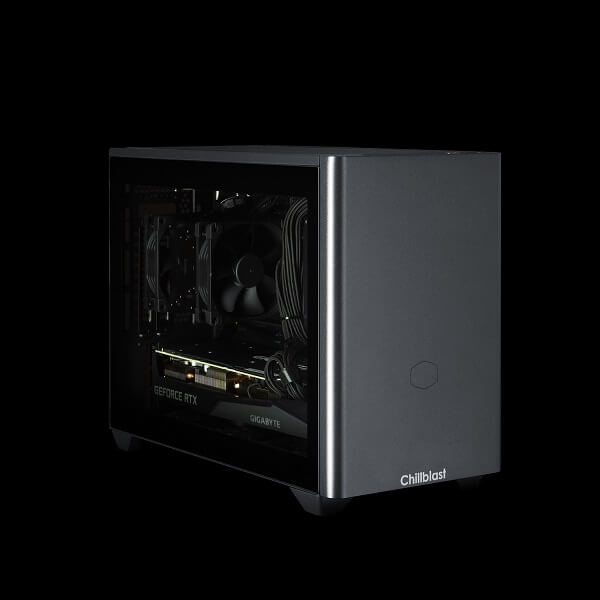 With that in mind, if you want a ray tracing Dying Light 2: Stay Human gaming experience, Chillblast handily recommends the Fusion Panther Gaming PC. It packs not only a more powerful processor but a much more capable graphics card for true 2022 ray traced gameplay.
The processor is AMD's stellar Ryzen 5600X; a six-core gaming CPU that has dominated the mid-range since its release, only really seeing credible competition from Intel's latest 12th-generation counterparts. It's paired up with the Nvidia RTX 3070, a graphics card that's not only much faster than the RTX 2070 recommended for these settings but also the RTX 2080 Ti – the last-generation kingpin.
It does this by combining a new-generation Ampere architecture on the Samsung 8nm process, with second-generation RT cores, delivering fantastic general gaming and ray tracing performance. Better yet, it also comes with third-generation Tensor cores, letting you fully utilise Nvidia's deep learning super sampling (DLSS) for added performance at the same resolution.
Altogether, this system will deliver more than just the bare minimum of a ray tracing experience.
You'll be able to turn up most of the settings to their highest and still experience frame rates above 30 FPS. Alternatively, you can flirt with 1440p if you keep settings low, making for a more-detailed ray tracing Dying Light 2 gaming experience.
As with all Chillblast gaming PCs, this one also features a stellar NVMe SSD for its boot drive, giving you super-fast game load times as well as a snappy and responsive system, no matter what you're doing. That's paired up with an extra 1TB of SATA SSD storage, to handle the rest of your game library.
Ray Tracing Recommended Requirements
CPU: Intel Core i6 8600K or AMD Ryzen 7 3700X
Graphics: Nvidia RTX 3080 10GB
RAM: 16GB
Storage: 60GB SSD
Operating System: Windows 10
For the recommended ray tracing requirements, you need a very hefty system indeed, including one of the most powerful graphics cards ever – the RTX 3080. That will give you a game with all settings on high, high-quality ray tracing effects enabled, and a solid 60 FPS on average. But it's still restricted to 1080p.
Here at Chillblast, we believe that if you're going to play an atmospheric and gorgeous game like Dying Light 2 at its fullest, ray tracing alone doesn't cut it – you need a high resolution too. For that, you're going to need something quite special.
Our Choice for Experiencing Ray Tracing At Its Best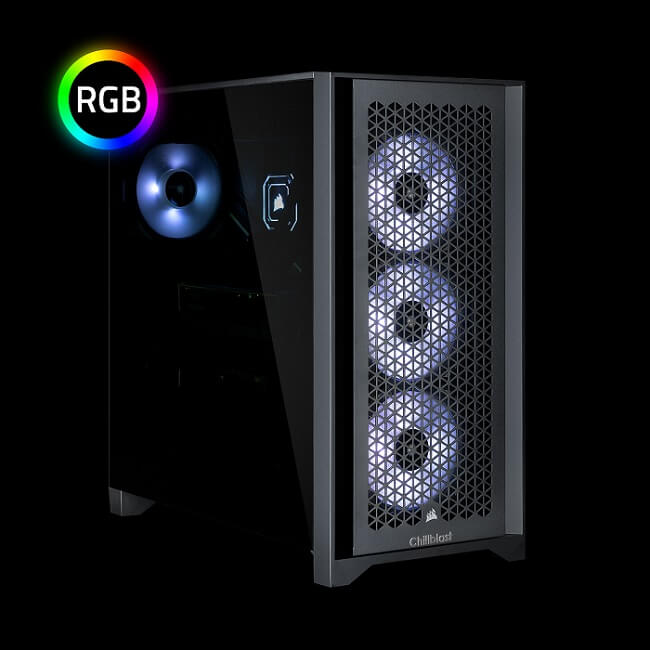 The Chillblast Next Day Core RTX 3080 Ti Gaming PC combines the absolute best gaming hardware money can buy in 2022.
At its heart is the cutting-edge and ungodly fast, Intel Core i9-12900K, featuring 16 cores, and 24 thread support, all at over 5GHz. It's the fastest gaming processor ever made, and it will help drive higher frame rates, higher detail settings, and smoother gameplay in Dying Light 2.
The real star of this build, though, is the Nvidia RTX 3080 Ti.
An upgrade over even the ultra-powerful RTX 3080, the Ti model features more CUDA cores and 2GB more GDDR6X memory (for a total of 12GB), delivering greater rendering performance and a much greater bandwidth, too.
This results in stellar gaming performance that makes it capable of playing just about any game at 4K resolution and with ray tracing enabled. You'll need to enable DLSS in Dying Light 2: Stay Human to maintain high frame rates at those sorts of settings. But, with this card and CPU combined, you'll have all the power you need to play this game exactly how you want, with zero compromise.
It also comes with a full terabyte of NVMe SSD storage, so that your PC boots fast and any game you play will load just as quickly. For those with expansive game libraries, there's also an additional 2TB of SSD space to fill with extra games. The CPU is water-cooled, for quieter operation, and the tempered-glass side panel on the case lets you show off all your super-powered hardware to anyone within eyesight.
Get A PC Tomorrow
As special as this PC is, though, it's also part of Chillblast's Next Day range, which means that if you order that system before 1 PM Monday-Thursday, this system will ship out to you, ready to play, that same day.
With Dying Light 2: Stay Human's release date fast approaching, ordering one of these makes sure that you have your dream gaming PC right when you need it.
Order one today, and you'll have the perfect set-up for playing Dying Light 2 as soon as it's available on February 4th.