Starfield is an action-roleplaying game being developed by Bethesda Game Studios, the award-winning creators of The Elder Scrolls V: Skyrim and Fallout 4. It's due for release on the 6th of September 2023 and will bring gamers the first new universe in over 25 years from Bethesda.
In this next generation role-playing game set amongst the stars, you'll be able to create any character you want and explore the galaxies with unparalleled freedom as you embark on an epic journey to answer humanity's greatest mystery.
Starfield looks to be a demanding game, with the opportunity to explore more than 1000 planets as you navigate the vast expanse of space in Bethesda Game Studios' biggest and most ambitious game yet. Plus, to get the best out of what looks to be one of the most visually stunning games of the year, you'll want to be playing with the greatest possible setting and resolution, as well as enabling ray tracing for an enhanced visual experience.
Whatever kind of gaming PC you have though, you should be able to enjoy Starfield one way or another. Here are the kinds of gaming PC setups you'll want for Starfield at all settings.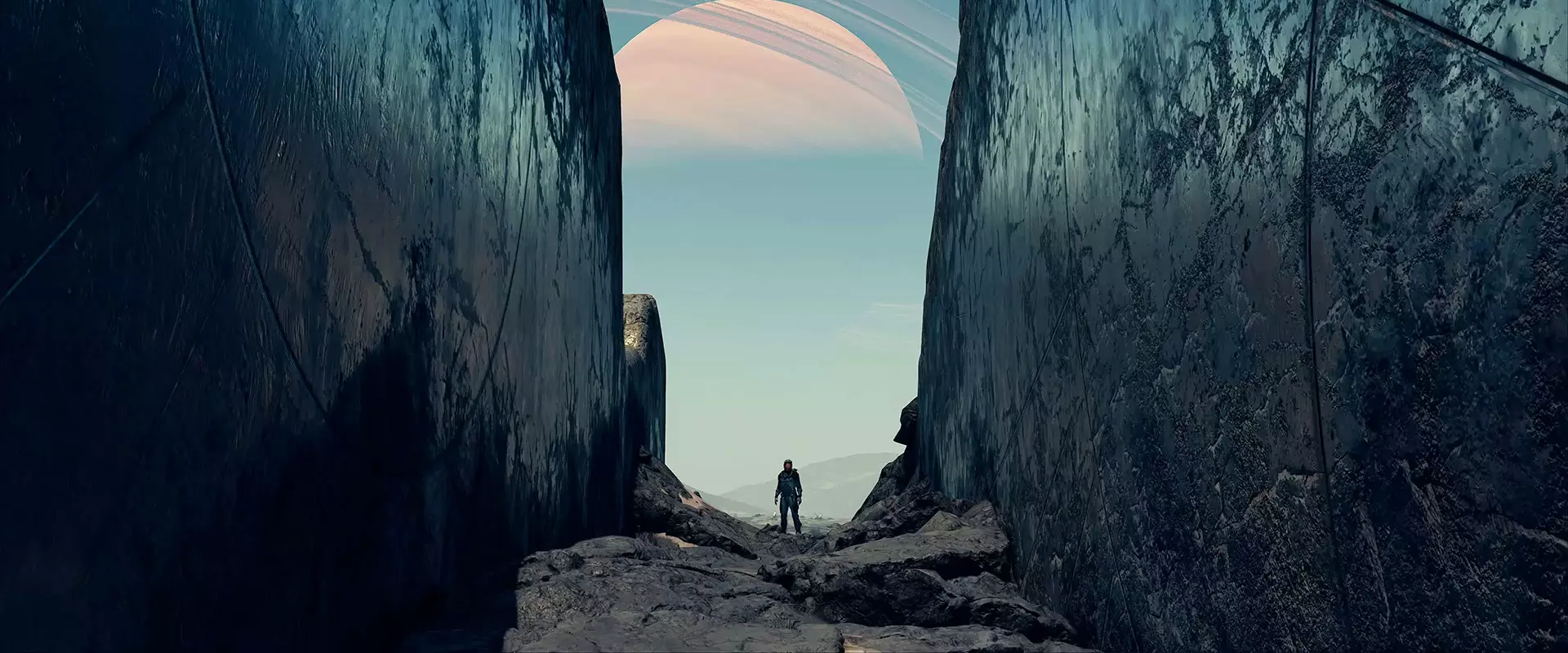 Minimum System Requirements for Starfield
OS: Windows 10 version 22H2 (10.0.19045)
Processor: AMD Ryzen 5 2600X, Intel Core i7-6800K
Memory: 16 GB RAM
Graphics: AMD Radeon RX 5700, NVIDIA GeForce 1070 Ti
DirectX: Version 12
Storage: 125 GB available space
Additional Notes: SSD Required
For a game that threatens to be demanding with its many planets and worlds to explore, the minimum requirements don't look too tough on your PC. With a minimum for graphics listed as cards that are mid-range and from over 5 years ago, even if your PC is getting a little on the old side, you should still be able to run Starfield at minimum settings, however you'll be restricted to lower quality resolution and FPS.
The amount of storage needed for Starfield is on the higher side at 125GB, and an SSD is recommended - we always recommend including an SSD in your PC build as it's much faster for your games than playing from a hard drive.
Meeting The Minimum With A Modern PC
If you don't have a gaming PC that can quite match the minimum requirements for Starfield, or you don't have a gaming PC at all, then you'll need to make some upgrades to newer components or treat yourself to a new PC!
As the minimum requirements for Starfield feature components that are over 5 years old, there are many affordable options for building a PC that will run the game easily, and even offer more power than the game demands. For example, NVIDIA GeForce RTX 20 series graphics can be found for great prices now that the 40 Series Graphics have been released, and remember with low minimum requirements such as these you don't have to look for the latest possible components with a high budget to get a great experience of the game - there's a wide range of older generation components that will work perfectly.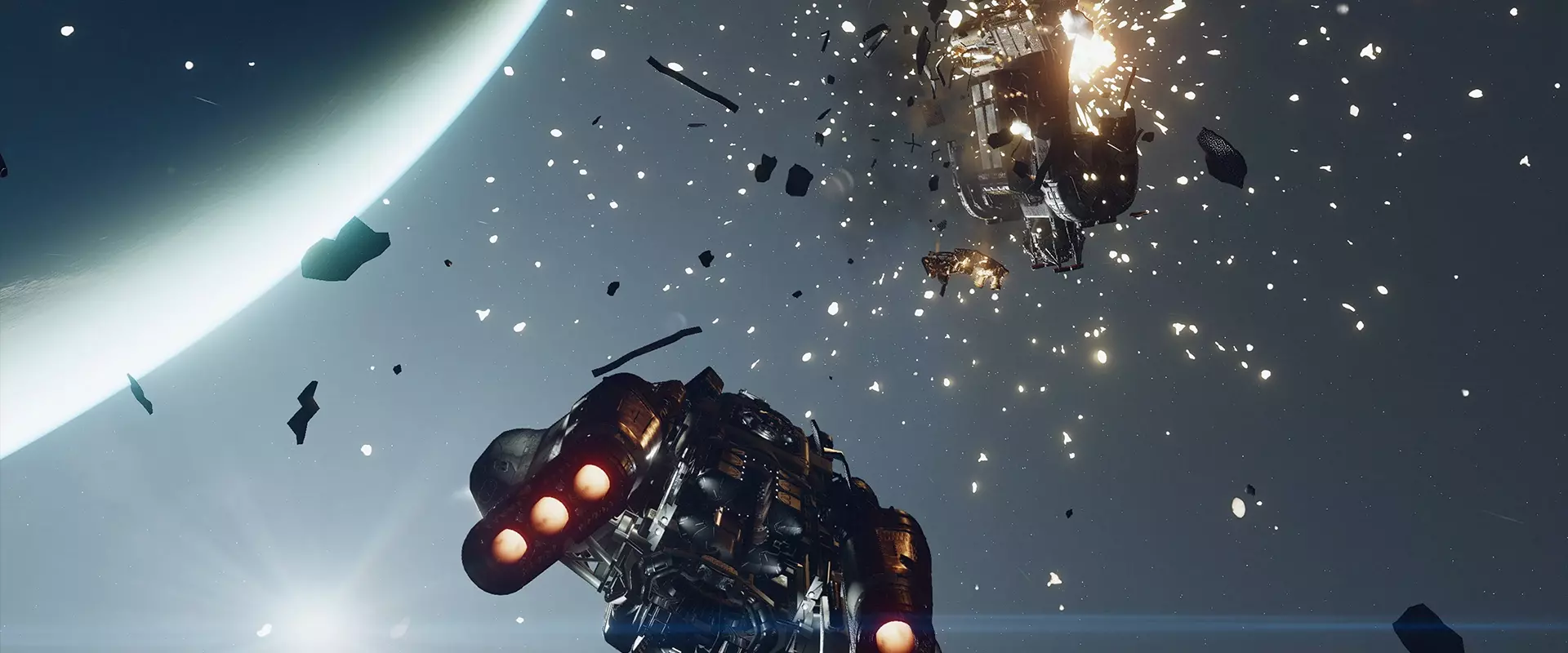 Recommended System Requirements for Starfield
OS: Windows 10/11 with updates
Processor: AMD Ryzen 5 3600X, Intel i5-10600K
Memory: 16 GB RAM
Graphics: AMD Radeon RX 6800 XT, NVIDIA GeForce RTX 2080
DirectX: Version 12
Network: Broadband Internet connection
Storage: 125 GB available space
Additional Notes: SSD Required
The recommended requirements for Starfield are surprisingly low based on how large and demanding the game has been presented to be as Bethesda's biggest and most ambitious game. This includes the multiple worlds to explore, the extensive gameplay and the intricate personalisation to characters and ships that will be available.
To get the most out of a Gaming PC for Starfield in terms of the graphics, we'd recommend looking at a newer generation graphics card such as a NVIDIA RTX 30 series - or even the newest 40 series range. The newest Ray Tracing technology in GeForce RTX cards lets you experience incredibly detailed virtual worlds like never before, stimulating how light behaves in the real world.
Newer graphics card generations also have enhanced capabilities for DLSS technologies. Powered by the new fourth-gen Tensor Cores and Optical Flow Accelerator on GeForce RTX 40 Series GPUs, DLSS 3 uses AI to create additional high-quality frames, a feature that could prove beneficial when exploring outer space.
If you're looking at making upgrades to your PC to go above and beyond the recommended specs for Starfield, there's also the option of newer processors to help power your components, such as AMD Ryzen 5000 Series or Intel 13th Generation Processors that have been released this year.
Again, the SSD requirement here will help you run your game much faster, especially one that requires as much storage as Starfield!
Meeting the recommended with a modern PC
As mentioned above, the recommended requirements for Starfield are still reasonably low with components that are a few years old now. You could certainly get a better experience of the game with slightly newer generation components, while keeping your PC build within an affordable budget.
If you already have a slightly older PC and want to play the game on the recommended settings, there are plenty of options available to upgrade your PC in time for Starfields release, whether you need to upgrade just to meet the settings above or if you want more power and enhanced graphics for the best possible experience of one of the most anticipated games of this year.
What PC do we recommend?
The Chillblast Evolution gaming PC offers a great balance of some of the latest components that will make your favourite games look their best. If you're just looking to meet the recommended settings for Starfield, this PC is perfect to get you started. Featuring the AMD Radeon RX 7600 graphics card, an AMD Ryzen 5 processor, plus the 16GB of RAM and 1TB SSD storage recommended for the game. Although some of these specs are more powerful than the recommended, we think this PC will give you the Starfield experience you're looking for, for amazing value! What's more, this PC comes with a free copy of Starfield, allowing you to own the game outright, rather than having to subscribe to Microsoft's Game Pass each month in order to play.
Plus, when you're ready to get more out of the game, this PC has a clear upgrade path and it's easy to start swapping out the hardware for something more powerful.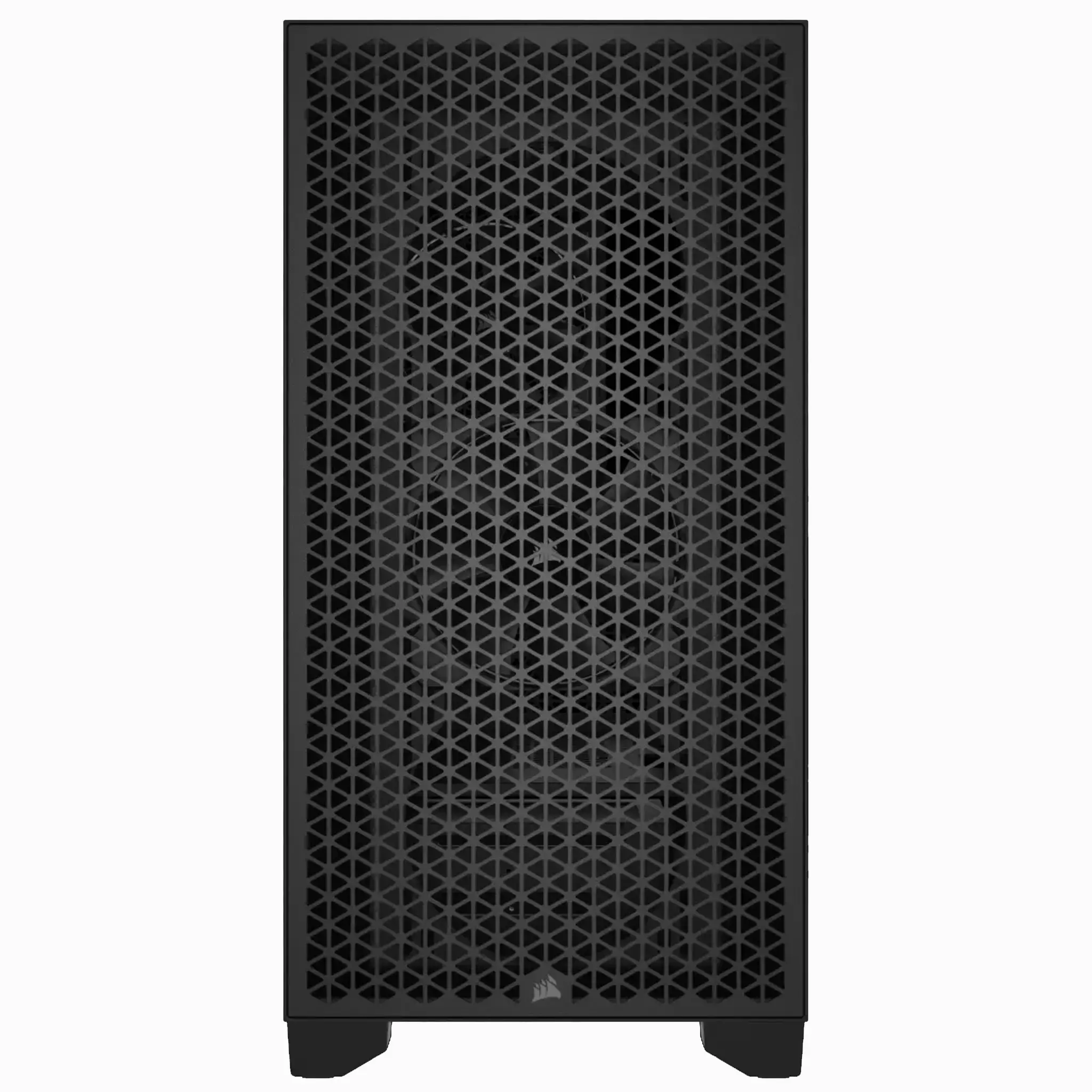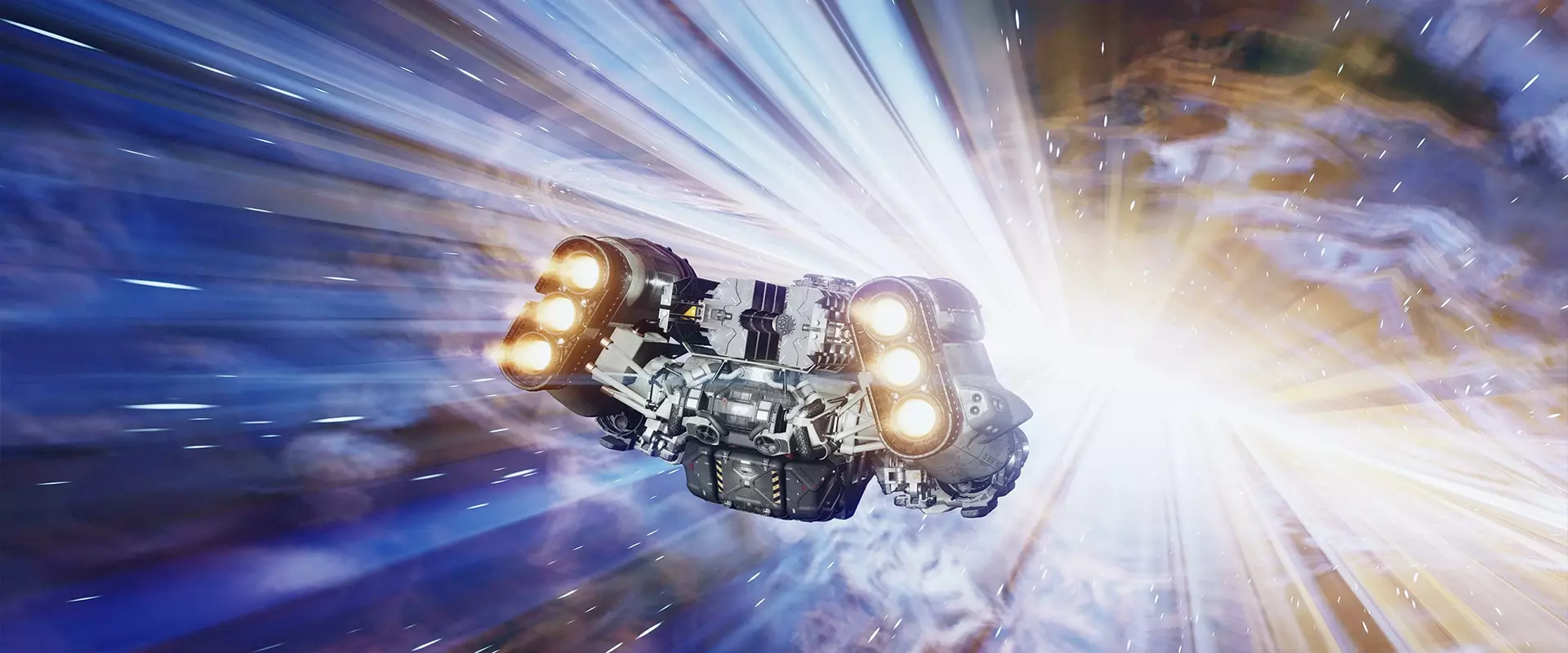 What do you need to play Starfield at 4K?
Want to explore outer space in 4K? You're going to need some out of this world specs!
To start with, you're going to need some extra power from a processor to fuel your build. We'd recommend one of the latest generation processors such as the Intel Core i7-13700K, or the AMD Ryzen 7900X. One of these will give the perfect balance of processing power for your build, while keeping the cost at a reasonable level.
To ensure peak performance from your CPU, you should look at the latest generation of RAM, DDR5, and if you're going above and beyond the recommended settings to get an upgraded experience, 32GB of RAM would work best.
Time to go big or go home with the graphics to get the best possible performance for the stunning environments that are bound to be discovered in Starfield. If it is the best performance you're looking for, the best of the best would be NVIDIA's RTX 4090 from this year's brand new 40 Series range. If you're looking for similar performance but want to keep the budget down, we'd recommend the AMD RX 7900 XTX.
What PC do we recommend?
If you're after the best PC for Starfield this is it! The Chillblast Apex Gaming PC combines the n extremely fast AMD Ryzen 7 processor with one of NVIDIA's latest graphics cards in the form of the RTX 4080, for a gaming experience that is truly out of this world, offering the specs we recommended above for the perfect 4K experience in Starfield.
This beast of a PC features the NVIDIA RTX 4080 GPU, the AMD Ryzen 7 processor with 8 cores, 32GB of DDR5 RAM, plus 2TB of SSD storage for getting into the game as fast as you possibly can.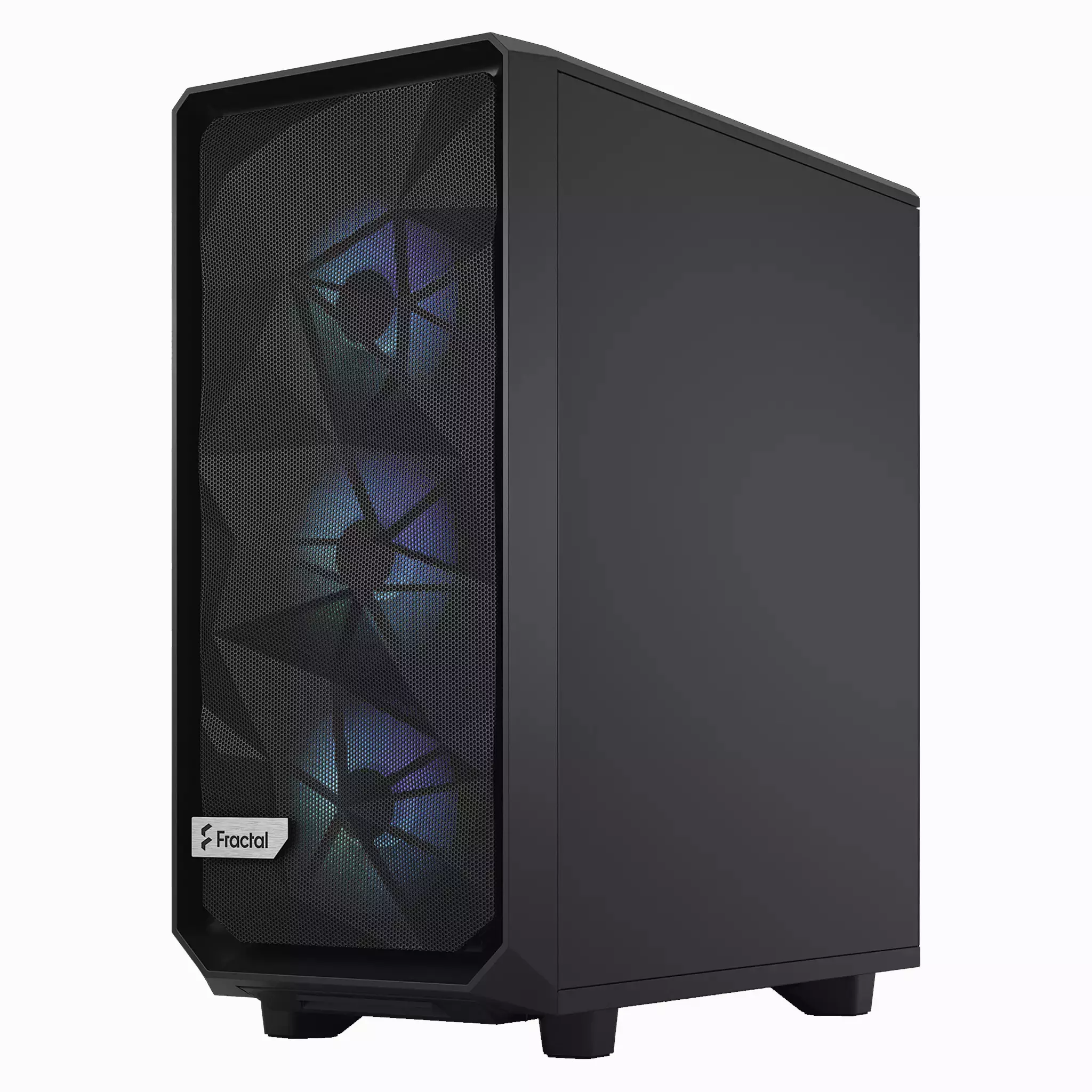 Conclusion
Starfield's minimum and recommended settings are achievable for a great budget if you're looking to just meet requirements to play, but if you want to make the most out of this ambitious project from Bethesda, you'll need to make sure you've got some powerful hardware - make sure your processor is ready to take on this game, and consider overclocking it for some added performance if you can! If you're looking for the perfect Starfield PC, you'll want to plan your build in advance to make your specs are up to scratch for the requirements you want to meet, and your PC is delivered in time for the games release! However, if you're looking for something you can start gaming on right now before Starfield is out, you can browse our range of next day gaming PCs.
If you're considering a Chillblast gaming PC to play Starfield, don't forget to ask about overclocking when you buy. It's a service we offer for free, with the potential to add a few percentage points of added performance, without invalidating your five-year standard warranty.
To discover all of the gaming PCs we recommend for playing Starfield Click here. If you're a gamer that always wants to get the best out of their favourite games, you can also browse our full range of game ready PCs where we'll guide you towards finding the best system for your games.