Star Wars Jedi: Survivor was one of the most hotly anticipated game launches of 2023 and still has gamers wondering if their PC can actually run it.
That's because Star Wars Jedi: Survivor is yet another huge triple-A game that features an array of grand environments and detailed landscapes. But all of that visual flair comes at a cost: you'll need a reasonably powerful gaming PC to get it up and running, and something close to cutting edge to really push it to the limit.
In fact, the fact that the majority of Steam's user base lacks a graphics card powerful enough to run Star Wars Jedi: Survivor at its recommended level is likely to turn people off. Yet this is what we've been anticipating since the release of the Xbox Series X/S and PlayStation 5; a game that genuinely represents the next generation and necessitates some of the most cutting-edge gear.
If you're unsure whether your PC is ready for Star Wars Jedi: Survivor, here's everything you need to know about what you need to get it up and running, and what you might consider upgrading if your existing setup can't manage it.
But first, what is Star Wars Jedi: Survivor?
Star Wars Jedi: Survivor is a third-person, galaxy-spanning action-adventure game developed by Respawn Entertainment in collaboration with Lucasfilm Games. This single-player narrative-driven title picks up 5 years after the events of Star Wars Jedi: Fallen Order and follows Cal's increasingly desperate fight as the galaxy descends deeper into darkness.
Players return to play as Cal and find themselves surrounded by new and familiar threats after being pushed to the galaxy's outskirts by the Empire. Cal, as one of the last surviving Jedi Knights, is compelled to take a stand during the galaxy's darkest hours — but how far is he willing to go to protect himself, his crew, and the Jedi Order's legacy?
The first game's well-received combat system returns in this game too, with added features like additional force abilities and new lightsaber fighting styles. Plus new planets will be available to explore, along with a host of new equipment to help you traverse them.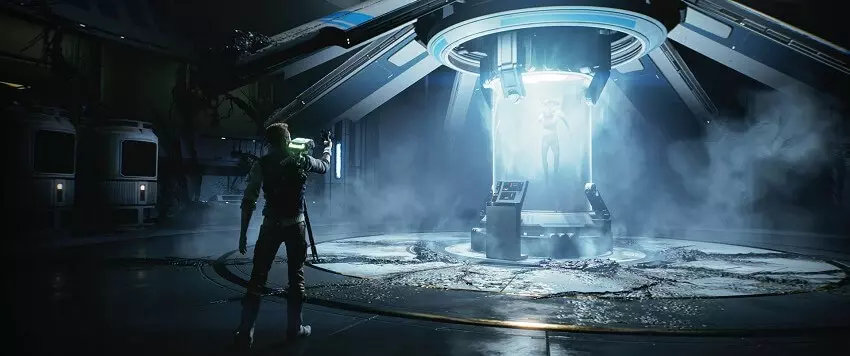 Star Wars Jedi: Survivor Minimum PC Requirements
OS - Windows 10 64-bit
CPU - Intel Core i7-7700 or AMD Ryzen 5 1400
GPU - (8GB VRAM) NVIDIA GeForce GTX 1080 or AMD Radeon RX 580
RAM - 8GB
Disk Space - 155GB available
For a modern triple-A game, Star Wars Jedi: Survivor minimum specifications aren't the most demanding we've ever seen.
The CPU options, while still perfectly adequate for today's gaming, haven't been considered modern in many years. And the graphics cards were modest even when they were released several years ago.
Any gaming PC from the past 3-5 years shouldn't have much trouble hitting these specifications. The only other hiccup you might come up against is having a spare drive (or space on your current drive) big enough to hold the game's whopping 155GB size. (That's even bigger than Microsoft Flight Simulator.)
While we haven't seen official benchmarks using this specification, we can assume that a PC of this level should let you play at a steady frame rate of 30 FPS at at least 720p with most graphical settings on low to medium.
It won't be the prettiest gaming experience you've ever had, and it won't let Star Wars Jedi: Survivor really look its best, but it will be entirely playable and you'll get to explore the vast untamed galaxy.
Still, you'll miss out on a smoother frame rate, and some of the prettier graphical effects – not to mention the additional detail from a higher resolution. For that, we'll need something a little more capable, and some of the latest, modern, but affordable hardware, would be perfect for the job.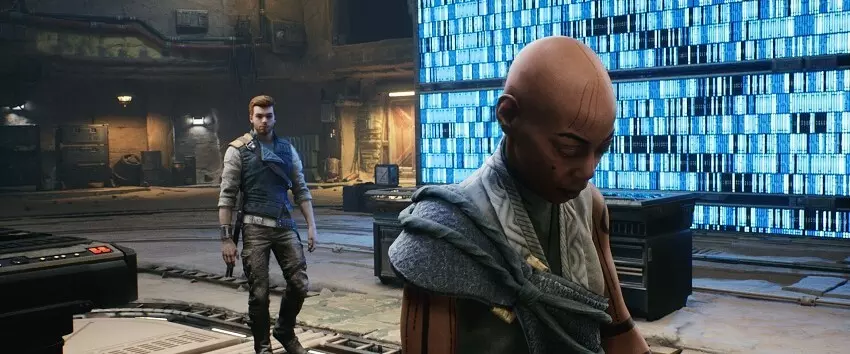 Meeting the Minimum with a Modern PC
Matching the minimum system requirements for Star Wars Jedi: Survivor isn't difficult, but if you don't have a gaming PC or your system just doesn't cut it, you'll need to put together something new.
None of the suggested components are available new, and the used options are costly for what they provide. Furthermore, there is no guarantee or warranty to safeguard you if such parts fail in the future.
However, if you buy new, you'll have a much wider selection of options, including some extremely affordable, cutting-edge hardware.
Consider the Intel Core i3-12100F. It has four cores but can support up to eight simultaneous threads and has a boost frequency of 4.3GHz. That's more than enough to run Star Wars Jedi: Survivor at above minimum settings, with plenty of additional power for higher frame rates.
You could choose the somewhat newer, slightly more powerful Core i3-13100F, but there isn't much difference and that chip costs roughly 10% more on average.
If you're an AMD enthusiast, the Ryzen 5500 is still a feasible option, but the Ryzen 7000 generation is too pricey for what we're attempting to construct.
Regardless of the CPU you choose, match it with the required 8GB or even 16GB of DDR4 memory, depending on your budget. At this level, 16GB will not give you greater in-game performance directly, but it will ensure that you can execute background tasks while gaming without any slowdown.
What PC do we recommend?
Equipped to handle modern PC games, the Fusion Reaver is the ideal starter PC package to get Star Wars Jedi: Survivor up and running.
Albeit using the older GTX 1080 graphics card, it'll still provide ample power. Whilst the suggested Intel Core i3-12100F CPU capably handles the game's many layers alongside photo and video editing plus any background tasks.
It's a PC that is ideal for enjoying both the most popular mainstream PC titles like Minecraft, League of Legends, DOTA2, Hearthstone and CS:GO, but is also capable of running more demanding games like Star Wars Jedi: Survivor at full HD resolution.
All of this is backed up by a superb WiFi-enabled Gigabyte motherboard, 16GB of ultra-fast DDR4 memory and a stylish M-ATX case, complete with a tempered glass side panel so you can see all the goodness inside.
It's also been rated 5/5 stars by PC PRO Magazine and branded as 'PC PRO Recommended'.
"This PC is a hot contender if your budget is limited"

Tim Danton, PC PRO issue 332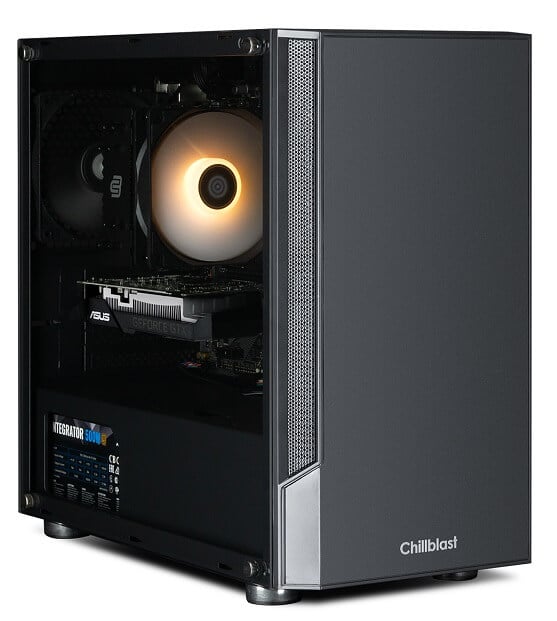 Recommended PC requirements for Star Wars Jedi: Survivor
OS - Windows 10 64-bit
CPU - Intel Core i5-11600K or AMD Ryzen 5 5600X
GPU - (8GB VRAM) NVIDIA GeForce RTX 2070 or AMD RX 6700 XT
RAM - 16GB
Disk Space - 155GB available
While it's nice that developers make their games playable on older and less powerful gaming hardware, you won't get the finest gaming experience by playing at the lowest settings. To improve on it, more powerful components are required, which is why the recommended system requirements for Star Wars Jedi: Survivor are much stricter.
Both CPUs now contain six cores and 12 threads, as well as substantially faster clock speeds. They're still not cutting-edge, so we don't have to worry about our CPU slowing down our GPU. That allows us to spend more money on a graphics card - and you should, because the GPUs for the recommended specifications aren't bad.
Despite approaching its fifth birthday, the Nvidia RTX 2070 remains a popular graphics card choice at the time of writing. While the RX 6700 XT is noticeably more powerful being only 2 years old, it shows that Nvidia has a slight advantage in terms of optimisation and price-to-performance value.
Aside from that, these cards were powerful when they were released and continue to be so today.
The jump from 8GB to 16GB of RAM may restrict some older systems - notably older gaming laptops - but memory is one of the most easily upgraded components. It's also quite cheap, with 16GB DDR4 kits available at some of the lowest prices in their history at the time of writing.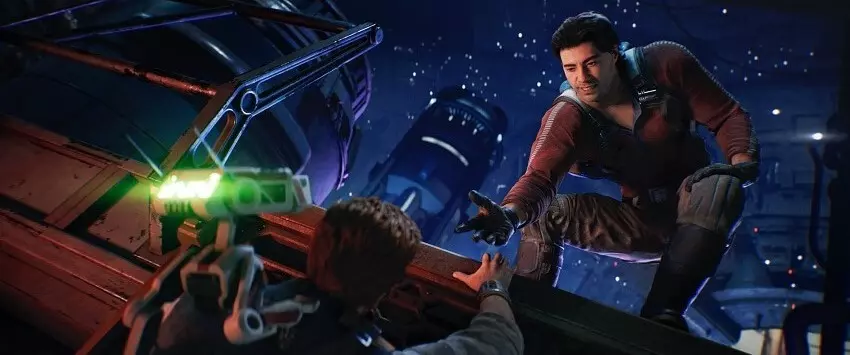 Meeting the Recommended with a Modern PC
The Recommended hardware for Star Wars Jedi: Survivor is still available secondhand, although graphics cards of this calibre are a red flag when it comes to used components.
These cards were released at the height of the graphics card pricing crisis, which only grew worse in the years that followed. Any cards that match these specifications are likely to have been used in Bitcoin mining, which can dramatically degrade their performance and shorten their lifespan.
You are far better off buying something new unless your PC simply requires a modest upgrade to meet the suggested system requirements.
As a result, we'd recommend the AMD Ryzen 5 7600X or the Intel Core i5-13400. They have six and ten cores, respectively, providing great multi-threaded performance and clear upgrade routes to more powerful CPUs in the future. If you want to save money, you can use DDR4 memory, but both will function best with DDR5.
For graphics, we'd recommend the AMD RX 6600 XT or the Nvidia RTX 3060. Both are great options that will be able to make use of their respective FSR 2.0 and DLSS technology, improving frame rates and visuals. Plus, they both have fairly adequate ray tracing capabilities.
If you want to stretch your budget a bit further for higher frame rates or detail settings, then the AMD RX 6750 XT is a great card to opt for instead. The RTX 3060 Ti is a great alternative, but it's notably slower and still more expensive, making it harder to recommend.
What PC do we recommend?
A PC we'd recommend for these specs is the Evolution Intel Core i5 RTX 3060 Ti Gaming PC.
It hits all the suggested sweet spots with an Nvidia RTX 3060 Ti in combination with an Intel i5 13500 CPU for excellent gaming performance and multi-tasking.
Plus with 16GB of super-fast RAM, the game and all its textures and assets should load and remain smooth during play.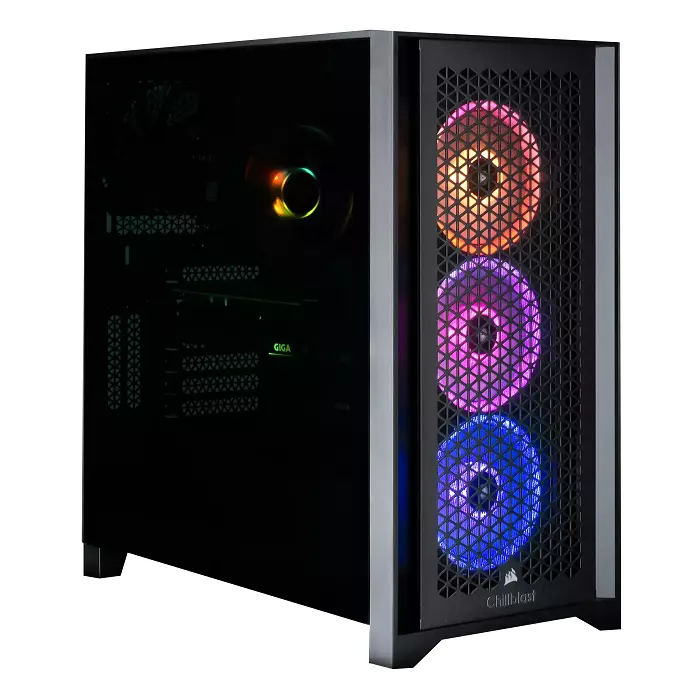 A PC For Star Wars Jedi: Survivor at 1440p
Although there aren't any official specs for playing Star Wars Jedi: Survivor at 1440p, we can speculate on what they could be and what kind of PC you'll need.
Going by the performance metrics and benchmarks of a variety of the available GPUs in the market today, it's suggested that when aiming for high-quality 1440p gameplay, stick with an RTX 3070 or higher.
Or, if you're more of an AMD fan, then the RX 6650XT is another great baseline.
Combine either of those cards with a capable modern processor like the Intel Core i5-13500K, or AMD Ryzen 7800X3D (the 5800X3D is a great alternative, but its upgrade path is non-existent), and at least 16GB of high-speed memory.
With this, you'll have a fantastic gaming PC for playing Star Wars Jedi: Survivor at 1440p, or even at 4K at lower settings.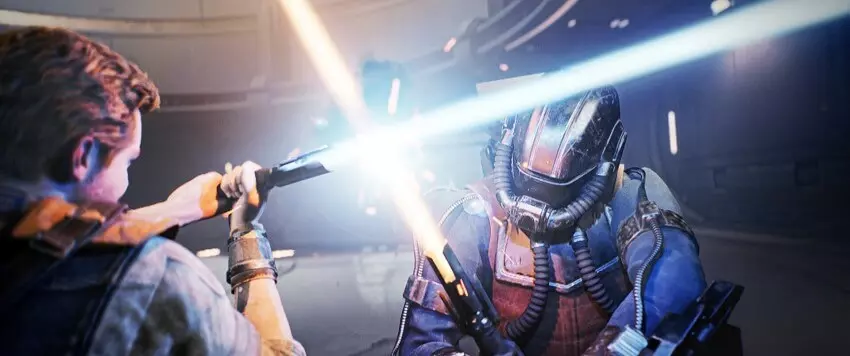 What PC do we recommend?
To hit these suggested specs, we recommend the Evolution Intel Core i5 RTX 3070 Gaming PC.
To help achieve that 1440p sweet spot, the NVIDIA GeForce RTX 3070 is ready for action. With 8GB of VRAM and 5888 CUDA Cores, it is a force to be reckoned with.
The CPU is Intel's Alder Lake 10 core i5-12600K which is coupled with 16GB of DDR4 RAM and the exceptional Gigabyte Z690 UD AX Motherboard forms the backbone of the system.
A 1TB PCIe Samsung M.2 Gen 4 SSD sends your OS into warp speed and houses your entire Steam collection. All of this is housed within the stealthy Corsair 4000D Airflow case and powered by an 80+ Gold-rated 850W PSU.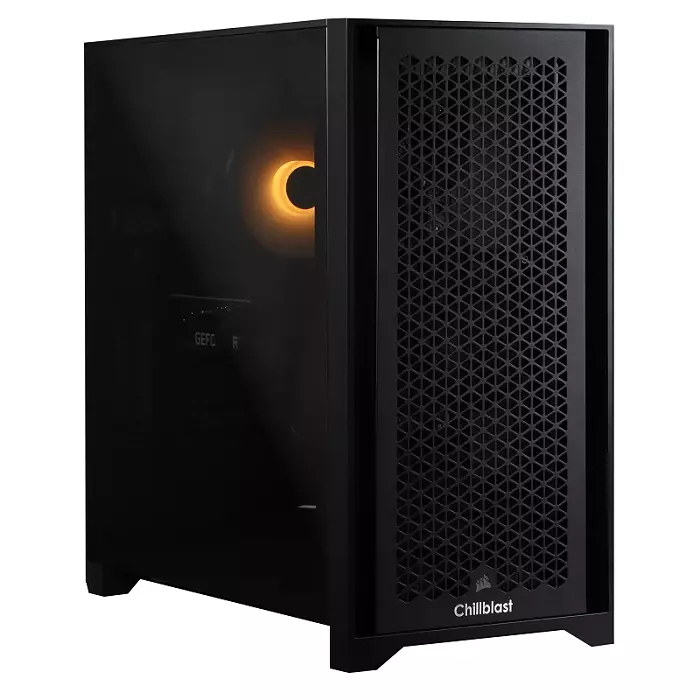 A PC for Star Wars Jedi: Survivor at 4K
If we're playing a game at 4K resolution, we're going to want all the visual settings turned up too, otherwise, there's an argument to be made for playing at 1440p instead.
For a 4K, ultra experience with Star Wars Jedi: Survivor, you'll need one of the latest generations of graphics cards, like the AMD RX 7000 series or Nvidia's RTX 40 series. These high-powered GPUs have all the performance you need to play Jedi: Survivor at its prettiest.
If you're Team Green and want an Nvidia GPU for this game, the RTX 4080 is a great fit, delivering more than enough to hit very high frame rates at 4K. The RTX 4090 is a lot more powerful, but it's overkill for a game like this.
But if you're Team Red, the AMD RX 7900XT is one of the most powerful GPUs available and brings with it an exceptional 4K performance. (Plus, it's actually cheaper than the flagship Nvidia cards.)
For the CPU, the new Ryzen X3D processors are absolute killers for all sorts of games. The 7800X3D is still a great pick, but the Ryzen 7900X3D and 7950X3D are a little faster if you need more.
Intel's 13700K and 13900K offer stiff competition but require much more powerful cooling due to their higher power draw. So that's another factor to consider as a part of your overall budget if you are building your PC yourself.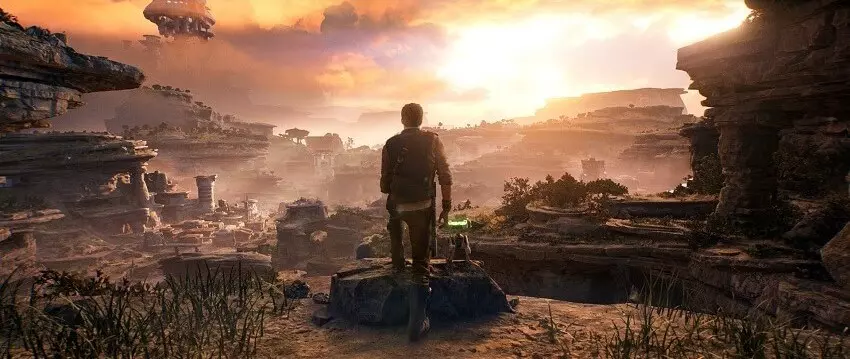 What PC do we recommend?
Our Chillblast Apex i7 is a stunning gaming PC using the very latest components available to deliver a perfectly balanced Star Wars Jedi: Survivor experience at 4K resolution.
At the heart of the Apex i7 beats a powerful 5.4GHz 16-cored Intel Core i7-13700K coupled with 32GB of RAM, making the system ideal for both gaming and video and photo-editing workloads.
Graphics are provided by the exceptionally powerful NVIDIA GeForce RTX 4080 Graphics Card – a 16GB monster that was designed to enable premium gaming experiences even on multi-monitor and VR headsets.
The Gigabyte Z790 AORUS ELITE AX Wifi motherboard comes with native Wi-Fi 6, USB 3.2 and NVME, so you can be sure you are as future-proof as possible. Built-in 2.5 Gigabit ethernet means you can make the best of the fastest of broadband connections, and enjoy the delights of catch-up TV and Youtube with no stutter.
Plus, all of your triple-A games will load up at lightning speeds thanks to Samsung's massive 2TB 980 PRO M.2 solid state drive – a storage device 12x faster than a conventional 2.5" Solid State Drive. Power is provided by an excellent 80 PLUS Gold certified PSU, and it is all housed in a Fractal Design Pop Air case complete with a tempered glass side panel and cool green accents throughout.