Sons of the Forest is an upcoming first-person, survival horror game set after the events of the original game. This time, however, you didn't crash a plane on the deserted island full of mutilated cannibals, you went there willingly. Crazy if you ask me.
But if you're going to head to such a dangerous locale, you might want to take a powerful gaming PC with you. That way you can experience the chilling terror of the many-armed figures and teeth-infested monstrosities as they invade your camp and try to eat you to death.
Sons of the Forest will be a much better-looking game than its predecessor, so is going to put a much greater strain on your average gaming PC. Fortunately, though, the lowest settings will let just about anyone and their potato join the fun.
So, whether you're hoping to play this game with everything set to its maximum setting, or are more interested in what the minimums are, here's everything you need to know about getting Sons of the Forest up and running.
Minimum System Requirements For Sons of the Forest
CPU: Intel Core i5-8400 or AMD Ryzen 3300X
Memory: 12GB
Graphics: Nvidia GTX 1060 3GB or AMD Radeon RX 570 4GB
DirectX: Version 11
Storage: 20 GB (SSD preferred)
Operating System: Windows 10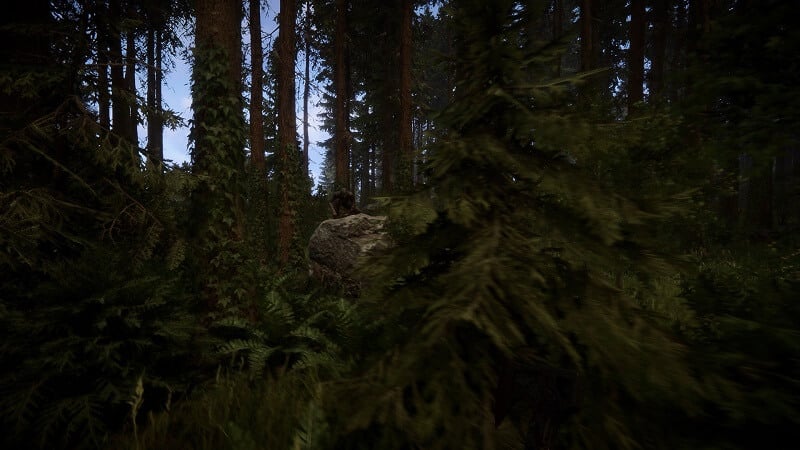 Image source:
Steam
Like many games released in 2022 and 2023, the processor demands are relatively modest with Sons of the Forest.
The Intel CPU suggested above was mid-range five years ago, and the AMD CPU was an entry-level model released almost three years ago. The graphics cards are even older; both of them launched over six years ago. But, they're still popular and capable cards, so there are sure to be many Sons of the Forest gamers who bring those GPUs to the table.
Memory wise, 12GB is a little above the average of 8GB, so there might be a few gamers who need to upgrade before they can play this comfortably. But DDR4 memory in particular is incredibly cheap at the moment, so that shouldn't be too bothersome.
The same rings true with the storage requirements. While Chillblast would never recommend you game on anything but an SSD (due to the great effect it has on loading times) it's cool to see it's not an absolute requirement with the entry-level configuration of this game.
As always with minimum system requirements, though, don't expect an incredible experience. These will be enough to get the game running at 1080p with most of the settings on low, at between 30 and 60 FPS.
Meeting The Minimum With A Modern PC
If you already have a gaming PC that matches the minimum system requirements, or you only need to make a modest upgrade to hit it, that's just fine, but we wouldn't recommend building a whole PC around them. That sort of hardware is particularly old and unavailable new. And any second-hand components may not have the longest shelf life, either.
A better idea would be to build a new computer with new hardware, as you can easily exceed the minimum requirements for Sons of the Forest on a modest budget, opening you up for playing other, more demanding games too.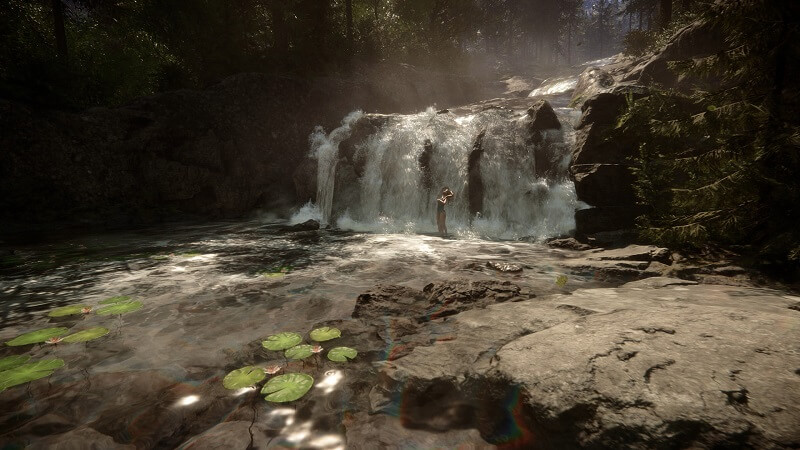 Image source: Steam
For a system like that, you want an affordable but still highly capable processor, and the best option for that in early 2023 is the Intel Core i3-12100F. It has four cores and supports up to eight simultaneous threads, and can hit 4.3GHz when boosted. It's not flagship performance, but it will far exceed the capabilities of the recommended CPUs here.
For the graphics card, you could settle for an AMD RX 6500 XT, which has roughly comparable performance to the cards recommended here. However, if you can stretch your budget a little further, an AMD RX 6600 would be much, much more powerful and offer far better value for money too.
Partner that with a cheap kit of 16GB DDR4 memory, and a 256GB SSD and you're most of the way there to a perfect entry-level gaming PC that's more than ready for Sons of the Forest. It won't play it at the highest settings, but you should have a smooth 1080p, 60 FPS experience, with a good number of the settings at medium.
What PC do we recommend?
When you've realised your school laptop isn't cutting it and you want a 'proper' gaming PC to play Sons of the Forest, the Chillblast Next Day Core GTX 1650 Gaming PC is ideal. It's a system that easily exceeds the game's minimum requirements, but does so in an affordable package.
Graphics are handled by NVIDIA's excellent GeForce GTX 1650 graphics card, whilst a modern Intel 12th Gen Core i3 CPU capably handles photo and video editing. It's a PC that is ideal for enjoying both the most popular mainstream PC titles like Minecraft, League of Legends, DOTA2, Hearthstone and CS:GO, but is also capable of running much more demanding games like Sons of the Forest at full HD resolution.
All of this is backed up by a superb WiFi-enabled Gigabyte motherboard, 16GB of ultra-fast DDR4 memory and a stylish tempered glass case.
On top of all of this, as stated in its name, this system is available for next-day delivery meaning you can get to playing right away.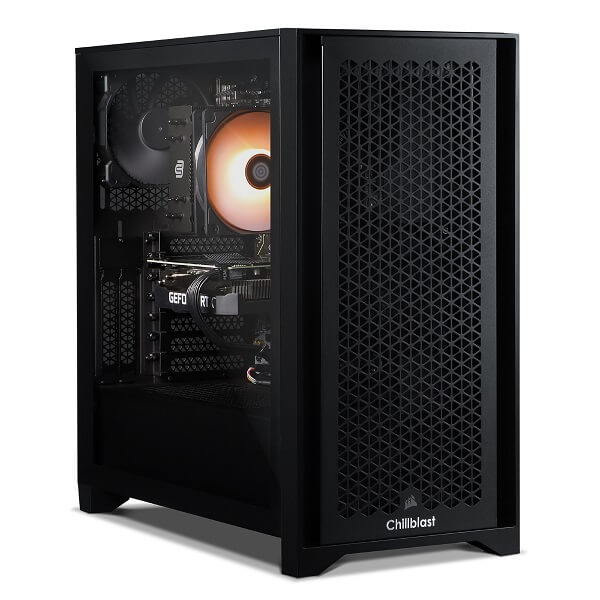 Recommended System Requirements For Sons of the Forest
CPU: Intel Core i5-8700K or AMD Ryzen 3600X
Memory: 16GB
Graphics: Nvidia GTX 1080 Ti or AMD Radeon RX 5700 XT
DirectX: Version 11
Storage: 20 GB (SSD preferred)
Operating System: Windows 10
The recommended system requirements for Sons of the Forest are much more demanding than the minimums, but by modern standards are still relatively modest. The CPUs were mid-range three or four years ago, and though the graphics cards were high-end once upon a time, many years have passed since then.
Most modern, mid-range gaming PCs will be able to play Sons of the Forest at these settings just fine, though anyone on slightly older gaming PCs may struggle – that 1080 Ti is still a tough card to beat all these years after its release. Fortunately, then, the memory requirements remain modest at 16GB – something that any modern gaming PC will come with – and 20GB of SSD space is easily attainable.
If you can manage to hit these specifications, though, you should be able to play the game at 1080p, 60 FPS, with most of the settings at their highest. That guarantees you a gorgeous-looking gaming experience, although all the added foliage might make spotting the cannibals that bit harder.
Meeting The Recommended System Requirements With A Modern PC
A second-hand 1080 Ti has been an awesome way to upgrade your gaming PC for years, and though the card is still impressively powerful in 2023, it's certainly showing its age. Buying a six-year-old GPU is not easy to recommend, either – especially if it might have been used for mining.
A better idea would be to build a modern PC, as some of the latest processors and graphics cards can easily meet these specs for an awesome Sons of the Forest gaming experience.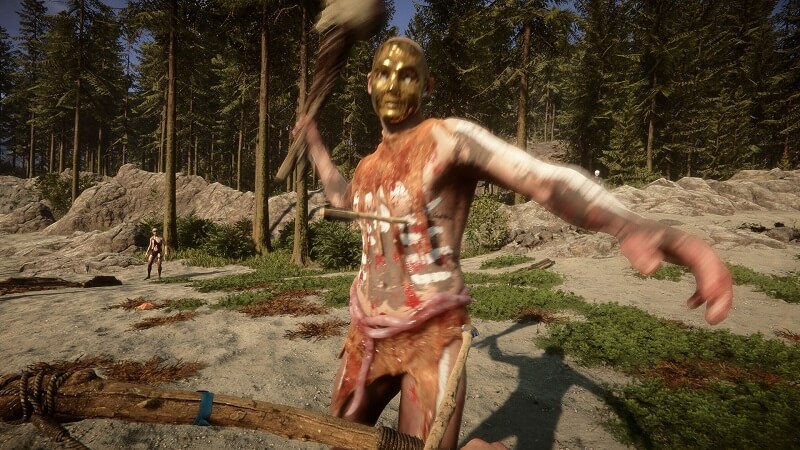 Image source: Steam
For the processor, you don't need to go nuts, as this isn't the most demanding of games and it appears to be better optimized than the original The Forest game. You could opt for something like the Intel Core i5-13400F, or the AMD Ryzen 7600X. Either will give you stellar performance for creative tasks and gaming.
Pair that with 16GB of memory (you'll need to use DDR5 with an AMD Ryzen 7000 PC, so factor that additional cost into your build) and a cheap SSD, and you have a great foundation for a gaming PC.
The GPU is the biggest consideration and for a PC like this, you have plenty to choose from. To match the performance for these kinds of settings, the Nvidia RTX 3060 is almost identical, but the AMD Radeon RX 6700 XT is about the same price and performs far better. You get DLSS and better ray tracing with the RTX 3060, but the AMD card can do FSR in supporting games.
No word yet on what upscaling options Sons of the Forest will support if any, but either option would be a welcome boost to in-game performance. FSR works on any card, but DLSS is an Nvidia exclusive.
What PC do we recommend?
As a well-balanced all-rounder, our Akula Gaming PC is a great option to hit the recommended specs for Sons of the Forest.
It's built around AMD's 6-core, 12-threaded Ryzen 5 5600X processor and 16GB of ultra-fast DDR4 memory, while graphics duties are handled by the latest NVIDIA's GeForce RTX 3060Ti graphics card – a potent combination for those looking for a PC with great performance today and upgradeability for the future.
A quality motherboard from Gigabyte provides plenty of USB 3.2 ports, and a 1TB M.2 Solid State Drive reduces Windows and other applications' load times with a capacity to store all your games. All of this is wrapped up in the stylish Corsair's 4000D Airflow Case giving this gaming PC a cool and understated look.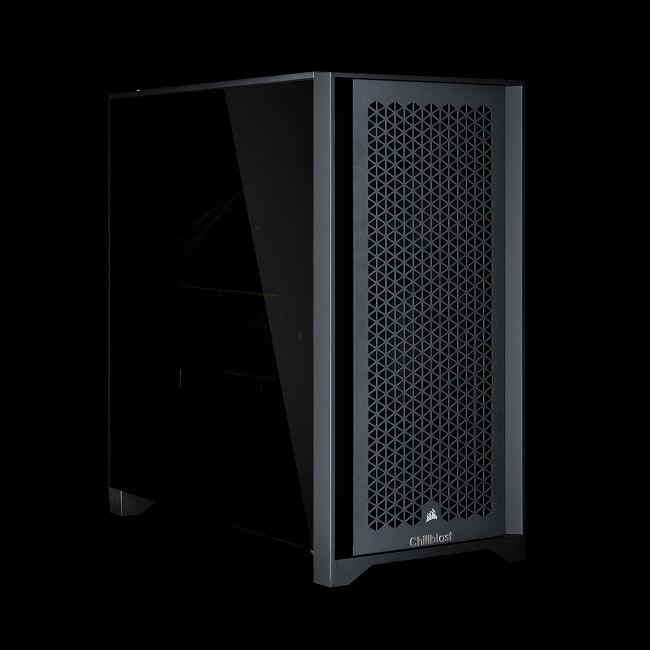 1440p System Requirements For Sons of the Forest
Developer Endpoint Games hasn't provided any official specifications beyond its relatively modest "Recommended" tier. So there isn't any guidance on just how demanding Sons of the Forest will be if you want to play at those same high settings and comfortable frame rates, but at 1440p resolution.
For those of you interested in playing Sons of the Forest at that kind of detail level, we've taken an educated guess at the kind of gaming PC you'd need for a consistent frame rate.
Playing any game at 1440p instead of 1080p is not an inconsiderable jump, with around a 44% increase in the number of pixels on screen. So what would you need to meet such demands?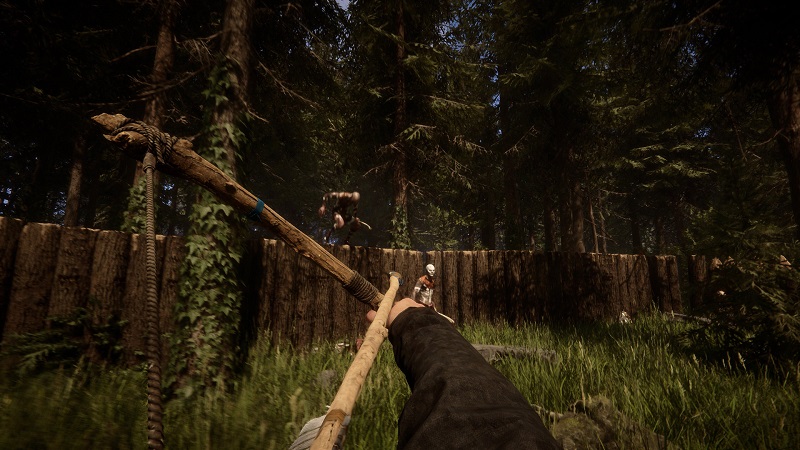 Image source: Steam
For the processor, the Intel Core i5-13400F or AMD Ryzen 7600X would be more than enough, although if you want a little more power, consider the Intel Core i5-13600K (that also opens up overclocking if you want to give it a go) and the AMD Ryzen 7700X.
You can likely get away with 16GB of RAM still, but you'll be able to future-proof your system much more with 32GB of RAM, whether you go for DDR4 or DDR5 (an AMD Ryzen 7000 system is limited to DDR5, only).
For graphics, you'll definitely need something more powerful than the lower tiers. To guarantee you can still play with all the settings turned up, an Nvidia RTX 3070 Ti or AMD Radeon RX 6800 would be great options and they're now more affordable than ever with the release of the next generation of GPUs. The 6800 XT isn't much more expensive, either, so grab that if you can for an additional performance boost.
What PC do we recommend?
If you're wanting to push the game a bit further and play at 1440p resolution, then we recommend playing on the Chillblast Serenity Advanced Gaming PC.
Not only will it provide an excellent 1440p Sons of the Forest experience as it utilises both an RTX 3070 Ti and Intel i5-12600K, but it'll provide it inside a stealthy and silent package. Don't be fooled by its basic appearance, the Serenity Advanced is a monster of a gaming PC inside a sleek and sound-reducing case.
With 32GB of RAM, a 500GB NVMe SSD to hold the OS plus a 2TB Samsung 870 QVO SSD means nothing can slow you down and no game is too big.
This system ensures no sacrifice needs to be made when it comes to getting your game on.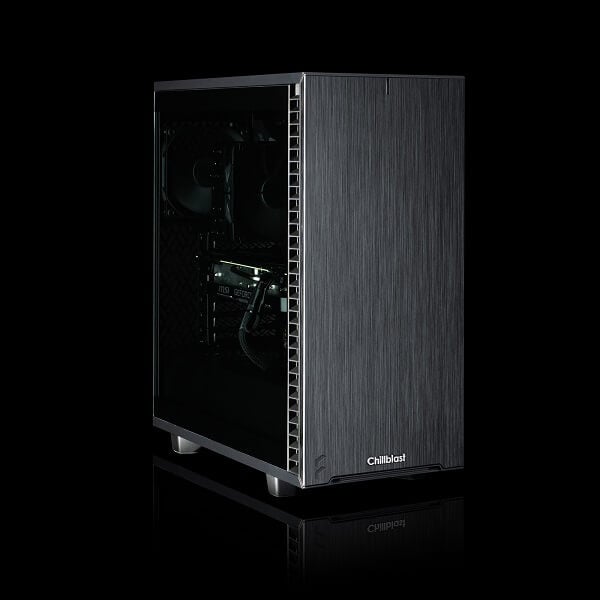 4K System Requirements For Sons of the Forest
The Forest was a demanding game when it was released, but part of that was down to its relatively poor optimization. Sons of the Forest is going to be far more demanding, and that will be at its most obvious when trying to play it at 4K.
While we don't have any kind of official guidance on what you will need to play the game at this resolution, it's going to need something particularly powerful, especially if you want to play with all the settings turned up to their maximum and retain high frame rates.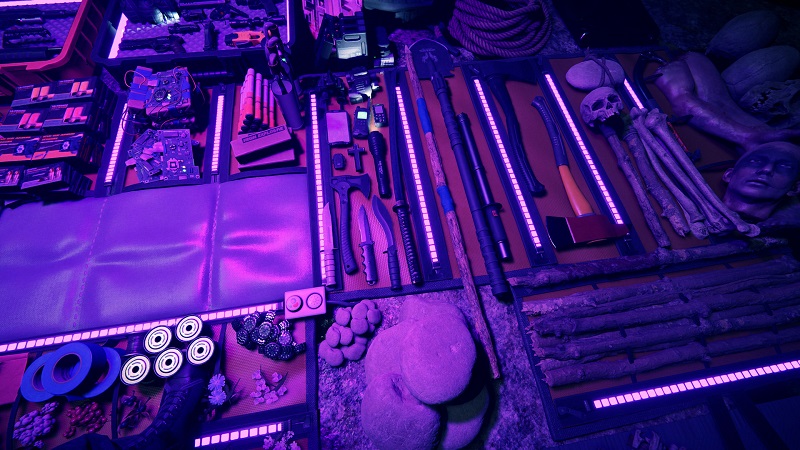 Image source: Steam
For the processor, the Intel Core i5-13600K is plenty. You will get slightly better performance with the Core i7-13700K or Core i9-13900K – just not much. They are much faster in productivity tasks, though, so if you want to record yourself playing for streaming or editing later, those CPUs will accelerate those tasks.
Alternatively, the AMD Ryzen 7700X would still be a great pick. Though you might want to keep an eye on the performance of the new 3D V-Cache versions of the Ryzen 7000 series, as they look set to be the fastest gaming processors in short order.
For graphics, the AMD RX 6950XT is the most cost-effective, but if you want a little more performance, the RX 7900 XT is an equally great buy and will give you higher frame rates at 4K. The same goes for the RX 7900 XTX, which is only £100 or so more again. Nvidia's cards are more expensive for the performance, but the RTX 3080, and new-generation RTX 4080 offer excellent 4K gaming performance.
The RTX 4090 is still the king of the hill, though, so when playing any game at 4K it offers the absolute pinnacle gaming experience.
What PC do we recommend?
Our Chillblast Synapse is a stunning gaming PC using the very latest components available to deliver a perfectly balanced Sons of the Forest experience at 4K resolution.
At the heart of the Synapse beats a powerful 5GHz twelve-cored Intel Core i7-12700K coupled with 16GB of RAM, making the system ideal for video and photo-editing workloads. Arguably even more importantly, graphics are provided by the exceptionally powerful NVIDIA GeForce RTX 4080 Graphics Card – a 16GB monster that was designed to enable premium gaming experiences even on multi-monitor and VR headsets.
It's Asus TUF Z690-PLUS Wifi motherboard comes with native Wi-Fi 6, USB 3.2 and NVME, so you can be sure you are as future-proofed as possible. Plus, built-in 2.5 Gigabit ethernet means you can make the best of the fastest broadband connections, and enjoy the delights of catch-up TV and Youtube with no buffering.
Additionally, all of your triple-A games will load up at lightning speeds thanks to Samsung's 980 PRO M.2 solid state drive – a storage device 12x faster than a conventional 2.5" Solid State Drive. Power is provided by an excellent 80 PLUS Gold certified PSU, and it is all housed in a Phanteks G500A DRGB case complete with a tempered glass side panel and RGB accent lighting.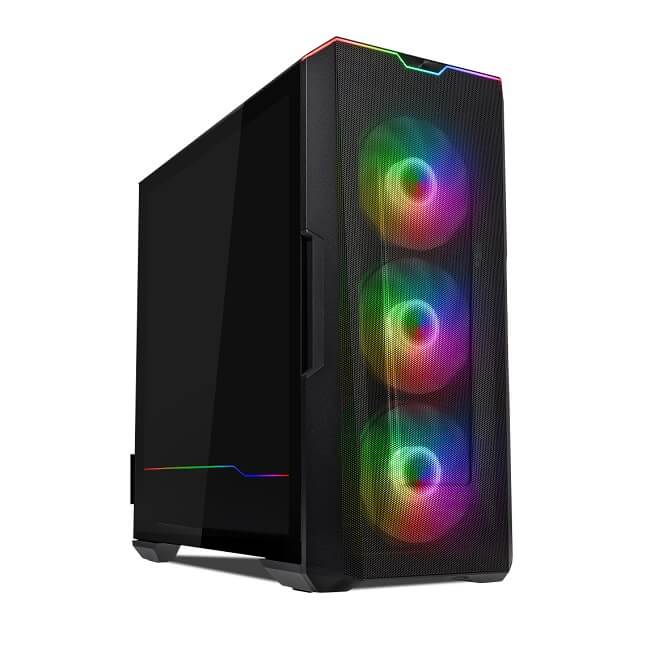 Conclusion
Sons of the Forest looks poised to be one of the most exciting game releases this year, representing a hot new entry in the survival horror genre. But also one that through its AI companion and unique enemies, might be the first sign of much improved computer-controlled helpers and enemies in modern games.
It's a great looking game, too, so those with the most powerful PCs – or those willing to build them – will have a wonderful experience exploring the murky island, above and below ground. But you don't need a monster of a PC to play it and even those on older gaming PCs can get by on lower settings.
Hopefully, the developers implement some measure of dynamic upscaling, so FSR and DLSS can make sure everyone is playing at high frame rates; with a pretty game like this, though, the more powerful a GPU you have, the better.
If you want any more help putting together a gaming PC to play Sons of the Forest, get in touch with Chillblast and one of our expert system builders will talk you through building the perfect gaming PC for you.