The Nvidia RTX 2080 Ti is, as of January 2020, the most powerful mainstream graphics card in the world. With a price tag that's north of £1,000, you would hope so. But while it may offer the best frame rates and best support for ray tracing outside of some of Nvidia's workstation cards, is it really worth spending that much on?
So we ask, should you upgrade to a 2080 Ti?
It's the best
The answer to this question is really going to depend on your personal circumstances, though there are some universal truths about this card that are worth considering too.
To make this clear right from the get-go: If you have an effectively unlimited budget and you want the absolute best gaming performance with the most powerful graphics card available today, the Nvidia RTX 2080 Ti is your only realistic choice. Other cards don't come close to it on performance and there isn't likely to be anything new to replace it for another six months at least.
If that's you, stop reading now and go buy yourself a 2080 Ti equipped system, you won't regret it.
But if you do care about how much you spend on your graphics card and you don't care about having the best of the best, but just want one of the better cards that offers great bang for buck, there are some other things worth considering.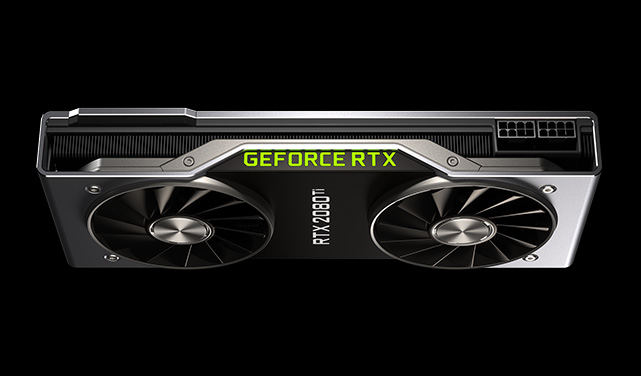 There are better value cards
The 2080 Ti is only really eclipsed in raw performance by the Titan RTX, which at more than double the price of the 2080 Ti for just a few percent more power, is not worth buying for almost anyone.
The RTX 2080 Ti isn't quite such a poor value proposition when it comes to gaming, as it does far outstrip the next-best GPU in the performance spectrum, the RTX 2080 Super. But the gap isn't as significant as the price difference might suggest.
Depending on the game, the RTX 2080 Ti is between 10-25 percent faster than the 2080 Super, but in some cases it's more than 50 percent more expensive. You can buy a 2080 Super equipped gaming system for under £1700, whereas you'll be lucky to find just a 2080 Ti card with adequate cooling that costs less than £1,000, let alone the rest of the system. And there are some with slight overclocks that go for well north of £1,200. Our 2080 Ti complete systems start at around £3,000.
So if you fancy saving over a grand at the expense of maybe 30 FPS at 1440P, or even 10-20 FPS at 4K, then a 2080 Super might be worth considering instead. If you're just looking for a card that can play 4K games at 60 FPS with decent detail settings, or 100+ FPS at 1440p, you could even opt for an Nvidia RTX 2070 Super.
That's where the true value in the RTX generation can be found. The 2080 Ti is still the performance king, but unless you have deep pockets, it's not necessarily a card we'd recommend.
Regardless of which card you like the look of, remember that Chillblast has an in-house overclocking service that we can apply to any of our systems, whether we configure it, or you do. That means that we can get you a good few percent points additional performance, so if you're unhappy with the performance gap between some of these cards but can't quite afford the higher-end option, let us know. We might be able to close that gap for you.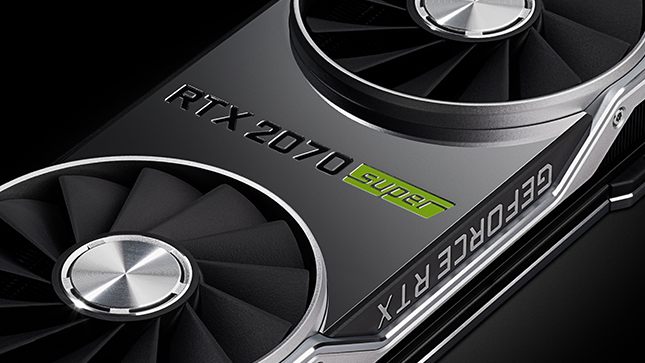 AMD's mid-range is decent, with strong features
If you're considering a 2080 Ti then you probably want super high-end performance. That's understandable, and if that's your main concern, AMD just doesn't have anything to offer right now. The best you can hope for is RTX 2070-like performance with a Radeon RX 5700 XT, which is around 40 percent slower than a 2080 Ti.
But, if you don't necessarily need bleeding-edge performance, there are some reasons to consider AMD's options over that of Nvidia. The 5700 XT is comparably powerful to the short-lived Radeon VII and is one of the most powerful graphics cards AMD has ever released. It's a fantastic 1440p gaming card and one that can handle 4K gaming at lower frame rates or details settings without much difficulty.
But its the AMD feature set from its Adrenaline 2020 software that makes Radeon GPUs an intriguing proposition in 2020. The latest release has AMD's image sharpening and Fidelity FX image enhancements, as well as input lag reduction for more competitive gaming, integer display scaling for beautifying classic pixelated games, and the intriguing Radeon Boost. That feature is still being trialled, but using dynamic resolution adjustment during fast player movements, it's able to increase frame rates by up to 10 percent without impeding visuals.
These sorts of features shouldn't sway you by themselves one way or the other, but they do add value to the AMD options when it comes to picking your next GPU.
What about ray tracing?
As it stands, only Nvidia cards support the brand of RTX-driven ray traced shadows, reflections, and global illumination found in games like Control, Metro: Exodus, and Mechwarrior 5: Mercenaries. If you want to play games with ray tracing then your choice is limited to Nvidia cards for now. If you want the best ray tracing performance, the 2080 Ti is the obvious choice too.
With 68 RT cores, it far outstrips the 2080 Super's 48 cores and can handle ray tracing in games at 1080p and 1440p without chugging to a standstill.
It's still not amazing at it though, and there aren't many games that can support it. Ray tracing as a technology is still in its infancy and if you're considering buying a 2080 Ti for ray tracing alone, remember that you won't be able to play with it at 4K, even with a super-powered card like this one. Your frame rate will tank too, though deep learning super sampling can help.
If ray tracing is important to you, the 2080 Ti is the best card for the job. But like AMD's features, it's not worth spending all your money on that alone.
So, should you buy a 2080 Ti?
Buying a new GPU is never easy because chances are you're going to be using it for years to come. That goes doubly so if you're putting down four figures for just one of your systems many components.
When it comes to the Nvidia RTX 2080 Ti, though, the choice is a relatively simple one. If you want the absolute best when it comes to raw performance, whether that's frame rate, details, or ray tracing, the RTX 2080 Ti is by far the best card for the job. If it's in your budget, get it. You'll be extremely happy.
But if you can't justify the cost, or don't mind sacrificing just a few frames for substantial savings, there are much better value cards elsewhere worth considering too.
More resources:
Check out this article that takes a look at the best GPU for under £500!
Still undecided? Check out this article that compares which is better: the GTX 1080 TI 11GB or the 2080 8GB?
Looking for an RTX card but can't decide? Check out this article that compares the 2080 with the 2080 Ti to see which is best for you!