Payday 3 is the upcoming instalment in the popular Payday game series developed by Overkill Software and Starbreeze Studios and published by Deep Silver.
It's set to be released on September 21st and is a sequel to Payday 2, seeing the notorious Payday crew ripped from their early retirement in order to deal with the threat left behind by their past chaos and crimes.
As with any modern game release, knowing the system requirements necessary to run the game at optimal settings is vital for having an enjoyable gameplay experience. In this article, we'll explore the PC specs required to run Payday 3, as well as provide recommendations for those looking to upgrade their current setup.
So, whether you are a die-hard Payday fan or a newcomer to the series, read on to discover what hardware you will need to immerse yourself in the world of high-octane heists.
Payday 3 PC Minimum Requirements
OS: Windows 10
Processor: Intel Core i5-9400F
Memory: 16 GB RAM
Graphics: Nvidia GTX 1650 (4 GB)
For a third instalment in an ever-improving game franchise, the minimum specs for Payday 3 aren't overly demanding and should provide at least a 1080p experience with graphical settings on the lower side.
Both the CPU and GPU are a few generations old now so most gaming PCs made within the last 3 to 5 years should be able to handle getting the game up and running.
However, the GPU was entry-level when it launched, with only 4GB of VRAM to power a game's visual fidelity. Although that doesn't mean they aren't capable of playing modern games, as this game's specs clearly show, it does mean that you'll have to stick to low settings.
One aspect of these specs that is a little demanding, however, is the 16GB RAM requirement, even at minimum. Those with lower-end PCs with only 8GB of RAM will need to consider adding a second stick in order to have a chance at smooth gameplay.
If your PC just meets these specifications, however, you will need to be content with the lowest settings. You'll only be able to play at around 1080p at 25-30 FPS with pretty much all the settings on low, which is fine if you're playing on a small monitor, but if you're trying to play on a larger monitor or even a TV, it's not going to look great.
Plus, the low frame rate will have an impact on your gameplay experience as you'll start to feel your sluggish reaction times in comparison to your teammates.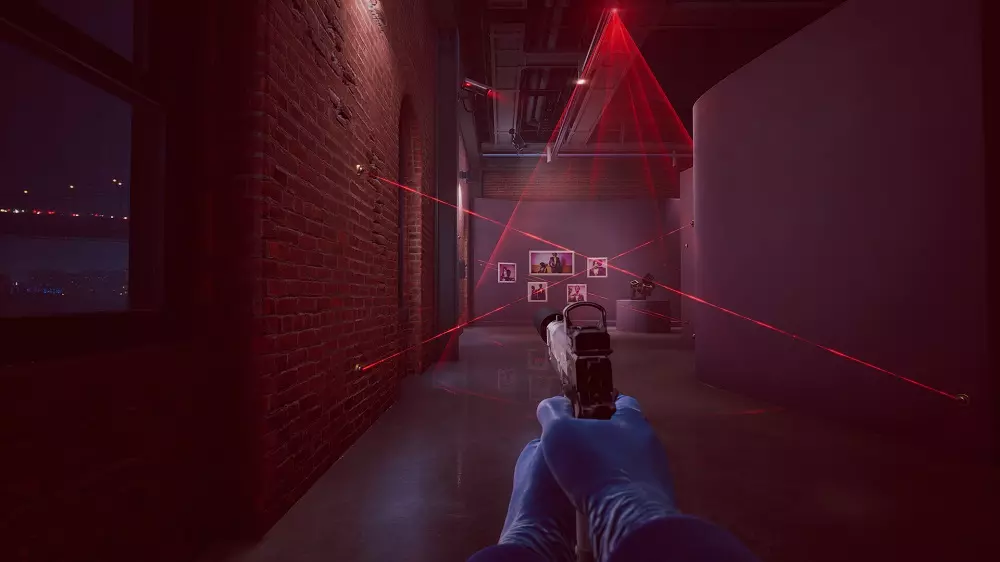 What PC do we recommend?
A PC that we'd recommend at this level would be the Fnatic Boost AMD Ryzen 5 GTX 1650 Gaming PC.

It houses the suggested Nvidia GTX 1650 GPU but offers an upgrade on the CPU, with a much newer AMD Ryzen 5 5600. This CPU is one of the best mid-range options on the market and is often touted as one of the best value-for-money CPUs you can buy.
It also comes stocked with the required 16GB of RAM, plus a superfast 500GB SSD to store the game on which should be more than enough alongside a few others too.
Payday 3 PC Recommended Requirements
OS: Windows 10
Processor: Intel Core i7-9700K
Memory: 16 GB RAM
Graphics: Nvidia GTX 1080 (8GB)
Systems that fall within these recommended specifications will likely provide a solid gameplay experience at 1080p, raising framerates from those achieved using the minimum specs, whilst maintaining visual integrity.
Even though the GTX 1080 GPU mentioned here was released a good 4 years before the GTX 1650 listed in the minimum specs, it outperforms it easily with its 8GB of VRAM. So, ideally with a system like this, you'll be able to play 1080p at mid to high settings without too much of a dip in frames.
Saying this, however, if you want to play Payday 3 at higher resolutions and at higher framerates, you will need to build a PC with more powerful parts, ideally from the most recent generations.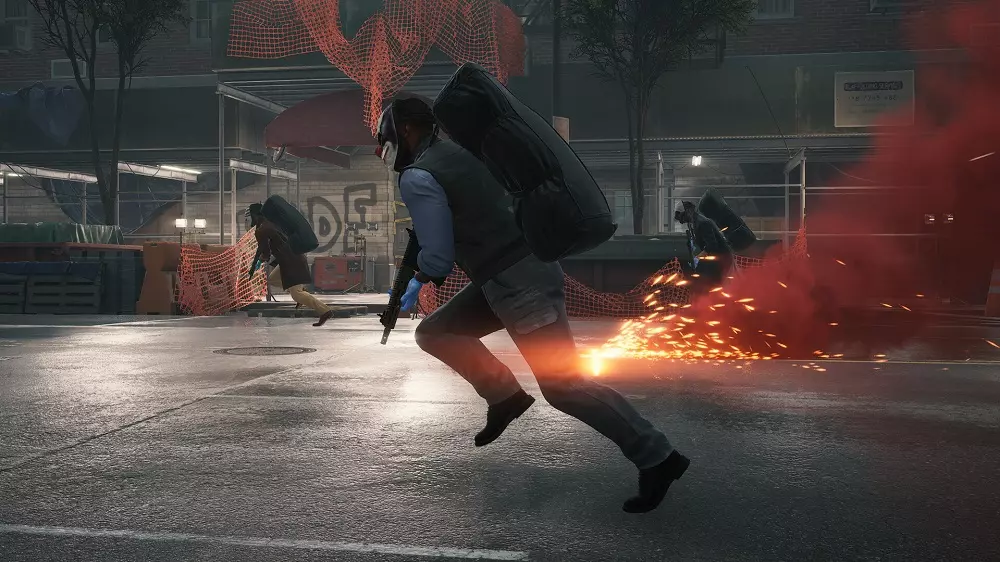 What PC do we recommend?
A PC that we'd recommend at this level would be the Chillblast Evolution Intel Core i5 RTX 3060 Gaming PC.
As the specs listed are a few years old now, this PC features much more recent parts, upgrading the CPU to a 13th Gen Intel and the GPU to an RTX 3060. The combination of these newer parts means more future-proofing alongside a top-tier 1080p (and even 1440p) experience.
The fact that the 3060 is part of the RTX range also means full support for RTX-driven ray tracing and the all-important DLSS upscaling technology for higher frame rates in supporting games.
What do you need to play Payday 3 at 4K?
If you have the budget and want to enjoy committing crimes at a glistening 4K, then you'll need a hefty PC to do so.
With that in mind, the perfect system for playing Payday 3 at 4K is the Apex AMD Ryzen 7 X3D RX 7900 XTX Gaming PC. It combines the best gaming processor in the world with one of the top graphics cards for a high-performance gaming PC that can do absolutely anything and everything.
The AMD Ryzen 7800X3D is a super-powered gaming processor that beats even some of the more expensive CPU models with higher core counts thanks to its blazing-fast onboard cache. That pairs perfectly with 32GB of high-speed DDR5 memory, and 2TB of PCIe 4 SSD storage for the most responsive gaming experience. It's also ready for future games with Direct Storage support for even faster game load times.
To power that 4K experience, however, we need a powerful GPU and in the AMD RX 7900 XTX we have the perfect solution. It's the most powerful graphics card AMD has ever made and it will find playing Payday 3 at 4K an absolute cakewalk.
With full support for FSR, it can drive up frame rates in supported games even more, and it even has some impressive ray tracing support in compatible games. Plus, its 24GB of VRAM makes it future-proofed against any advances in gaming technology in the years to come.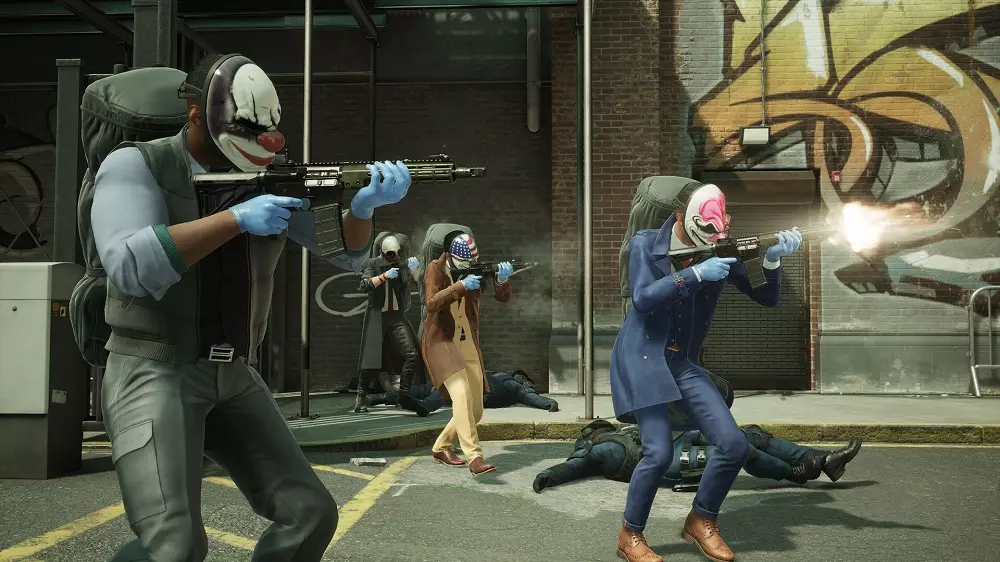 Conclusion
Overall, the recommended specifications listed by Deep Silver will no doubt provide you with a good Payday 3 experience. But, if you really want to amp it up and get the best experience you can, we'd suggest upgrading to a more modern system created by our experts at Chillblast.
If you need any further help building the PC to play this, and other games you're excited about, get in touch with Chillblast and our system-building experts will walk you through everything you need.