Nvidia recently expanded its range of Ampere, RTX 3000 graphics cards with two new, high-powered entries: the RTX 3080 Ti, and the RTX 3070 Ti.
The former, an effective replacement for the last-generation flagship, the RTX 2080 Ti, is an absolute monster of a graphics card, chasing the tail of the enormous RTX 3090. And the 3070 Ti is a specially binned RTX 3070, bringing more performance, for additional power and thermal demands.
How do these new cards stack up in the wild? And should you pay that bit more for them when building your next custom gaming PC?
Here's everything you need to know about Nvidia's new top-tier GPUs.
RTX 3080 Ti and 3070 Ti spec comparison
Graphics card specifications only tell half the story of how well they perform. But it does begin to lay the groundwork for our comparison and may point to the long-term performance of these cards, along with what kind of weaknesses they may have against current and future competition.
| | | | | | |
| --- | --- | --- | --- | --- | --- |
| | RTX 3090 | RTX 3080 Ti | RTX 3080 | RTX 3070 Ti | RTX 3070 |
| GPU | GA102 | GA102 | GA102 | GA104 | GA104 |
| Process node | Samsung 8nm | Samsung 8nm | Samsung 8nm | Samsung 8nm | Samsung 8nm |
| Interface | PCI Express 4.0 | PCI Express 4.0 | PCI Express 4.0 | PCI Express 4.0 | PCI Express 4.0 |
| CUDA Cores | 10496 | 10240 | 8704 | 6144 | 5888 |
| RT Cores | 82 | 80 | 68 | 48 | 48 |
| Tensor cores | 328 | 320 | 272 | 192 | 192 |
| Base clock | 1395 MHz | 1365 MHz | 1,440MHz | 1575MHz | 1500MHz |
| Boost clock | 1695 MHz | 1665 MHz | 1,710MHz | 1770MHz | 1725MHz |
| Memory | 24GB GDD6X | 12GB GDDR6X | 10GB GDDR6X | 8GB GDD6X | 8GB GDDR6 |
| Memory speed | 19.5 Gbps | 19 Gbps | 19Gbps | 19 Gbps | 14Gbps |
| Memory bus | 384-bit | 384-bit | 320-bit | 256-bit | 256-bit |
| Bandwidth | 936GBps | 912.4GBps | 760GBps | 608.3GBps | 448GBps |
| TDP | 350W | 350W | 320W | 290W | 220W |
The 3080 Ti

The RTX 3090 is still the king of the hill, but it's clear that the 3080 Ti is very, very close behind.
The RTX 3080 was separated from the top-tier 3090 by a gulf in CUDA cores and in memory size and bandwidth. But the 3080 Ti is almost a 3090, with only the sheer size of the 3090's memory and its larger physical footprint as the real differentiating factors.
The 3080 Ti enjoys almost 18% more CUDA cores than the 3080, and a wider memory bus, substantially increasing its overall memory bandwidth. It also has a greater number of RT and Tensor cores, making it more capable of leveraging RTX ray tracing and DLSS technologies.
Arguably the most important improvement with the 3080 Ti, however, is its additional 2GB of memory.
Although the RTX 3080 is a fantastic 4K gaming graphics card, its 10GB of GDDR6X could be a limiting factor in enabling every visual feature in future generations of AAA games. Hence a little extra memory headroom will make the 3080 Ti relevant for longer.
The only downsides to all that power are the slight drop in clock speed and the higher TDP. But since almost all of these cards demand close to, or over 300W, strong system cooling and a decent power supply are a must for any of them.
All Chillblast RTX 3000 PCs come equipped with high rated power supplies and excellent cooling to help keep them cool and run quietly. We also offer a range of watercooling options if you want something more advanced. For more details, speak to a Chillblast system building expert to see what kind of custom cooling setup we could build for you.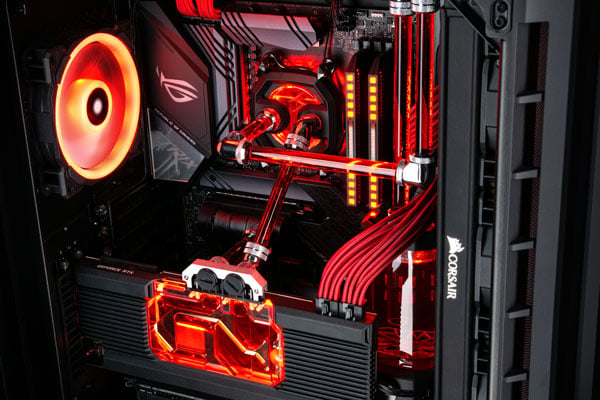 The 3070 Ti
As for the 3070 Ti, it's not quite as substantial an upgrade over the 3070, but it's still noticeable.
The slight bump in CUDA core and clock speeds will give it an edge in certain games, but the most impactful change is in the switch from standard GDDR6 to GDDR6X memory. That gives it much faster memory speeds and leads to an increase in memory bandwidth of almost 36%.
In some of the faster-paced games that are coming down the pipe built with new-generation NVMe storage in mind, memory speed could be a big factor and should help increase the longevity of the card when it comes to high-end gaming.
A big factor to consider, however, is the higher TDP, which makes quite a sizeable jump over the 3070's 220W. Fortunately, the PSU recommendations remain the same, at 600W, so you don't need to factor in a more powerful power supply, but it is enough to mean your system cooling will have to work a little harder with the Ti variant.
Real-world performance – are they worth it?
Moving beyond the specifications, let's take a look at how these two cards performed under various review test suites.
RTX 3080 Ti – the new gaming king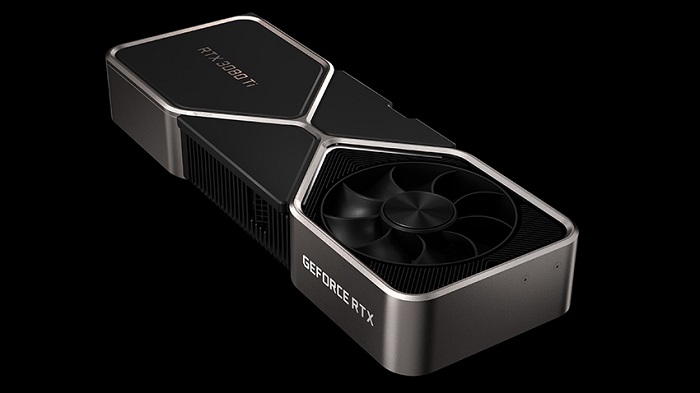 The RTX 3080 Ti leverages its big uptick in CUDA cores and extra memory bandwidth to great effect.
At 4K resolution, in particular, it makes big leaps of more than 10 percent over the RTX 3080 in games like Control, Shadow of the Tomb Raider, and high single-digit performance gains in Assassin's Creed: Odyssey, and Metro Exodus. In many cases, this puts it in contention, or even slightly more powerful than the RTX 3090.
The speculation for this is that with all that additional memory, the RTX 3090 has to divert more of its cooling and power potential to the memory, thereby sacrificing core power and sustained clocks.
Although the RTX 3080 Ti is designed as a 4K gaming graphics card, it's still an amazing card at 1440p if you want to drive higher frame rates. It's easily capable of hitting an average of over 100 FPS in Borderlands 3, Metro Exodus, and can even exceed 150 FPS in Dirt 5.
How does it fare against AMD's offerings?
Just as important as its gains over its own Nvidia compatriots, the RTX 3080 Ti also solidifies itself against the AMD competition. It pulls well ahead of the RX 6800 XT and in many cases eclipses the RX 6900 XT too.
This is especially true in games that support ray tracing, where the additional RT cores and faster ray acceleration give the RTX 3080 Ti a significant performance improvement when running the real-time lighting effect. That goes doubly so when deep learning super sampling (DLSS) can be enabled, as it offers a huge boost in frame rates without sacrificing visual quality.
While the 6900 XT and other AMD cards can now support FidelityFX Super Resolution, so can the 3080 Ti, and the support for that new technology is limited to a select few games at this time.
What about Vs the 3090?
If you can keep it cool enough and feed it enough power, the RTX 3090 is still the more powerful card overall, but it's very close and with prices so distinct between the two, the RTX 3080 Ti has definitively stolen the flagship gaming crown.
The RTX 3090 is an amazing card for gaming, but its huge memory banks make it the better card for a number of professional applications, so it's the best choice if you're looking to both game and work with your custom PC.
Chillblast offers Nvidia RTX 3080 Ti's in all of our custom gaming PCs if you want to configure them yourself for maximum performance. Alternatively, they come fitted in two pre-built gaming PC designs, the Chillblast Serenity Elite Gaming PC, and Chillblast Fusion Ryzen 9 5900X Gaming PC.
The main difference between the two is the CPU of choice, with the former sporting the most high-end Intel 11900K gaming processors, and the latter the AMD flagship: the super-powered Ryzen 9 5900X. Both are monstrous gaming PCs with all the power you could need for playing absolutely anything at 4K and high frame rates.
Professionals who want the RTX 3090's additional headroom for productivity tasks can configure any of the high-end Chillblast gaming PCs with it inside, or opt for the ultimate productivity workhorse: the Chillblast Fusion Threadripper, which pairs a 32-core AMD Ryzen Threadripper 3970X with the RTX 3090.
RTX 3070 Ti – a little more for a little more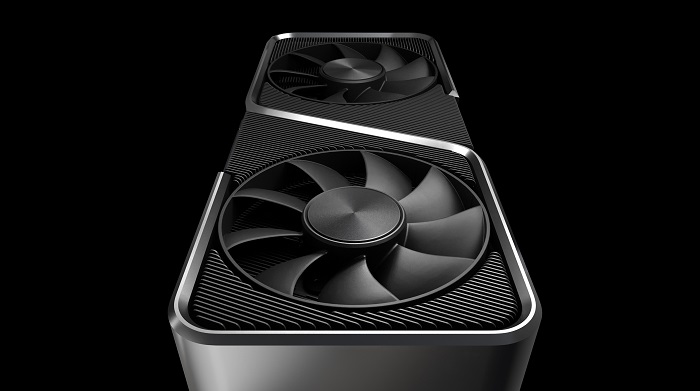 The RTX 3070 Ti isn't the same big upgrade as the RTX 3080 Ti, with only a modest increase in CUDA cores to complement its faster memory, but that doesn't mean it isn't an upgrade.
That additional headroom helps the RTX 3070 Ti edge a little closer to the coveted 60 FPS at 4K resolution in games like Control and Borderlands 3, although it doesn't quite make it there.
It does manage it in slightly less demanding games like Shadow of the Tomb Raider and Metro Exodus, so if that's an important performance milestone for you to reach in your favourite game, then the RTX 3070 Ti becomes an attractive purchase.
It also edges ahead of the RX 6800 XT in some games, making the overall package of a powerful Ampere GPU with faster ray tracing and DLSS support a viable alternative to the high-end AMD GPU, especially now it too can support FidelityFX Super Resolution.
The 1440p Powerhouse
Where the RTX 3070 Ti really excels, however, is at 1440p.
There it edges close to 100 FPS in a great number of games and shows a slightly greater performance lead over the RTX 3070. It's still not dramatic, but it's there. Additionally, the faster memory and overall greater bandwidth may give the 3070 Ti a slightly longer shelf life when it comes to its ability to play cutting edge games at high resolutions and frame rates.
It does have two big drawbacks, though.
Its price is noticeably higher, making the RTX 3070 a better choice when it comes to bang for buck. The 3070 Ti also has a 70W greater TDP to contend with. That won't put pressure on your power supply, but it is extra heat output to consider, which may affect the overall cooling of your system and can put extra pressure on other components if your cooling isn't fine-tuned.
That said, if you have the extra money to spend but don't want to stretch to the more powerful, but noticeably more expensive RTX 3080, then the 3070 Ti is still a great graphics card to have in 2021.
It's fitted into two of the best Chillblast gaming PCs currently on offer: the Chillblast Fusion Wolf, and the Chillblast Serenity Advanced Gaming PC. Each comes with a 3070 Ti paired with a powerful 11th-generation Intel Core i7-11700K.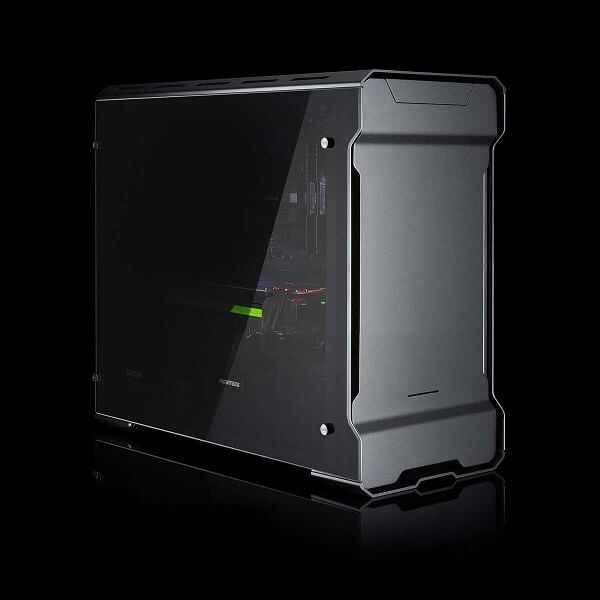 What about the 3070?
If you'd rather opt for the more affordable 3070, you can find it inside the Chillblast Next Day RTX 3070; great for if you need a fast gaming PC as soon as possible.
Bear in mind too, that the 3070 can be overclocked for additional performance. While you won't be able to hit the same memory speeds as the 3070 Ti, the core clock can be improved enough that the performance gap between the two cards can be significantly closed. This is even a service Chillblast offers free of charge to anyone buying a new gaming PC, and it won't invalidate your warranty.
We can't promise the world, as each GPU is different and each system's power and cooling parameters give it a unique performance potential, but we'll be able to squeeze something out of your new RTX GPU. Just ask your Chillblast system builder about overclocking to see what we can do for you.
Are the RTX 3080 Ti and 3070 Ti worth it?
It depends on your needs and budget, but these cards are both excellent choices for 4K and 1440p gaming at high frame rates. The 3080 Ti is a bigger upgrade than the 3070 Ti, and the latter doesn't offer quite the value for money as its non-Ti counterpart, but it is still faster, and more future-proofed too.
The RTX 3080 Ti, however, is arguably the best graphics card in the world for gaming.
If you do 3D work or a lot of video transcoding, the RTX 3090 might be worth stretching your budget to, but otherwise, the 3080 Ti is the card for the job. The 3070 Ti is a great choice if you can't quite afford a 3080, and it provides credible competition for the RX 6800 XT, especially in games with ray tracing and DLSS support.