Aside from the conservative PC system requirements, Naraka Bladepoint has set itself apart from other Battle Royale games. There are two things separating it from the mainstream.
The first, obviously, is that you are predominantly using bladed weapons to do battle, and magically aided martial arts is at the forefront of the action. Another difference is the surprisingly detailed visuals. These feel like a step away from low poly graphics usually found in double-digit player multiplayer lobbies.
Naraka handles up to 60 players in a server, carefully optimised to produce a campaign-like experience against dozens of other warriors. As you flip, flop and fly through the maps using grappling and gymnastics, you will do battle with numerous enemies, in pursuit of the final victory.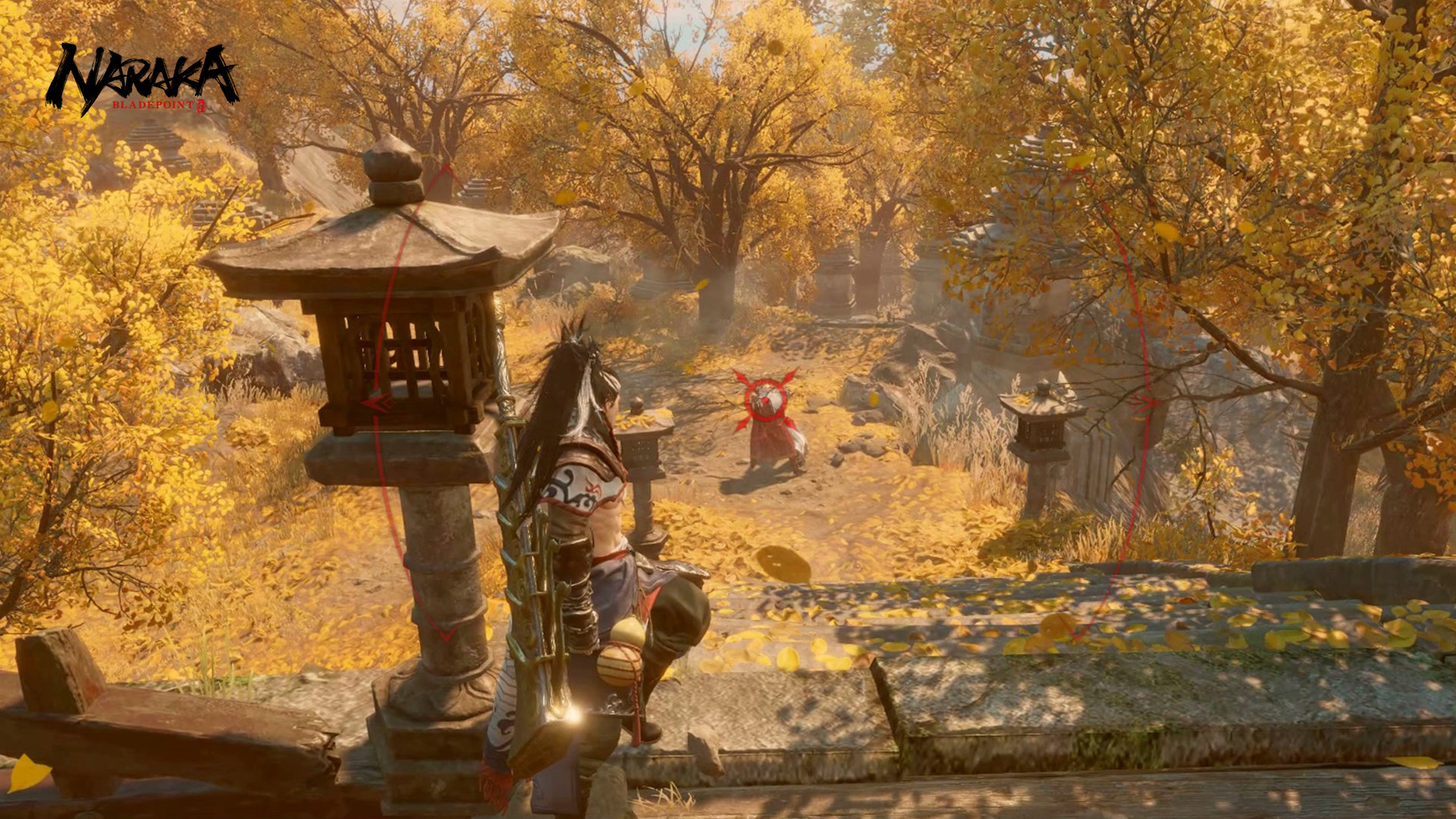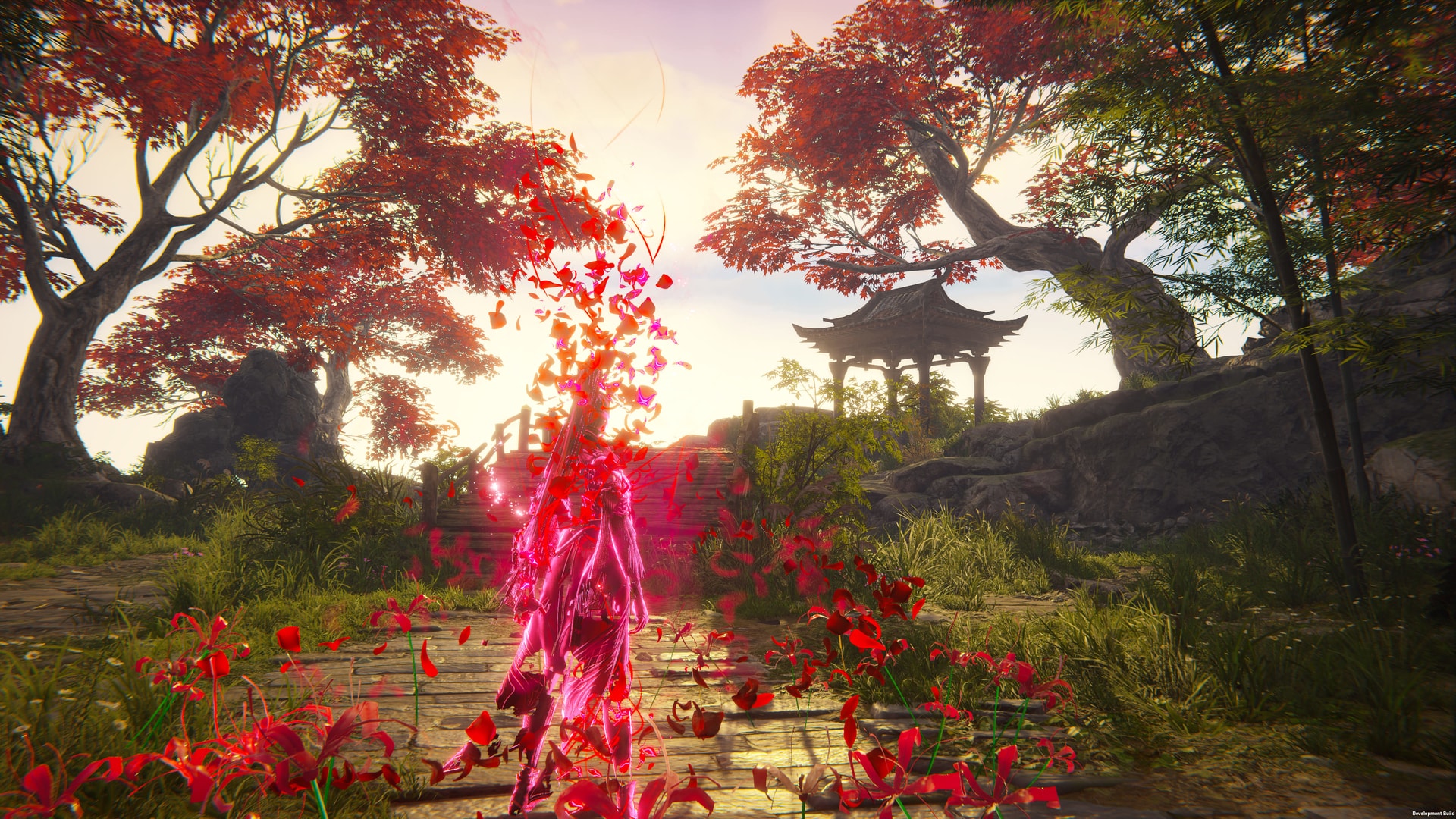 Martial Arts Battle Royale
With a decent array of weaponry, both ranged and close combat, Naraka keeps the action red hot throughout. You will rarely have time to breathe as an onslaught of opponents attempt to end you by blade, cannonball, arrow or flame.
With a seemingly endless variety of player skins, you can create your unique persona, and be completely immersed into the rich world that has been crafted by developers, 24 Entertainment.
The interest in Naraka Bladepoint has continued to soar, thanks in some part to the NBWC (NARAKA: BLADEPOINT World Championship) in January. With a massive $1.5 million prize pool, the event was held in Singapore, and the finale took place in Mainland China. A total of 18 games were played over 3 days.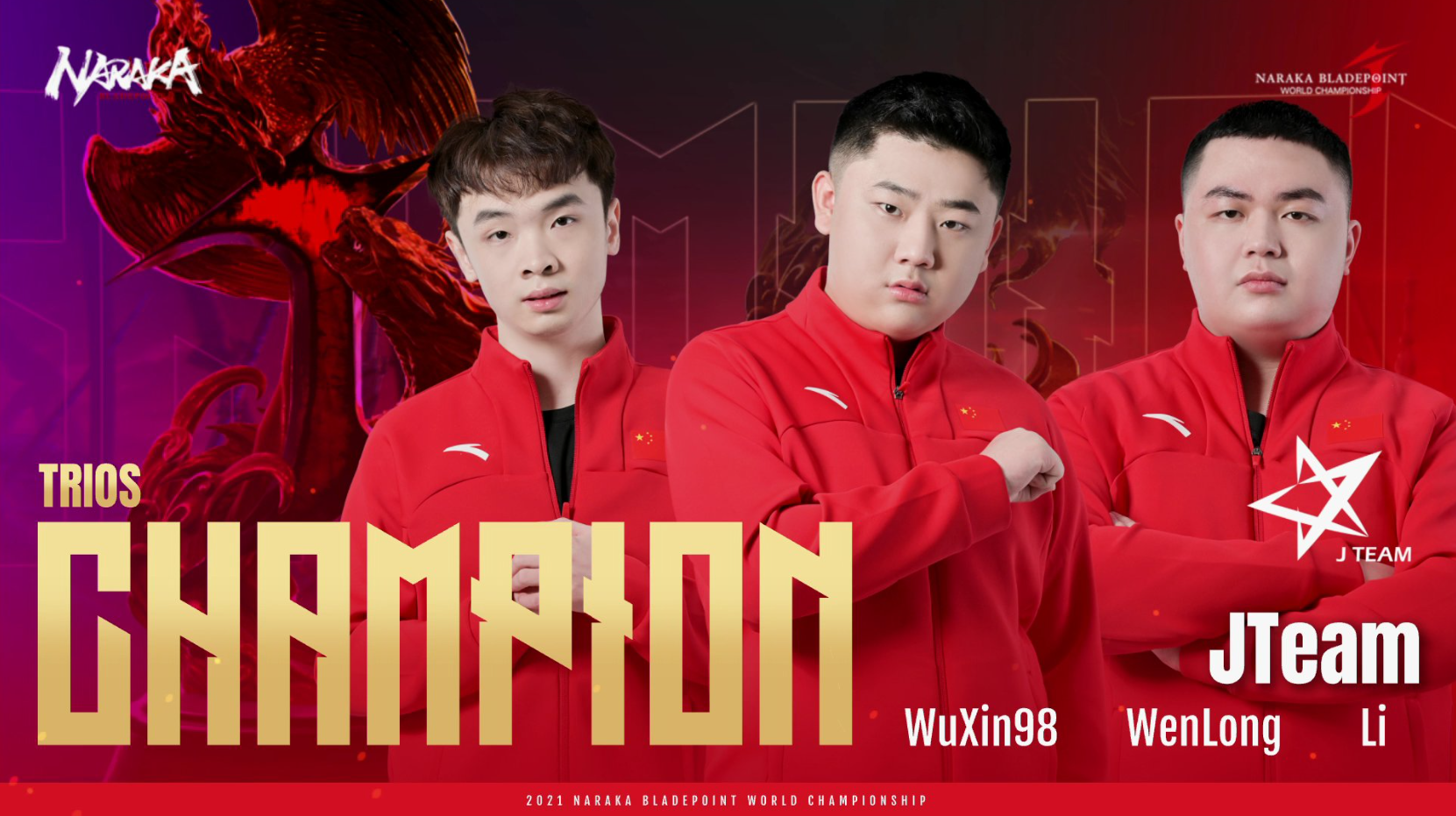 Champions JTeam took home the Ancient Cup, and thrust Naraka Bladepoint further into the spotlight, following an incredibly well received launch in August 2021.
If you caught any of the E-Sports action from the NBWC or have been debating whether to jump into Eternia and take on this incredibly unique BR game, then you might be wondering – what is the best PC specification for Naraka?
Naraka Bladepoint PC System Requirements
On the face of it, Naraka doesn't look like it needs much in the way of system specification, but following benchmarks and research, we have some good news and bad news.
Although 24 Entertainment recommend – at a minimum – Nvidia GeForce GTX 750 Ti (or equivalent), you will certainly not see the best this game has to offer when it comes to visuals. The recommended specification for 1080p/Ultra gameplay, graphics and the best experience, is closer to Nvidia GeForce RTX 3060, though the developers only recommend an Nvidia GeForce GTX 1060.
Here are the official requirements from 24 Entertainment: –
Minimum PC System Requirements
OS: Windows 10 64-bit
Processor: Intel i5 4th-Gen or AMD FX 6300 or equivalent
Memory: 8 GB RAM
Graphics: NVIDIA GeForce GTX 750TI or equivalent
DirectX: Version 11
Network: Broadband Internet connection
Storage: 20 GB available space
Recommended PC System Requirements
OS: Windows 10 64-bit
Processor: Intel i7 7th-Gen or equivalent
Memory: 16 GB RAM
Graphics: NVIDIA GeForce GTX 1060 6G or equivalent
DirectX: Version 11
Network: Broadband Internet connection
Storage: 20 GB available space
Naraka Bladepoint Expected Resolutions & FPS
Firstly, you should know that if you opt for the minimum system requirements, you will be able to run Naraka Bladepoint at 720p resolution, with framerates of 60 FPS, using the MEDIUM graphics setting.
With the recommended system requirements, Naraka Bladepoint will run at 1080p resolution, 60FPS, HIGH graphics settings. The results, however, will be inconsistent judging by the sheer number of issues reported with these specs. The GTX 1060 regularly drops lower than 60 FPS during combat scenes.
It's also important to know that both specifications need a recommended 16GB DDR4 RAM. This is mainly to squeeze as many frames as possible. This contradicts the minimum requirements (8GB RAM), but is very apparent based on the numerous benchmarks we have seen at GameDebate, Reddit and YouTube.
Recommended Processor & Graphics Card
1080p/70 FPS+/High
An Intel Core i7 7th-Gen processor will be sufficient here for the HIGH graphics setting. The Intel Core i7-7700 3.6GHz benchmarks well alongside the Nvidia GeForce GTX 1660, and will allow you to tweak visual settings to get a balanced experience.
1080p/80 FPS+/DLSS: Quality/Ultra
Firstly, we should point out that not everyone's sweet spot is 60 FPS, but we're going to need to make a few assumptions. 144Hz does seem to be the norm right now, but 60 FPS will always be the comparison when we're talking "noticable difference".
The Intel Core i5-10400F 2.90 GHz and Nvidia GeForce RTX 3060 in combination has the beans to get you to the ULTRA graphics settings in Nakara. Well over the 60 FPS magic spot.
Recommended Memory
At no point did we think 8GB was sufficient to run Nakara: Bladepoint smoothly. Nor with any degree of competence. Even having one application in the background whilst playing dropped the performance. All tests came back under 40 – 50 FPS.
To get the best out of the game, 16GB DDR4 RAM is recommended, and a minimum clock speed of 2666MHz. Anything above that, and you are looking at optimal free memory during gameplay.
Best PC for Nakara: Bladepoint

Nakara: Bladepoint Performance: 1080p/80 FPS+/DLSS: Quality/Ultra
The Chillblast Fusion Crystal Lite more than meets Naraka: Bladepoint PC system requirements, and features the striking Corsair Carbide Air 280X case, along with a cost-focused range of the best mid-range components. The Intel Core i5-10400F processor forms the foundations for this gaming PC, with the latest GeForce RTX 3060 graphics card for solid 1080p performance in Nakara: Bladepoint.
Nakara: Bladepoint – What you need to know
In this section we'll discuss some of the points brought up by actual gamers and fans of Naraka.
Does Naraka run better on SSD?
Yes. Although this is true of most games. Very few games benefit from a SATA III drive over SSD, and Naraka Bladepoint performs at optimal speeds when installed on a solid state drive. There's very few excuses to use HDD over SSD with modern gaming.
Naraka Bladepoint stuttering, FPS and lag fix
Let's talk about the storage elephant in the room. Installing Naraka on a HDD will almost certainly result in some stuttering. This has been the experience from beta right up to launch versions of the game. The majority of the stuttering is texture and asset pop-in related, caused by the game's render range.
An SSD reduces the this by loading texture files much faster during gameplay. A modern HDD won't physically cause these types of problems, but issues can still arise depending on the optimisation in a game. This is why the developers themselves recommend SSD in the system requirements.
Naraka Bladepoint Download Size
If storage is at a premium in your machine, you'll probably be wondering how much free space you're going to need. Reddit and other forums have been flooded with questions like "How big is Naraka Bladepoint?", and "How much space do I need for Naraka Bladepoint?". This is common when you're talking about a predominantly online (battle royale) game. However, most of the assets are stored on your SSD or HDD, making game boots and in-game drawing faster.
Naraka Bladepoint is about 20GB total file size. This means you should have at least 20GB of storage available on your gaming PC to both download and play Naraka Bladepoint.
The minimum and recommended specs for Nakara: Bladepoint are very conservative, and for the best experience (and consistent framerates) you need something a little more powerful than a GTX card. An RTX 3060 and 10th-Gen CPU allows for the best FPS in a multiplayer situation, and ensures you can play at the highest graphics settings, too.
There have been a lot of issues for players in the first six months of release, but the game is optimised for SSD storage – which is highly recommended, and clears up the majority of framedrop, lag and stuttering issues.