The two most important components in a gaming PC are the graphics card and processor. If you're on a budget and don't want to spend more than £200 on a CPU, though, which one is the best you can get?
For a long time, the Ryzen 5 1600 CPU was the best option out there. It gave gamers six-cores (and 12-threads with simultaneous multithreading) with a single-core boost clock that could reach 3.6GHz thanks to Precision Boost automated overclocking. If you went in and manually tweaked it you could even push it upwards of 3.8GHz with adequate cooling.
That's why the Ryzen 5 1600 is still a great gaming CPU, but due to new hardware releases in the years since its debut, there are now far better value propositions. Newer chips are faster, more capable, and often more affordable too as the 1600 becomes rarer to find at retail prices.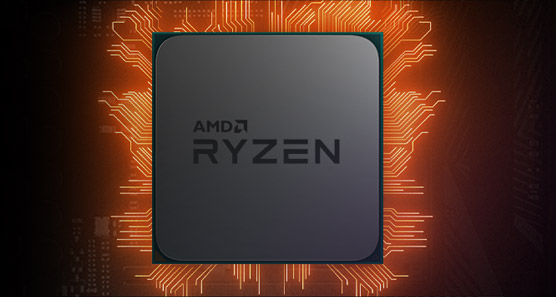 Best AMD Ryzen CPU for under £200
AMD's latest generation of Ryzen 3000 processors were a major upgrade over their first and second-generation counterparts. Thanks to a big improvement in the amount of work they can do per clock (Instructions per clock, or IPC) they are almost always better than older chips when it comes to gaming, which typically uses only a handful of cores at a time.
That's why the six-core Ryzen 3600 is a better choice for gaming than the last-generation 2700, even though the 2700 has two more cores and supports four more threads.
That's why if you want the absolute maximum gaming power for under £200, we'd recommend the AMD Ryzen 3600. It has the same six-cores and 12 threads as the last-generation 2600 and 2600X, but as part of the newer-generation of Ryzen CPUs, it enjoys a big boost in single-threaded and multi-threaded performance at similar clock speed. It's a little slower than the £50 more expensive Ryzen 5 3600X, but for most that's a saving worth making. That way you can spend what you have left on a better cooler, a faster graphics card, or a better-looking case.
Close Contenders
Other alternatives under £200 that are worth considering include the Ryzen 3 2200G, which is far below our budget but offers a very capable entry-level gaming CPU with onboard graphics cores, which can save you a lot if you're just looking to play indie games or use low resolution and detail levels.
There's also the last-generation Ryzen 2600, which is currently priced not-far-north of half that of the 3600, offering some amazing bang for buck performance that far outshines its price tag. It has the same six cores and 12 threads and can be overclocked to 4.1GHz with ease, making it comparable to the more expensive 2600X. The 3600 is still a better CPU and will give you better frame rates and smoother gaming experience, but if you'd rather spend closer to £100 than £200 with your budget, the 2600 is a steal while stocks last.
You can find some of these fantastic AMD gaming CPUs in pre-built Chillblast systems like the Chillblast Fusion Imp and Chillblast Fusion Recoil. Alternatively, use our AMD gaming PC configurator to choose the exact components you want. There you can choose from a variety of processors, a number of which add far less than £200 to your build's cost whilst still offering amazing gaming performance.
Best Intel gaming CPU for under £200
Just because AMD's new Ryzen CPUs are fantastic options, doesn't mean it's not worth considering Intel any more. In fact, even though AMD's chips are amazing at gaming and productivity tasks, Intel's comparable chips can often pip them by a few frames per second in gaming. If you're an Intel fan or you plan to only game on your PC, then an Intel build could be the way to go.
For real power gamers who still want to keep within their budget, the Intel Core i5-9600K is a fantastic choice. It has six cores and boosts much higher than the AMD alternatives at 4.6GHz on a single core. That's not everything, but some games really appreciate the added clock speed.
If you want to use Chillblast's in-house overclocking, we might even be able to push this chip to the mythical 5GHz. It's not guaranteed, as no chip is a sure thing when it comes to overclocking, but we can net up to 20 percent more power with our overclocking, so be sure to ask about it when you reach checkout.
Other Options
If you would rather not cut quite so close to our £200 budget, the Intel 9400F is an excellent choice too. Many people consider it the best bang for buck gaming CPU released in the past few years. The successor to the amazingly capable 8400, the 9400F has a full six cores and can be pushed to 4.1GHz when it's needed. It doesn't come with an onboard graphics core though, so make sure to pick a dedicated graphics card for your new system if you opt for this chip.
You can find some fantastic Intel gaming systems in our store, like the Fusion Mini Mumbo and Fusion Sentinel, both with fantastic Intel gaming CPUs at their core. But if you want to get the most bang for buck in a system that's unique to you, our Intel system configurator is right up your street.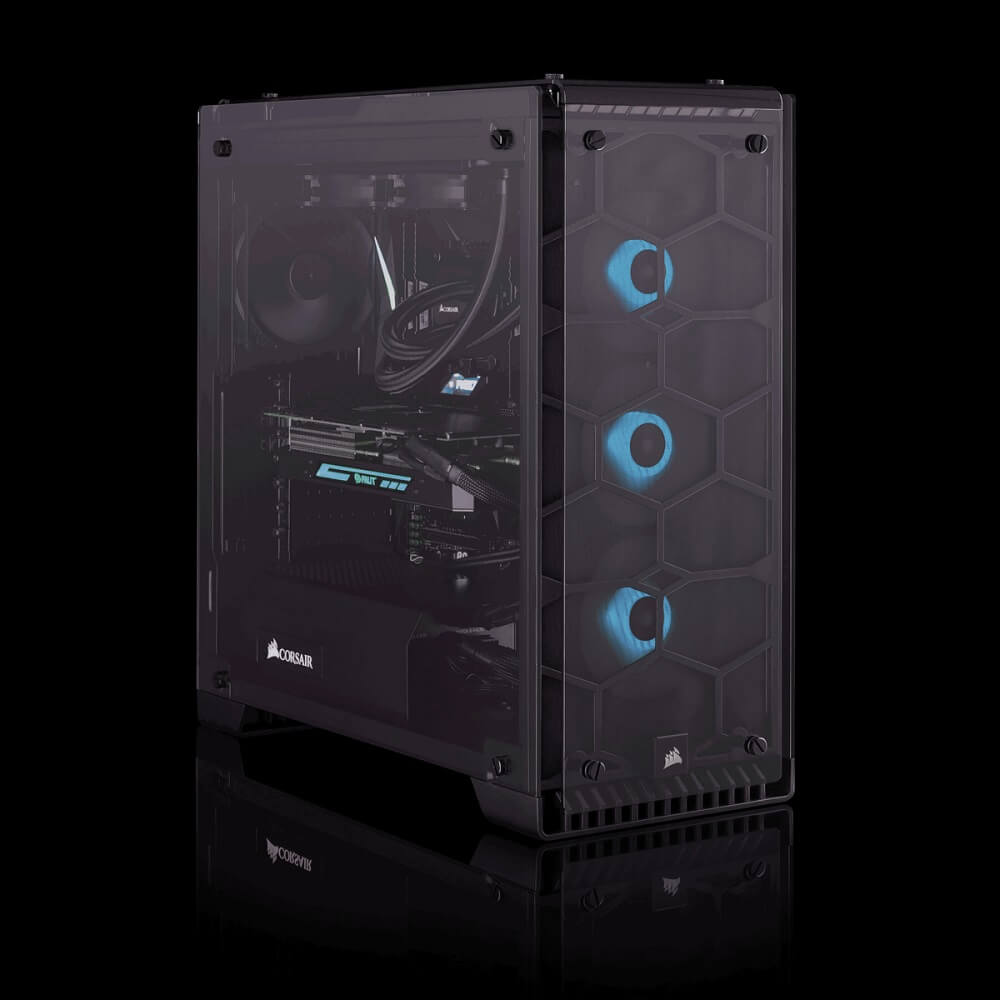 What do you need in a gaming CPU?
When it comes to picking a new processor, especially when you're basing your choice on a specific budget, it's important to know what to look for. Processors come in all shapes and sizes, from multiple generations and with very different workloads that they perform best at. Some are amazing at gaming. Some are better at running video editing software and some do a good job of both.
Here are some important factors to consider when buying a new gaming CPU:
Newer is almost always better: A £200 CPU that was released last week is likely to be far better for gaming than a £200 CPU that came out two years ago.
You don't need more than six cores: Quad cores are the new dual cores and with most mid-range chips now coming with six cores, they're a great sweet spot to target. There are eight core chips out there that are amazing at gaming too, but they fall well outside our £200 budget and those additional cores tend to be underutilised in games anyway.
Clock speed isn't everything: While more gigahertz does mean a like for like chip is faster, that's not always the case. A 4.6GHz Intel 9600K is roughly as fast as a 4.2GHz 3600.
Should you spend more than £200 on a gaming CPU?
This really depends on your budget and the goal for your gaming PC. If you're planning to play esports games like Fortnite, DotA 2, or CS:GO, or your monitor is limited to 1080p resolution, the answer is probably no. If you're planning to buy the most powerful graphics card in the world or want to game at high frame rates at 1440p or 4K, then you should probably put a few more pounds into your CPU choice.
There are higher-end options to consider like the AMD Ryzen 3700X or the best CPU AMD has ever released: the 3900X. Intel's camp has some killer gaming CPUs too, like the 9700K and 9900K – arguably the best gaming processor ever made. But they're all much more expensive.
If you're still unsure about which CPU is right for your gaming build, please do get in touch with us. Our Chillblast gaming experts can give you all the help you need to choose the right PC build for you. We want you to get the most value for money from your new rig and our experienced system builders will help you build the gaming PC of your dreams, no matter what your budget is.
More resources:
Why not check out this article that examines exactly what's new and improved in AMD's 3000 series CPUs!
Check out this article for an in-depth look at the Ryzen chip's gaming performance!
If you are looking to overclock, check out this article about the best bang-for-buck Intel chip for overclocking!