Gaming PCs can be the heart and soul of a gamer's favourite pastime.
It gives them access to the most beautiful of virtual worlds, the most engaging of stories, and the most hotly competitive multiplayer experiences. It helps them connect with friends and family all over the world in shared passion and entertainment.
So picking the right gaming PC at the right budget for you is important.
For some, entry-level PCs at an affordable price are what they're looking for, while others want to spend a little more. But how much? Is spending £2,000 on a gaming PC reasonable? Absolutely. If it's what you need and can get you the gaming experience you want.
Spending less won't automatically mean a worse gaming experience, and spending more won't necessarily mean getting a better one. It's all about the types of games you want to play and how you want them to play.
What kind of gaming PC can you get for £2,000?
Gaming PCs come in all sorts of shapes and sizes, but the difference between spending £500 and £2,000 is most clearly felt in the type of components you can fit into the system. The most powerful graphics cards cost hundreds of pounds, so you just can't fit them into more modest budgets. With a £2,000 gaming PC, though, you can get a whole lot of high-end hardware.
Chillblast Next Day RTX 3070 Gaming PC
For just over £1,700, you could get the stupendously powerful Chillblast Next Day RTX 3070 Gaming PC, complete with an Intel Core i7-11700K CPU, 16GB of high-speed memory, an Nvidia RTX 3070 graphics card, and over a terabyte of super-fast storage.
That gives you enough power to play any game you can think of at the highest of detail settings and at excellent frame rates, whether that's on a 4K monitor or in a VR headset.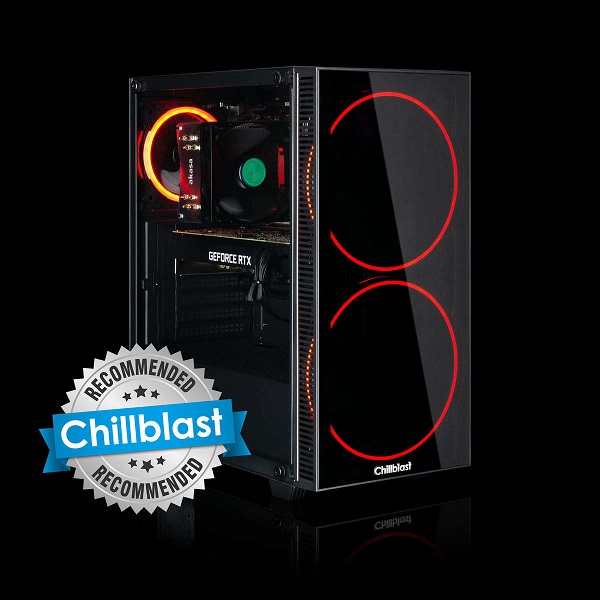 Chillblast Fusion Tranquillity Silent Gaming PC
For something around the same price, but more focused on a serene gaming experience, Chillblast's Fusion Tranquillity silent gaming PC is an intriguing alternative.
It comes fitted with the production powerhouse that is the AMD Ryzen 3700X – a CPU that is perfect for both streaming and gaming at the same time.
Its Nvidia RTX 3060 isn't as powerful a GPU, but it's far from a slouch, and with the chassis' excellent cooling and sound dampening solutions, this gaming PC remains fast and quiet, something that is often overlooked when buying a new gaming PC.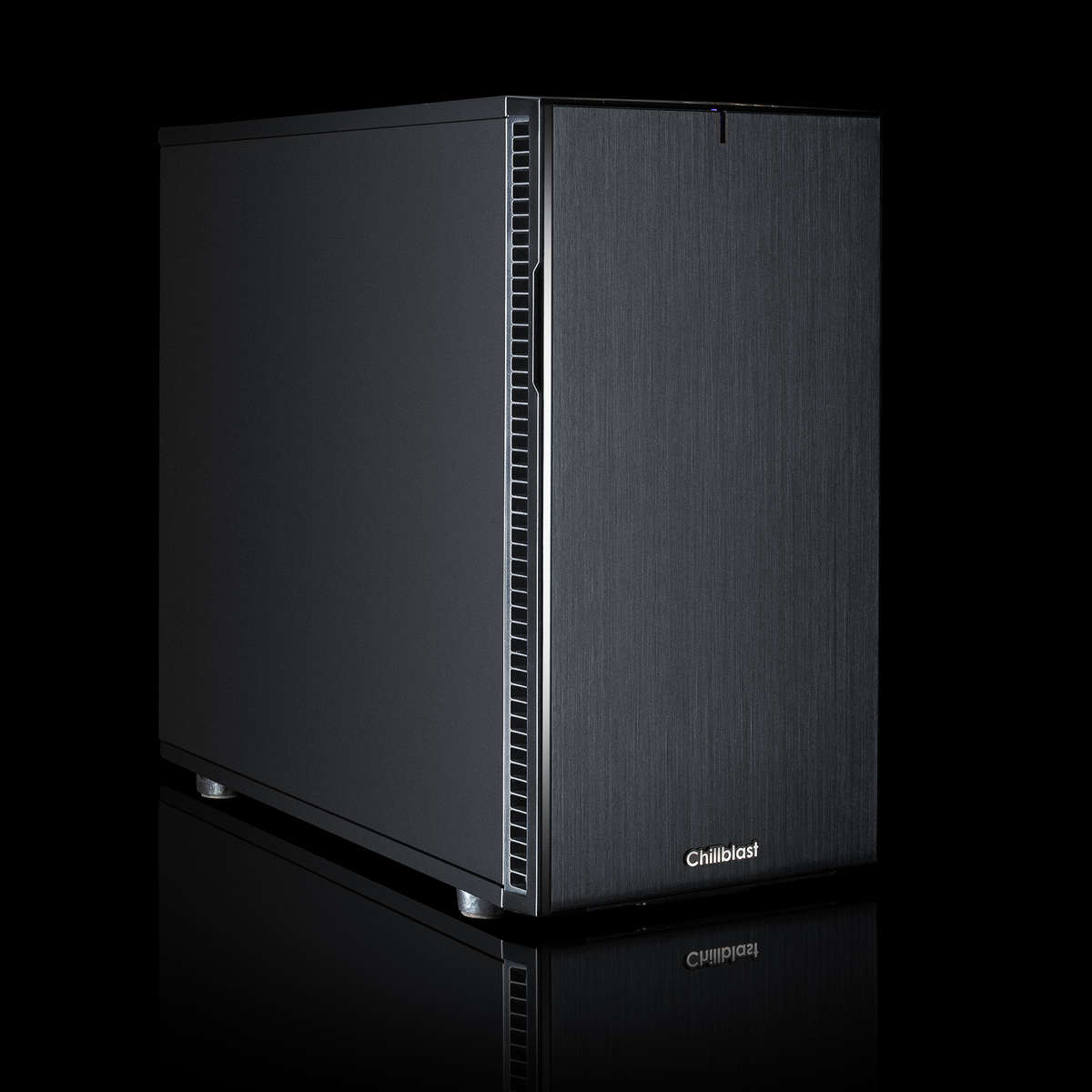 Chillblast Gulfstream Advanced 2 Flight Sim PC
If you can stretch your budget by just £20 further, there's even the option of taking advantage of a dedicated Flight Sim PC.
The Chillblast Gulfstream Advanced 2 is a monster of a system, with an Intel Core i7-10700K CPU, with the ability to hit 4.9GHz right out of the box – and we can even overclock it for you to breach that coveted 5GHz barrier (all within warranty, too).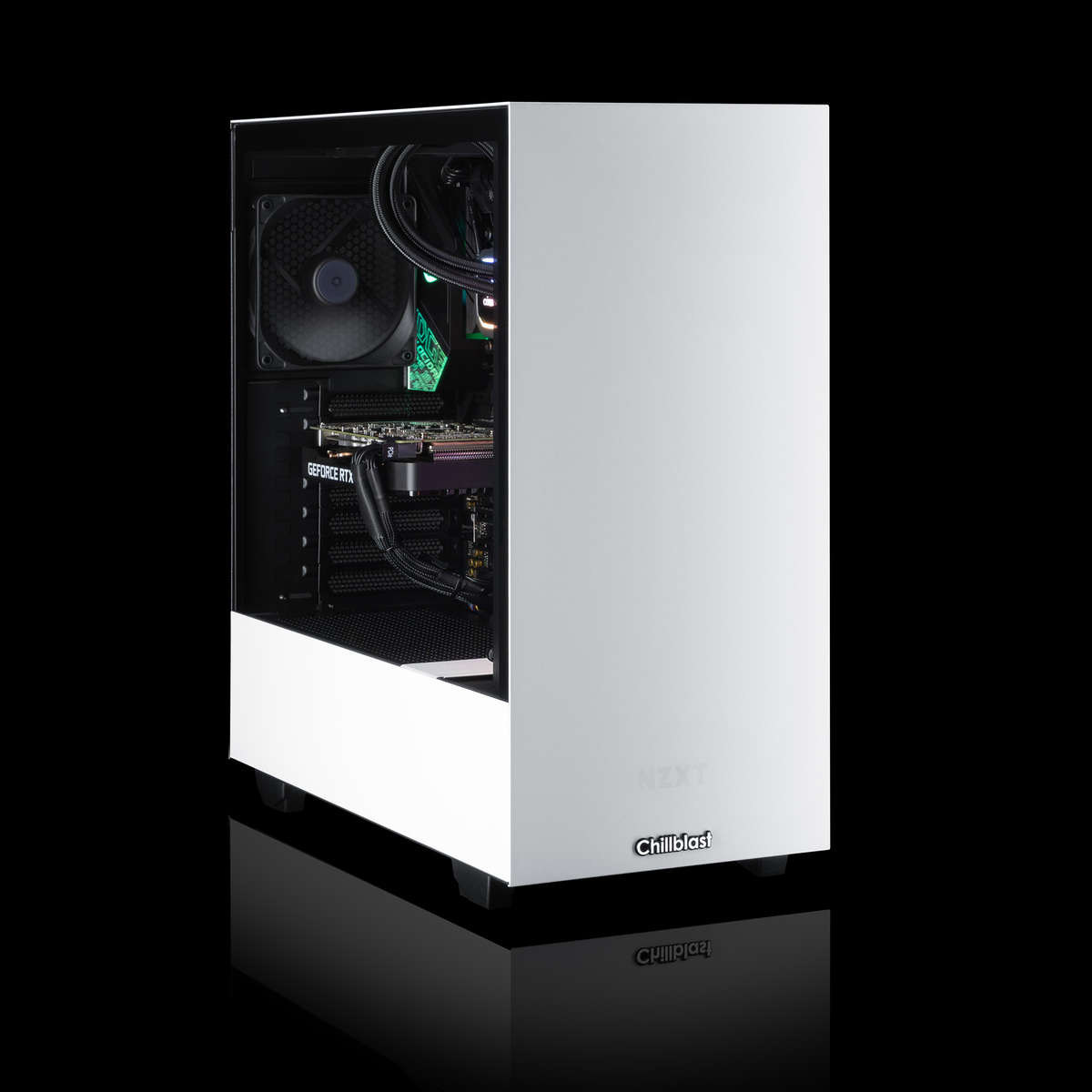 It comes with its own Nvidia RTX 3060 and 16GB of high-speed DDR4 memory, and 500GB of insanely quick NVMe storage, alongside a 2TB storage drive.
Whichever flavour of gaming PC takes your fancy, you can get a whole lot for £2,000.
Is it reasonable to spend £2,000 on a gaming PC? Certainly. But is it right for you? Whether you want to spend more or less, there are other considerations to make too.
Do you need to spend £2,000 for a reasonable gaming PC?
Absolutely not! One of the best features of Chillblast gaming PCs is that there is such a breadth of choice, that you can pick the right system for you, making savings and guaranteeing you get all the performance and features you need.
Chillblast Fusion Akula RTX 2060 Super Gaming PC
If you like the performance of the Fusion Tranquillity system we mentioned previously but don't feel the need for noise dampening foam and a high-end motherboard, there's a PC for you.
It comes with a supremely powerful AMD Ryzen 5600X CPU with eight cores and an Nvidia RTX 3060, but cuts a few corners to make a substantial saving.
My using a B450, rather than X570 motherboard, a more affordable case, and a secondary hard drive rather than SSD, it cuts the price by almost £500. If you want a high-end gaming PC at well under £2,000, this is it.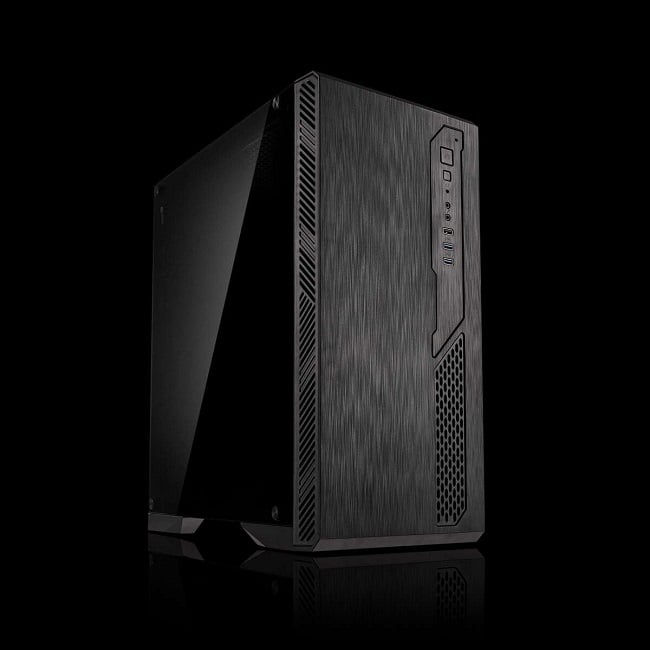 Chillblast Fusion Crystal Lite RTX 3060 Gaming PC
If you're more interested in crafting a compact system, there are reasonable gaming PCs for that too.
At just over £1,400, the Chillblast Fusion Crystal Lite RTX 3060 Gaming PC is an excellent gaming system that can fit in most tight spaces. With an Intel Core i5-10400F and an Nvidia RTX 3060, it has a fantastic configuration for all sorts of games, from Esports to immersive VR experiences.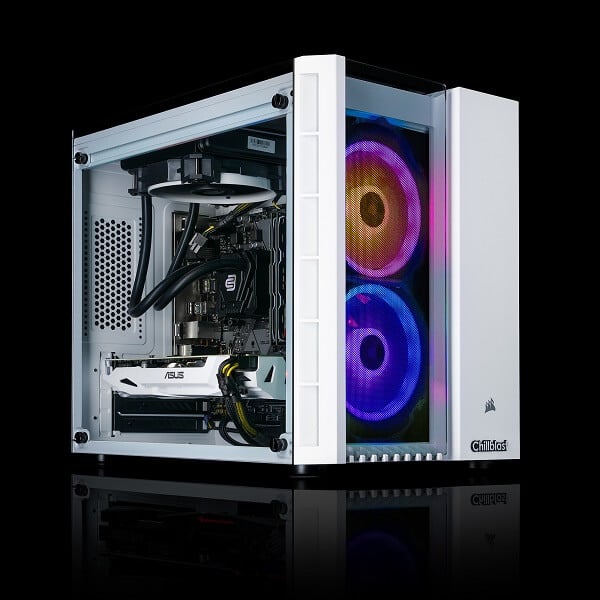 What If I Want To Splash The Cash?
Chillblast Fusion Nimbus 5 Flight Sim PC
Then again, if you want to get a super-powerful system, even if it means going over £2,000, you don't need to go too far over.
The Chillblast Fusion Nimbus 5 is a stupendously powerful system with an Nvidia RTX 3080 – one of the most powerful gaming graphics card in the world – and a speedy Intel Core i7-10700K CPU.
At just under £2,700, it offers a sizeable upgrade for many.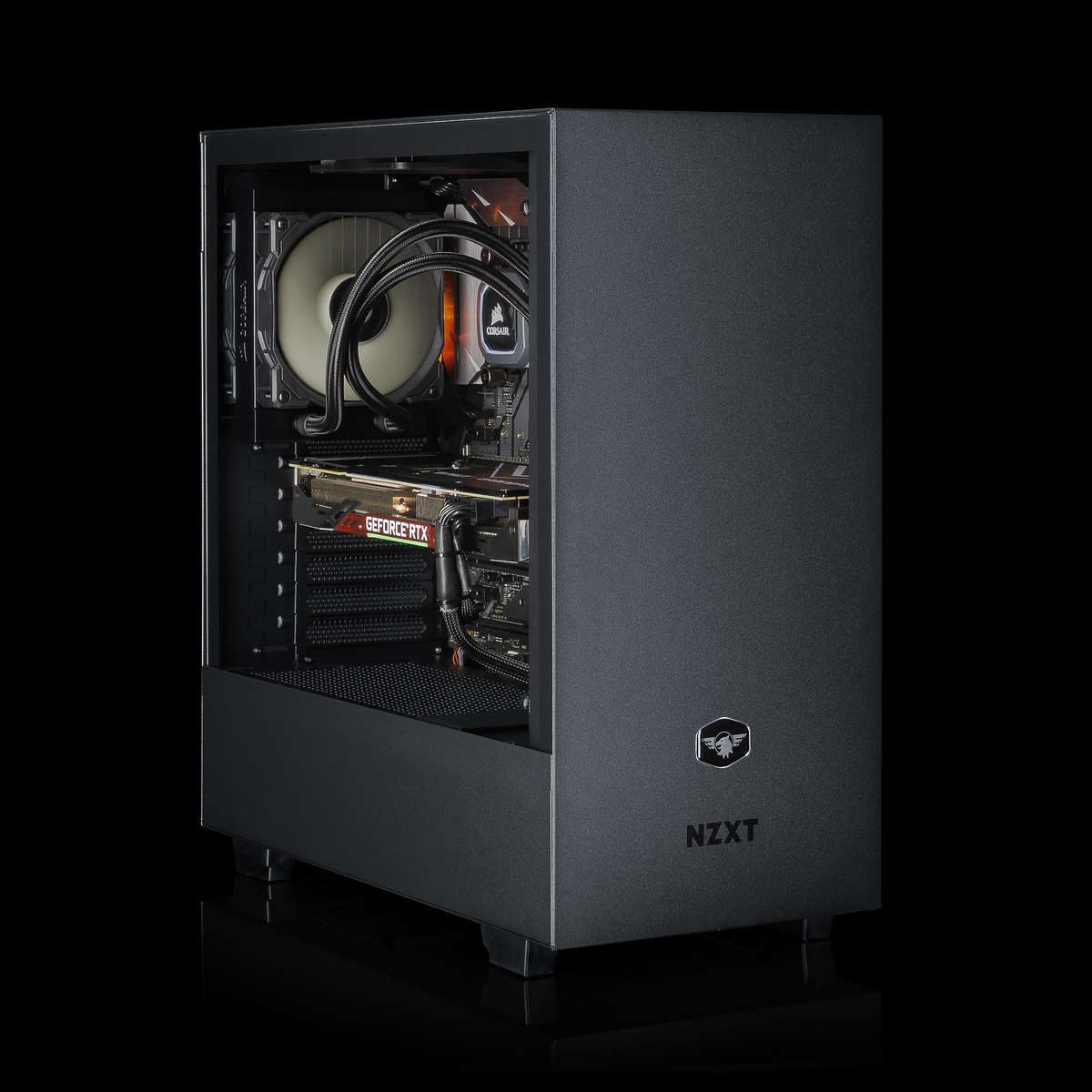 Chillblast Fusion Crystal Gaming PC
For the best of almost every world, the Chillblast Fusion Crystal Gaming PC is the ultimate small(ish) gaming system.
It does get a little pricier, at £3,180, but it houses the powerful Intel Core i9-10900K CPU, alongside an Nvidia RTX 3080 in a compact chassis for a massively powerful gaming system.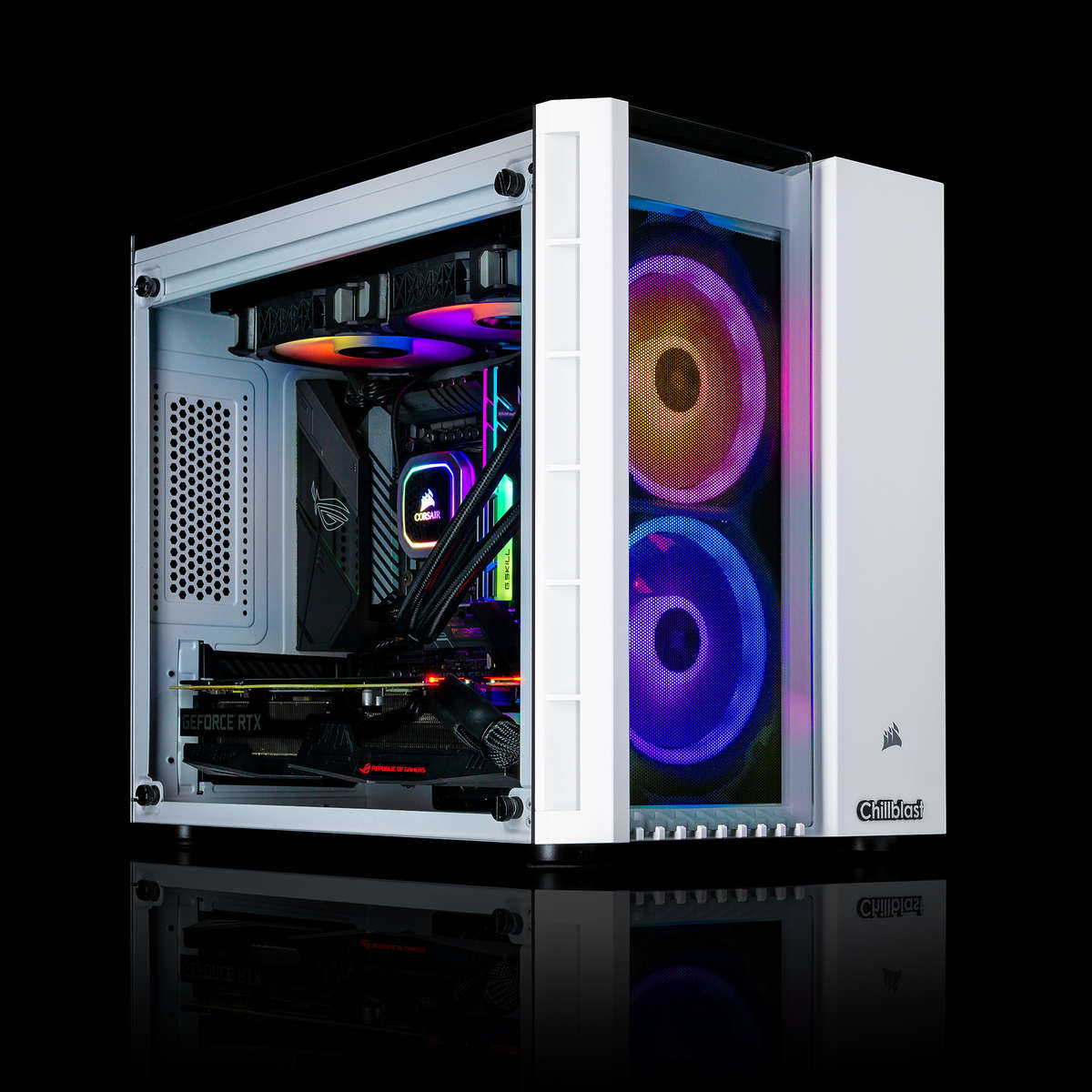 If none of these PCs tickle your fancy, you could always use the Chillblast system configurator to build your own gaming PC. Pick every component from the case, to the CPU, to the heat paste sandwiched between it and the cooler. Create the gaming PC of your dreams and we'll build it for you.
What about watercooling?
Although air cooling is more than capable enough to keep even the most powerful of PCs cool and quiet, there is something about watercooling which is exceedingly attractive. It not only looks good, but offers excellent cooling performance if done right. Chillblast offers gorgeous custom watercooling systems starting at just over £2,000.
That base configuration for Chillblast watercooling systems not only comes with high-end watercooling features, like an excellent pump and reservoir, with a highly thermally efficient radiator, but high-end components too.
It starts with an Intel Core i5-10600K CPU and an Nvidia RTX 3070 – more than enough for almost any game at any detail and resolution. The sky's the limit though, so if you want more, we can always deliver it.
There are also options for different coolant colours, LED-lit fans, advanced cable management, pumps, and reservoirs, offering different looks and designs to fit different cases and systems. You can customise it based on performance, noise levels, aesthetics, or all three, and there are options for both hard and soft tubing, as well as custom GPU mounts to show off just how good a watercooled graphics card can look.
To top it all off, you can pick one of a number of gorgeous cases to fit it all into, making sure that your watercooling system can be seen, but never heard.
Have a play with the watercooling system builder and see what you can come up with. If in doubt, give Chillblast a call, and we'll talk you through what it is you might need, and how we can make it for you.
More resources:
Check out this blog if your budget is closer to £1000 but you aren't sure whether to get an AMD or Intel CPU!