The latest generation processors from Intel and AMD are some of the most exciting releases in years.
With heaps of performance potential, sky-high clock speeds, more cores than ever before, and some intriguing design differences that might make you want to pick one over the other. Whether you're looking to build a gaming PC, something lightweight for the family, or a workhorse for intensive video editing, there's a new-generation CPU from either camp for you.
To figure out which one is best for what you want, and whether you might want to consider something from the competition, let's take a closer look at Raptor Lake vs Ryzen 7000 and how they compare.
Raptor Lake Overview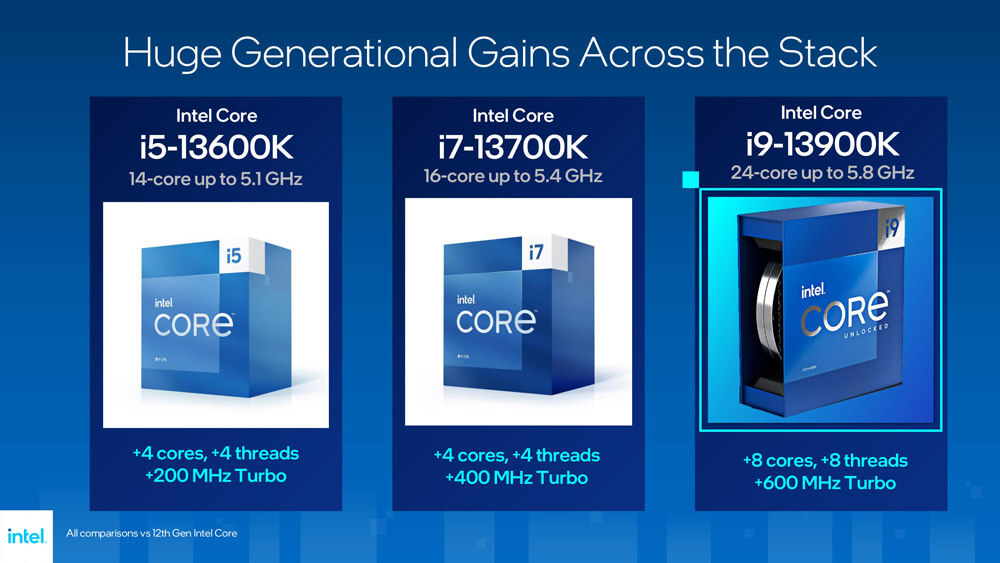 Intel's 13th generation Raptor Lake processors are a refinement of what Intel achieved with its 12th generation Alder Lake processors. They use the same combination of performance (P) and efficiency (E) cores, but in much greater numbers.
The whole chip is based on an enhanced version of Intel's 10nm, Intel 7 process, with a new Raptor Cove design for the P cores, and an updated Gracemont architecture used for the E cores.
This generation of CPUs supports higher speed DDR5 memory for added bandwidth and enhanced CPU performance, although DDR4 support remains on compatible motherboards making for a more affordable upgrade path. There is also greater support for PCIe 4 and PCIe 5 on new Z790 motherboards, as well as improved Thunderbolt 4, USB4, and Wi-Fi 6E support.
All Raptor Lake CPUs are based on the LGA 1700 socket, so are interchangeable with Alder Lake processors, making it simple to upgrade from Intel 12th to 13th generation. However, this will be the last generation that uses the LGA 1700 design, so any next-generation upgrades beyond Raptor Lake will require a new motherboard.
Ryzen 7000 Overview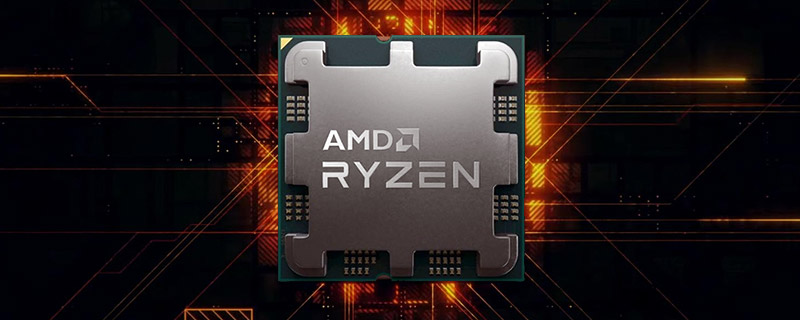 AMD's Ryzen 7000 CPUs are a landmark release for team red, as they are the first to use the new AM5 socket. This ends a five-generation run on AM4, but brings with it heaps of new features and incredible performance.
The new CPUs continue the chiplet design of previous generations, with one or two chiplets (officially known as core complex die, or CCDs) featuring up to eight cores each, sitting alongside an I/O die on the same chip. There's no more cores this generation than we saw in Ryzen 5000, but everything is built on the new TSMC 5nm process (6nm for the I/O die), and based on the Zen 4 architecture. This comes with much more cache, more instructions per clock, and much higher clock speeds.
Zen 4 brings support for DDR5 memory to AMD CPUs for the first time, but they do only support DDR5, so there's no hope of re-using your older DDR4 memory to soften the upgrade blow. You'll also need a new 600-series motherboard, although there's a range of options from expensive enthusiast models to more modest mainstream boards.
The new CPUs have support for PCIexpress 5 too, as well as a greater number of PCIexpress lanes on certain motherboards. In a dramatic change for AMD, too, all Zen 4 CPUs come with a pair of onboard RDNA 2 GPU cores, making them capable of handling basic media viewing tasks, and even the lightest of esports gaming, without a dedicated graphics card.
Although these CPUs demand a memory and motherboard upgrade from any existing AM4 PCs, the new AM5 socket will be supported through 2025, so there will be many generations and years of easier upgrades for Ryzen 7000 owners, even if the initial outlay is more expensive than it is for some Intel buyers.
Raptor Lake vs. Ryzen 7000: Specifications
Before we take a look at some real-world performance numbers, the specifications can give us some interesting insight into the design of the processors, and how they compare on paper.
AMD Ryzen 7000
| | | | | |
| --- | --- | --- | --- | --- |
| | Ryzen 9 7950X | Ryzen 9 7900X | Ryzen 7 7700X | Ryzen 5 7600X |
| Socket | AM5 | AM5 | AM5 | AM5 |
| Architecture | Zen 4 | Zen 4 | Zen 4 | Zen 4 |
| Process | 5nm (6nm I/O) | 5nm (6nm I/O) | 5nm (6nm I/O) | 5nm (6nm I/O) |
| Cores | 16 | 12 | 8 | 6 |
| Threads | 32 | 24 | 16 | 12 |
| Boost clock speed | 5.7GHz | 5.6GHz | 5.4GHz | 5.3GHz |
| Base clock speed | 4.5GHz | 4.7GHz | 4.5GHz | 4.7GHz |
| Cache (L2 + L3) | 80MB | 76MB | 40MB | 38MB |
| TDP | 170W | 170W | 105W | 105W |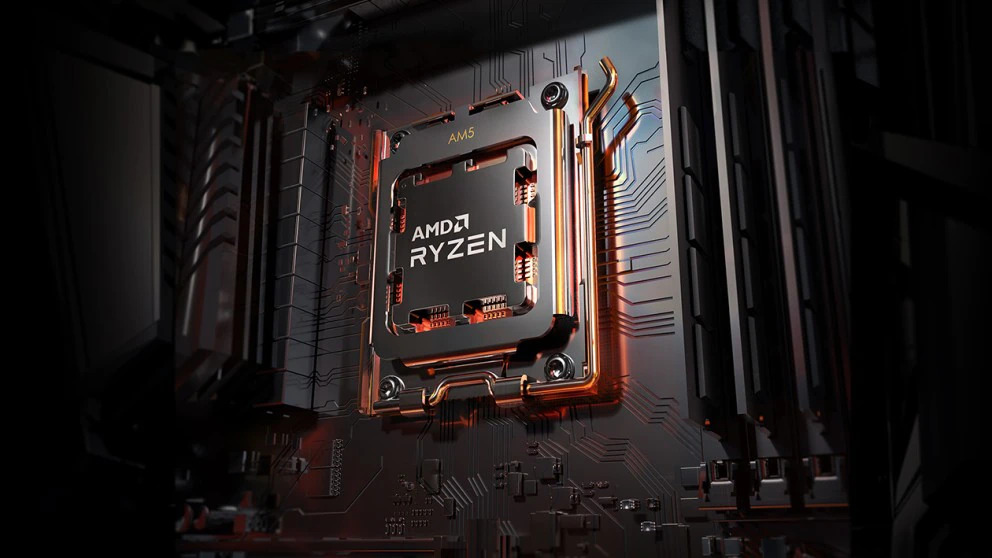 Intel Raptor Lake
| | | | |
| --- | --- | --- | --- |
| | | | |
| | Core i9-13900K | Core i7-13700K | Core i5-13600K |
| Socket | LGA 1700 | LGA 1700 | LGA 1700 |
| Architecture | Raptor Cove / Gracemont | Raptor Cove / Gracemont | Raptor Cove / Gracemont |
| Process | Intel 7 (10nm) | Intel 7 (10nm) | Intel 7 (10nm) |
| Cores | 24 (8+16) | 16(8+8) | 14(6+8) |
| Threads | 32 | 24 | 20 |
| Base clock speed | 3GHz (P-core), 2.2GHz (E-core) | 3.4GHz (P-core), 2.5GHz (E-core) | 3.5GHz (P-core), 2.6GHZ (E-core) |
| Boost clock speed | Up to 5.8GHz | Up to 5.4GHz | Up to 5.1GHz |
| Cache (L2 + L3) | 68MB | 54MB | 44MB |
| Base power | 125W | 125W | 125W |
| Max boost power | 253W | 253W | 181W |
Specs Overview
The spec tables for these different CPU lines show the intriguing difference in approach between the two companies. After years of falling well behind on multi-threaded performance and core-counts, Intel's latest generations of CPUs have really turned that dynamic on its head with the combination of P and E cores.
At the top end, Intel's 13900K has by far the greatest number of cores of any modern mainstream CPU, with 24 (8+16). But Intel maintains a similar core advantage throughout the range, matching AMD's main core count and adding a heap of E cores on top.
However, AMD's focus on big cores has given it a clock speed advantage for the first time in many generations, even if both companies are closing in on 6GHz at the top end. AMD's Ryzen 7000 chips also feature a greater amount of cache per chip, which as we saw with the 5800X3D, should help with gaming performance considerably.
AMD processors also operate at much lower total power draw, thanks to the lower core counts and more advanced process node, making them more efficient and easier to cool. That should make them better suited to smaller systems, where cooling performance is limited.
Which CPUs are faster?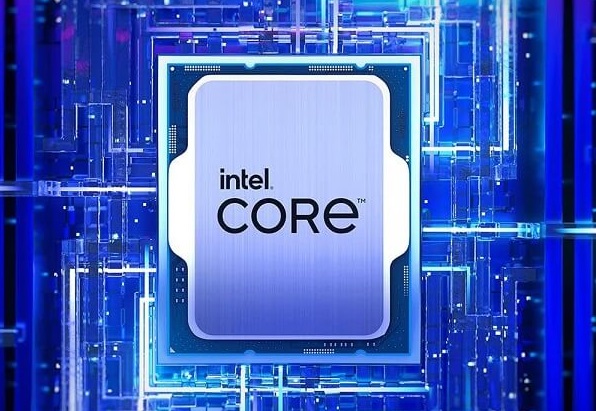 Unlike generations past where the winners of the performance crowns have been obvious, there's a much tighter competition for the top spot in any one scenario this time around.
That's somewhat of a surprise considering the vastly different approaches Intel and AMD have taken with their latest processors. But, that does at least mean you're unlikely to miss out on much, no matter what platform or processor you ultimately choose.
That said, if you want to maximize your performance, there are some very real reasons to pick one camp or the other, and if you want to make the most of your budget, there are some very clear winners.
Raptor Lake vs. Ryzen 7000 – Gaming performance
For those interested in gaming, there's incredible performance throughout the respective ranges of processors, all of them making leaps over their last-generation counterparts.
Although it does differ from game to game, the Intel Core i9-13900K is typically the gaming performance king, holding off strong competition from the 7950X and 7900X in the process. There's usually only a few frames in it, even at 1080p, so if you're weighing up the top chips from both companies and plan to game anywhere north of 1080p, you might need to consider other factors to help make your decision.
Further down the product stack, there's a lot of additional value to be found, too.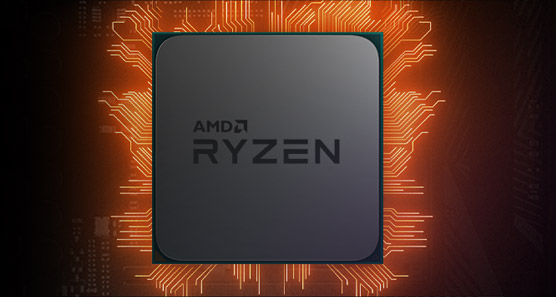 The Core i5-13600K and Ryzen 5 7600X both beat out the last-generation kingpin, the Core i9-12900K, and they often sit just a few frames per second behind the much more expensive flagship models. If you want to make the most of your budget, saving on the CPU and investing more in graphics or memory might make more of a difference to your experience.
The dark horse, or white elephant in the room, depending on how you want to look at it, is the AMD Ryzen 5800X3D.
This CPU might be using a last-generation Zen 3 architecture, have a sub-5GHz clock speed, and lack the core counts of most of the latest generation processors, but it still competes very favourably in gaming thanks to its massive additional cache. If you have an AM4-based Ryzen PC already and only want to use it for gaming, upgrading to a 5800X3D may be your best upgrade path.
Raptor Lake vs. Ryzen 7000 – Professional and creative applications
Looking for a CPU for a video editing machine, or want to transcode a lot of video with your new build? These latest generations of CPUs make much greater leaps in performance there than they do in gaming. With all of those extra cores on Intel processors and the much higher per-core performance of Ryzen 7000, there's a real treat to be had for those looking to shave seconds, or even minutes off of your encoding runs and renders.
Video editing and transcoding loves additional cores, so you are going to find the best performance with the most high-end options here. The 13900K and 7950X absolutely storm ahead of the competition and hold significant leads over even their closest competitors.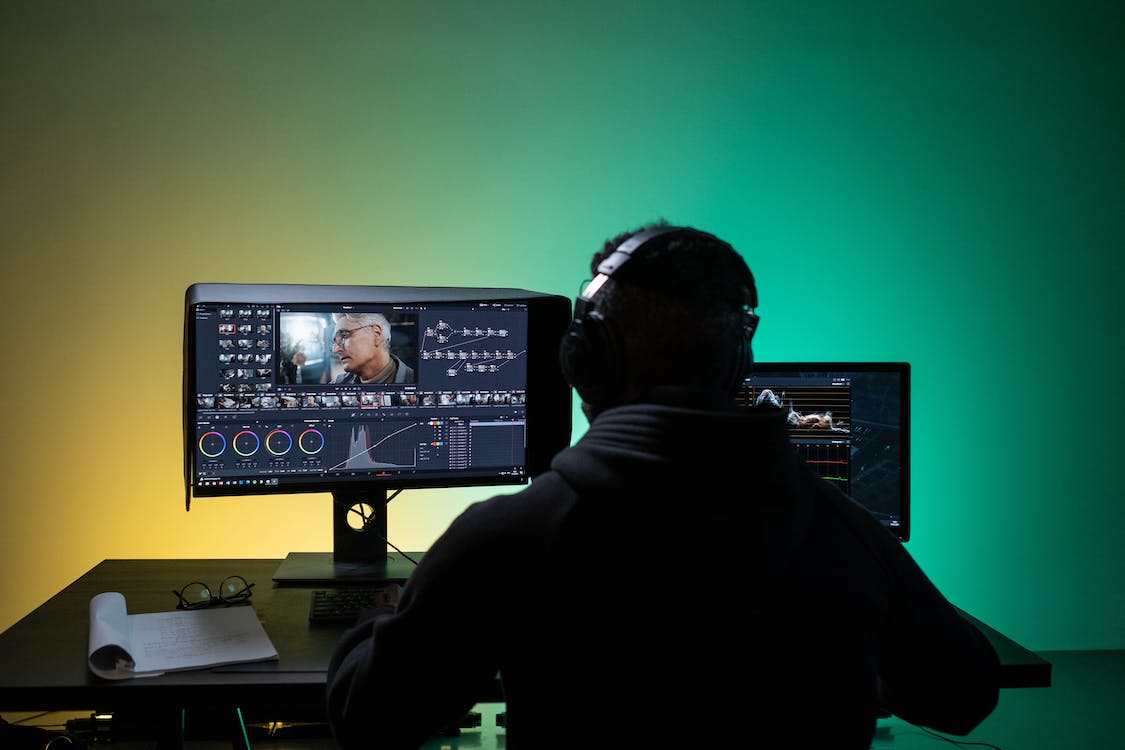 If you can make more money by saving yourself some time, then buying the most powerful CPU you can afford is a good idea. The 7900X and 13700K are absolute powerhouses at this kind of task too, so don't feel like you have to get the best of the best, just know that's where the top performance lies.
Not every application scales in the same way, though. Photoshop, for example, is much quicker on the 13900K thanks to its higher per-core performance and single-core boost clock. The last-generation 12900Ks is a real standout there, too, thanks to its similarly high boost clock speeds.
That said, the much more modest 13600K and 7600X are impressive performers there too, showing that in more limited thread applications, the newer CPUs can often outperform the higher-core-count counterparts from previous generations.
Raptor Lake vs. Ryzen 7000 – Power and efficiency
Power isn't typically a major concern for processors, but these latest generations have really started to raise the bar for what is acceptable power draw from a CPU. Intel raised the maximum power draw of its Raptor Lake processors by a notable bump over the already-power-hungry 12th generation, and AMD's Ryzen 7000 CPUs have seen blanket TDP increases too.
While neither range is overtly efficient, however, there is no real competition here: AMD's CPUs consume far less power. The Intel Core i9-13900K can pull over 300W if you have the cooling to keep it from thermal throttling – and you'll need a very powerful cooler to manage that, while even the 13700K will pull over 220W if you let it.
In comparison, AMD's top CPU, the 7950X, demands 215W when fully loaded, while its counterparts further down the stack can pull as little as 100W. That's still quite a lot compared to generations past, but it's not so egregious.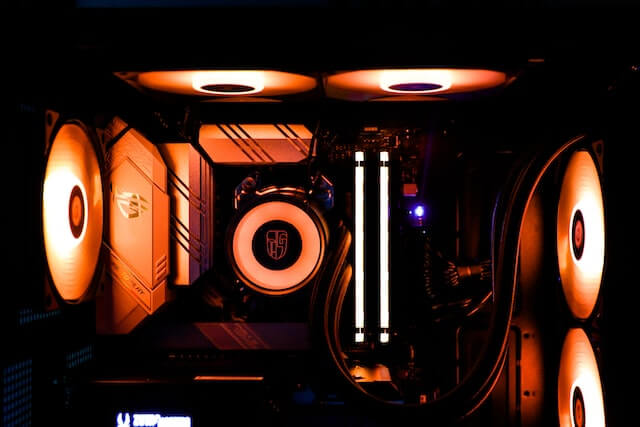 AMD's CPUs also have a handy Eco mode which limits them to a set wattage, typically 105W or 65W, depending on the CPU. Aggressively limiting the 7950X, you can cut its power usage to just 85W and still maintain stronger multi-threaded performance than the 7900X, while retaining its impressive gaming capabilities.
The 13900K is a good candidate for this too. Power limiting and undervolting will help you keep temperatures in check, so it's worth trying if you care about your system's efficiency and noise levels.
You'd need to play around with it, but there's some real potential for ultra-efficient, high-end gaming machines this generation.
Conclusion
The latest CPUs are a real treat for gamers, professionals, and enthusiasts alike. There's incredible performance to be found in every CPU, and for Intel fans, there's even an easy upgrade path from Alder Lake systems.
That's a real selling point of Raptor Lake, too, as Ryzen 7000 systems need to be built almost from scratch. That said, if you build a new AM5 system, you'll be able to upgrade over the coming years, whereas Raptor Lake designs will be stuck with 13th gen hardware until you do a full upgrade when Intel launches its next generations.
As for now, if you want the absolute top performance just about everywhere, the Core i9-13900K from Intel is a real beast of a chip. It's closely followed by AMD's alternatives, though, so it's far from a must-buy.
Gamers should arguably stick with more modest chips, too, as the 13600K and 7700X are so close in gaming performance that it's almost not worth spending more. You will get more if you do spend it, but know that the returns are negligible in comparison to more professional workloads.