Today, Intel has unveiled their latest range of desktop processors – The 11th Gen Intel Core Processor – codenamed "Rocket Lake".  The launch is boasted as bringing up to 19% improvements in single-core performance and up to 50% improvements in integrated graphics performance. Most importantly, there's finally support for PCIe 4.0, allowing you to get the most out of the fastest NVMe drives on the market.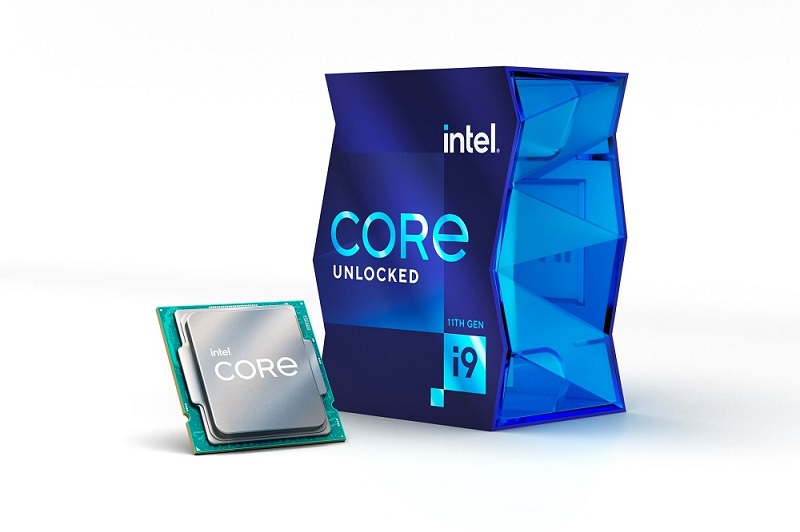 What is Rocket Lake?
Just like every generation before it, Intel codenames each generation of microprocessor. 10th Generation desktop chips were codenamed Comet Lake and were the third refinement of Skylake's 14nm process.
In 2018, Intel brought 10nm CPUs to the mobile market, with 10th Generation Mobile processors and there's been a lot of hope that this technology would eventually make its way to the desktop CPU market.
This is because a smaller process node (such as the 10nm) means you get more computer power for the space it takes up, which means smaller yet more powerful processors. However, Intel – for a number of reasons – has stuck to the 14nm process that they know so well, but "back-ported" a lot of the technology from the 10nm process.
Whilst it's disappointing to see yet another 14nm generation from Intel, we're in an age of product launches without stock to support it. So, Intel launching a new range of processors in a tried and tested manufacturing process, with further refinements, should indicate that stock and availability of 11th Gen Intel CPUs will be stable.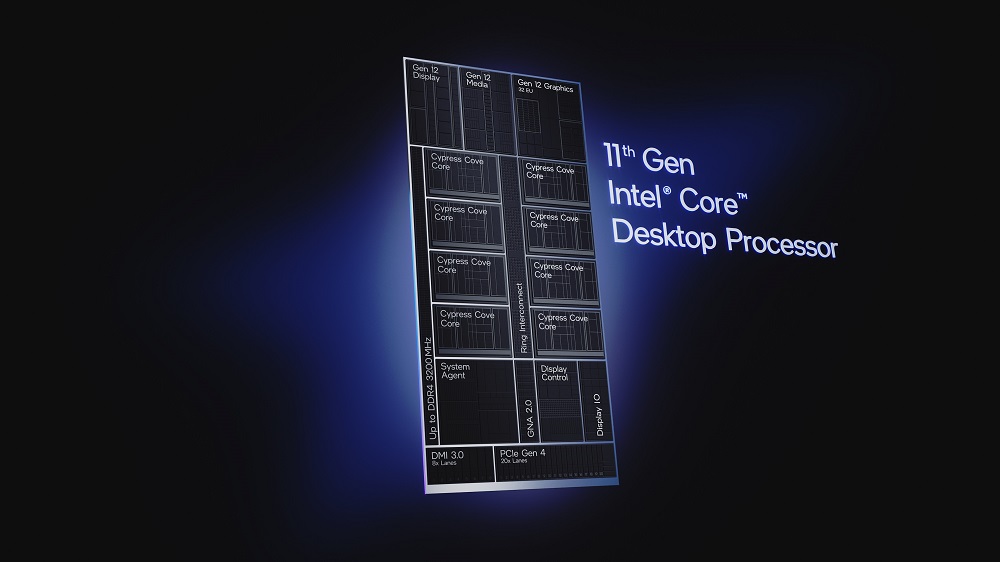 The Intel 11th Gen Desktop Range
Let's take a look at the range that Intel has launched today.
Intel 11th Gen i5 Processors
First up are Intel's 11th Gen i5 processors, namely the i5-11400, the i5-11500 and the i5-11600.
The Intel i5-11400 is a 6 core / 12 thread CPU with a base clock of 2.6GHz which boosts up to 4.4GHz with Intel Turbo Boost 2.0 and up to 4.2GHz on all cores. Just like previous generations, there's no unlocked (K) version of this processor, but there is an F variant, which does not feature a graphics processor.
The Intel i5-11500 is a smudge more powerful 6C/12T CPU with a base clock of 2.7GHz which boosts up to 4.6GHz single and 4.2GHz on all cores. Again, no K or F variant is available for this model, though.
The Intel i5-11600 is another 6C/12T CPU with a healthy base clock of 3.9GHz, which boosts to 4.9GHz on single-core and up to 4.6GHz on all cores.
Most importantly, the i5-11600K, is what the vast majority of our audiences will be interested in. This unlocked 6C/12T processor has the same base clock of 3.9GHz, but boosts an additional 100MHz to 4.9GHz on a single core and an additional 300MHz on all cores to 4.6GHz.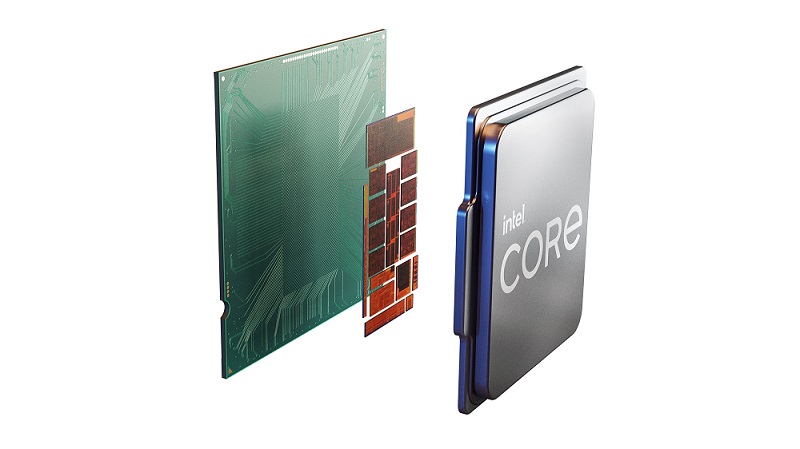 Intel 11th Gen i7 Processors
Next up are the 11th Gen i7 Processors. All of which are 8 core / 16 threads.
The i7 Range starts and ends with the i7-11700 with a base clock of 2.5GHz and boosts up to 4.9 GHz on Intel Turbo Boost 3.0 with a single core boost up to 4.4GHz.
Most importantly, and what most of us care about, is the i7-11700K. The i7-11700K processor has a base frequency of 3.6GHz with a boost of up to 5GHz single-core and up to 4.6GHz all-core. There is also a KF version available without integrated Intel Graphics.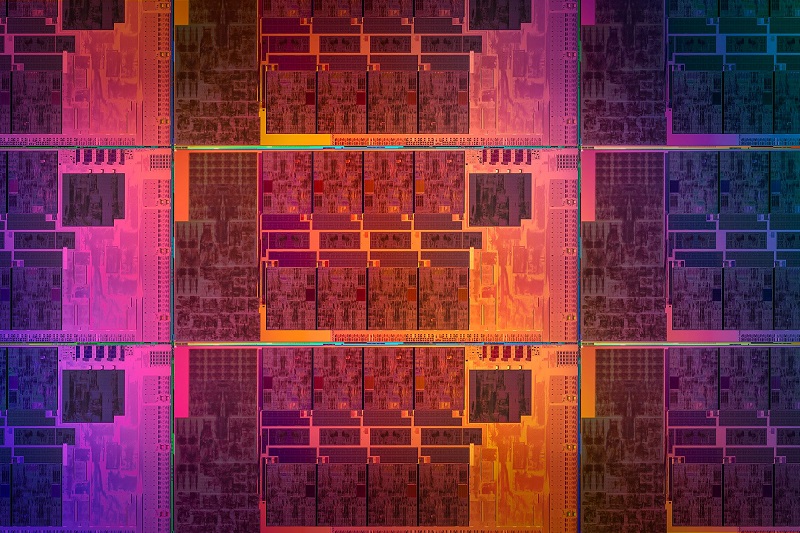 Intel 11th Gen i9 Processors
Intel's i9-11900K processor is also an 8 core / 16 thread chip, surprisingly. It comes with a similar 3.5GHz base clock with an Intel Turbo Boost 3.0 of up to 5.2GHz single-core and up to 4.7GHz all-core. However…
Intel is separating it from the i7s with their Intel Thermal Velocity Boost technology. This allows both single and all-core performance to increase an additional 100MHZ to 5.3GHz/4.8GHz respectively.
What Else Is New In 11th Gen?
3200MHz RAM Support
Another nice benefit coming with this generation that has seen competitors taking the lead is in the RAM speed department. Whilst a good number of tasks see little to no benefit in RAM speed improvements at this scale, having a CPU that's able to utilise RAM speeds of up to 3200MHz is a nice box to check.
What's more, is that Intel is officially allowing motherboards to support memory overclocking (previously only available in Z series motherboards). This will mean that PCs can now utilise RAM speeds of up to 4000MHz XMP profiles on B560 or H570 motherboards.
20 PCIe 4.0 Lanes
This generation of processor also features 20 PCIe Gen 4.0 lanes. This means you can have more devices capable of making the most of PCIe 4.0 than you previously could on an Intel Platform, setting the path for more high-performance storage per system.