The latest 11th generation and 5000-series CPUs from Intel and AMD are the most powerful ever made.
They have heaps of cores, super high clock speeds, and incredible instructions per clock ratings that blow away almost everything that came before. You can find them in some of the best gaming PCs that Chillblast sells, for both gamers and workers.
But as always, there's something new and exciting on the horizon from both companies that's worth keeping an eye on.
For Intel, it's Alder Lake, the famed 10nm desktop CPU that it's been hoping to bring to market for the best part of six years. Later this year, it's finally going to make its appearance. It will take a drastic departure from typical Intel desktop CPUs, raising some intriguing questions about how it will work and its capabilities.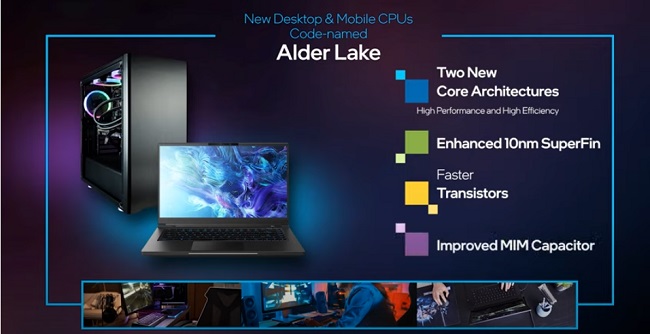 Similarly, AMD has its own next-generation chips in the works. But where its much-hyped Zen 4 architecture, based on a shrunken 5nm process isn't expected until the latter months of 2022, an iterative Zen 3 XT design could make its debut before the end of 2021, with some exciting enhancements of its own.
That means that before 2021 ends, a new head to head of cutting edge processor technologies will begin, once again asking who's going to come out on top in terms of gaming and productivity performance, as well as efficiency, and overall features.
We won't know for sure how those chips will lie until we have the hardware in our hands, but that doesn't stop the hype machine from spooling up as we edge closer to that eventuality.
With that in mind, here's everything we know about Intel Alder Lake and AMD Zen 3 XT processors, right now.
Intel Finally Says Goodbye to 14nm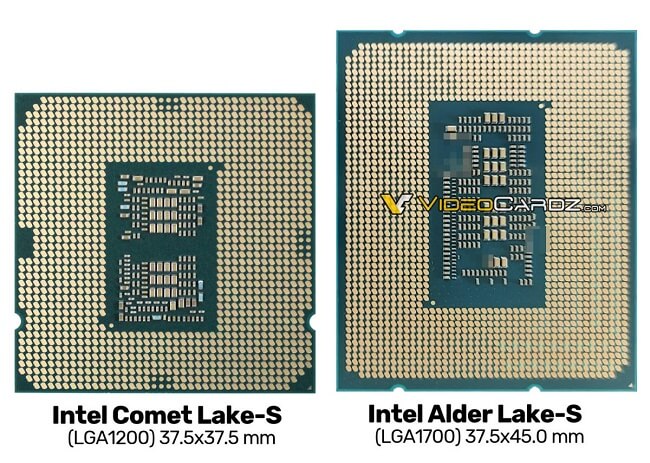 When Intel first launched its 14nm Broadwell CPU architecture in 2014, no one would have guessed that it would be the last time Intel would shrink its process node for almost seven years.
Although performance has increased considerably since then, and Intel even backported a 10nm Ice Lake architecture to 14nm with its Rocket Lake 11th-generation, performance and feature advances have been nowhere near as swift as Intel or its fans would have liked.
Intel's initial plan was to debut its first 10nm architecture in 2015, but due to yield problems limiting the number of chips it could make on that process, the dates just kept slipping.
It eventually launched its first 10nm CPU with Cannon Lake in 2018, but it was limited to a single U-series mobile processor. Successor Ice Lake and Tiger Lake architectures improved upon yield and the ranges expanded, but they were still limited in core count and clock speed and were only sold in laptops.
Alder Lake will change that, though.
It's a 10nm desktop and mobile CPU architecture, and though it may feel like several years too late – especially since AMD's Ryzen CPUs have been built on a smaller 7nm process for several years already – Intel's 10nm process is a mature one. Alder Lake will be built on its 10nm Enhanced Superfin node, colloquially called 10nm+++.
Zen3+ is dead, long live Zen 3 XT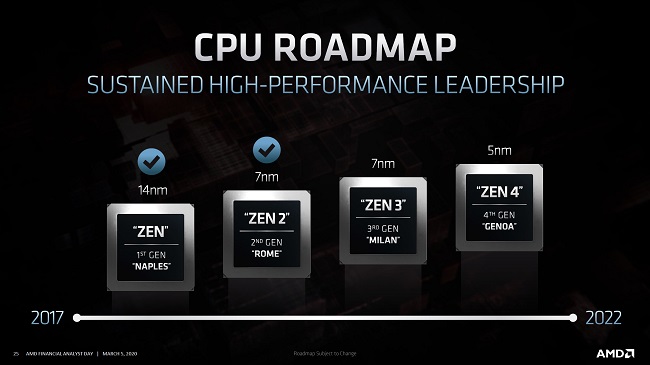 AMD fans have been rather spoiled in recent generations.
Zen 2-based Ryzen 3000 and Zen 3-based Ryzen 5000 CPUs saw enormous leaps in single and multi-threaded performance, helping AMD to rival Intel at gaming for the first time in over a decade. Zen 4 isn't expected until later in 2022 though, so what's to be done in the meantime to combat Intel's attempts to recapture the various performance crowns?
For a long time, AMD was rumoured to be planning a Zen 3+ generation based on TSMC's slightly shrunk 6nm process node. It was expected to enjoy a single-digit instructions per clock (IPC) increase and some minor clock speed enhancements – a little akin to the Ryzen 2000 Zen+ improvement over the first generation Ryzen processors.
But the latest rumours suggest that due to supply constraints for the TSMC 6nm process, Zen 3+ is no more. So what will AMD do instead? The answer is Zen 3 XT.
But will this be like the Ryzen 3000 XT refresh, or something more? AMD has certainly hinted at the latter.
Alder Lake has big and little cores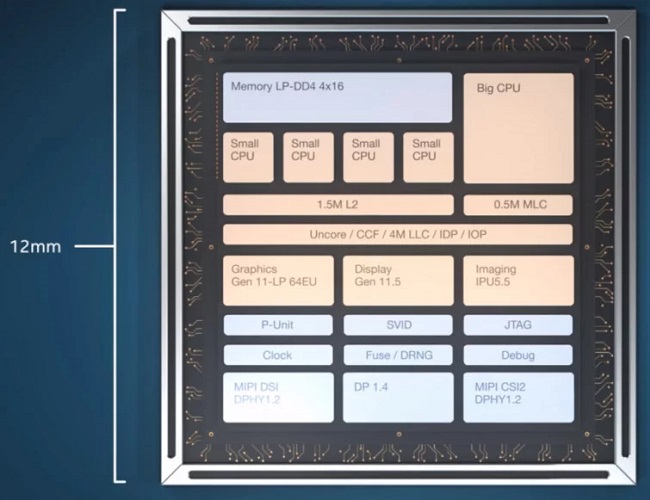 One of the most useful enhancements of smartphone and tablet system on chip (SoC) design in the past decade was ARM's pioneering of the big.LITLE core layout.
This design pairs larger, higher performance cores, with slower, more power-efficient ones. The idea behind it is that when the device is idling or performing low power tasks, it can use the more efficient cores, saving on power and preserving battery life. Conversely, when it needs extra performance, it can switch to the higher performance cores and take advantage of their added power, leaving lower-end tasks to the more efficient cores.
Intel will be leveraging such a design in its upcoming Alder Lake processors. Alder Lake will pair up to eight high-powered cores built on Intel's Golden Cove architecture with up to eight low-power Atom cores. The former will support simultaneous multi-threading, making the high-end Alder Lake CPUs effectively 8 + 8 processors, able to support 24 simultaneous threads.
Using such a design on a laptop gives better battery life and performance, but on a desktop with much greater thermal and power headroom, why would Intel want to use a big.LITTLE core design?
Why Use It On a Desktop Too?
The most likely explanation is that Intel is still having some difficulties with 10nm yield and clock speeds, and it's easier to add a second-tier of lower-power cores to the CPU than it is to create a singular, monolithic die with 16 full speed Golden Cove cores.
While it seems likely that a 16-core Alder Lake processor with all "big" cores would be a faster processor, there's no reason to sniff at the 8+8 design of high-end Alder Lake CPUs. Recent rumours suggest the 10nm Atom Gracemont cores could be approaching Skylake (Intel 6000-series) processor speeds, clock for clock.
Combined with a rumoured up to 20% uplift in instructions per clock for the larger cores over 11th-generation Rocket Lake designs, a big.LITTLE Alder Lake CPU with 16 cores and 24 thread support could be a very capable processor indeed. It could potentially even rival the multi-threaded performance of AMD's existing 16-core, 32-thread flagship; the Ryzen 5950X.
Although there has been some concern that Windows wouldn't be able to handle the scheduling challenges of different speeds cores operating on the same chip, Microsoft has made it clear that a big update is coming to Windows 10 this year. And that is expected to include a much more robust scheduling system.
According to some, this is the very reason Intel launched its Lakefield platform over a year ago – to give Microsoft the time it needed to support such designs.
AMD's 3D stacking technology may come later
One of the most explosive revelations during AMD's Computex 2021 keynote speech, was that it had developed a new 3D stacking technique for its Ryzen processors that could as much as triple the available L3 cache and lead to an immediate performance uplift in gaming, and other cache-dependent tasks.
The process is known as "3D V-Cache," and in its Computex example, AMD demonstrated a standard Ryzen 12-core 5900X with an additional 128MB of L3 cache bolted on top of it. This massively expanded the available cache to each of its cores, and reduced the distance needed to travel to access it, improving cache latency.
CEO Lisa Su said the manufacturing technique involved a copper to copper bond, "with no solder bumps of any kind," further enhancing the interconnectivity of this 3D stacked cache. In its given example, it showed the cache-enhanced 5900X delivering a 12 percent uplift in frames per second in Gears of War 5 over a stock 5900 X.
Where will it be used?
This isn't too dissimilar to the 3D stacking technique that Intel has been working on, known as Foveros. But it's not clear if such a design would come to Alder Lake, or any desktop CPUs for that matter. AMD also claims that its 3D cache design is superior, and promised to begin bringing it to its top-tier Epyc server processors before the end of 2021. There's also the possibility of it enhancing a current, or next-generation Threadripper design too.
The question remains, though, would AMD bring this to Zen 3 XT?
It would go a long way to enhancing this stopgap release ahead of Zen 4 in 2022, and it seems unlikely that AMD would release two refreshes of its Zen 3 designs. But with AMD suggesting its first 3D V-Cache processors would arrive at the very end of this year, any consumer-facing chips may not arrive until early 2022, less than a year before Zen 4 is expected to arrive.
Intel moves fast on DDR5 and PCIe 5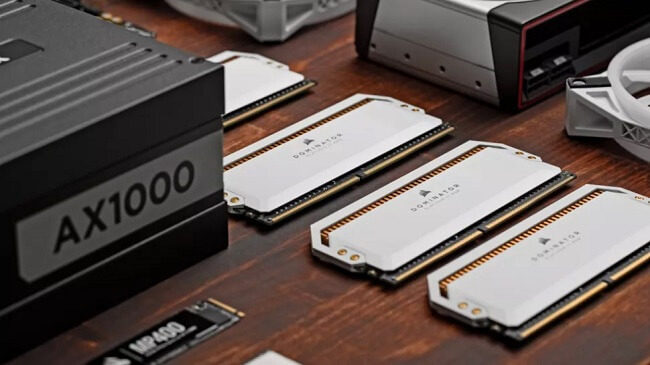 AMD has promised the three big 5s with its next-generation Zen 4 architecture: a 5nm process, DDR5 support, and PCIexpress 5.0. But Intel could be set to beat it to the punch on two out of those three.
Alder Lake will support DDR5 at launch, giving early adopters the chance to take advantage of larger and faster memory kits than ever before. But it will also support DDR4, giving them a wider range of memory options, as well as a slightly leaner upgrade path for existing PC owners.
Intel will also make strides in PCIexpress connectivity, with Alder Lake supporting both PCIe 4.0 and 5.0 at launch. That's more bandwidth than any of even the fastest graphics cards can utilise, but it does open up the potential for even faster NVMe storage drives.
While there isn't a huge need for such drives in most scenarios, the new-generation Xbox and PlayStation games consoles have shown real promise to leverage NVMe SSDs for faster loading times and potentially faster gameplay experiences too. PC users running cutting edge, future PCIe 5.0 SSDs may be able to find some gameplay and load time improvements in the years to come.
The only caveat to this is a rumour that PCIexpress 5.0 support will be confined to the PCIe slots themselves, and not extended to the M.2 slots. That doesn't mean that PCIe 5.0 drives can't be used, but they'll have to use the PCIe card form factor or some form of adapter.
Zen 3 XT APUs could have RDNA2
AMD may have unified its naming scheme for CPUs and APUs with Ryzen 5000 series, but it's still using older graphics technology.
The new 5600G and 5700G are some of the most attractive AMD CPUs to date, with affordable price tags and capable onboard graphics, but they're still using AMD's old Vega GPU cores. Where's the amazing RDNA2 architecture found in its supremely powerful RX 6000 desktop chips, or even in the custom console APUs inside the Xbox Series X/S and PS5?
Zen 3 XT might finally bring that to the table.
Intel brings Xe graphics to desktop
Intel graphics are typically a little lacklustre for gaming, but its recent generation of Xe graphics in Tiger Lake laptops have been much more impressive. Capable of delivering playable frame rates in Esports games at 1080p, and even some AAA games at lower detail settings, it is at least passable – something that's become ever more important with the ongoing GPU shortage.
Alder Lake will bring that kind of GPU power to the desktop. And though gaming PCs will still benefit massively from a dedicated GPU, onboard Xe graphics gives gamers who want to wait for the GPU pricing crisis to calm before buying one, the option of buying an Alder Lake system when it becomes available, without sacrificing their ability to game.
If you want to buy an affordable gaming PC right now and save up for a GPU later, check out the Chillblast Fusion Imp gaming PC. It's a great gaming system at a very affordable price.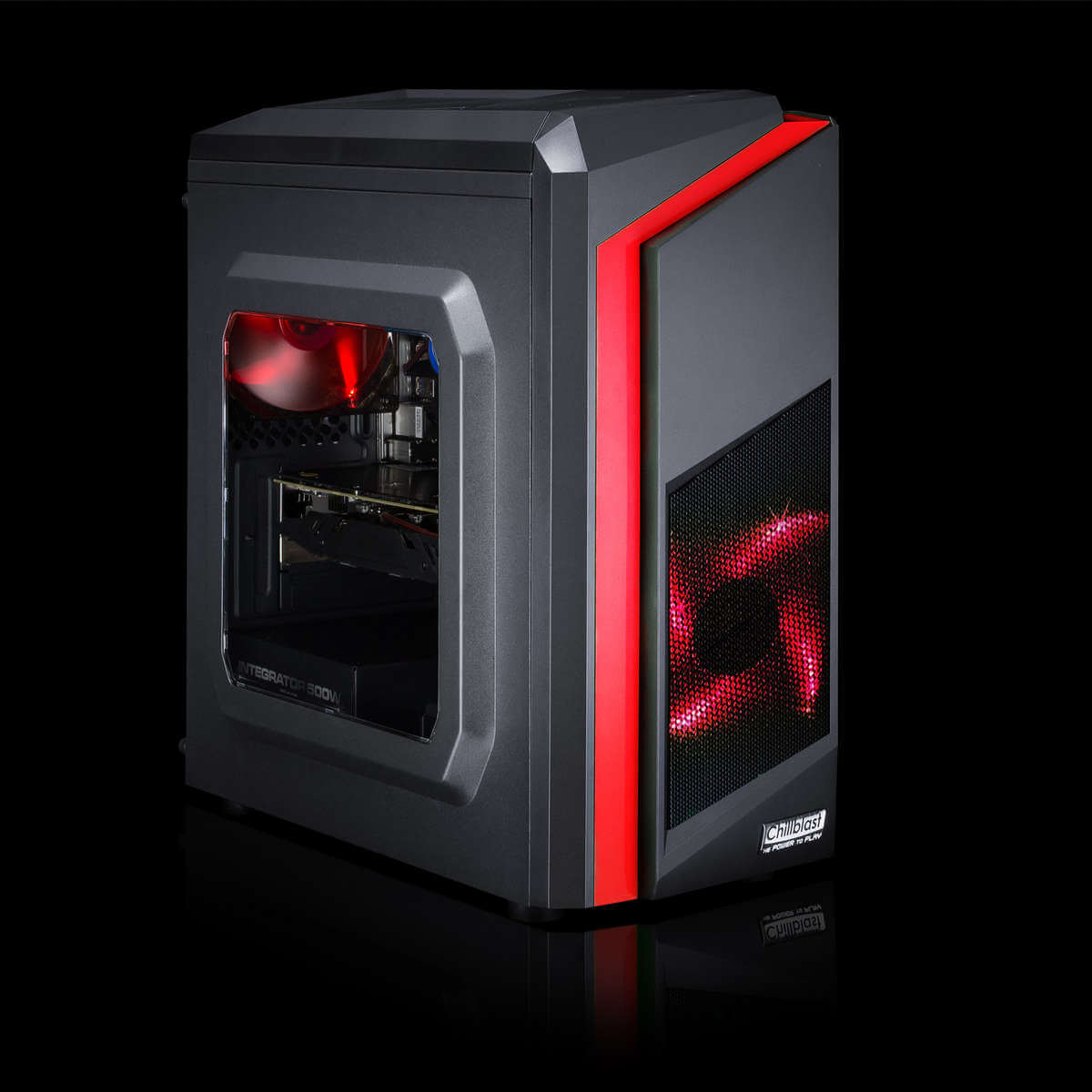 When will Alder Lake and Zen 3 XT launch?
This is the big question that we have no firm answer for.
The rumours and leaks point to an Autumn release for Alder Lake – September or October being the most likely. Zen 3 XT is even less firm, though it would be a surprise if AMD had no answer for Alder Lake before the end of the year. If Zen 3 XT is to include the 3D V-Cache system AMD recently debuted, then it may mean pushing the launch until early 2022, or that could take the form of a second refresh.
It's still up in the air, but there's a lot to be excited about with these new technologies. We'll learn more in the months to come and as soon as these chips are available, you'll be able to enjoy them as part of a Chillblast custom built PC.