Intel's 12th-generation Alder Lake CPUs have landed and they've done so in dramatic fashion.
After years of slow progress on Intel's ageing 14nm process, it's finally brought its 10nm (Intel 7) process to bear on desktop and the results are impressive. It's not just single-threaded performance that's boomed under this new generation though, but multi-threaded power too, thanks to the addition of a new brand of secondary cores on the same die.
This combination of big.LITTLE core design, a new Intel process, and aggressive pricing, has made the new line of Alder Lake processors one of the most exciting in years.
It brings serious competition to all avenues of the price to performance spectrum, in both gaming and productivity and makes for a very exciting lineup of new PCs powered by these high-performance processors.
If you've been holding off on upgrading your PC because you wanted something new and exciting inside it, Intel's Alder Lake CPUs could well be the chip worth making the leap of faith for.
Intel's 12th Gen Alder Lake Lineup – What's new?
| | | | | | | | |
| --- | --- | --- | --- | --- | --- | --- | --- |
| | Cores | Threads | Base frequency | Max boost frequency | Intel Smart Cache (L3) | Base power | Max turbo power |
| Core i9-12900K | 16 (8P + 8E) | 24 | 3.2GHz (P-core), 2.4GHz (E-core) | Up to 5.2GHz | 30MB | 125W | 241W |
| Core i9-12900KF | 16 (8P + 8E) | 24 | 3.2GHz (P-core), 2.4GHz (E-core) | Up to 5.2GHz | 30MB | 125W | 241W |
| Core i7-12700K | 12 (8P + 4E) | 20 | 3.6GHz (P-core), 2.7GHz (E-core | Up to 5.0GHz | 25MB | 125W | 190W |
| Core i7-12700KF | 12 (8P + 4E) | 20 | 3.6GHz (P-core), 2.7GHz (E-core | Up to 5.0GHz | 25MB | 125W | 190W |
| Core i5-12600K | 10 (6P + 4E) | 16 | 3.7GHz (P-core), 2.8GHz (E-core) | Up to 4.9GHz | 20MB | 125W | 150W |
| Core i5-12600KF | 10 (6P + 4E) | 16 | 3.7GHz (P-core), 2.8GHz (E-core) | Up to 4.9GHz | 20MB | 125W | 150W |
The overall lineup of Alder Lake is, on the surface, reminiscent of recent 10th and 11th generations.
It offers Core i5, i7, and i9 models, some with and some without integrated graphics. All chips are unlocked "K" models for now, meaning they can be manually overclocked. Though we'll likely see locked non-K models in the future which come at a lower boost clock speed and a slightly reduced price.
Intel 12th Gen Cores and Threads
The first big change with these processors is the core and thread makeup.
Where traditionally in both Intel and AMD CPUs, there's been a singular core architecture, Alder Lake borrows from the big.LITTLE designs of most mobile SoCs, and Apple's new M1 chip designs and integrates two separate architectures on the same die.
Every Alder Lake CPU released so far includes a collection of six or eight performance cores (P) based on Intel's new Golden Cove architecture, and four or eight efficiency (E) cores, based on its Gracemont architecture. Both are built on the Intel 7, 10nm manufacturing process.
The performance cores all support hyperthreading, while the efficiency cores do not. This means you get unique core and thread support combinations, like the Core i9-12900K's 8+8 cores, with 24 thread support, and the Core i7-12700K's 8+4, with 20 thread support.
These cores have their own clock speeds, with the P cores clocking far higher than the E cores. When hitting their max per-core boost frequency, the P cores can reach north of 5GHz on most of the chips, while the E cores are restricted to sub 4GHz speeds – that is before overclocking.
As you'll see below, this new design might be very different from what we've seen in the past on desktop, but it's incredibly effective. The performance is exceptionally high, but it does come at a cost: thermals and power demand.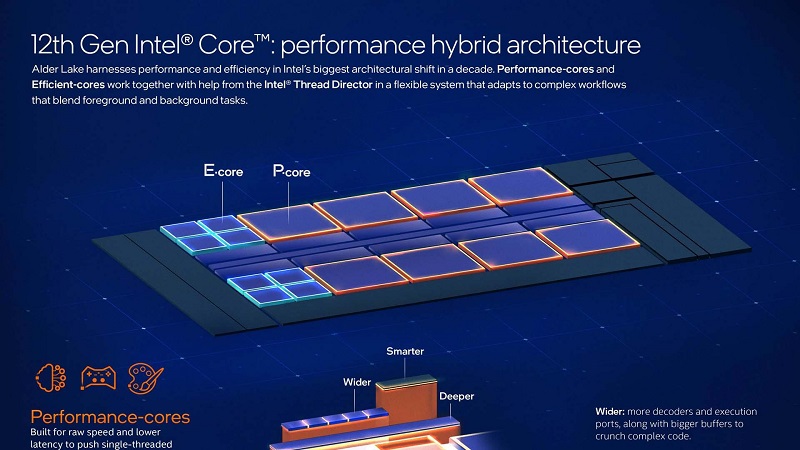 Power-Hungry Parts
Intel processors have been power-hungry for a few generations and that doesn't change with Alder Lake.
At the very top end, Intel's high-powered processors consume over 240W of power when running at a sustained load across all cores. This means any high-end PC running them will need a high powered PSU, and an impressive cooling solution.
That won't be such a concern for gamers, where the performance cores perform the bulk of the work and only require about as much power as the Base Power rating of each chip. These are still quite power-hungry processors, though, so any gaming PC with a high-end INtel 12th Gen CPU in them will need to take that into consideration.
Chillblast is working hard on developing a new line of gaming and workstation PCs based on the Alder Lake line of CPUs, so watch this space for a number of new and exciting PCs leveraging Intel 12th gen CPUs for maximum performance.
All of them will come equipped with big and capable power supplies, and excellent cooling to make sure you can make the most of these new high-performance chips.
Intel Alder Lake In-Depth
As much as the overarching range of Intel 12th gen CPUs is exciting, with all its major meta changes, the individual CPUs are just as intriguing.
They not only fulfil quite typical roles within the price and performance spectrum, but really target AMD's best processors and could be some of the most exciting gaming CPUs for the foreseeable future.
12th Gen Intel Core i5-12600K – The Mid-Range King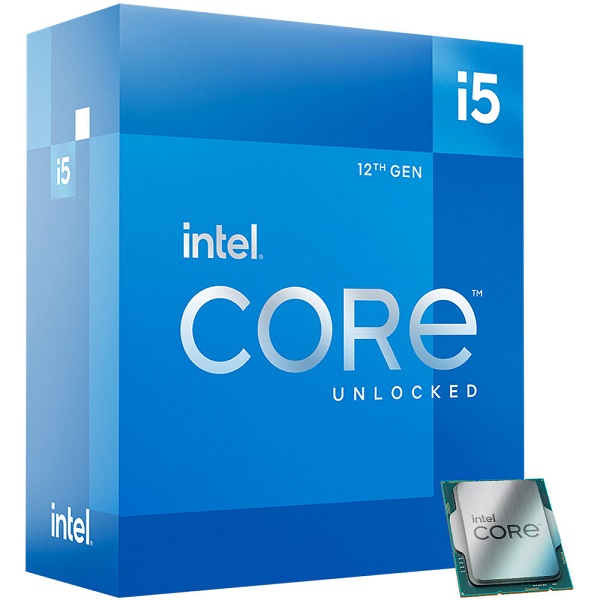 Intel Core i5 CPUs have always offered the best bang for buck in gaming, but that's especially true this generation. Not only does the 12600K measure up well against its more costly competition from AMD and Intel itself, but it is a major upgrade over everything that's come before.
Its combination of six high-powered performance cores and four still-capable efficiency cores makes for an incredible combination of high single-threaded performance and excellent multi-threaded capability. It enjoys support for up to 16 simultaneous threads, four more than the last-generation Core i5 11600K and the current-generation AMD Ryzen 5600X, and matches the previously much-more-expensive Ryzen 5800X, and Core i7 11700K.
In a whole host of games, from F1 2021, to Age of Empires 4, to Metro Exodus, the Intel Core i5 12600K is faster than the AMD Ryzen 5600X by between five and 15 percent, and in some cases, even more.
It even trades blows with the Ryzen 5800X and 5900X in some titles, though most notably, the 12600K is in almost all cases faster than the last-generation Intel standouts, the Core i7 11700K, and Core i9-11900K.
Multi-Threaded Productivity
Doubly impressive is the Core i5 12600K's multi-threaded capabilities in tasks that were once dominated by AMD's CPUs.
In benchmarking applications like Cinebench, the 12600K's single-threaded performance is only beaten out by its new-generation 12700K and 12900K counterparts, and its multi-threaded performance is just as impressive, beating out classical eight-core CPUs like the Ryzen 5800x and 11700K.
More practical productivity tests like Adobe Premiere and Photoshop show the raw potential of Alder Lake too, with the Core i5 12600K standing head and shoulders above the Ryzen 5600X, and even 5800X at times. It dominates all Intel 10th and 11th generation CPUs too.
All in all, the Intel Core i5 12600K looks set to offer the best value for money in gaming and productivity performance of its generation.
It does need quite a lot of power to hit those high frame rates and performance numbers, however, demanding over 200W in some benchmarks when pushed to its limit. Even at this mid-level, you're going to want a capable power supply and cooler to make the most of Intel's new mid-range powerhouse.
Intel Core i7-12700K – The Prince of Performance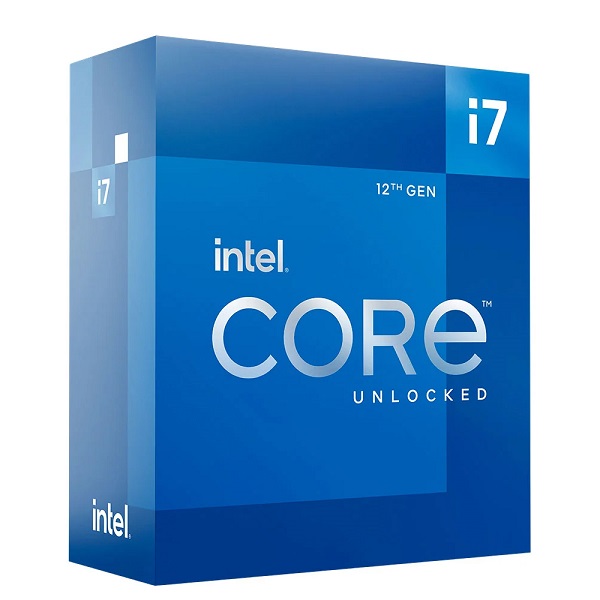 Once upon a time, the Intel Core i7 CPUs were the fastest processors on the planet, with only recent generation Core i9s supplanting them to become title holders in their own right.
The Core i7 12700K is a worthy successor of those performance leaders of old though, nipping at the heels of its grander Core i9 sibling, and dashing the AMD competition in all directions.
The 12700K comes with the now typical eight performance cores of its predecessors, but adds to them an additional four efficiency cores, making it an entirely different animal. It supports a total of 20 threads and maintains a 5GHz boost clock for its P cores, all on the new 10nm Intel 7 process.
Gaming & Productivity
In gaming, this leads to near-front-runner performance, eclipsing not only its 12600K brethren, but every AMD CPU there is, from the 5600X, right up to the flagship 5950X, with its monstrous 16 core configuration.
This is most prevalent at 1080p, where CPU performance matters more than it does at graphically-constrained higher resolutions, but you'll find a notable performance advantage for the 12700K against almost any CPU at any resolution.
At 1080p, however, it is on average close to 10% faster than Intel's last-generation flagship, the 11900K, and consistently five to six percent faster than the AMD Ryzen 5900X, too.
There are a few games, such as Cyberpunk 2077, where the higher performance core count of the older Intel Core i9-10900K still shows a slight advantage against the newer CPU, but it's very slight, and in almost any other game the 12700K beats almost every CPU that has come before.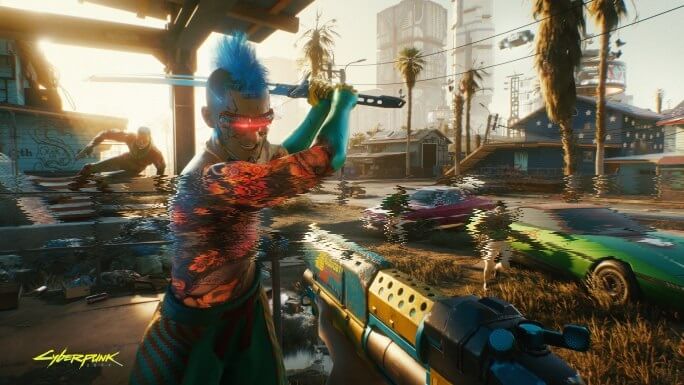 The only chip it can't quite beat is the higher-end Intel Core i9-12900K, but that lead isn't as stark as you'd think. At most, there's a couple of percent in it, meaning if you're building a gaming PC and you want near peak performance at a substantially reduced cost, the Intel Core i7-12700K is a great pick.
It's also a solid choice for productivity work too. Although the AMD Ryzen 5950X still holds sway in some applications and benchmarks, the 12700K often isn't far behind. That leaves it nipping at the heels of the 12900K again too, making a compelling case for it being a great alternative to the higher-end CPU, no matter what you plan to do with it.
Intel Core i9-12900K – Intel Regains the Gaming Crown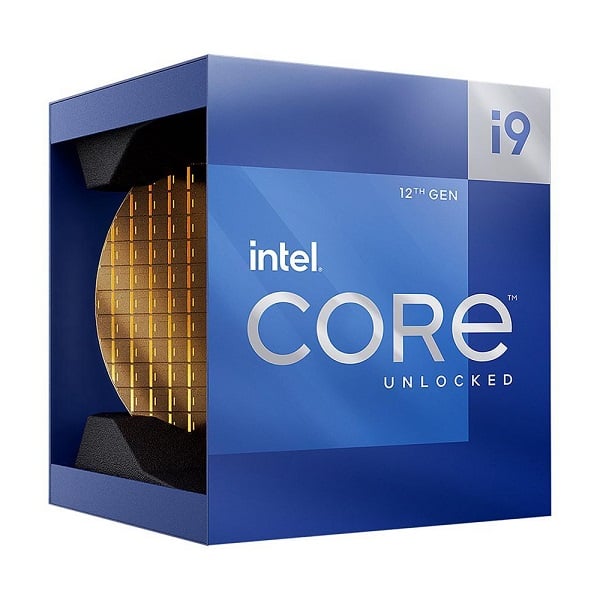 It's been over a year in the making, but with Intel's 12th gen Alder Lake CPUs, they have finally retaken pole position in gaming performance once again, and done so in emphatic fashion.
If Intel had merely released the 12600K they might have done it; with the 12700K they secured it, but with the 12900K, they knocked it out of the park.
The Intel Core i9-12900K enjoys the same eight cores as its flagship predecessor, but with a much faster architecture, the same high clock speeds, and eight E cores backing them up. It is an incredibly powerful gaming processor, delivering the fastest gaming performance possible when paired with an appropriately powerful graphics card.
This CPU easily outstrips every Intel CPU that has come before and handily beats AMD's processors in almost every game out there.
This is especially notable in CPU demanding games like Microsoft Flight Simulator, though it's also well out in front in much older games like CS:GO, where a high frame rate can make a real difference to how competitive you are as a player.
There isn't a huge difference between the 12900K and 12700K in most games – just a few percent at best – but if you want the absolute fastest gaming CPU money can buy, the 12900K is it.
Intel 12th Gen 12900K Productivity
It's an especially good buy if you want that class-leading gaming performance combined with the added multi-threaded capabilities delivered by those extra E cores. With eight of them on board, the 12900K is a monster of a multitasking chip.
In the most demanding applications and benchmarks, it often eclipses the comparably priced AMD Ryzen 5900X, with its 12 full performance cores, and is often only a hair's breadth behind the 16-core Ryzen 5950X. Although there are some applications where those additional full-size cores do give the AMD chip a significant edge.
That AMD CPU is vastly more expensive though, and it just can't keep pace in gaming, making the Intel Core i9-12900K the best gaming CPU and the best top-tier CPU for gaming and streaming, too.
It's a watershed CPU for Intel that might not offer the same bang for buck as the more affordable options, but for leadership performance and all-around capability, the Intel Core i9-12900K is the new king of the hill.