God of War was one of the best games of its generation, and may well be one of the best games of all time.
But, as a PlayStation exclusive at release, the number of people who have had the opportunity to experience it, has been limited. Fortunately, it's since been playable in an enhanced form on PS5 and later came to PC in January 2022 with even more graphical and quality of life upgrades.
It looked gorgeous in its first outing and even better now, but it hails from the far-flung days of 2018 and a whole generation of consoles ago, so you won't need some monster gaming machine just to get it running.
If you want to make it look its best though, and enjoy all the advancements that have been applied in bringing God of War to PC, then you'll need something quite special indeed.Let's take a look at the God of War PC specs, and what kind of PC you need to play it at each setting.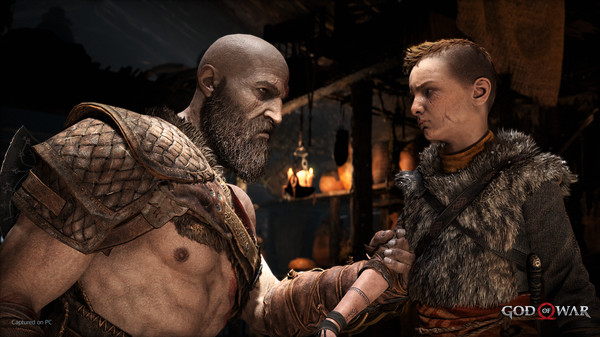 Minimum PC Requirements
CPU: Intel Core i5-2500K or AMD Ryzen 3 1200
GPU: Nvidia GTX 960 or AMD R9 290X
RAM: 8 GB
Storage: 70GB
Meeting the minimum specs of this game is extremely easy. Any gaming PC at all that was released in the past four years should be able to meet it, and any moderately powerful gaming PC released in the last eight years can probably handle it too.
Still, you're only guaranteeing an experience that has all settings on low, and will leave you playing at 720p resolution with a steady frame rate of around 30 FPS.
That's far from ideal and won't give you anything close to the PC God of War experience you're hoping for. You'd be better off buying a second-hand PS4 and enjoying it there instead.
If you're looking to buy a new PC to experience God of War, though, you can easily beat these minimum specs with something very affordable, getting you a much higher standard of gaming experience without breaking the bank.
Best PC for Minimum Specs in God of War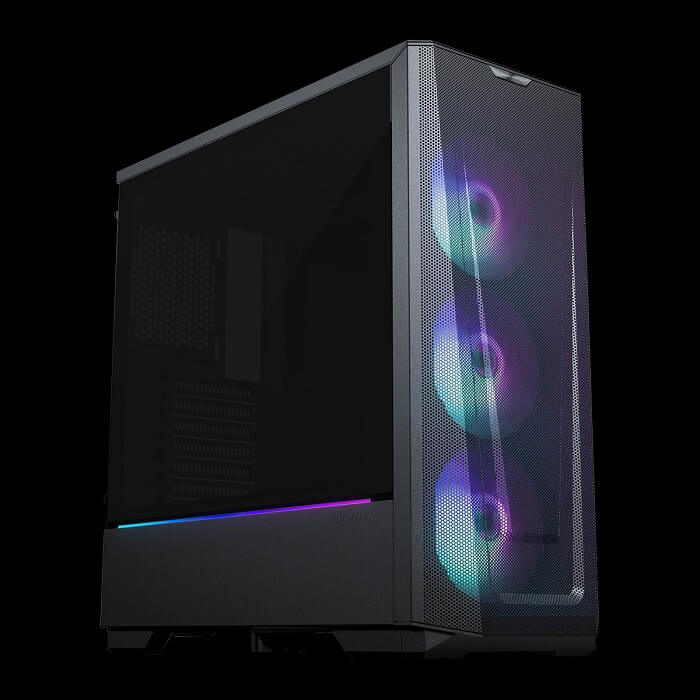 The Chillblast Next Day Core GTX 1650 Gaming PC absolutely destroys the minimum demands of this game, allowing you to easily play God of War with a few of the settings turned up to medium, sit at 1080p resolution, and enjoy a much more fluid frame rate.
Its Intel Core i3-12100F has double the thread support of either of the recommended CPUs at this level, and has a much higher boost clock speed, giving it substantially more general compute power.
The GTX 1650 graphics card is substantially more powerful too, helping you enjoy much more of the visual features in God of War than the absolute barebones recommendations for minimum settings.
This game deserves better, and so do you.
Recommended PC Requirements
CPU: Intel Core i5-6600K or AMD Ryzen 5 2400
GPU: Nvidia GTX 1060 6GB or AMD RX 570
RAM: 8 GB
Storage: 70GB SSD
The recommended specifications for God of War turn things up a bit. It demands a much more powerful and contemporary processor and a graphics card that is still relevant for many modern gaming experiences – even if the ones suggested are still more than five years old.
Still, it'll get you a 1080p gaming experience, at a steady 30 FPS and with all of the graphics settings at "Original" giving you a God of War that looks very much like it did on the original PS4 release.
That's good. The game looked good then and it'll look good now. But it's not much of a PC upgrade.
Best PC for Recommended Specs in God of War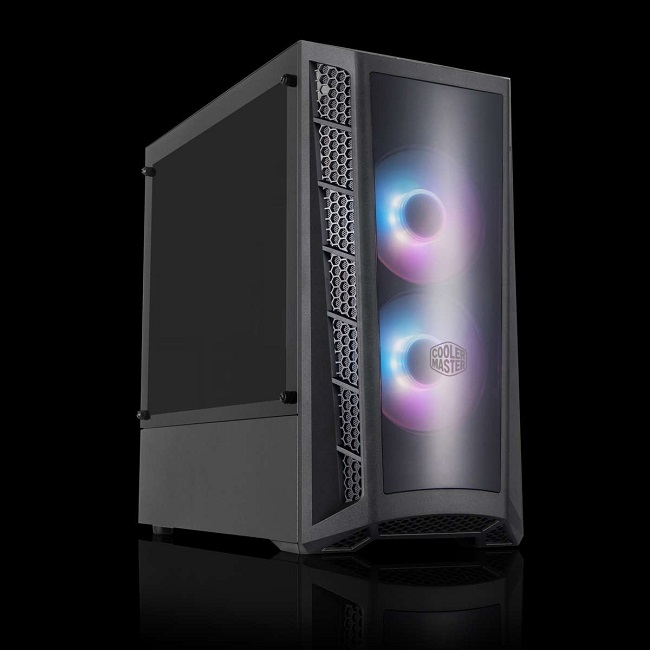 For a Chillblast PC that can meet, and exceed these specs for a little added frame rate and detail, we'd recommend the Chillblast Fusion Fiend Gaming PC.
It comes with an AMD Ryzen 5 5600G CPU, with six cores and 12 thread support – a massive improvement over the quad-core chips recommended for these detail settings. Combine that with the recent Nvidia RTX 3050 8GB graphics card, and you have a gaming PC that is tailor-made for high frame rate 1080p play.
In God of War, this should be more than enough to give you 60FPS or more at these detail settings and even let you dabble with some of the higher settings to get an experience that feels much more like it takes advantage of the strengths of the PC platform.
The same will be true for other games too. A configuration like this will be capable of playing any game you throw at it at 1080p. And, if you're a competitive player, the frame rates in even the prettiest of esports games should get especially high, giving you a slight competitive edge over those playing on older, slower systems.
High Settings PC Requirements
CPU: Intel Core i7-4770K or AMD Ryzen 7 2700
GPU: Nvidia GTX 1070 or AMD RX 5600 XT
RAM: 8 GB
Storage: 70GB SSD
The hardware requirements for the High settings category still aren't too demanding with this game – which shows how well God of War was originally optimized. But, it highlights that it's very much a 2017 console release.
As such, it's no real surprise that even with this modest hardware setup you can only expect original console detail settings, at 1080p resolution, with steady 60 FPS performance.
Most mid-range gaming PCs from the past three years will easily be able to meet these specifications without too much difficulty. Here at Chillblast though, we like to push a little higher where we can.
Best PC for High Specs in God of War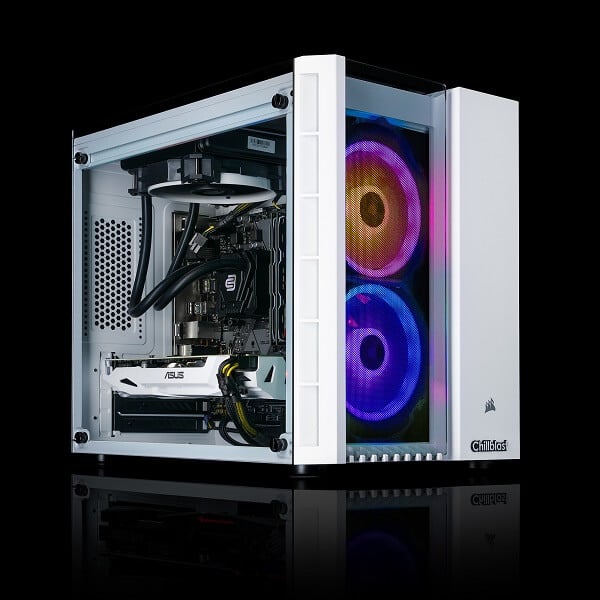 For not much more than you'd spend on a system designed with the lower detail settings in mind, you can enjoy the stellar gaming performance of a compact gaming marvel: the Chillblast Fusion Crystal Lite.
Don't be fooled by this system's small stature. It packs inside it the very capable Intel Core i5-12400F hexacore CPU, with 12 thread support, alongside an Nvidia RTX 3060 with a whopping 12GB of VRAM.
This is one of the latest generations of graphics cards available – the kind that, for a while, was incredibly hard to find. Still, Chillblast maintains excellent stock levels of all the latest cards, which is why this card finds itself in one of these powerful little PCs.
With that combination of CPU and GPU, 16GB of high-speed memory, and plenty of SSD space for God of War to install on, this PC will absolutely blow past the God of War High specs demands. That gives you plenty of choices.
If you're playing on a 1080p monitor, you can enjoy much higher frame rates, and have the option to turn some of the game settings up to high or even dabble with Ultra in some cases. Alternatively, if you have a 1440p monitor, you'll be able to enjoy God of War at your display's native resolution, especially when you consider this PC's support of Nvidia's Deep Learning Super Sampling (DLSS).
Using clever upscaling, this technology lets you experience higher resolutions without taking a hit to your frame rate. With full support in God of War, having a graphics card that can support DLSS or the AMD equivalent, FidelityFX Super Resolution (FSR), is a must for a high-end God of War gaming experience.
Performance Settings PC Requirements
CPU: Intel Core i7-7700K or AMD Ryzen 7 3700X
GPU: Nvidia RTX 2070 or AMD RX 5700 XT
RAM: 16 GB
Storage: 70GB SSD
This tier of hardware requirements does start to get a little demanding, and with good reason.
If you're targeting a native 1440p experience in any modern game, even one that was originally a console release from a few years ago, you can expect some more stringent demands.
Fortunately, if you have a gaming PC that was relatively high end a couple of years ago, you shouldn't have any trouble hitting these kinds of specifications and enjoying 60 FPS with all settings on High.
However, if your system has fallen a bit behind the times and you want something new to help you enjoy the best that God of War has to offer, Chillblast has you covered.
Best PC for Performance Specs in God of War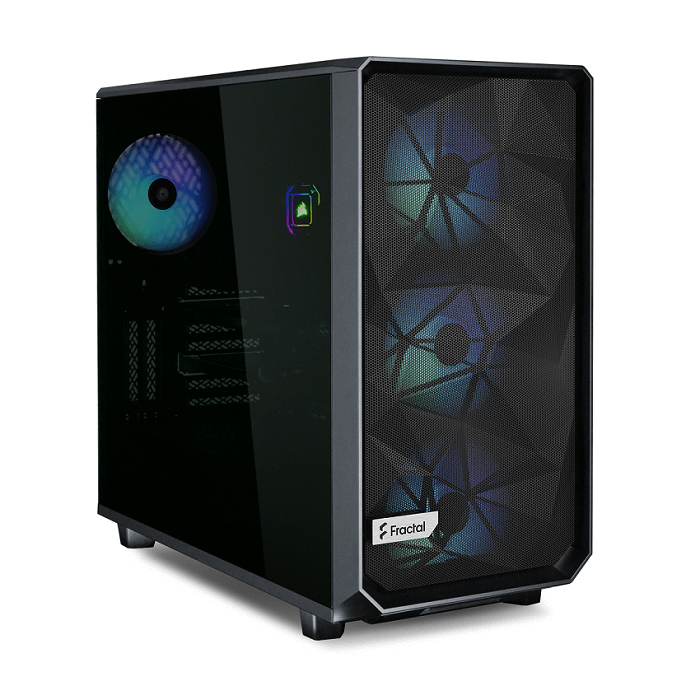 The Chillblast Chronos Gaming PC is a truly modern gaming PC in every sense of the word.
It has the stupendous ten-core Intel i5-12600K processor at its heart, with support for up to 16 simultaneous threads – easily enough to handle the kind of demands God of War throws at it. It's paired up with 16GB of high-speed memory, and the generation-defining RTX 3070 graphics card.
That GPU eclipsed every GPU that was ever made before it and only falls behind its higher-end alternatives from both AMD and Nvidia's latest generation in terms of raw performance.
That gives this gaming PC all the power you need to run God of War at 1440p with all settings at their absolute maximum, and enjoy a super smooth frame rate – perfect if you have a high refresh rate gaming monitor to play on.
You can even dabble in 4K with this graphics card if you wish, though you may not get the consistent 60FPS+ gameplay that is so worth chasing in highly intense action games; it just makes everything look that much smoother.
As with all other Chillblast gaming PCs, this one comes equipped with an ultra-fast NVMe SSD, ensuring that God of War on PC loads far faster than it ever did on the PlayStation 4. That delivers not only a more seamless gaming experience, but one with less pop-in, and a more believable frozen world, too.
Ultra Settings PC Requirements
CPU: Intel Core i9-9900K or AMD Ryzen 9 3950X
GPU: Nvidia RTX 3080 or AMD RX 6800 XT
RAM: 16 GB
Storage: 70GB SSD
If you want the absolute ultimate God of War gaming experience then like any other modern AAA game, you need to go all out.
Only the most powerful of gaming PCs from the last year will stand a chance of holding a steady frame rate once you turn everything up to Ultra at 4K resolution. Fortunately, Chillblast has a number of PCs that are up to the task.
Best PC for Ultra Specs in God of War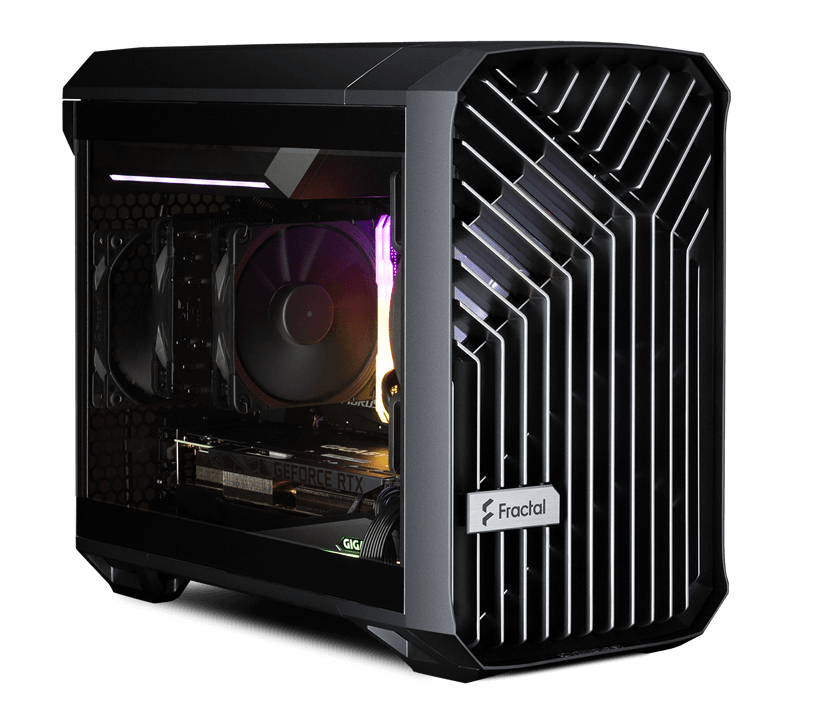 The most affordable of even this bunch of monstrous gaming PCs is the Chillblast Fusion Torrent Mini.
It has the RTX 3080 graphics card that these lofty specifications demand, giving it all the 3D graphical power it needs to handle 4K resolution and maximum detail settings across the board.
The system comes with a powerful processor, in the form of an Intel i7-12700K. It enjoys a high clock speed that processes each task with ease and supports up to 20 simultaneous threads. That, combined with the 32GB of total RAM, means that any background tasks you have running won't interfere with your gaming performance in the slightest.
If that's still not enough for you, or you want to push things even higher than that lofty machine can allow, then the Chillblast Eclipse Gaming PC is worth considering.
It's one of the most powerful gaming PCs Chillblast has ever made, and combines the even-more-powerful RTX 4080 graphics card, with the cutting-edge AMD Ryzen 7 7700X.
This new generation CPU has 8 cores and 16 threads with a single-core boost clock speed of up to a staggering 5.4GHz which was unthinkable just a few generations ago. Overall, it packs serious performance not only for gaming, but for other demanding tasks like content creation or simply having heaps of tabs and background programs running simultaneously.
It comes with 32GB of super-fast 6000MHz DDR5 memory, and a full terabyte of PCIExpress 4 NVMe storage, for some of the fastest game load times possible on a modern gaming PC.That potent combination should get you close to 100 FPS or more in God of War, even with everything at maximum. If you want to see what God of War can really look like on PC, it's the PC for the job.