Forza Motorsport is the latest racing sensation developed by Turn 10 Studios. In this next-generation racing game, prepare to embark on an adrenaline-pumping journey like never before. Crafted by the creators of iconic titles such as Forza Horizon 2, Forza Motorsport is set to redefine the racing genre.
This pulsating game promises to deliver unrivaled realism and precision handling. Get ready to experience the world's most iconic cars, meticulously recreated with cutting-edge graphics and physics, all in the palm of your hands.
Discover the heart-pounding gameplay features that make Forza Motorsport a must-play title. From dynamic environments to endless vehicle variety, this game promises a racing experience like no other.
Whatever kind of gaming PC you have though, you should be able to enjoy Forza Motorsport one way or another. Here are the kinds of gaming PC setups you'll want for Forza Motorsport at all settings.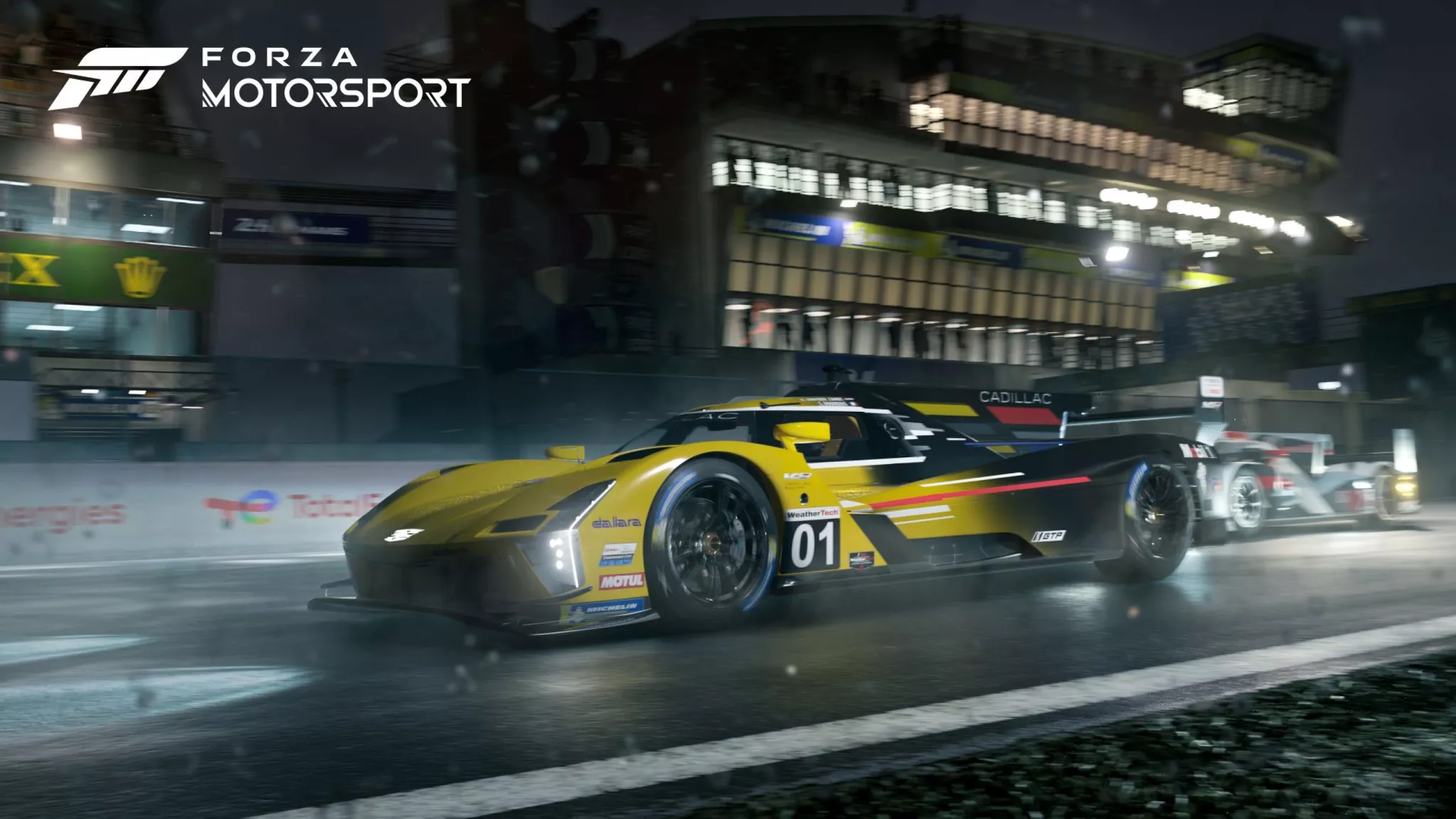 Minimum System Requirements for Forza Motorsport
OS: Windows 10 version 19041 or higher
Processor: Intel i5-8400 or AMD Ryzen 5 1600
Memory: 8 GB RAM
Graphics: NVidia GTX 1060 or AMD RX 5500 XT
Network: Broadband Internet connection
Storage: 130 GB available space
Additional Notes: SSD Required
For a game that experiences a cutting-edge simulation with incredible photorealistic visuals that deliver real-time ray tracing on-track, new damage and dirt accumulation systems, the minimum requirements don't look too tough on your PC. With a minimum for graphics listed as cards that are mid-range and from over 5 years ago, even if your PC is getting a little on the old side, you should still be able to run Forza Motorsport at minimum settings, however you'll be restricted to lower quality resolution and FPS.
The amount of storage needed for Forza Motorsport is on the higher side at 130GB, and an SSD is recommended - we always recommend including an SSD in your PC build as it's much faster for your games than playing from a hard drive.
Meeting The Minimum With A Modern PC
If you don't have a gaming PC that can quite match the minimum requirements for Forza Motorsport , or you don't have a gaming PC at all, then you'll need to make some upgrades to newer components or treat yourself to a new PC!
As the minimum requirements for Forza Motorsport feature components that are over 5 years old, there are many affordable options for building a PC that will run the game easily, and even offer more power than the game demands. For example, NVidia GTX 1060 series graphics can be found for great prices now that the 40 Series Graphics have been released, and remember with low minimum requirements such as these you don't have to look for the latest possible components with a high budget to get a great experience of the game - there's a wide range of older generation components that will work perfectly.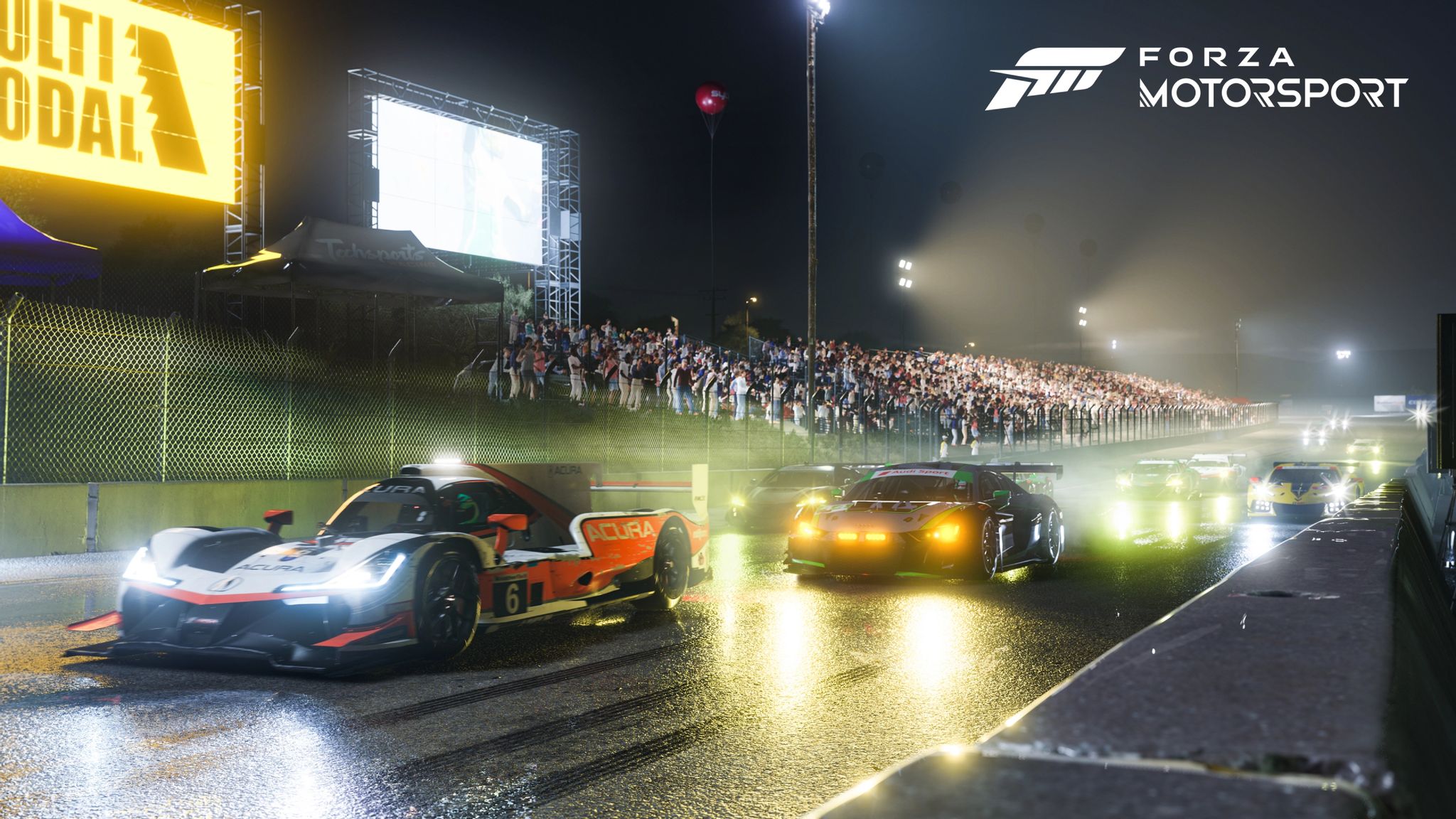 Recommended System Requirements for Forza Motorsport
OS: Windows 10 version 19041 or higher
Processor: Intel i5-11600k or AMD Ryzen 5 5600X
Memory: 16 GB RAM
Graphics: NVidia RTX 2080 TI or AMD RX 6800 XT
Network: Broadband Internet connection
Storage: 130 GB available space
Additional Notes: SSD Required
When it comes to delivering breathtaking and lifelike visuals in Forza Motorsport, your choice of processor is a critical factor. The Intel i5-11600k and AMD Ryzen 5 5600X are two exceptional options that can elevate your gaming experience to the next level. Both the Intel i5-11600k and AMD Ryzen 5 5600X are powerful processors that can handle the complex computations and rendering required for a visually stunning game like Forza Motorsport. They provide the processing muscle needed to deliver realistic graphics without sacrificing performance.
To get the most out of a Gaming PC for Forza Motorsport in terms of the graphics, we'd recommend looking at a newer generation graphics card such the NVidia RTX 2080 TI and the AMD RX 6800 XT. With these two graphics cards, they'll allow for cutting-edge technologies that bring virtual car races to life. With their advanced GPUs, you'll experience the minutest details of the cars and tracks, from the sleek lines of the vehicles to the realistic lighting and environmental effects.
If you're looking at making upgrades to your PC to go above and beyond the recommended specs for Forza Motorsport, there's also the option of newer processors to help power your components, such as AMD Ryzen 5000 Series or Intel 13th Generation Processors that have been released this year.
Again, the SSD requirement here will help you run your game much faster, especially one that requires as much storage as Forza Motorsport!
Meeting the recommended with a modern PC
As mentioned above, the recommended requirements for Forza Motorsport are still reasonably low with components that are a few years old now. You could certainly get a better experience of the game with slightly newer generation components, while keeping your PC build within an affordable budget.
If you already have a slightly older PC and want to play the game on the recommended settings, there are plenty of options available to upgrade your PC in time for Forza Motorsport release, whether you need to upgrade just to meet the settings above or if you want more power and enhanced graphics for the best possible experience of one of the most anticipated games of this year.
What PC do we recommend?
The Chillblast Evolution gaming PC offers a great balance of some of the latest components that will make your favourite games look their best. If you're just looking to meet the recommended settings for Forza Motorsport, this PC is perfect to get you started. Featuring the AMD Radeon RX 7600 graphics card, an AMD Ryzen 5 processor, plus the 16GB of RAM and 1TB SSD storage recommended for the game. Although some of these specs are more powerful than the recommended, we think this PC will give you the Forza Motorsport experience you're looking for, for amazing value! What's more, this PC comes with a free copy of Forza Motorsport, allowing you to own the game outright, rather than having to subscribe to Microsoft's Game Pass each month in order to play.
Plus, when you're ready to get more out of the game, this PC has a clear upgrade path and it's easy to start swapping out the hardware for something more powerful.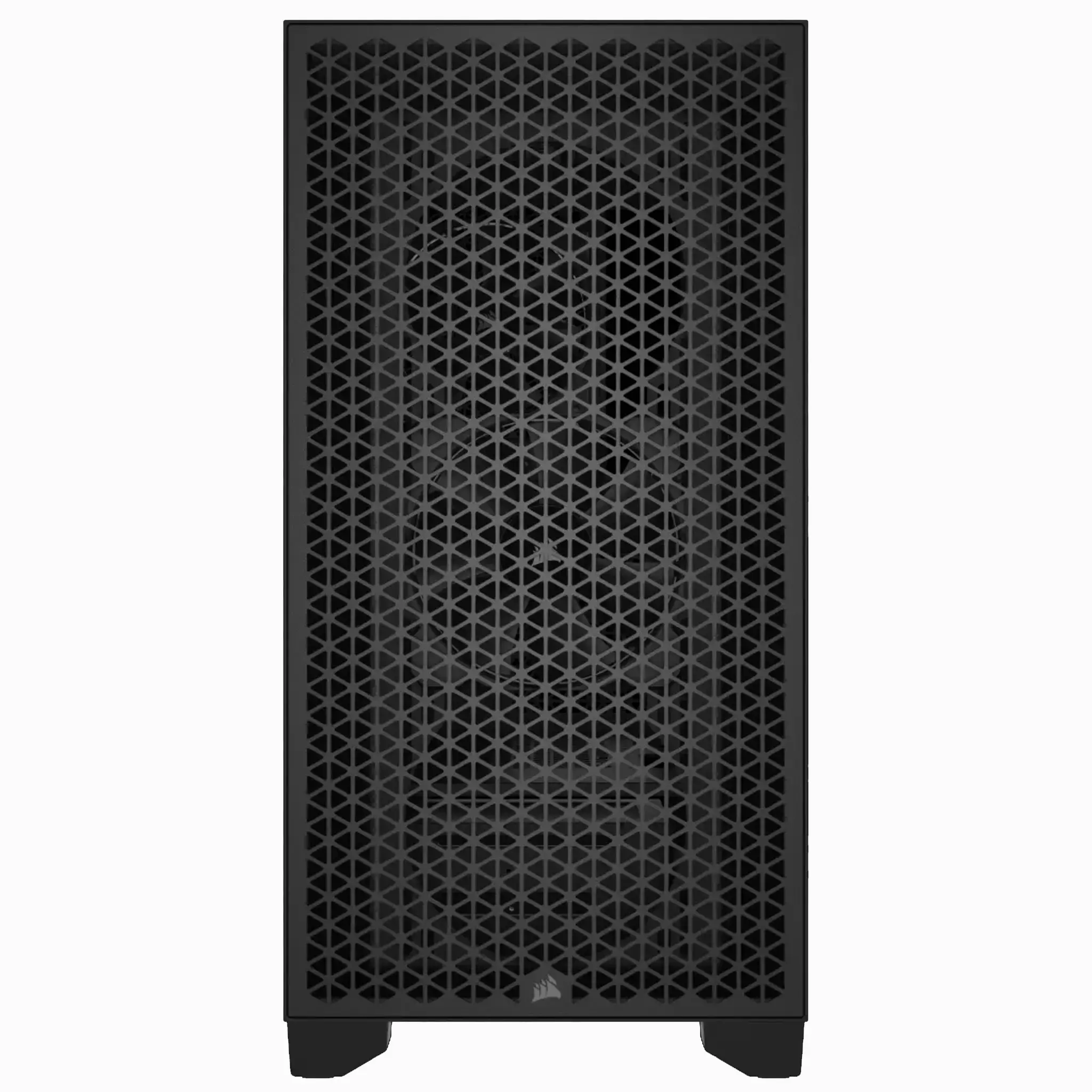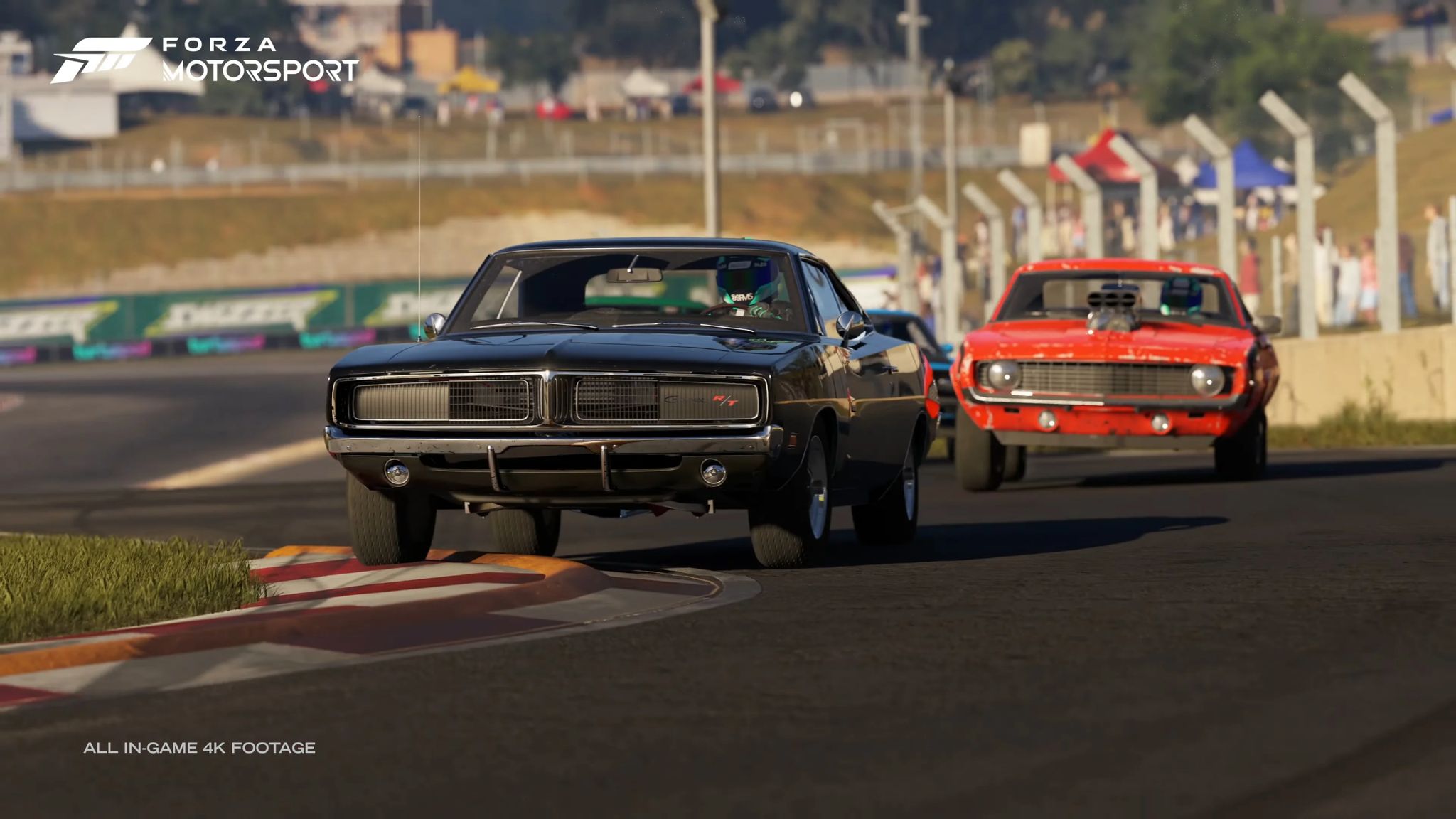 What do you need to play Forza Motorsport at 4K?
Are you a racing enthusiast eager to immerse yourself in the breathtaking world of Forza Motorsport in glorious 4K resolution?
To kick things off, you'll need a gaming PC or console that can handle the demands of 4K gaming. Forza Motorsport at 4K is a visual masterpiece, so you'll want a system that can keep up. Look for:
A gaming PC with a robust graphics card (GPU) like the NVIDIA GeForce RTX series or AMD Radeon RX series.
A 4K display is your window into the world of Forza like you've never seen before. Invest in a high-quality 4K monitor or TV with features like HDR for enhanced visuals and vibrant colors.
For online gameplay and updates, a fast and stable internet connection is crucial. Opt for a high-speed broadband connection to ensure smooth multiplayer races and quick game downloads.
For the ultimate immersive experience, consider investing in a racing wheel and pedals. They provide precise control and a more authentic racing feel. Of course, a reliable controller works well too if you prefer a more casual setup.
Conclusion
Forza Motorsport's minimum and recommended settings are achievable for a great budget if you're looking to just meet requirements to play, but if you want to make the most out of this ambitious project from Turn 10 Studios, you'll need to make sure you've got some powerful hardware - make sure your processor is ready to take on this game, and consider overclocking it for some added performance if you can! If you're looking for the perfect Forza Motorsport PC, you'll want to plan your build in advance to make your specs are up to scratch for the requirements you want to meet, and your PC is delivered in time for the games release! However, if you're looking for something you can start gaming on right now before Forza Motorsport is out, you can browse our range of next day gaming PCs.
If you're considering a Chillblast gaming PC to play Forza Motorsport, don't forget to ask about overclocking when you buy. It's a service we offer for free, with the potential to add a few percentage points of added performance, without invalidating your five-year standard warranty.
To discover all of the gaming PCs we recommend for playing Forza Motorsport Click here. If you're a gamer that always wants to get the best out of their favourite games, you can also browse our full range of game ready PCs where we'll guide you towards finding the best system for your games.