Forspoken is the newest game from Square Enix's Luminous Productions (the studio behind Final Fantasy 15) and was released on January 24th 2023.
Ahead of its release, Square Enix revealed the minimum and recommended specifications needed to play the game on PC. However, they are a whole lot heftier than anticipated…
If upon cross-referencing your build to the specifications in the tables below you find that they fall short, you may need to consider upgrading individual components, or simply upgrading to a new PC entirely. Either option can be fulfilled by us here at Chillblast, so give our extensive range of gaming PCs a browse or get in touch with our expert sales team.
So, let's take a look at the Forspoken specs and see just what you need to run it (and how you can build a PC to make the most of it).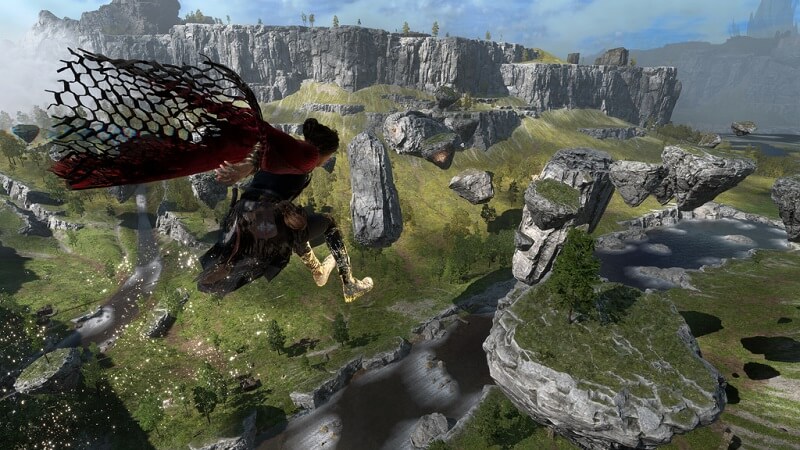 But first, what is Forspoken?
Forspoken is a magical RPG where players follow the journey of Frey, a young woman who gets mysteriously transported from modern-day New York City to the breathtaking lands of Athia. Trapped here, she finds a sentient bracelet inexplicably wrapped around her arm, and discovers the ability to cast powerful spells and use magic to traverse the sprawling landscapes in hopes of finding a way home.
But, in doing so, "Frey soon learns that this beautiful land once flourished under the reign of benevolent matriarchs, called Tantas, until a devastating blight relentlessly corrupted everything it touched, breaking the rich landscapes into four dangerous realms. At the centre of their shattered domains, the Tantas now rule as maddened and evil sorceresses."
Frey reluctantly agrees to help the last remaining citizens of Athia who see her as their only hope. Her journey through this strange and treacherous land will take her deep into the heart of corruption where she must battle monstrous creatures, confront the powerful Tantas, and uncover secrets that awaken something much more from within.
With magically-enhanced parkour abilities, players can "scale walls, vault across canyons, leap from dizzying heights, and dash through vast landscapes." And, with a customisable range of spells and abilities, players can take on twisted monsters in magical combat using a variety of playstyles – from fast-paced and exhilarating to strategic and methodical.
Forspoken Minimum PC Requirements
OS – Windows 10 64-bit
CPU – AMD Ryzen 5 1600 or Intel core i7-3990
GPU – AMD Radeon RX 5500XT or Nvidia GeForce GTX 1060
RAM – 16GB
Storage Space – 150GB
Resolution – 720p @ 30fps
This table outlines the Forspoken minimum PC requirements that Square Enix thinks will get the game up and running and should provide at least a 720p experience at 30 frames per second.
However, for a 720 gameplay experience, these are some pretty hefty base-level requirements.
Most modern games have set their minimum specs with components that are quite a few years older than the ones listed for Forspoken, giving players with ageing systems a better chance at playing. But now it's looking like players will need to make sure their system is much more up-to-date. This will likely result in a lot of hopeful players either having to sacrifice graphical fidelity and frame rates, or purchase more modern parts or a new PC entirely.
Both the CPUs and GPUs listed are from the past 5-6 years, with the exception of the AMD 5500XT GPU having been released as close as 2019. This in itself shows just how system-intense this game is claiming to be. Coupled with the need for 16GB of RAM just to achieve 720p gameplay, we can assume that playing at more desirable levels will require very recent components.
If your PC just meets these specifications, you will need to be content with the lowest settings. You'll only be able to play at around 720p at 30 FPS with pretty much all the settings on low/medium, which is fine if you're playing on a small monitor, but if you're trying to play on a larger monitor or even a TV, it's not going to look great.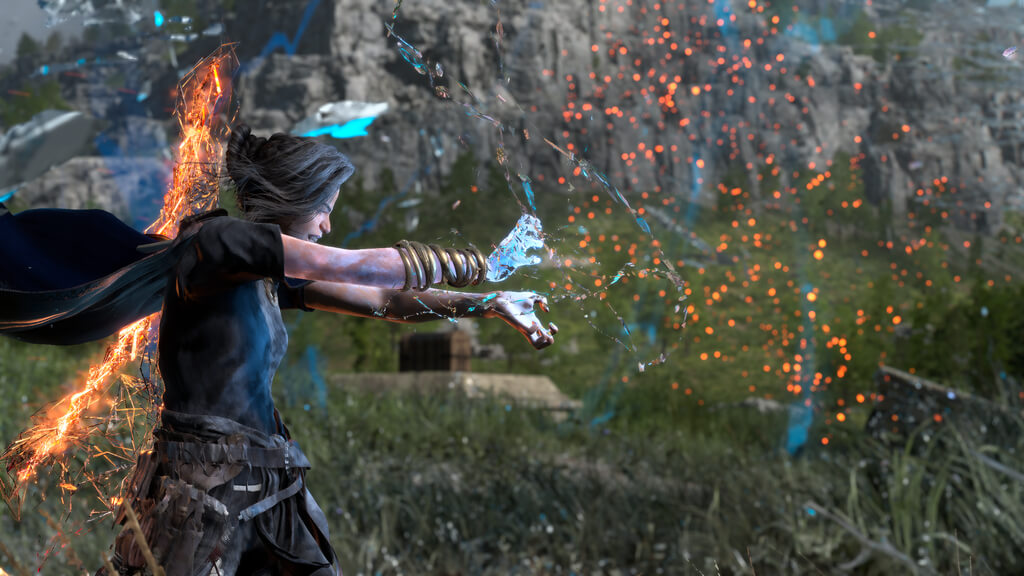 What PC do we recommend?
A PC that we'd recommend at this level would be the Chillblast Fusion Fiend Gaming PC.
However, as the minimum specs suggest rather old components, this PC does exceed them by a fair amount. But, because of this, the Fiend provides more future-proofing and a smooth Forspoken experience at low settings, all for an achievable budget.
It's built around AMD's Ryzen 5 5600G processor and ticks the box of having 16GB of fast DDR4 memory, while graphics duties are handled by NVIDIA's GeForce RTX 3050 Graphics Card – a potent combination for those looking for a PC with great performance today and upgradeability for the future.
A quality motherboard from Gigabyte provides plenty of USB 3.2 ports and a 500GB M.2 Solid State Drive reduces application load times, plus, provides enough room for both the PC's operating system and the large file size of Forspoken.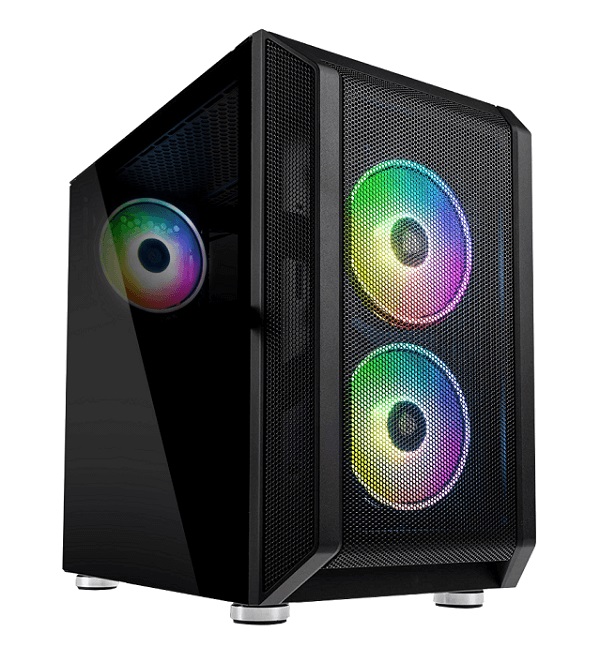 Forspoken Recommended PC Requirements
OS – Windows 10 64-bit
CPU – AMD Ryzen 5 3600 or Intel core i7-8700K
GPU – AMD Radeon RX 6700XT or Nvidia GeForce RTX 3070
RAM – 24GB
Storage Space – 150GB
Resolution – 1440p @ 30fps
Systems that fall within these recommended specifications should provide a 1440p gameplay experience according to Square Enix, maintaining framerates from those achieved using the minimum specs, but upping the visual integrity.
Like the minimum requirements, these specs up the ante on what is required to play a modern triple-A game, asking for even more impressive hardware. The RAM is increased by another 8GB (or an additional stick of the typical 8GB RAM found in most systems) and both the CPU and GPU call for components released only 2 years ago.
If you have a relatively new gaming PC you shouldn't have much trouble getting the game running at these settings, but you aren't going to be able to slap an old GPU in an old office machine and expect it to be comfortably playable. This game at these settings definitely needs a dedicated gaming PC.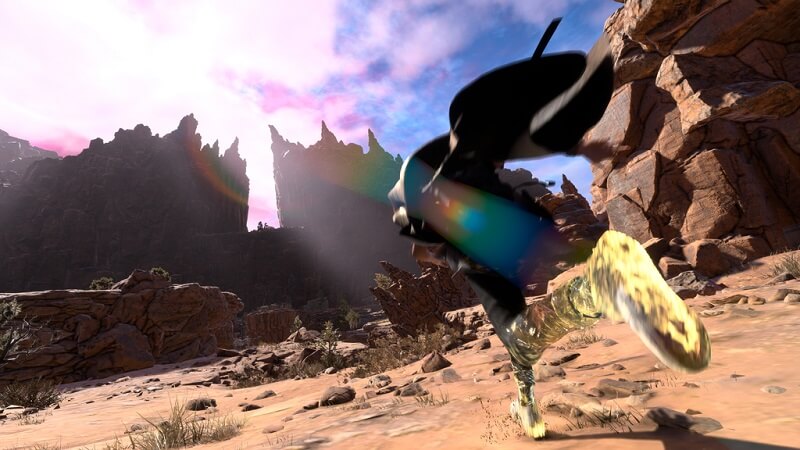 What PC do we recommend?
A PC that we'd recommend at this level would be the Chillblast Serenity Advanced Gaming PC.
In fact, this system takes the recommended specs listed above and does one better for each component. Instead of featuring the 3070, the Serenity Advanced houses the 3070 Ti. Instead of featuring the intel i7-8700K, it is built around the i5-12600K which is of a much more recent generation. And it even surpasses the RAM requirement, adding another 8GB to round it off at a whopping 32GB (which is actually what is suggested in the Ultra PC requirements which we'll get into later in the article).
Even though it is quite an ask for simply the 'recommended' settings, all of these components work well together to create a stellar 1440p gaming experience and will continue to provide a great experience for years to come.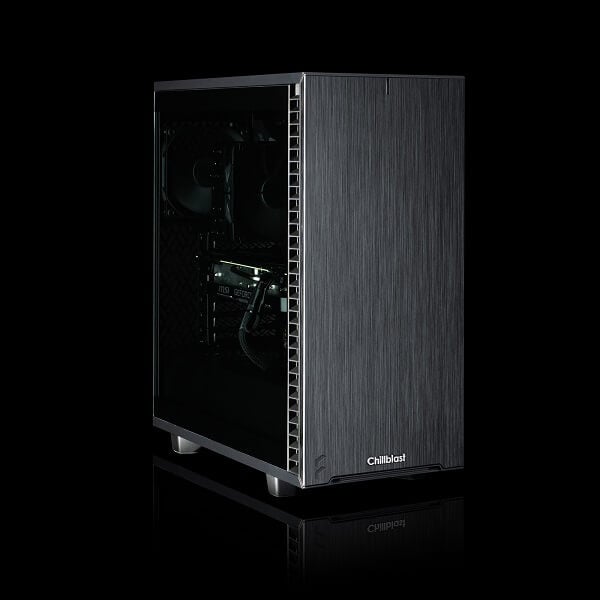 Forspoken Ultra / 4K PC Requirements
OS – Windows 10 64-bit
CPU – AMD Ryzen 5 5800X or Intel core i7-12700
GPU – AMD Radeon RX 6800XT or Nvidia GeForce RTX 4080
RAM – 32GB
Storage Space – 150GB
Resolution – 2160p @ 60fps
According to Square Enix, these specs should enable 4K Forspoken gameplay at a smooth 60fps.
Building upon the hefty requirements set for the previous gameplay levels, the Ultra specs continue the steep upwards trend. However, seeing high-level components in the 4K requirements list isn't surprising as it's a very system-intensive level of gameplay, no matter what game you are playing.
The GPU suggested here is of the most recent generation and is only beaten out of the top spot by the behemoth known as the RTX 4090. The CPU too, is from a recent generation – Intel's 12th generation – which only debuted at the end of 2021.
Overall, to play Forspoken at this level, a very modern PC is required.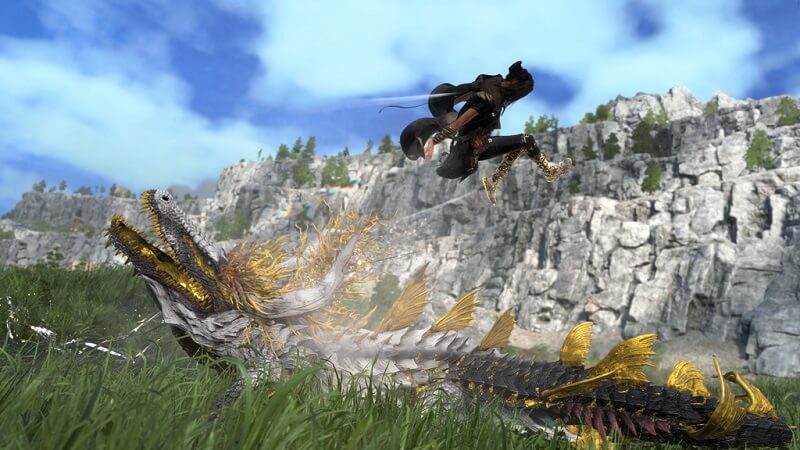 What PC do we recommend?
If you have the budget and want a gaming PC that will let you enjoy Forspoken at 4K with intense settings like ray tracing turned on, all whilst maintaining high frame rates, this is what Chillblast recommends: the Chillblast Eclipse Gaming PC.
It houses an AMD Ryzen 7 7700X (released to market only a few months ago) combined with the cutting-edge Nvidia RTX 4080 GPU as suggested above. Alongside this, it has a massive 1TB M.2 NVMe SSD giving you ample room to download the game and enjoy lightning-fast load speeds. Plus, the system also hits the 32GB RAM recommendation, using blisteringly fast 6000MHz sticks.