Corsair all but invented the modern look and feel of custom-cooled gaming PCs, championing customisable RGB lighting effects, and making the process of installing custom cooling solutions that much easier. Its new Hydro X Series is the latest evolution of its product philosophy of high-performance, ease of use, and beautiful RGB lighting effects.
Whatever you want to cool, Corsair has a block for it
The Hydro X series is a gorgeous mix of products, combining pumps, tubing, reservoirs, and fans. But, at the heart of every custom watercooling system are the hunks of metal that sit on top of the components to whisk as much heat away from them as possible. The blocks.
Corsair's new Hydro X range includes both CPU and graphics card blocks, with different looks and features, as well as various mounting options to cover all of the most popular sockets and cards. For CPUs, there are options for AM4 and sTR4 sockets, covering AMD Ryzen and Threadripper processors from the first generation to the third (and potentially beyond to the fourth generation, Zen 3 CPUs too).
Note: Although third generation Threadripper CPUs utilize the TRX4 socket, it is physically identical to the TR4 socket, and so all Hydro X CPU blocks should be compatible with TRX40 motherboards and the Threadripper 3000 CPUs.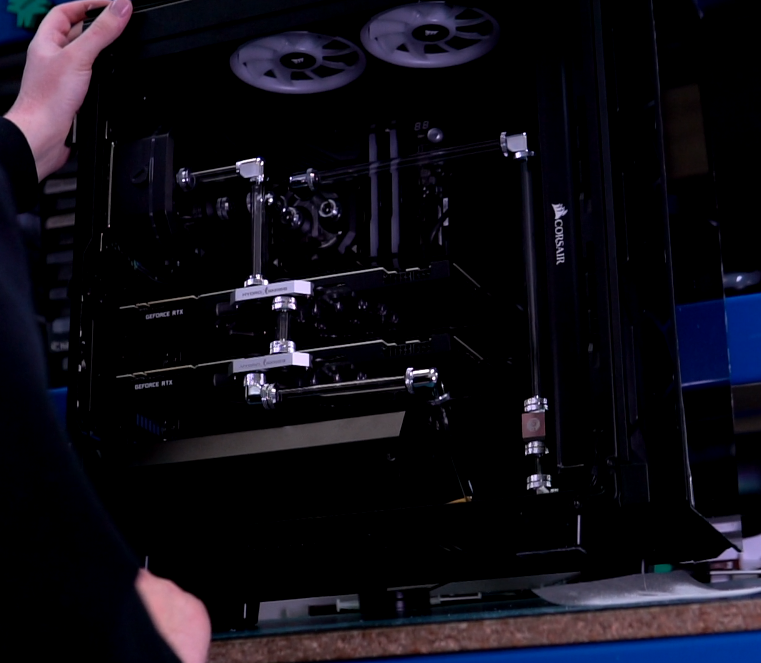 There's plenty to choose from
Intel hasn't been left out though, with a couple of block designs for Intel's LGA 2066 socket. That covers every recent generation CPU from Kaby Lake right through to Cascade Lake. There's also a block that's fully compatible with Intel's older 115X sockets, so as long as your CPU isn't a decade old, there's a good chance you'll be able to run a new Corsair Hydro X loop.
There are a greater variety of graphics card blocks to choose from, but since they're monoblock designs that cover the GPU core, memory chips, and VRMs, they have to be designed with specific cards in mind. In the Hydro X range you'll find options for AMD's RX 5700 XT, as well as the RX Vega 64. On the Nvidia front, there are options for much of the high-end Turing range, from the RTX 2070 Founders Edition, right through to the RTX 2080 Ti Strix edition. There is also a block for the 2080 Ti Founders Edition, and another for the 1080 Ti Founders Edition – which is still one of the most powerful cards in the world, even almost three years after release.
When it comes to blocks for a CPU, GPU, or both, there are options for different materials for different looks, customizable RGB lighting effects, and different fitting options for soft and hard tubing.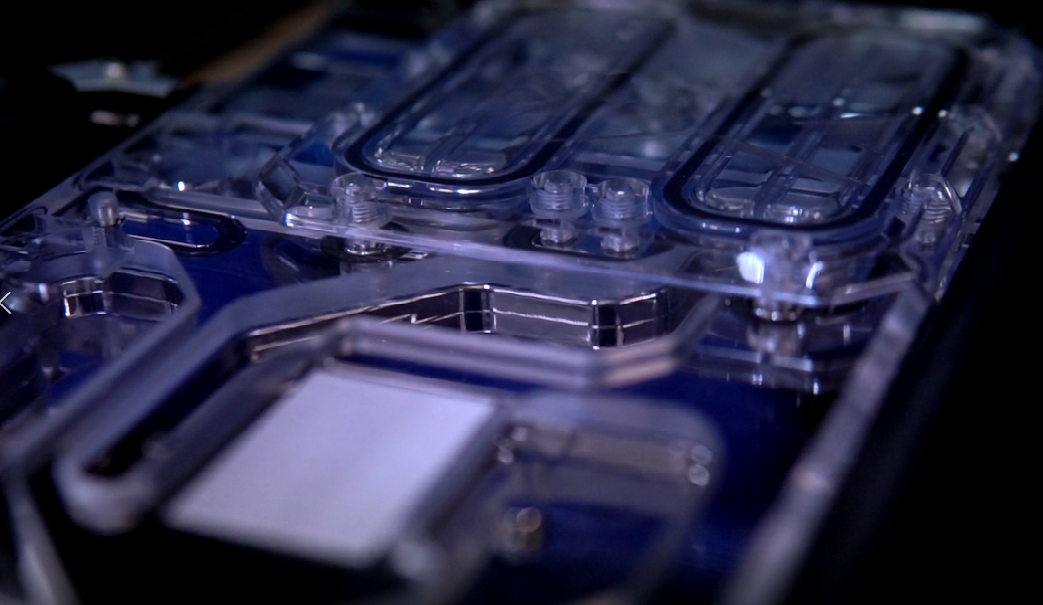 A radiator for every system
Getting the heat away from the CPU or graphics card is only half the battle. Then you've got to get it out of the water too. Corsair's new range of Hydro X series radiators are perfectly suited for high-performance systems of all shapes and sizes. Whether you have a mini-ITX, mATX, ATX, or even EATX system in a giant double tower, the Corsair Hydro X range has a radiator that will fit.
Standard thickness XR5 radiators come in 120mm, 140mm, 240mm, and 360mm options, each measuring 30mm thick. For those with larger cases, or who just want the maximum cooling performance possible, there's also 54mm thick XR7 radiator options, available in 240mm, 360mm, and 480mm varieties.
One Pump/Reservoir to rule them all
The brawn behind the brains of any custom watercooling loop is the pump, and Corsair's new XD5 Hydro X Pump and reservoir combo unit is a great way to accent an already gorgeous build. Combining the industry-leading D5 PWM pump with a 330ml custom designed reservoir, this combo unit can push through 800 litres an hour at a 2.1m pressure head, guaranteeing that no matter how many 90 degree turns you put into your loop, the flow rate will remain strong and consistent.
To help you maintain maximum performance while your system cools, Corsair has also included a fluid temperature sensor, which can be combined with its Commander Pro or Lighting Node Pro controllers and the iCUE software, for in-depth knowledge of your system's cooling. Not only that, but it can manually or automatically react to fluctuations in temperature, to reduce or increase fan and pump speeds, guaranteeing high performance, while keeping noise levels as low as possible.
But this wouldn't be a true Hydro X component if it didn't have its own RGB lighting too. The XD5 RGB pump has fully customizable lighting options in the base, and on both the inlet and outlets, letting you colour match your pump to the rest of your loop and/or case, or use the lighting options to inform you of fluctuations in component or coolant temperature.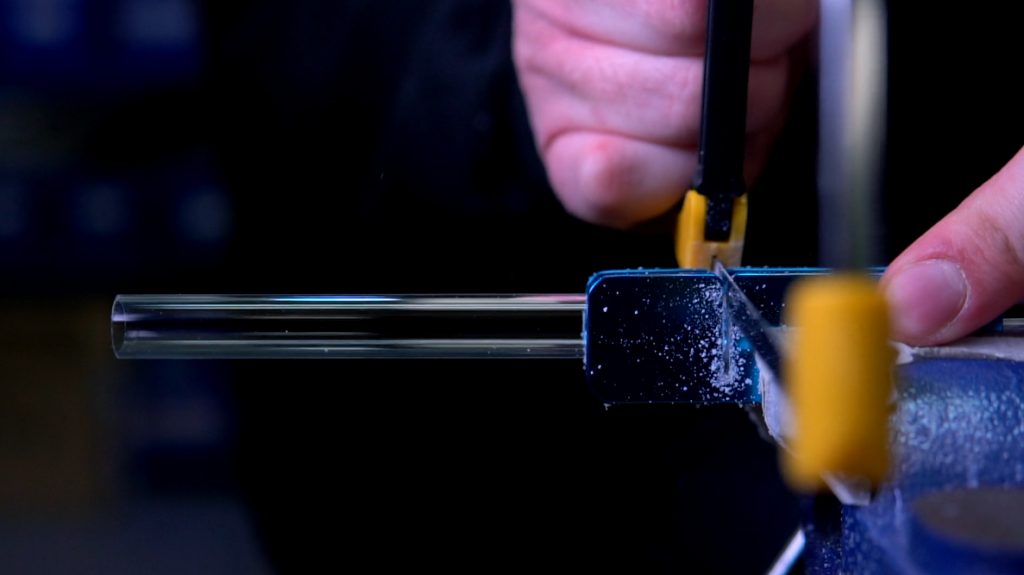 Fittings and tubing galore
The components of a custom watercooling loop might be the most important part of it, but its the fittings that really complete the look of it, as well as control the shape and layout of the tubing. Corsair's Hydro X range has options for both soft line and hard-line tubing, of various thickness and lengths, as well as numerous fittings with different finishes.
In the Hydro X line you'll find everything from 90 degree bends, to Y-splitters, rotary adapters, fill ports, ball valves, stop ports, and a mix of compression and OD fittings. All are available in four different finishes, including white, black, chrome, and gold plating.
Those looking to cool more than one GPU will want to consider the Hydro X XT hard-line multi-card kit too, which makes it easier than ever to connect a pair of graphics cards together in the same loop!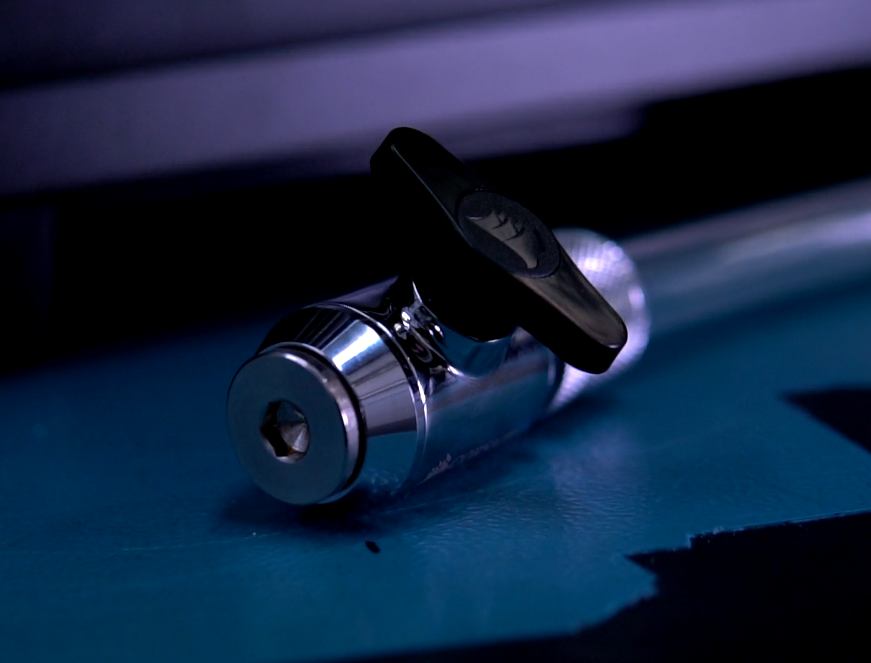 Backed by iCUE
For years, Corsair's iCUE software has been at the cutting edge of managing and customizing RGB LED lighting both inside and outside PCs, from watercooling components, to RAM, and gaming mice. The Hydro X series is no different.
Fully integrated with iCUE software, you can customize every single lighting zone in your coolant loop, letting you set a color theme, or have it react dynamically to changes in system performance or component temperature. There are also options for integrating your Hydro X lighting with your PC peripherals, or other PC components, like Corsair's RGB memory. That way you can have a unified lighting experience throughout your whole system.
iCUE software is also backed by a number of games, so that you can have the lighting change automatically during gameplay to provide increased ambience, or even inform you of important information like your health.
Outside of the fancy lighting effects, iCUE is also a great resource for those looking to have a firm grasp on how their PC performs, especially when under heavy load. Offering in-depth information and controls for your custom watercooling loop and any other cooling fans, iCUE can make sure that your system is running at peak performance, while keeping components as cool as possible, and without letting the fans or pump get too noisy.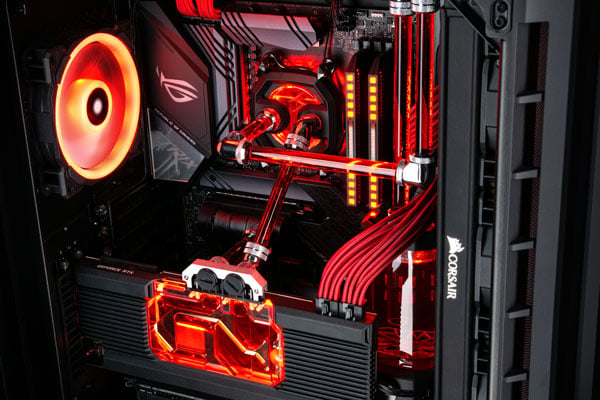 Create your dream watercooled PC today
A Corsair Hydro X Series PC is one that looks good, performs even better, and gives you all the control you need to make a system that's perfect for you. Just like every Chillblast custom PC.
Interested in integrating some Corsair Hydro X components in your next build? Give Chillblast a call, and we'll walk you through all the particulars, from component choice, to cable routing, and overclocking.
More resources:
Check out this article for a more in depth look at Corsair's iCUE software!
If you are into sheer power, check out this article about the most powerful CPU and GPU for PC gaming!