Fnatic have had a busy week! Check out the highlights, results and upcoming games below!
League of Legends
LEC 2022 Summer Split
Fnatic took on MAD Lions in a delayed match on Friday 24th June, with the delay arising from from technical issues. The inevitable player fatigue made this a tough match against a proactive Twisted Fate game from Nisqy, and resulted in a win for MAD Lions. Illnesses in the Berlin office notwithstanding, Fnatic walked away with everything to play for in the next match.
Fnatic were soon back at their best, and gave an electrifying performance against Team BDS on Saturday 25th June. The impressive back and forth lasted an incredible 54 minutes, making it the longest game of the Summer Split so far. The relentless attacks, resistances and scaling damage from Fnatic finally got the better of Team BDS, and Fnatic took the win after a Baron steal from Upset.
Results:
Fnatic vs MAD Lions 0:1
Fnatic vs. Team BDS 1:0
LEC 2022 Summer Split = Fnatic Tied 3rd place with 3 Wins and 2 Losses
VALORANT
VCT 2022: EMEA Stage 2 Challengers
The undefeated Fnatic VALORANT team were looking to continue the winning streak into the playoff stage at VCT 2022, facing off against Guild Esports and FunPlux Phoenix over the weekend.
In the Semi Finals Best of 3, Fnatic beat Guild Esports 2-0 on Friday, and headed into Sunday full of fire, decimating FunPlux Phoenix in the Best of 5 Grand Finals to the tune of 3-0.
Fnatic VALORANT were crowned Champions of VCT 2022 EMEA Stage 2, with IGL Boaster enjoying a celebratory twerk!
Results:
Fnatic vs. Guild Esports 1:0
Fnatic vs. FunPlux Phoenix 0:1
LEC 2022 Summer Split = Fnatic Tied 3rd place with 3 Wins and 2 Losses
Counter-Strike: Global Offensive
REPUBLEAGUE Season 3
A very busy week for the unstoppable Fnatic CS:GO team, with three matches and three wins against Into The Breach, Sinners and MOUZ NXT.
The Group B upper bracket quarter-final against Into The Breach produced some awesome highlights, one of which being roeJ racking up 4 kills (3 using M4A4, 1 using AK) on bombsite B defence: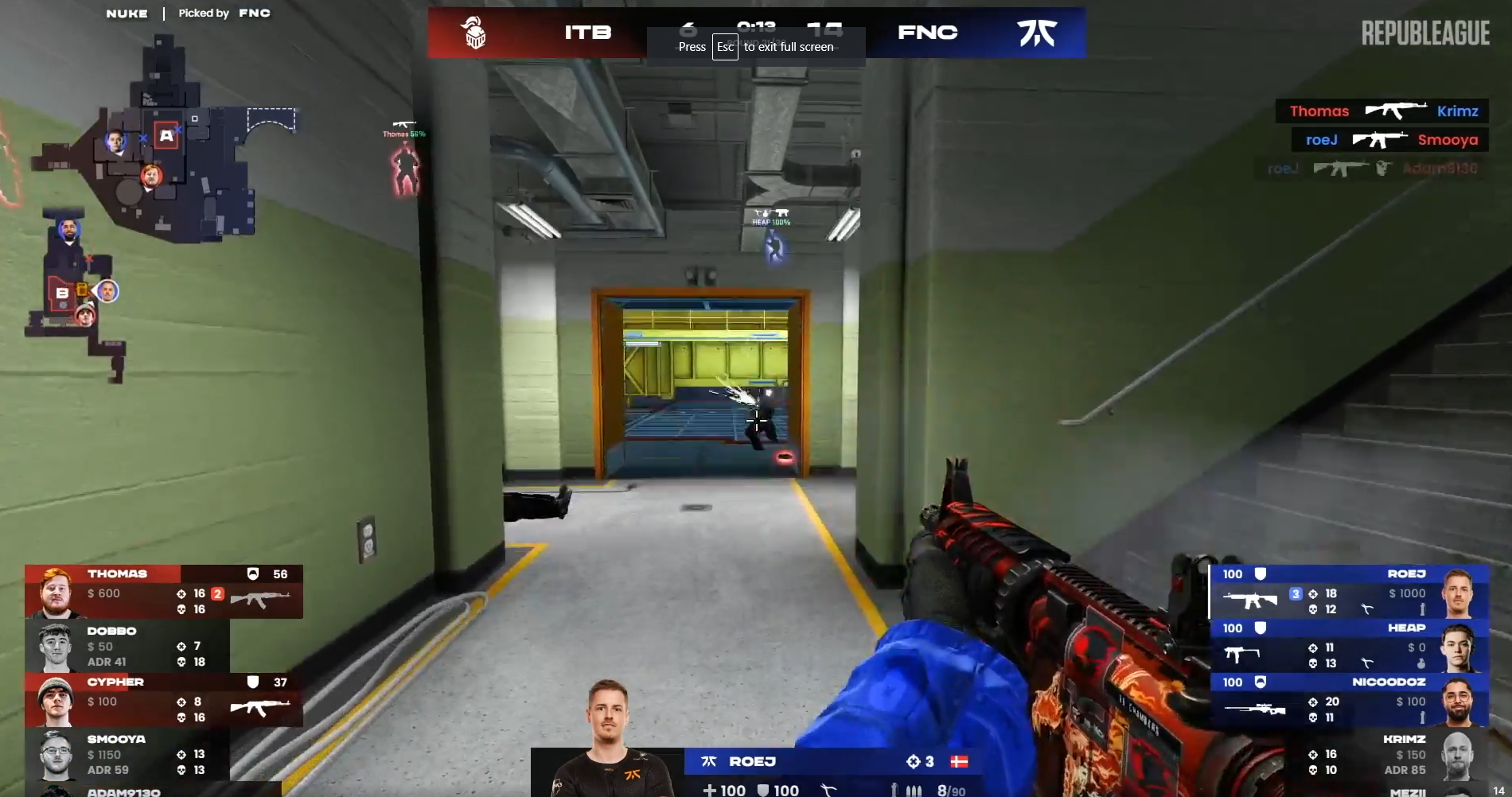 Results:
Fnatic vs. Into The Breach 2:0
Fnatic vs. Sinners 2:1
Fnatic vs. MOUZ NXT 2:1
Dota 2
Dota Pro Circuit (DPC) SEA Division Tour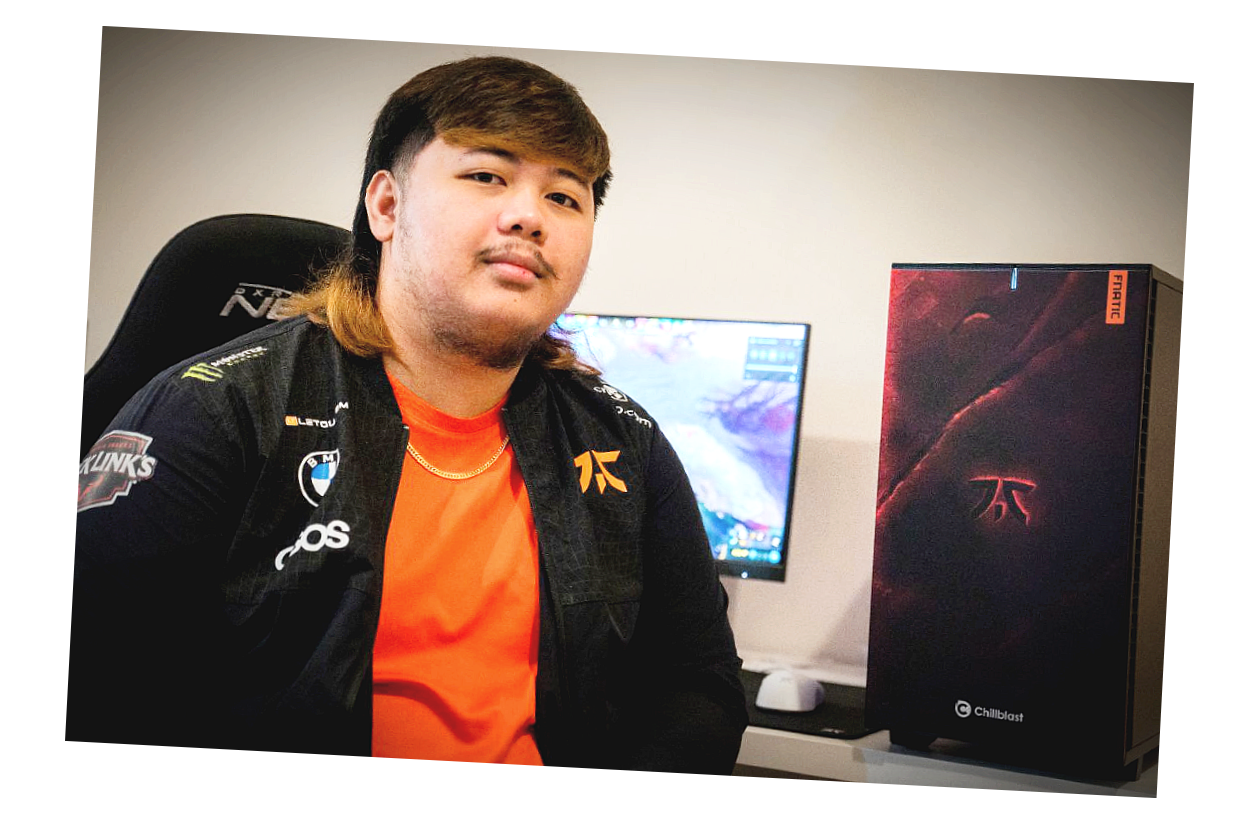 A dazzling performance by the Fnatic Dota team produced a 2-0 win against Hong Kong's Talon Esports, which leaves Fnatic with a season record of 3 wins and 0 losses.
Results:
Fnatic vs. Talon Esports 2:0
UPCOMING!
Huge rivalry with Fnatic vs G2 Esports on 2nd July in the LEC 2022, and a Dota 2 matchup against SMG that should continue to be an excellent winning Season record!
Don't miss these upcoming Fnatic games:
League of Legends
Dota 2
Ready to walk the Path of Champions?
Chillblast are official partners with Fnatic, providing the team with the ultimate gaming rigs for practice and LAN play. Designed with and by the Fnatic team, specifically for the competitive gamer!
Check out the Chillblast Fnatic Boost Gaming PC: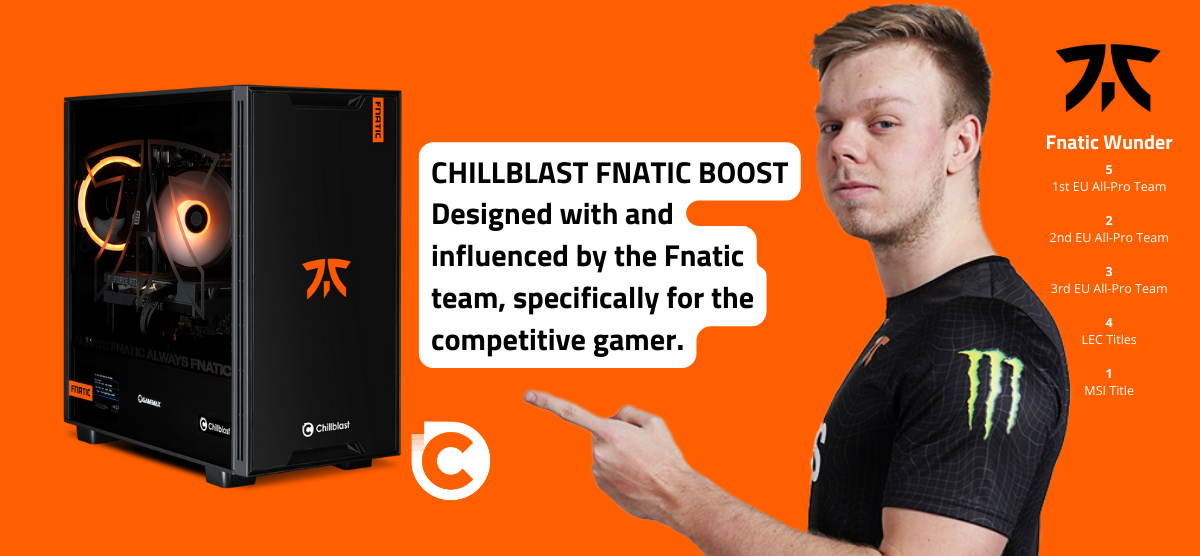 Operating System: Windows 11 Home
Processor: Intel Core i5-12400F
Graphics Card: NVIDIA GeForce RTX 3050 8GB
Memory: 16GB DDR4 3200MHz
Storage: 500GB M.2 Gen 3 Solid State Drive
This Chillblast Fnatic Boost is the perfect PC for Esports enthusiasts who want to upgrade their gameplay and enter the world of competitive gaming. The Boost delivers high frames per second (FPS) and low latency in the latest Esports titles such as CS:GO, League of Legends and DOTA 2 allowing you to focus on becoming a league winning champion.