Another roundup of Fnatic news, and for those wondering why there's no VALORANT news to speak of, that's down to Fnatic winning the VCT EMEA Season 2 title, and automatically qualifying for the knock-out stage of the Masters 2 Copenhagen. The team will find out who they face very soon in the tournament. Besides that, there's been Dota 2 news and Apex Legends mayhem in Raleigh NC!
Updated 14th July – VALORANT Masters 2 Copenhagen match confirmed! Click here for info.
Dota 2
Dota Pro Circuit (DPC) SEA Division Tour
In the first match, against Polaris, Fnatic stormed to a 30:1 victory, with a performance that was a world away from the 70 minute epic in the DPC SEA Spring Tour. In just 19 minutes, Fnatic stormed through a clean game that had very little in the way of strategy to deal with from Polaris. The second game yielded much of the same from Polaris, who fell yet again at the hands of Fnatic, with a 2-0 defeat overall. FNC headed into their match with BOOM, who came fresh from a 2-0 win over T1, and sadly lost 0-2 to tough opposition.
Sitting at 3rd place in the division, the Fnatic Dota 2 team have a current score of 4 wins, 2 losses.
Results:
Fnatic vs. Polaris 2:0
Fnatic vs. BOOM 0:2
Apex Legends
ALGS 2022 Championship
A relatively new team, YukaF (IGL), MatsuTasu, and Meltstera showed their worth in the ALGS 2022 Championship by performing like they'd always been there. With a top 3, top 10 and just missing a top 10 in the first three rounds of the Group Stages, they set themselves up for a brawl in the Bracket Stage and finished 10th to secure a place in the Final.
Finishing top 10 in six of the nine rounds of the Final, they let everyone at ALGS know they were there to stay. A superb 4th position in the ALGS Championship.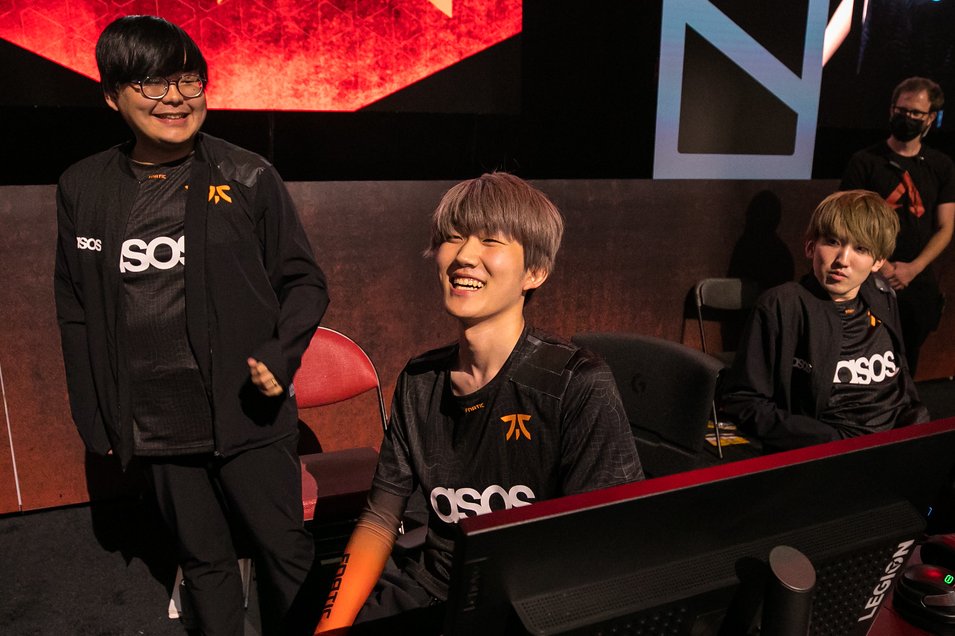 Results:
Fnatic Place 4th ALGS 2022 Championship!
UPCOMING!
VALORANT
VALORANT Masters 2 Copenhagen
League of Legends
LEC is back in full force this week with two exciting matches
Dota 2
Dota Pro Circuit (DPC) SEA Division Tour continues!
Are you ready to take the Path of Champions?
Did you know Chillblast are official partners with Fnatic? We provide the global Fnatic team with the ultimate gaming rigs for practice and LAN play. Designed with and by the Fnatic team, they are crafted specifically for the competitive gamer!
Check out the Chillblast Fnatic Boost Gaming PC: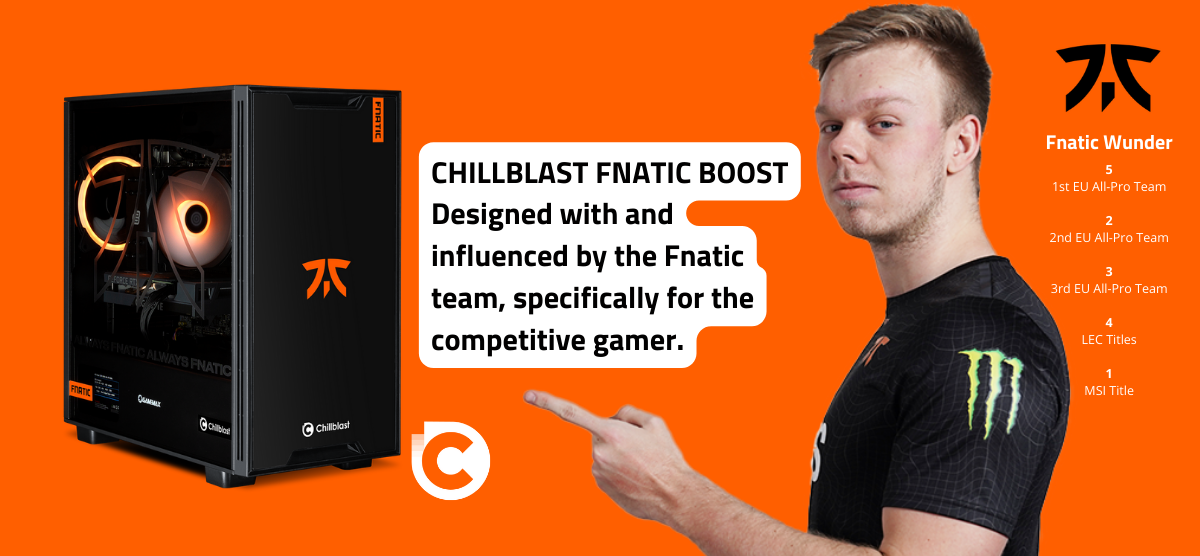 Operating System: Windows 11 Home
Processor: Intel Core i5-12400F
Graphics Card: NVIDIA GeForce RTX 3050 8GB
Memory: 16GB DDR4 3200MHz
Storage: 500GB M.2 Gen 3 Solid State Drive
This Chillblast Fnatic Boost is the perfect PC for Esports enthusiasts who want to upgrade their gameplay and enter the world of competitive gaming. The Boost delivers high frames per second (FPS) and low latency in the latest Esports titles such as CS:GO, League of Legends and DOTA 2 allowing you to focus on becoming a league winning champion.