Everspace 2 has been hailed as a true spiritual successor to Microsoft's beloved Freelancer – a 20 year old game that still brings a nostalgic tear to this writer's eye on reflection. But whether you think it's worthy of that title, or not, the game is undeniably beautiful. It's a looter shooter with a spaceship skin and all the pretty mod-cons of a 2023 release.
It's expansive, has some gorgeous locations to explore, and it has all the gorgeous space explosions you could wish for in its 30+ hours of gameplay.
But can your PC run it? The answer is almost certainly, yes, since the minimum system requirements for Everspace 2 are exceptionally generous. However, play it at higher detail settings, or even dabble with 4K resolution, and you're going to need to bring a more powerful spaceship… or rather, gaming PC, to the table.
Here's what you need to run Everspace 2 at the most important settings.
Minimum System Requirements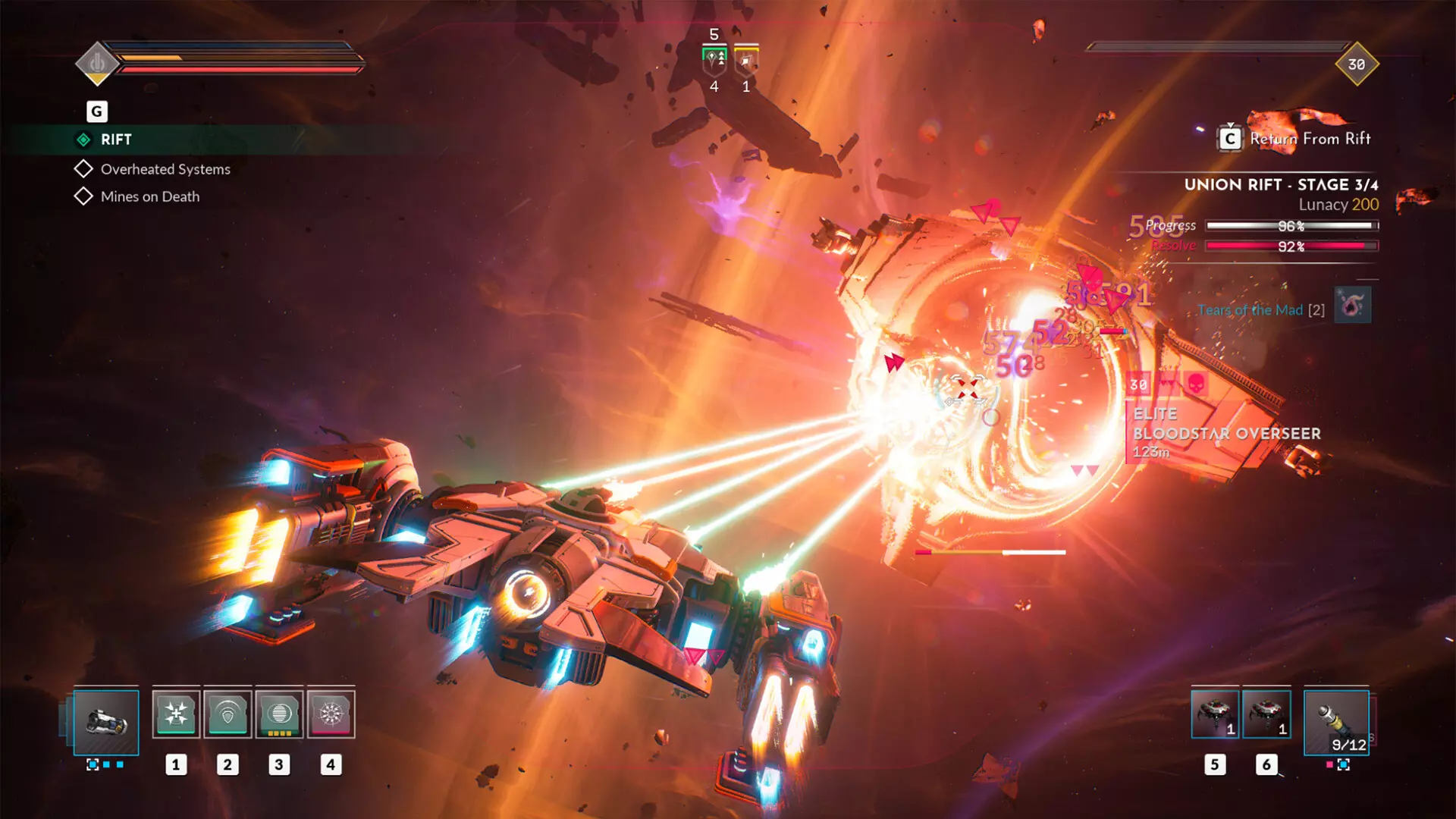 CPU: Intel Core i5 2500K, AMD FX 6300 or better
RAM: 8GB RAM
Graphics: Nvidia GTX 970, AMD RX 6400 or better
Storage: 35GB
Operating system: Windows 10 or newer
To get Everspace 2 up and running at 1080p resolution, with most settings on low, and a comfortable 30-60FPS, you don't need a particularly powerful PC. In fact, based on the official minimum system requirements, just about any gaming PC from the past near-decade shouldn't have too much trouble getting it up and running.
The processors are ancient, and were only mid-range when they debuted anyway. Any processor released in the past five years would walk all over those chips. The graphics demands are a little higher, but not by much. Even though the AMD 6400 is a modern card, it's very underpowered compared to its contemporaries, so you should be able to generate the kind of performance this game needs with any mid-range graphics card from the past few years.
Whatever GPU you have, you can take advantage of the game's support for AMD's FidelityFX Super Resolution upscaling to boost frame rates, too, but only those with Nvidia's RTX graphics cards will be able to utilize the more-advanced deep learning super sampling (DLSS).
In quite a treat for modern gamers, Everspace 2 clocks in at just 35GB of install space, so this is a great game for running on older laptops and desktop PCs where storage is at a premium. We'd still recommend you install it on an SSD, though, even if you just upgrade your system with a small one. Load times are so, so much better on an SSD than an old hard drive.
Meeting the minimum system requirements on a modern PC
Even though the system requirements for Everspace 2 are relatively modest, there's no shame in not being able to meet them. If you typically play casual games on an old GPU or onboard graphics but really want to dive into your own cockpit in Everspace 2, it might be time for an upgrade.
Although you could put a new GPU in an old PC, you'll likely need to upgrade your power supply too, and your other hardware will only hold it back, and tread carefully if you're braving the second-hand market. You never know how hard those PCs or components have been run before they got to you.
Instead, why not opt for an affordable, new gaming PC from Chillblast, like the Ignition AMD Ryzen 5 gaming PC. Its six-core Ryzen 5600 is one of the best entry-level gaming processors available today that still offers fantastic performance in general office tasks and while web browsing, helping your PC to feel snappy and responsive no matter what you're doing.
In gaming, however, it really shines and is partnered with the excellent AMD RX 6600 GPU – the best modest GPU of its generation. Together they have more than enough power to make Everspace 2 look its best, with high frame rates at detail settings well above the minimum. You won't be able to set everything to Epic, but with FSR, you might get close. Unfortunately, DLSS is not an option on this graphics card, as that's an exclusive feature of Nvidia's RTX graphics cards.
Either way, you'll have plenty of space for the game and others, with 500GB of fast SSD storage, all packed together in an attractive and well-designed gaming case, with quiet cooling. It's the complete Everspace 2 gaming package for those on tighter budgets.
Recommended System Requirements
CPU: Intel Core i7 4770K, AMD Ryzen 5 1500X or better
RAM: 16GB RAM
Graphics: Nvidia RTX 2070, AMD RX 5700 XT or better
Storage: 35GB
Operating system: Windows 10 or newer
The recommended system requirements for Everspace 2 are a little more taxing on even modern gaming PCs, as recommended system requirements are want to do. However, they still don't place undue demands on new Everspace 2 gamers, so there's a good chance you'll be able to meet these specs with your existing PC.
The processors are more capable than those recommended for the minimums, but not by much. The AMD CPU is six years old, and the Intel one even older – although it was more high-end at the time of its release. Still, almost any processor from the last couple of generations will easily exceed these chips' capabilities.
The graphics card recommendations are a much stiffer hurdle to clear, with the majority of Steam gamers playing on GPUs that are less capable than these recommendations. However, following the cryptocurrency crash in the last year, these kinds of cards have been much more readily available, so they aren't the high barrier for entry they may once have been.
Cobbling together a PC like this will get you a steady 60 FPS at the highest of detail settings at 1080p, and even the option of 1440p if you enable DLSS or FSR.
Meeting the recommended system requirements with a modern PC
The recommended system requirements for Everspace 2 are something you could upgrade to without much difficulty. There are plenty of first or second-generation Ryzen PCs that with a quick and dirty GPU upgrade you can enjoy the game at much higher settings.
However, the second-hand market is a treacherous one. The aforementioned cryptocurrency crash might have made many more graphics cards available, but if they were used for mining there's no guarantee how long they'll last. And there's no guarantee or warranty from the retailer or manufacturer, either.
Better to buy something new, like the Chillblast Evolution Intel Core i5 gaming PC, with its latest-generation Intel 13400F CPU with 10 cores, and 16GB of fast DDR4 memory, delivering excellent mid-range performance in any app or game. When paired up with the Nvidia RTX 3060 Ti, you'll be able to play Everspace 2 with every setting pushed up the maximum and at a comfortable 60 FPS to boot at 1080p.
With its onboard tensor cores, this card even gives you support for DLSS (or FSR, if you prefer) to boost frame rates even further, for a more premium-feel experience. There's no ray tracing support in Everspace 2, but this GPU has enough RT cores to handle low-level ray tracing in supporting games, too.
What you need to play Everspace 2 at 1440p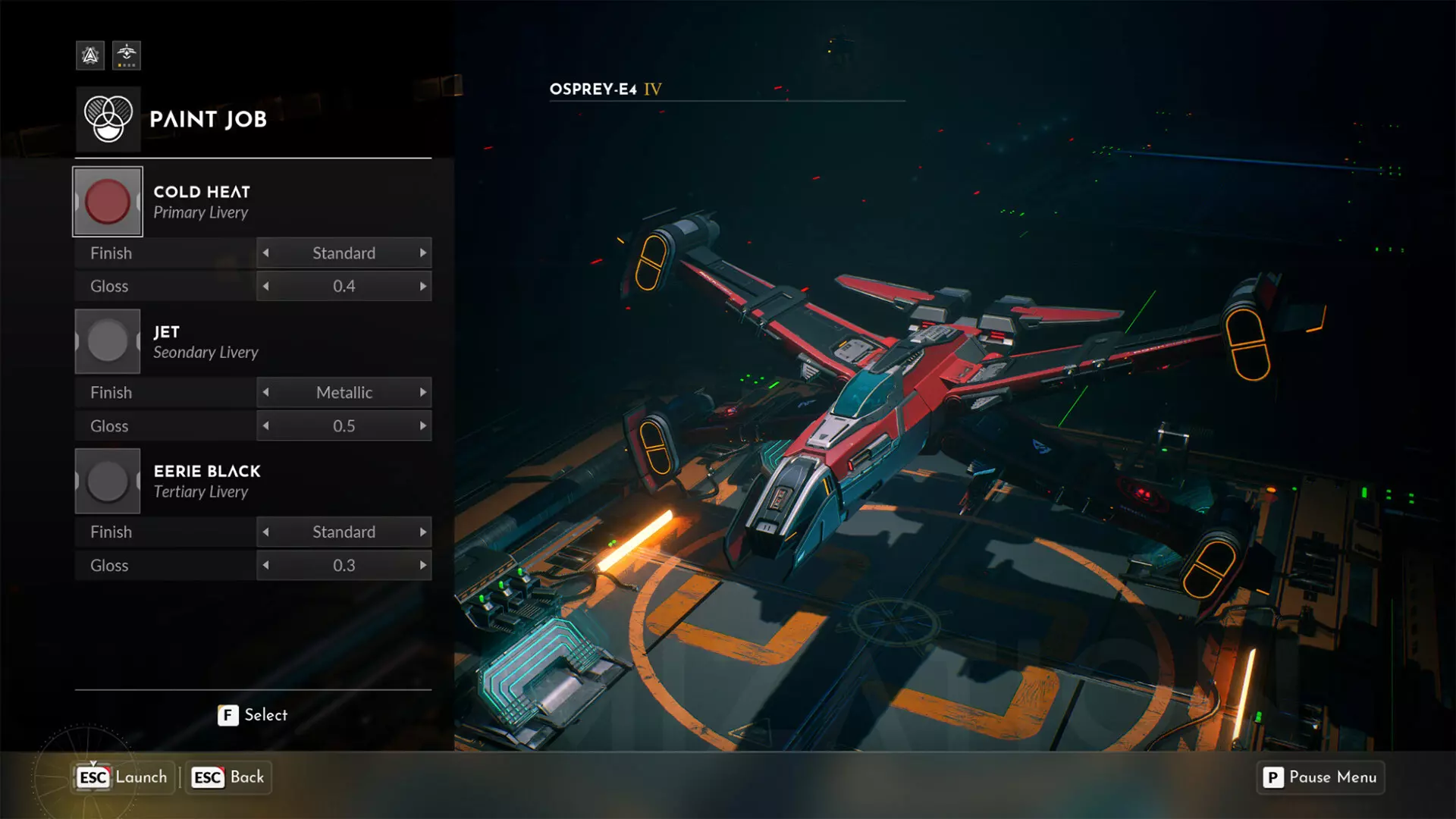 Playing Everspace 2 at 1440p with high settings wouldn't take much more than the PC we suggested for recommended settings – it'd just perform at lower frame rates. But if you're looking for a prettier Everspace 2 experience at a higher resolution, we believe you shouldn't have to sacrifice the smoothness of gameplay that is only possible at higher frames per second.
To that end, if you want to play Everspace 2 at 1440p, you can enjoy it at Epic detail settings with around 100 FPS with our Chillblast Fnatic Champion Intel gaming PC. It raises the bar for CPU and GPU performance by combining the latest generations of Nvidia and Intel hardware for a truly-powerful gaming system.
The Intel Core i7-13700F processor packs 16 cores for incredible gaming and multi-tasking performance. Whether you're blasting through enemies in Everpspace 2 or doing high-resolution video and photo editing, this CPU has the performance and the cores to get the job done extremely fast. It's backed up by 32GB of some of the fasted DDR5 memory you can buy, too, so it won't slow down no matter how many browser tabs you have open.
The real heavy lifter in this build, though, is the Nvidia RTX 4070. It's a cutting-edge graphics card with the latest Ada Lovelace architecture, a super-advanced process node with incredible efficiency, and all the CUDA cores you need. Better yet, it has full support for DLSS, and in supporting games, frame generation. That's not useful here, but in games like Hogwarts Legacy, it can give you a huge boost in frame rates.
You also get 2TB of high-speed storage, so no matter how many big games you want to play, this PC has the space to install them all at once.
What you need to play Everspace 2 at 4K
There are many more demanding games than Everspace 2 when it comes to playing at 4K, but you still need a pretty hefty system to enjoy it at Epic settings without tanking your frame rate. We also don't want to recommend a 4K gaming PC that will only play Everspace 2 well at this resolution. Otherwise, when you've finished it, you won't be able to enjoy the same high-end experience in your next favorite game.
With that in mind, the perfect system for playing Everspace 2 at 4K is the AMD Apex Ryzen 7 X3D gaming PC. It combines the best gaming processor in the world with one of the top graphics card for a high-performance gaming PC that can do absolutely anything and everything.
The AMD Ryzen 7800X3D is a super-powered gaming processor that beats even some of the more expensive CPU models with higher core counts thanks to its blazing-fast onboard cache. That pairs perfectly with 32GB of high-speed DDR5 memory, and 2TB of PCIe 4 SSD storage for the most responsive gaming experience. It's also ready for future games with Direct Storage support for even faster game load times.
To drive that 4K experience, however, we need a powerful GPU and in the AMD RX 7900 XTX we have the perfect solution. It's the most powerful graphics card AMD has ever made and it will find playing Everspace 2 at 4K an absolute cakewalk. With full support for FSR it can drive up frame rates even more, and it even has some impressive ray tracing support in compatible games. Its 24GB of VRAM makes it future-proofed against any advances in gaming technology in the years to come, too.
Conclusion
Whether you're looking to play Everspace 2 at more modest settings, or are keen to push your PC to its limits with higher resolutions and frame rates, there are plenty of options when it comes to making this game look its best. If your PC isn't quite ready for it yourself, you can always get in touch with Chillblast and one or our PC building experts will walk you through any upgrades you might need, or even a full gaming PC build that will make all your favorite games look and play their best.
Want even more performance from your new Chillblast gaming PC? Be sure to ask about overclocking as we have the expertise to tweak extra performance out of almost any CPU or graphics card, and it won't even affect your warranty.