EA Sports FC 24 is the upcoming entry to the popular Fifa football game series that started way back in 1993.
Unfortunately for EA Sports though, they no longer hold the licence for the Fifa name and so had to drop it from any upcoming entries, hence the new title: EA Sports FC 24.
But essentially, this new game is 'Fifa 24' just wrapped in a slightly different packet.
As with any modern game release, knowing the system requirements necessary to run the game at optimal settings is vital for having an enjoyable gameplay experience. In this article, we'll explore the PC specs required to run EA Sports FC 24, as well as provide recommendations for those looking to upgrade their current setup.
So, whether you are a die-hard Fifa fan or a newcomer to the series, read on to discover what hardware you will need to immerse yourself in the world of professional football.
EA Sports FC 24 Minimum Requirements
OS - Windows 10 64-bit
CPU - Intel Core i5-6600K or AMD Ryzen 5 1600
GPU - NVIDIA GeForce GTX 1050 Ti 4GB or AMD Radeon RX 570 4GB
RAM - 8GB
Disk Space - 100GB available
To get EA Sports FC 24 up and running at 1080p resolution, with most settings on low, and a comfortable 30-60FPS, you don't need a particularly powerful PC. In fact, based on these minimum system requirements, most gaming PCs from the past 6-7 years shouldn't have too much trouble getting it up and running.
The processors may not be ancient, but they were only mid-to-low range when they debuted a few years back. Any processor released in the past five years since would walk all over those chips and for the most part, actually cost less than these older chips.
The graphics demands are a little higher, but not by much. Even though the AMD 570 is a relatively modern card, it's very underpowered compared to its contemporaries, so you should be able to generate the kind of performance this game needs with any mid-range graphics card from the past few years.
There's no word yet on whether the game will have support for AMD's FidelityFX Super Resolution upscaling, but those with Nvidia's RTX graphics cards will be able to utilize the more-advanced deep learning super sampling (DLSS).
One area that will need attention though is the storage space required to install the game. Coming in at a huge 100GB, EA Sports FC 24 will take up a large chunk of your PC's storage. If you don't currently have the space, we'd recommend you upgrade your system with an SSD to install it on, even if it's just a small one. Load times are so, so much better on an SSD than an old hard drive so you'll definitely have a much better time doing it that way.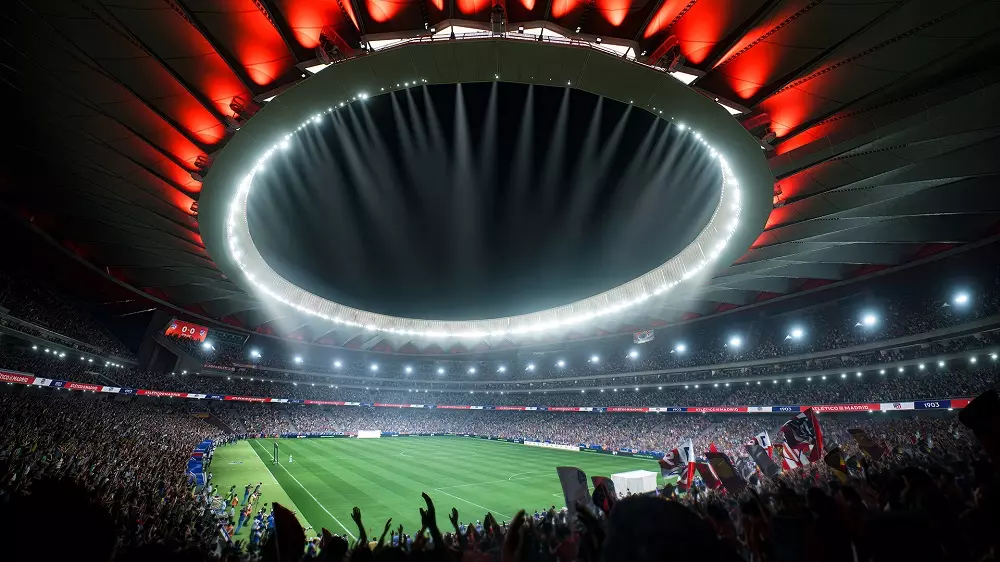 Meeting the minimum with a modern PC
If you find that you are in need of an upgrade, a system that we'd recommend is the Chillblast Ignition AMD Ryzen 5 gaming PC. Its six-core Ryzen 5600 processor is one of the best entry-level gaming processors available today, providing excellent performance in general office work and web browsing, making your PC seem quick and responsive no matter what you're doing.
When partnered with the excellent AMD RX 6600 GPU – the best modest GPU of its generation - its gaming performance shines. Together they have more than enough power to make EA Sports FC 24 look great, with high frame rates at detail settings well above the minimum. Unfortunately, however, DLSS is not an option on this graphics card, as that's an exclusive feature of Nvidia's RTX graphics cards.
Either way, you'll have plenty of space for the game and others, with 500GB of fast SSD storage, all packed together in an attractive and well-designed gaming case, with quiet cooling. It's the complete EA Sports FC 24 gaming package for those on tighter budgets.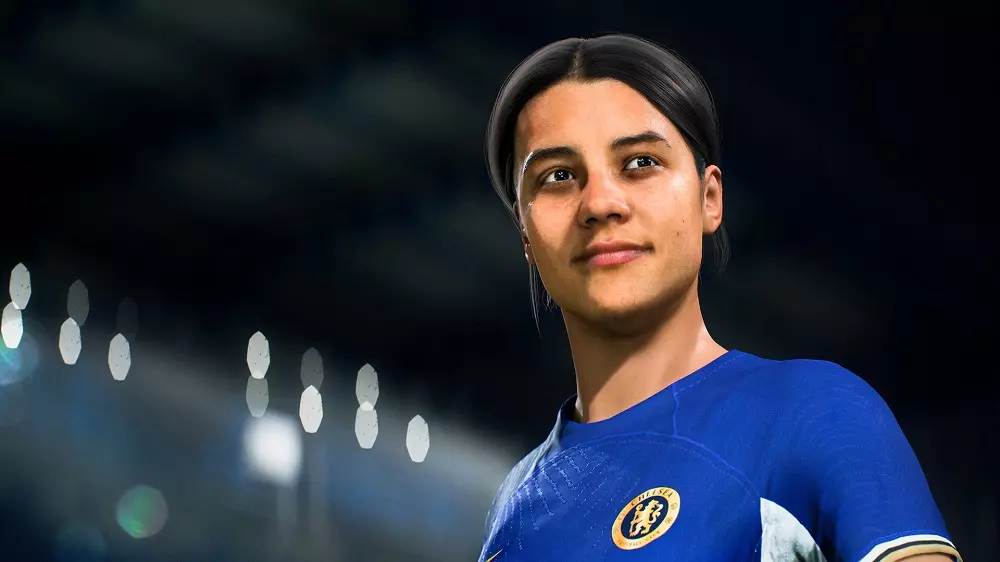 EA Sports FC 24 Recommended Requirements
OS - Windows 10 64-bit
CPU - Intel Core i7-6700 or AMD Ryzen 7 2700X
GPU - NVIDIA GeForce GTX 1660 or AMD RX 5600 XT
RAM - 12GB or more
Disk Space - 100GB available
Systems that fall within these recommended specifications will likely provide a great gameplay experience at 1080p, raising framerates from those achieved using the minimum specs, whilst maintaining visual integrity.
For a modern game, these specs aren't very demanding at all, so you'll likely be able to meet them with your current system, possibly with a few upgrades to certain parts.
Unlike the minimum specs, opting for the AMD graphics card here is a better option as it is the stronger contender of the two. It will ensure that your visual settings can be turned up to high, and you'll also even be able to play smoothly at 1440p (even if it means dialling back on the graphical settings slightly).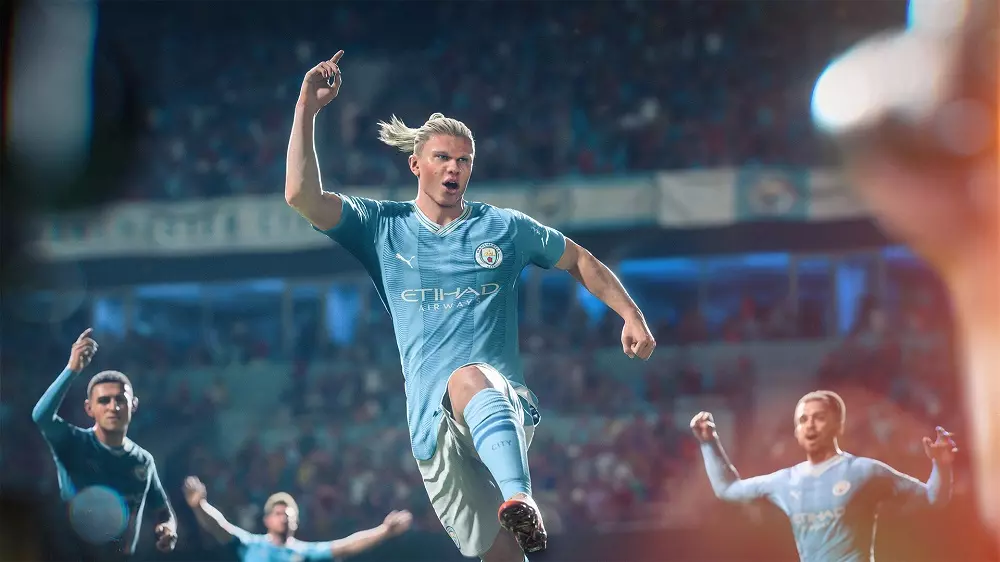 Meeting the recommended with a modern PC
The recommended system requirements for EA Sports FC 24 are something you could upgrade to without much difficulty. There are plenty of first or second-generation Ryzen PCs that with a quick and dirty GPU upgrade you can enjoy the game at much higher settings.
However, the second-hand market is a treacherous one. The cryptocurrency crash might have made many more graphics cards available, but if they were used for mining there's no guarantee how long they'll last. And there's no guarantee or warranty from the retailer or manufacturer, either.
With that in mind, it's better to buy something new such as the Chillblast Evolution AMD Ryzen 5 RTX 3060 Ti Gaming PC, with its latest-generation Intel 13400F CPU with 10 cores, and 16GB of fast DDR4 memory, delivering excellent mid-range performance in any app or game. When paired up with its Nvidia RTX 3060 Ti, you'll be able to play EA Sports FC 24 with every setting on max and at a comfortable 60 FPS to boot at 1080p.
With its onboard tensor cores, this card even gives you support for DLSS (or FSR, if you prefer) to boost frame rates even further, for a more premium-feel experience. There's no ray tracing support in EA Sports FC 24, but this GPU has enough RT cores to handle low-level ray tracing in supporting games, too.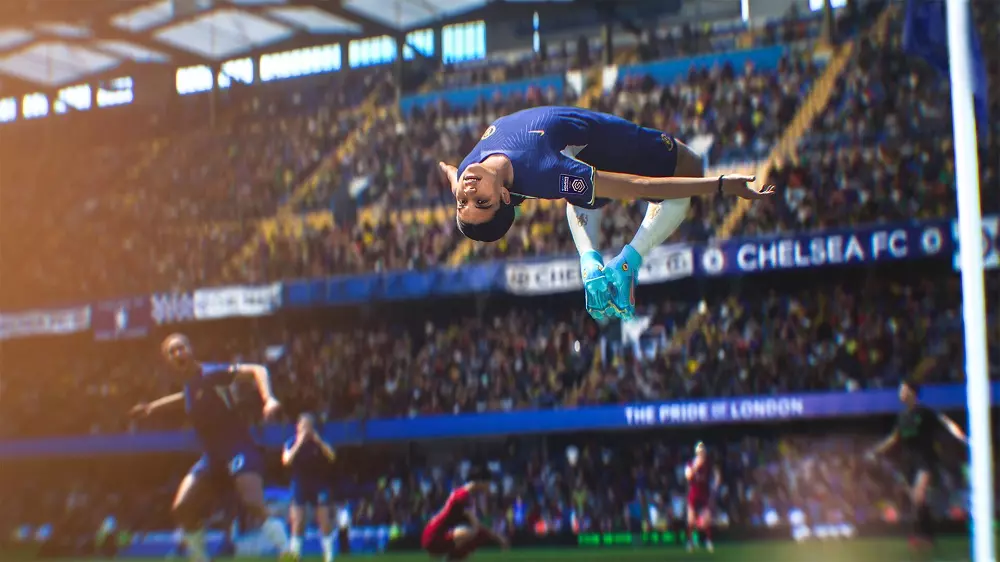 What you need to play EA Sports FC 24 at 1440p
Playing EA Sports FC 24 at 1440p with graphical settings on max wouldn't be impossible with the PC we suggested for recommended settings – it'd just perform at lower frame rates. But if you're looking for an even prettier EA Sports FC 24 experience at a higher resolution, we believe you shouldn't have to sacrifice the smoothness of gameplay that is only possible at higher frames per second.
To that end, if you want to play EA Sports FC 24 at 1440p, you can enjoy it at ultra detail settings with around 100 FPS with our Chillblast Evolution AMD Ryzen 7 RTX 4070 Small Gaming PC. It raises the bar for CPU and GPU performance by combining the latest generations of Nvidia and Intel hardware for a truly-powerful gaming system.
The AMD Ryzen 7 5800X3D processor, packing 8 cores and 16 threads, is one of the best on the market for incredible gaming and multi-tasking performance. Whether you're scoring goals in EA Sports FC 24 or doing high-resolution video and photo editing, this CPU has the performance and the cores to get the job done extremely fast.
The Nvidia RTX 4070, though, is this build's true powerhouse. It's a cutting-edge graphics card with the latest Ada Lovelace architecture, an extremely sophisticated process node with astounding efficiency, and all the CUDA cores you need. Better yet, it has full support for DLSS, and in supporting games, frame generation. This isn't really helpful here, however, in games like Hogwarts Legacy, it can significantly increase frame rates.
You also get 1TB of high-speed storage, so no matter how many big games you want to play, this PC has the space to install them all at once.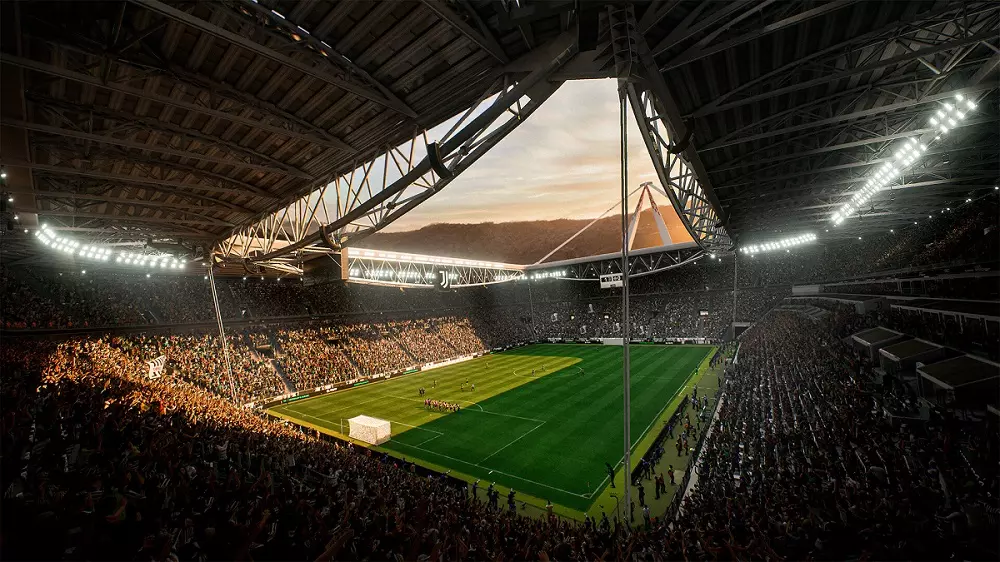 What you need to play EA Sports FC 24 at 4K
When it comes to playing at 4K, there are many more demanding games than EA Sports FC 24. But you'll still need a pretty hefty system to enjoy it at maximum settings without tanking your frame rate. Even more so if you plan on playing on a large 4K monitor or TV screen.
With that in mind, the perfect system for playing EA Sports FC 24 at 4K is the Apex AMD Ryzen 7 X3D RX 7900 XTX Gaming PC. It combines the best gaming processor in the world with one of the top graphics cards for a high-performance gaming PC that can do absolutely anything and everything.
The AMD Ryzen 7800X3D is a super-powered gaming processor that beats even some of the more expensive CPU models with higher core counts thanks to its blazing-fast onboard cache. That pairs perfectly with 32GB of high-speed DDR5 memory, and 2TB of PCIe 4 SSD storage for the most responsive gaming experience. It's also ready for future games with Direct Storage support for even faster game load times.
To power that 4K experience, however, we need a powerful GPU and in the AMD RX 7900 XTX we have the perfect solution. It's the most powerful graphics card AMD has ever made and it will find playing EA Sports FC 24 at 4K an absolute cakewalk.

With full support for FSR, it can drive up frame rates in supported games even more, and it even has some impressive ray tracing support in compatible games. Plus, its 24GB of VRAM makes it future-proofed against any advances in gaming technology in the years to come.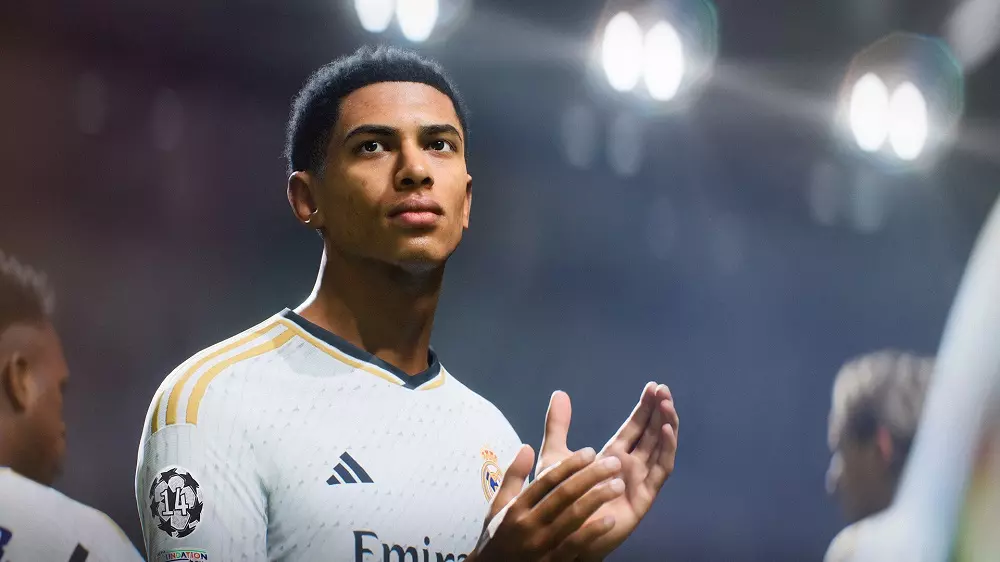 Conclusion
EA Sports FC 24's minimum and recommended settings are achievable for a great budget if you're looking to just meet requirements to play, but if you want to make the most out of this game's new and improved graphics and game engine, you'll need to make sure you've got some decently powerful hardware.
To discover all of the gaming PCs we offer, click here. Or if you're a gamer that favours a specific title and wants to get the best out of it, you can also browse our full range of game-ready PCs where we'll guide you towards finding the best system for your chosen games.