For over two decades, Counter-Strike has offered an elite competitive experience, one shaped by millions of players from across the globe. And now the next chapter in the CS story is about to begin. This is Counter-Strike 2.
A free upgrade to CS:GO, Counter-Strike 2 marks the largest technical leap in Counter-Strike's history. Built on the Source 2 engine, Counter-Strike 2 is modernized with realistic physically-based rendering, state of the art networking, and upgraded Community Workshop tools.
In addition to the classic objective-focused gameplay that Counter-Strike pioneered in 1999, Counter-Strike 2 features:
All-new CS Ratings with the updated Premier mode
Global and Regional leaderboards
Upgraded and overhauled maps
Game-changing dynamic smoke grenades
Tick-rate-independent gameplay
Redesigned visual effects and audio
All items from CS:GO moving forward to CS2
Whatever kind of gaming PC you have though, you should be able to enjoy Counter Strike 2 one way or another. Here are the kinds of gaming PC setups you'll want for Counter Strike 2 at all settings.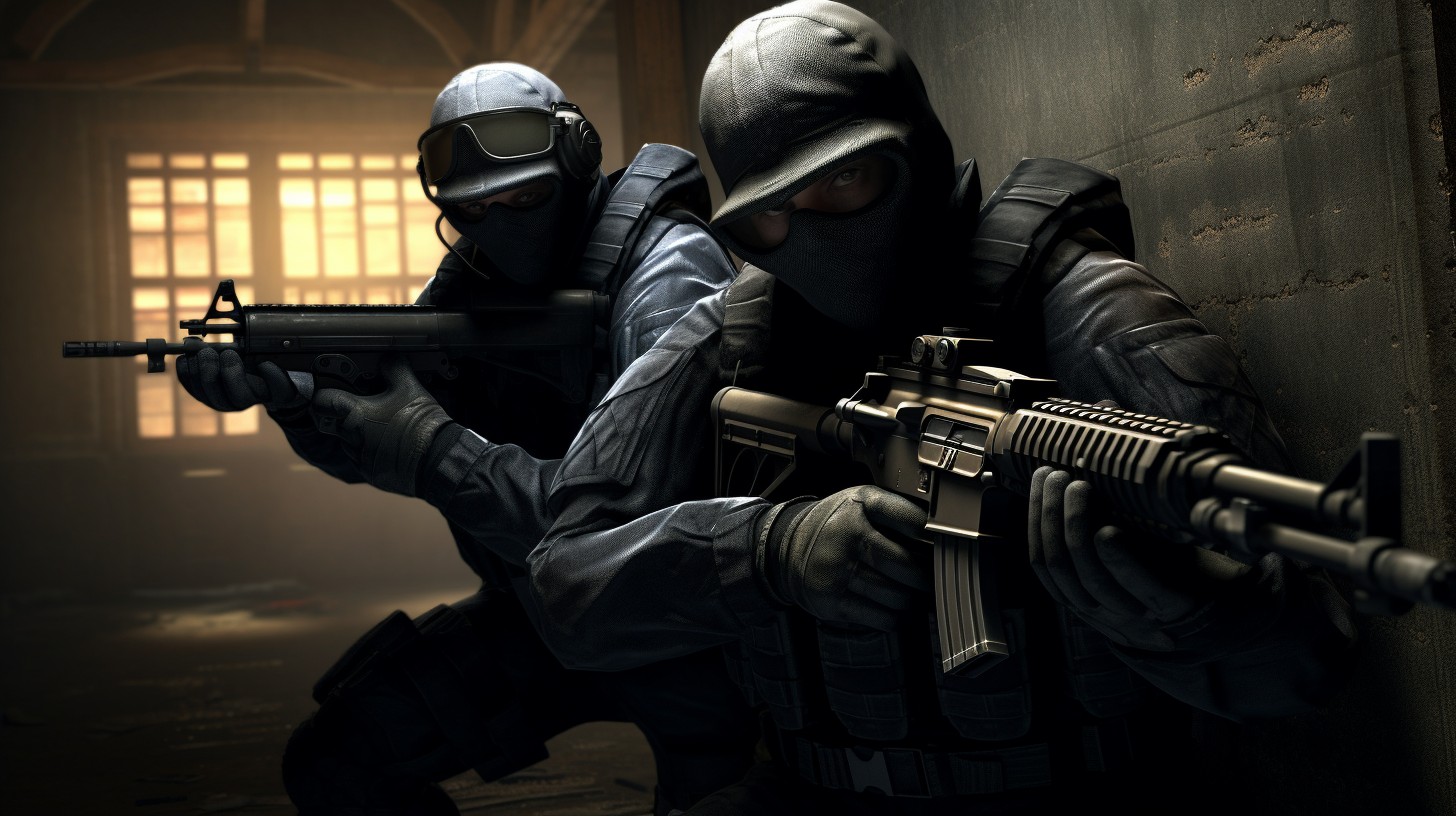 Our Minimum Recommended Gaming PC for Counter Strike 2
OS: Windows 10
Processor: 4 hardware CPU threads - Intel® Core™ i5 750 or higher
Memory: 8 GB RAM
Graphics: Video card must be 1 GB or more and should be a DirectX 11-compatible with support for Shader Model 5.0
DirectX: Version 11
Storage: 85 GB available space
For Counter Strike 2, a game renowned for its cutting-edge gameplay, intense tactical action, and fluid graphics, the bar is set high. With a dedicated focus on delivering an exhilarating gaming experience, you'll find that the minimum system requirements won't place a heavy burden on your PC. Even if your gaming rig is showing signs of age, fear not – Counter Strike 2 can still be your gaming companion, albeit at slightly lower settings.
The specified minimum system requirements are tailored to accommodate a wide range of PCs, from mid-range hardware that has been in circulation for a few years. This inclusivity ensures that Counter Strike 2 remains accessible to a broad audience. You should be able to enjoy a smooth gaming experience at minimum settings, although you might need to make adjustments to resolution and FPS settings to achieve the optimal performance you desire.
Meeting The Minimum With A Modern PC
If you don't have a gaming PC that can quite match the minimum requirements for Counter Strike 2 , or you don't have a gaming PC at all, then you'll need to make some upgrades to newer components or treat yourself to a new PC!
As the minimum requirements for Counter Strike 2 feature components that are over 5 years old, there are many affordable options for building a PC that will run the game easily, and even offer more power than the game demands. For example, NVidia GTX 1060 series graphics can be found for great prices now that the 40 Series Graphics have been released, and remember with low minimum requirements such as these you don't have to look for the latest possible components with a high budget to get a great experience of the game - there's a wide range of older generation components that will work perfectly.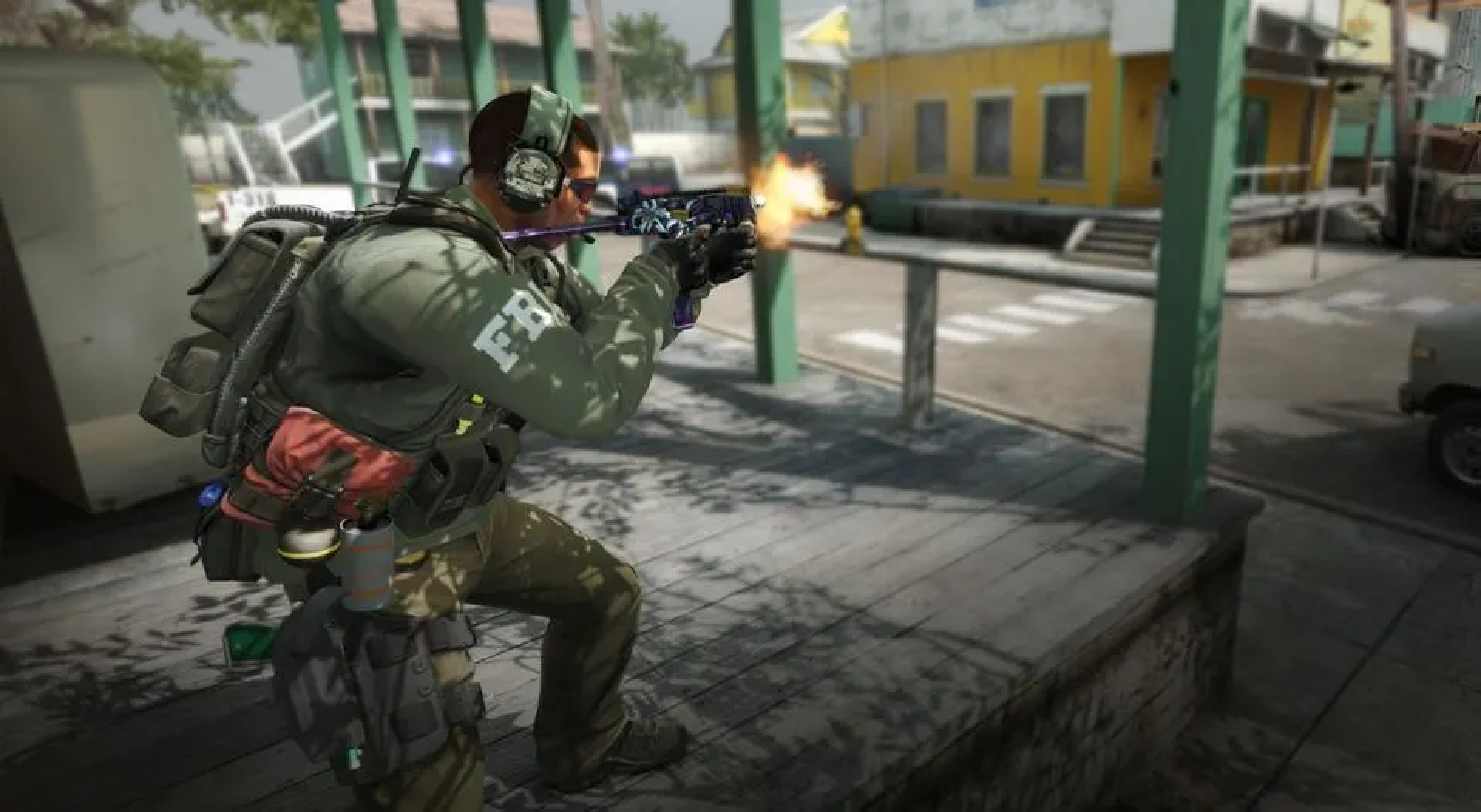 Recommended System Requirements for Counter Strike 2
OS: Windows 10 64-bit
Processor: Intel or AMD with four cores and eight threads.
Memory: 8 GB of RAM
Graphics: NVIDIA GeForce GTX 970 or AMD Radeon RX 570.
DirectX: Version 11
Storage: 85 GB available space
When it comes to immersing yourself in the world of Counter Strike 2, the choice of your PC's components plays a pivotal role in ensuring a top-notch gaming experience. In particular, your processor selection can make a significant difference. The Intel Core i5-750 and AMD Ryzen 5 750 are two fantastic choices that can take your Counter Strike 2 adventures to new heights.
Both the Intel Core i5-750 and AMD Ryzen 5 750 are robust processors capable of handling the intricate computations and rendering demands of Counter Strike 2's lifelike visuals. They provide the computational power necessary to deliver realistic graphics without any compromise on performance.
To fully harness the potential of your Gaming PC for Counter Strike 2, especially in terms of graphics, it's advisable to consider newer generation graphics cards like the NVIDIA GeForce GTX 970 or AMD Radeon RX 570. These GPUs open the door to cutting-edge technologies that breathe life into the game. With their advanced graphics processing units, you'll be able to appreciate every detail in the game, from the precision of the weapons to the intricate environmental effects.
If you're aiming to go beyond the recommended specs for Counter Strike 2 and elevate your gaming experience, you might also want to explore newer processors to power your components. Options like the AMD Ryzen 5000 Series or the latest Intel processors released this year can provide even more processing muscle.
Additionally, the SSD requirement is worth highlighting, as it significantly enhances the speed of your game. This is especially beneficial for a game like Counter Strike 2, which demands quick loading times and substantial storage space.
Meeting the recommended with a modern PC
As mentioned above, the recommended requirements for Counter Strike 2 are still reasonably low with components that are a few years old now. You could certainly get a better experience of the game with slightly newer generation components, while keeping your PC build within an affordable budget.
If you already have a slightly older PC and want to play the game on the recommended settings, there are plenty of options available to upgrade your PC in time for Counter Strike 2 release, whether you need to upgrade just to meet the settings above or if you want more power and enhanced graphics for the best possible experience of one of the most anticipated games of this year.
What PC do we recommend?
The Chillblast Evolution gaming PC offers a great balance of some of the latest components that will make your favourite games look their best. If you're just looking to meet the recommended settings for Counter Strike 2, this PC is perfect to get you started. Featuring the AMD Radeon RX 7600 graphics card, an AMD Ryzen 5 processor, plus the 16GB of RAM and 1TB SSD storage recommended for the game. Although some of these specs are more powerful than the recommended, we think this PC will give you the Counter Strike 2 experience you're looking for, for amazing value! What's more, this PC comes with a free copy of Counter Strike 2, allowing you to own the game outright, rather than having to subscribe to Microsoft's Game Pass each month in order to play.
Plus, when you're ready to get more out of the game, this PC has a clear upgrade path and it's easy to start swapping out the hardware for something more powerful.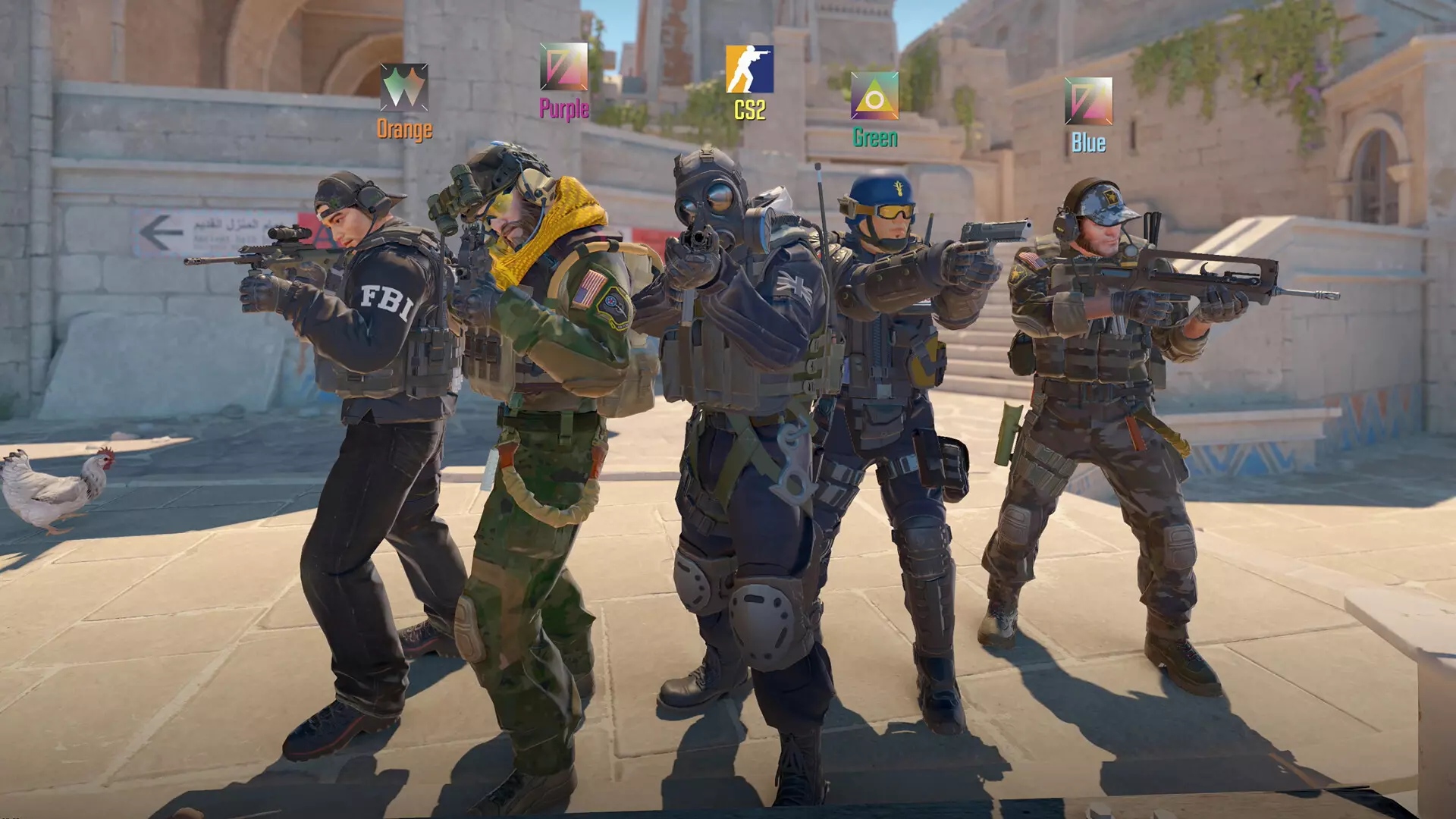 What do you need to play Counter Strike 2 at 4K?
Are you a racing enthusiast eager to immerse yourself in the breathtaking world of Counter Strike 2 in glorious 4K resolution?
To kick things off, you'll need a gaming PC or console that can handle the demands of 4K gaming. Counter Strike 2 at 4K is a visual masterpiece, so you'll want a system that can keep up. Look for:
A gaming PC with a robust graphics card (GPU) like the NVIDIA GeForce RTX series or AMD Radeon RX series.
A 4K display is your window into the world of Counter Strike 2 like you've never seen before. Invest in a high-quality 4K monitor or TV with features like HDR for enhanced visuals and vibrant colors.
For online gameplay and updates, a fast and stable internet connection is crucial. Opt for a high-speed broadband connection to ensure smooth multiplayer races and quick game downloads.
For the ultimate immersive experience, consider investing in a racing wheel and pedals. They provide precise control and a more authentic racing feel. Of course, a reliable controller works well too if you prefer a more casual setup.
Conclusion
Counter Strike 2's minimum and recommended settings are achievable for a great budget if you're looking to just meet requirements to play, but if you want to make the most out of this ambitious project from Valve Corporation, you'll need to make sure you've got some powerful hardware - make sure your processor is ready to take on this game, and consider overclocking it for some added performance if you can! If you're looking for the perfect Counter Strike 2 PC, you'll want to plan your build in advance to make your specs are up to scratch for the requirements you want to meet, and your PC is delivered in time for the games release! However, if you're looking for something you can start gaming on right now before Counter Strike 2 is out, you can browse our range of next day gaming PCs.
If you're considering a Chillblast gaming PC to play Counter Strike 2, don't forget to ask about overclocking when you buy. It's a service we offer for free, with the potential to add a few percentage points of added performance, without invalidating your five-year standard warranty.
If you're a gamer that always wants to get the best out of their favourite games, you can also browse our full range of game ready PCs where we'll guide you towards finding the best system for your games.