The year is nearly at an end, and while the rest of the world is preparing for the Holidays and planning their New Year's resolutions, the tech heads among us are eagerly anticipating the real event of the Winter: the Consumer Electronics Show.
Set to take place in early January as is tradition, the show is already hotting up to be one full of exciting new technology debuts, including some announcements from some of the biggest names in PC hardware.
Can't wait for the actual event itself? We don't blame you. We've delved through all the rumours, announcements, and leaks, to put together a comprehensive look at what the most exciting announcements and showings are likely to be at CES 2023.
When is CES 2023?
CES 2023 will take place between Thursday 5th January, and Sunday 8th January. Like CES of seasons past, however, we'll see some big announcements in pre-shows. Nvidia has announced that it will conduct a "Virtual Special Address" on 3rd January, at 8AM PT (4PM GMT). And AMD has promised its keynote will take place on 4th January at 6:30 PM PT (2:30 AM on 5th January, GMT).
They're not the only shows ahead of the show, but they're two of the biggest and will kick the year off with some very exciting announcements.
What are the brands showing at the show?
There is a wide range of exhibitors planned for CES 2023, including big names like AMD, Nvidia, Intel, Samsung, Sony, LG, and Meta, as well as many smaller companies, startups, and niche developers looking to show off their latest and greatest developments.
AMD at CES 2023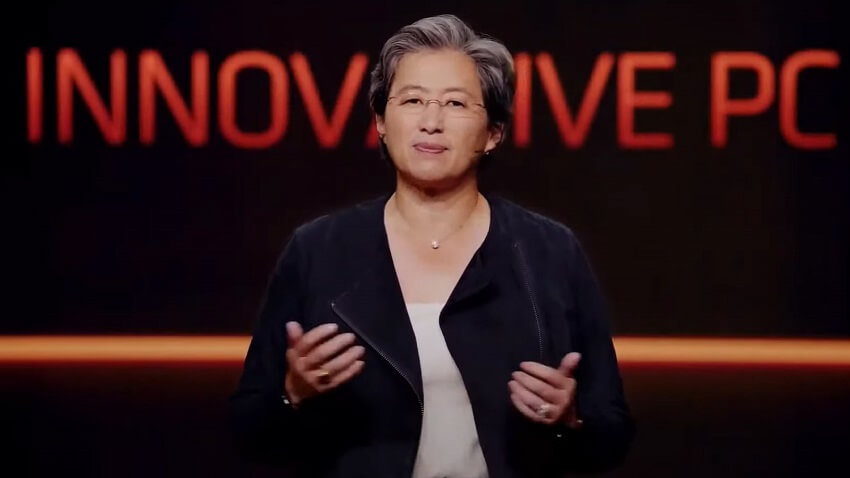 AMD's keynote address will take place on January 4, 6:30 PM PT (2:30 AM on 5th January, GMT), with CEO Lisa Su taking to the stage to make her usual address. It's not yet made clear what we can expect to see, but there are some very heavy rumours that we'll see some new Ryzen 7000 mobile processors – mirroring the Ryzen 6000 unveiling at CES 2022 – as well as an expanded line of Ryzen 7000 desktop, non-X, processors.
There is also some hope that we'll hear more about an expanded range of RDNA 3 graphics cards, potentially 7800 XT or lower GPUs, making more affordable new-gen cards available to a wider range of gamers. Stock updates on the chronically hard-to-get 7900 XT and 7900 XTX would be nice too.
The big news that everyone's looking for though, is an update on AMD's Ryzen 7000 X3D CPUs. These chips were promised early on after the launch of the latest Zen 4 processors, and with Intel's Raptor Lake giving AMD's new line a run for its money, news on AMD's next killer gaming CPUs would be welcome.
AMD isn't listed as an exhibitor at the show, however, so it's unlikely they'll be much hands-on time with anything announced in the pre-show keynote.
Nvidia's Showcase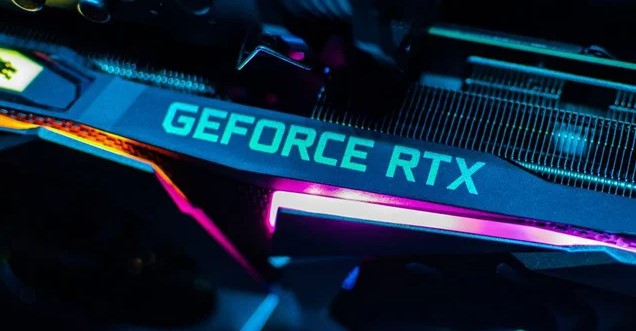 Nvidia isn't set to have a big presence at CES 2023, echoing its attendance in previous years, but it will still be making a keynote address, with CEO Jensen Huang set to take the stage on 3rd January, at 8AM PT (4PM GMT).
Like AMD, Nvidia hasn't announced what it will be revealing, but rumours point to a re-launch of the ill-fated RTX 4080 12GB, likely renamed as the RTX 4070 Ti – though whether the exact specifications of the card will be the same, remains to be seen. Will it be the same card but with a new name? Or will Nvidia trim its specifications further because it's an XX70 card? We'll have to wait and see.
Chances are Nvidia will also unveil RTX 40-series mobile graphics chips, giving us a tantalising peek at what we can expect from gaming laptops in 2023.
Intel at CES 2023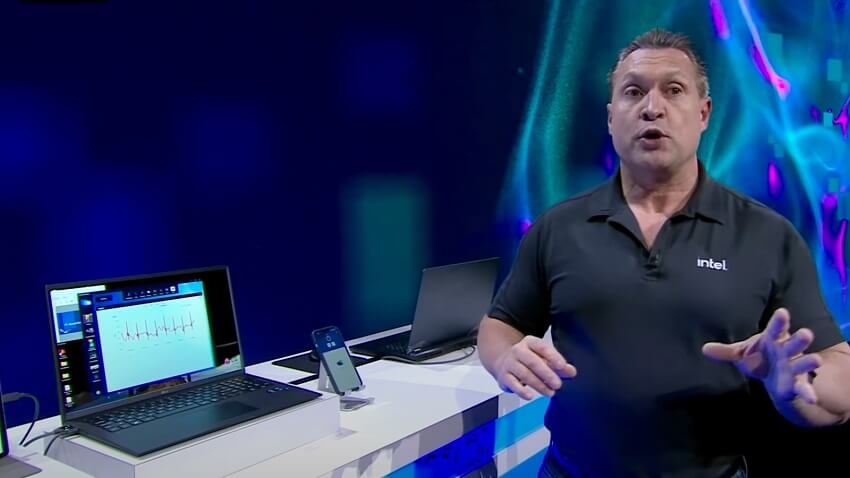 Intel isn't doing any kind of pre-show and isn't slated for any kind of keynote address, but it will be at CES itself. It will be operating an "invitation only" demo and meeting area, though anyone from the general public and press can attend if they get in touch before the show.
Although Intel hasn't stated exactly what it will be demoing, it has previously suggested we'll see 13th-generation, desktop, non-K CPUs, like the Core i5-13600, and Core i9-13900. The question now is whether we'll see more modest options, like the expected Core i5-13400, and Core i3-13100. Those CPUs would be standouts for budget gaming if they manage to ape the performance of their higher-end counterparts.
Alongside these mainstream desktop CPUs, Intel may debut its hinted-at 13900KS, a binned and specially selected version of its current flagship, the 13900K. The 13900KS is expected to have a single-core boost clock of 6GHz, making it the first consumer CPU to breach such a barrier. It's unlikely to offer much performance in excess of what existing chips do, but it may be enough to keep Intel competitive against any of AMD's planned X3D CPUs.
Lookout for new mobile 13th gen CPUs too, including high-powered versions from the HX, HK, and H ranges.
Samsung's Showcase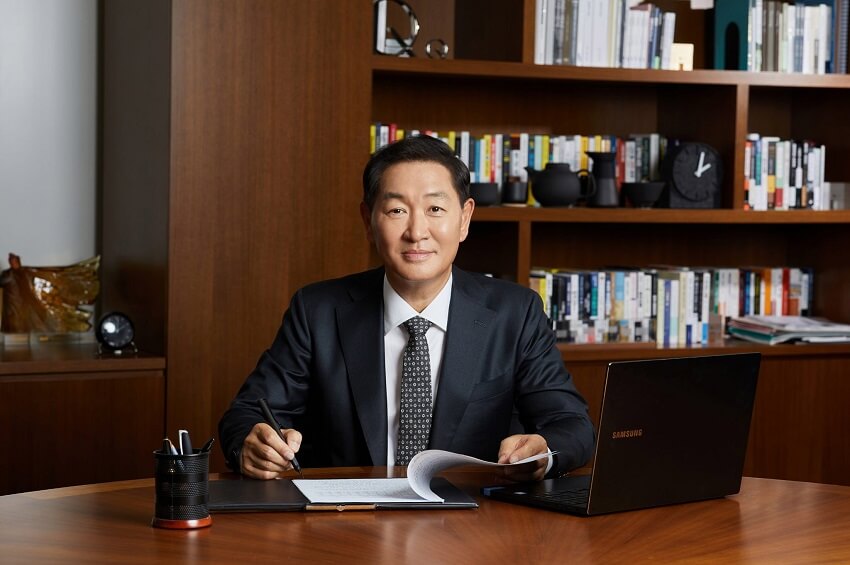 Samsung will have a big presence at CES 2023 with a mix of dedicated press announcements and hands-on time for show attendees. With a theme of 'Bringing Calm to Our Connected World,' it's likely we'll see a lot of new products related to Samsung's smart home initiative, but display technology will also be at the forefront.
With an impressive 2022 schedule releasing the world's first QD-OLED TVs and monitors, Samsung will have a second generation of devices using an improved version of the technology. We've already heard from some sources that the next QD-OLED TVs will feature improved contrast. One area where the 2022 S95B and other QD-OLED designs weren't quite as strong as more traditional OLED TVs is in contrast, so this will be welcome news for anyone considering a TV upgrade in 2023.
Bigger size versions are expected too, with a 77-inch and perhaps even 85-inch model joining the existing 55-inch and 65-inch QD-OLED TV models. The same goes for traditional LED TVs, too, with Samsung expected to unveil a 100-inch Micro-LED TV, which could well be the brightest TV ever created.
Since Samsung has its fingers in just about every pie out there, expect the South Korean manufacturer to also debut new phone technologies, as well as new tablet and laptop designs.
Sony at CES 2023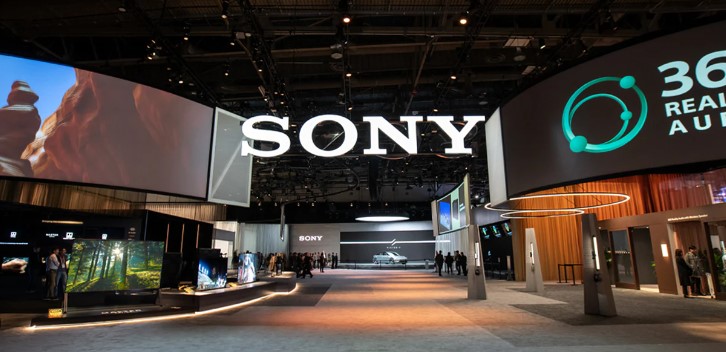 Sony has always been a bit of a CES wildcard, with the potential for console, display, phone, and even car technology unveilings, and 2023 is shaping up to be no different.
We're likely to see a newly expanded range of QD-OLED and LED TVs, likely stretching to wider form factors like Samsung's latest developments. We might even get a glimpse at a Sony 8K TV, although recent changes in EU regulation with regards to efficiency, may put a dampener on those notoriously power-hungry TVs. There will quite likely be a new generation of Sony smartphones, too.
Some of the biggest news will come out of the PlayStation segment of Sony's business, though, with expectations of hands-on time with the upcoming PlayStation VR 2 headset and its innovations. That may go hand in hand with a PS5 Slim unveiling, though that's far from confirmed.
There has been a hint of Sony Honda Mobility – the joint car development venture between Sony and Honda – making some kind of announcement at the show, so perhaps we'll see some news on Sony's automotive efforts as well.
Sony will be at the show itself and will be giving a keynote address as part of the pre-show, on 4th January, at 5PM PST (1AM GMT 5th January).
Displace at CES 2023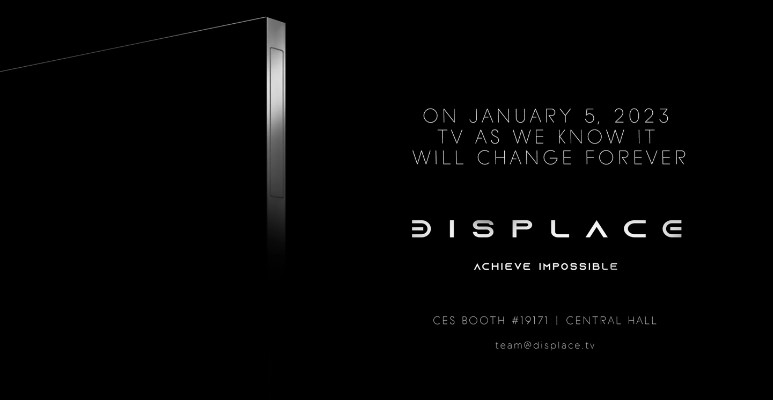 Displace might not be the mega brand that the other names on this list are, but it's still bringing something intriguing to CES: a truly wireless display. It's a 55-inch OLED TV which is designed to use batteries for power and has an "active-loop" vacuum technology for wall mounting which means you don't need to wall mount it. Apparently.
It's not exactly clear how any of this should work, but it appears to be a cross between the highly portable, battery-driven monitors that have become more popular in recent years, and traditional TVs. It's designed to sit on your wall, but you can move it around if you want, as it reportedly weighs just 20 pounds (that seems unlikely, considering most 55-inch OLEDs weigh more than double that, and this one has a bunch of batteries in it too).
The battery pack will reportedly give the TV around 180 hours of use between charges, giving it about a month of six-hours-a-day viewing, before you have to plug it in. That's a fair amount of time, but even then I feel like charging your TV would feel like a real pain if you forget. Especially since at that point, it's just plugged into a wall outlet anyway.
Still, it'll reportedly contain an AMD CPU and Nvidia GPU in a small breakout box, potentially giving it some gaming ability, and will support Wi-Fi 6E connectivity.
Meta's Showcase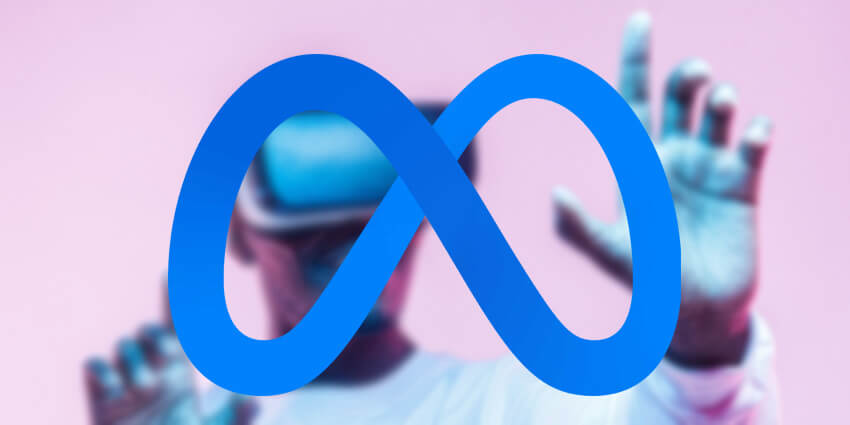 Meta might be losing 10s of billions of dollars on its Zuckerberg-obsessed, The Metaverse project, but it's still all in until the investors say otherwise. And that means CES 2023 will be jam-packed full of attempts to popularise the platform and very concept to a wider audience.
Meta will reportedly be looking to tie the Metaverse VR platform into Web3 elements like digital assets and the blockchain, because of course it will. It will also be tied into new industries, like healthcare, automotive manufacturing, factory design, and research and development industries.
We'll likely see some new Meta experiences as well, some new VR games, and a continued push for Meta's new(ish) Meta Quest Pro headset, which hasn't been selling well, despite some interesting innovations.
LG's Showcase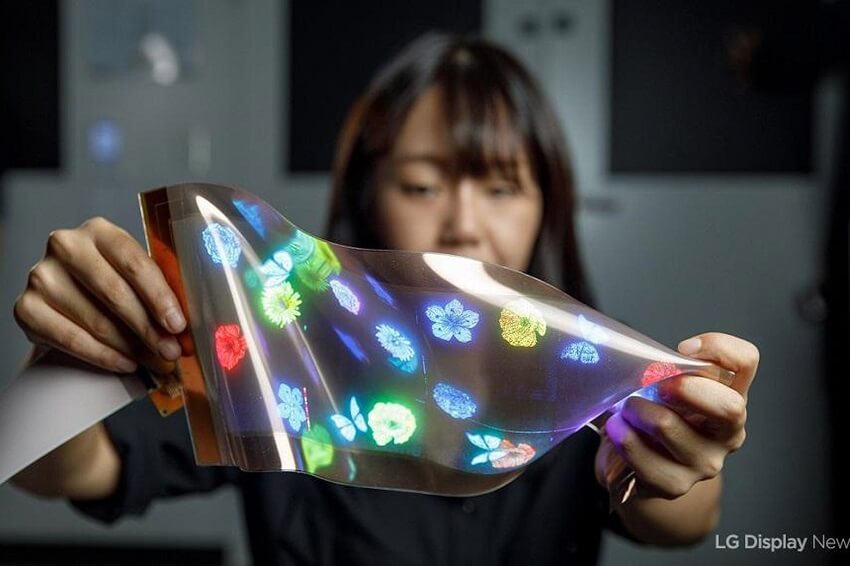 Samsung isn't going to have a monopoly on major display launches at CES 2023, as LG will be in attendance too. It'll likely have new generations of its OLED TVs, including the C3 and the G3, to replace its existing high-end options for gamers and movie fans alike. They'll be brighter and more colourful than before, although they may find tough competition in the QD-OLED technology used by Samsung and Sony.
Elsewhere, however, LG may find it easier to grab mindshare and attention. It may give us another look at its stretchy display technology that can change size quite dramatically, without impacting performance or damaging the display itself.
The early example in November this year showed a 12-inch, high-definition display that could be increased in size by up to 20% without impacting the display at all. It can be twisted and bent too, potentially making room for extra durable displays that are more resistant to drop damage than existing options. It also raises the possibility of smartphones and tablets that could have extended screen options, for when you want to relax and watch a movie.
LG originally claimed that the display could be attached to skin, clothing, furniture, or even cars, potentially meaning you could add a display to just about anywhere. There's some untapped potential there for unheard-of ideas and we're excited to see what LG has come up with.
Asus at CES 2023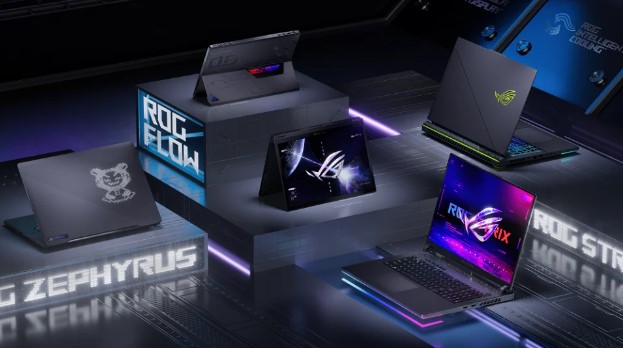 Asus has teased something monstrous for CES 2023: an absolutely massive gaming laptop. The new ROG design was shown off very briefly in a preview trailer and cryptic tweet, telling us that we'll get our first glimpse on 3rd January. That sounds like Asus is doing a preview event too, so we may not get much hands-on time with this laptop at CES, but even just a quick reveal could be intriguing.
The rumours suggest that Asus will have an 18-inch laptop on show, which would break out into new categories, as currently, gaming laptops tend to max out at around 17.3 inches. Dell and Razer have been rumoured to be working on 18-inch laptops too, so this may prove to be a theme of the show.
Conclusion
The above companies aren't the only ones exhibiting at CES 2023; just the ones we're most excited about. But we're also intrigued by what we might see on show from Lenovo, Google, Qualcomm, Panasonic, Microsoft, Razer, TCL, Magic Leap, Gigabyte, and more.
We'll provide a full breakdown of everything we get a look at when CES 2023 rolls around in early January, so be sure to come back to see how right our predictions really were.