Call of Duty: Modern Warfare and its standalone battle royale mode, Call of Duty: Warzone, have both received a mid-season 4 update at the end of June. There has been some new additions and some major buffs and nerfs, including changes to the extremely popular weapon, the Grau.
What's New?
200 Player Mode
One of the major new features of the update is the addition of a time-limited, 200-player mode in Warzone. 50 teams of Quads (four player teams) can now drop into Verdansk and face off against each other; seems like the chances of survival are getting slimmer and slimmer.
New Map
A new multiplayer map has been added to Call of Duty: Modern Warfare called Cheshire Park. This London based map is medium sized with a more traditional 3-lane combat layout, with the environment offering opportunities in a variety of play styles.
New Weapon
The Rytec AMR sniper rifle is a new weapon that has been added, and has been touted as one of the deadliest semi-automatic rifles in the game. Sounds like this could become the new popular choice of weapon for most players.
New Gear
Not fully content with just adding a new weapon though, a new piece of gear has also been introduced. The Spotter Scope is a high-powered scope that allows for the scanning and marking of enemies but most crucially, it does this without a glint. This means that players who like to play with a higher level of caution can do so, and can do so without being detected.
New Multiplayer Mode
The multiplayer mode' Team Defender' has also made a triumphant return from Call of Duty games past. This mode is similar to Hardpoint in that only one area is to be captured and held at a time, except now the point of capture is a flag and only one member of the team can be the bearer. The enemy team has to try their best to gun you all down and take the flag for themselves, so defending your flag bearer is the ultimate goal here.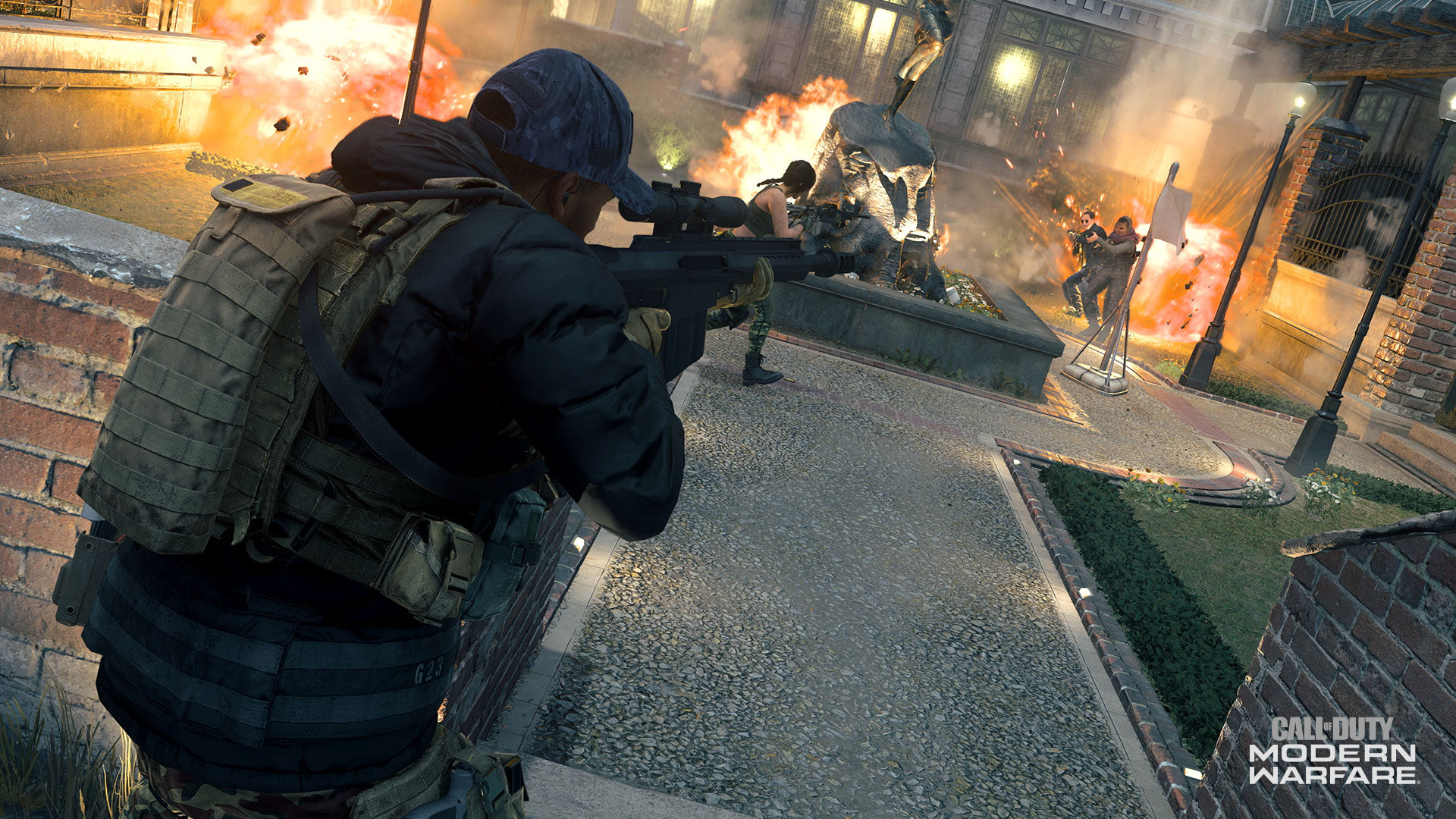 Weapon Changes
Thankfully with this update, the developers have given the immensely popular (and pretty over-powered) assault rifle, the Grau, a substantial nerf. They have reduced its damage range and given it a slight increase in high-frequency recoil, meaning it should no longer be the long-distance low-recoil laser it once was.
Infinity Ward didn't stop there though. Another player favourite, the MP5, has also been nerfed. Its damage range has been decreased along with its 10mm damage range, they've reduced its long range damage to 10mm ammo and also given it a slight increase in recoil with 10mm ammo.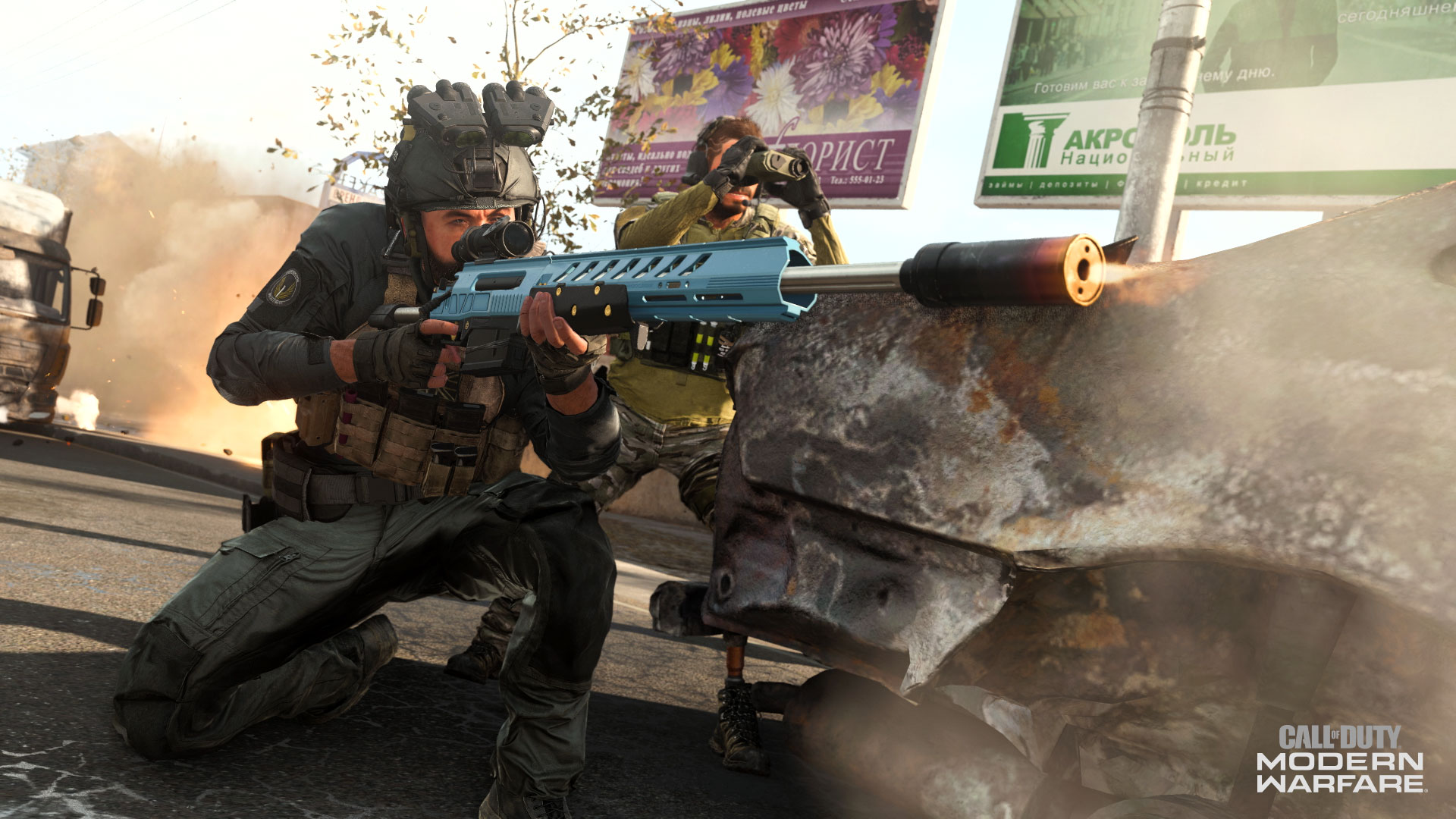 Try it yourself
The Season 4 update is available for download now across all platforms, but typical of COD updates, it will probably take you a while… Activision have said that the download size for owners of the full version of Call of Duty: Modern Warfare will be roughly 22-36GB, and a slightly smaller 22-30GB for those who only have Warzone installed.
A double-XP weekend event is also starting on July 2nd, so get updating ASAP to take full advantage of that.
Don't forget to check out our range of Chillblast gaming PCs if you're thinking of upgrading to get the best out of Call of Duty: Modern Warfare.