Editing video puts a number of intense stresses on any PC, taxing its memory, CPU, and even graphics card if you're doing 3D transitions or effect work too. One aspect that's often overlooked, however, is storage.
That's where not only is the size important, but so is the speed. This is so that you can actually work with all the footage you have, and can store your project long term afterwards. Faster drives let you import, export, and render footage faster. Plus, they let you work with much higher resolution video without sacrificing live preview resolution and frame rate.
You don't have to buy the fastest drives, or the biggest, however. The best storage configuration for your video editing system is one that works within your needs and your budget.
Here's a breakdown of the kind of storage options you have for your video editing PC.
PC Boot Drive – NVMe SSD
Every PC needs a boot drive where you install your operating system and major applications.
This will have a big impact on how fast your system starts up, how quickly downloaded updates are applied, and how fast your applications load.
Although there isn't a huge difference in operating system performance between an NVMe SSD and a more traditional SATA SSD, modern applications are beginning to take greater advantage of the huge difference in performance potential of the two standards.
The real important choice to make with your boot drive, however, is to not use a mechanical hard drive. Those are far, far slower in every possible metric than either type of SSD and will have a huge impact on the startup times and responsiveness of your entire system.
Size-wise, you only need a 500GB NVMe SSD to handle your main operating installation and a few applications, especially if you aren't using the PC for gaming or other tasks. Alternatively, you could opt for a much bigger drive with 1-4TB of storage space, thereby letting you use the main boot drive as the main work drive too.
All Chillblast Video Editing PCs come with a 500GB Seagate Barracuda Q5 NVMe SSD as standard, offering solid PCIExpress SSD performance at an affordable price. Larger drives are available on any build, however. Just speak to a Chillblast system builder to find out about all the possible storage configurations possible on a new video editing PC.
Just note that NVMe SSDs do get a lot more expensive at higher capacities than their SATA counterparts. Although 1TB and 2TB models have become more affordable in recent years, the 4TB models, and especially the newer (and rather rare) 8TB options get very costly.
Main Video Editing Work Drive – NVMe SSD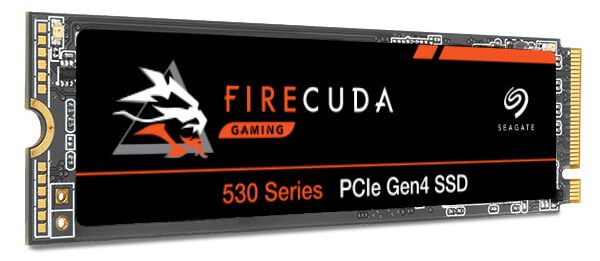 Whether you use your boot drive as the main work drive too, or opt to keep your operating system and applications entirely separate, if you can afford to work off of an NVMe SSD, do so.
The newest 4th generation PCIE NVMe SSDs offer sequential read and write speeds that are over 10 times faster than the best SATA SSDs, and some are more than twice as fast as the best PCIE 3 drives, representing a huge leap in performance.
Even a good third-generation PCIE NVMe SSD offers excellent raw performance, though, and that makes it possible to do things that you just can't with an older SATA SSD. Although all SSDs offer fast importing and exporting functions, and support for live previews of 1080p footage at a smooth frame rate, once you start working with higher resolutions like 4K, or even 8K, that's where NVMe SSDs really come into their own.
You need their incredibly high-speed access to your footage in order to preview them at a smooth frame rate. SATA SSDs just can't keep up, resulting in choppy, or downsampled previews, which is far from ideal if you want to see what the end result will be during the editing process.
Future-Proofing for Higher Resolutions
If you're only planning to edit video at 1080p, or don't mind making some sacrifices in the quality of your live preview, then you can get away with a SATA SSD for your main work drive. If you expect to work with multiple terabytes of footage, then you can save a lot of money by using a SATA SSD instead of an NVMe drive.
However, even if you predominately work with 1080p now, you probably won't for much longer. Higher resolutions, like 4K, are becoming much more common in recording equipment and in the displays that people consume video content, making it much more expected than it was just a few years ago.
NVMe SSDs make it much easier to edit such footage by enabling a smoother live preview. This is especially true at even higher resolutions.
It will be a few years before 8K recording equipment and displays become commonplace, but they are starting to appear and there is no way that a SATA SSD can offer any kind of smooth live preview at that sort of resolution.
For the best ultra high definition video editing experience today, and the best future-proofing for the years to come, an NVMe SSD is the best storage option for your editing PC's main work drive.
Higher-end Chillblast Video Editing PCs (like the Create Zen) all come equipped as standard with a 500GB Seagate Firecuda 520 Gen 4 PCIExpress SSD. This offers fantastic sustained performance and incredibly fast random access, making sure that your video editing experience is as fluid and responsive as possible.
Larger NVMe Storage Drives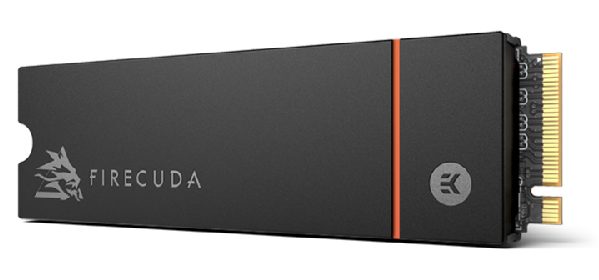 Larger drives are available, however, and if you're working on particularly big projects, you'll want at least a couple of terabytes of NVMe storage space to make sure you can access all of your footage quickly, at all times.
These drives also offer excellent durability, with terabyte write hours, or TBW, reaching as high as 3600 for the largest 2TB drive. That means you could completely empty and rewrite the entire drive over 1,800 times before you tested the limits of the drive's durability. That should last even the busiest of video editors many years before longevity becomes a concern.
Faster NVMe Storage Drives
If all of that wasn't enough, there's also the option of even faster drives.
While the Firecuda 520 is a stupendously quick NVMe SSD, it isn't the fastest. Chillblast also recommends the higher-end Seagate Firecuda 530.
It is almost 50% faster again in sustained read and write performance, maxing out at a staggering 7,000MBps and 6900MBps read/write speed, respectively. Random read and write times are also improved too, maxing out at 1,000K IOPS.
In the real world, this can make a noticeable difference to the responsiveness of your editing system and can be of real benefit if you're working with many ultra high definition videos at once.
The only downside to the faster drives is that they are more expensive, and aren't quite as durable. The equivalent 2TB Firecuda 530 has a TBW rating of 2550 – although there is a larger 4TB capacity model available, which leverages its increased storage size to reach 5100 TBW.
Whichever model you opt for though, there are plenty of extremely fast, durable, and well-made NVMe SSDs available for your main work drive and it's the hardware of choice for the best video editing storage configuration.
Longer Term Storage for Video Editing– Mechanical Hard Drives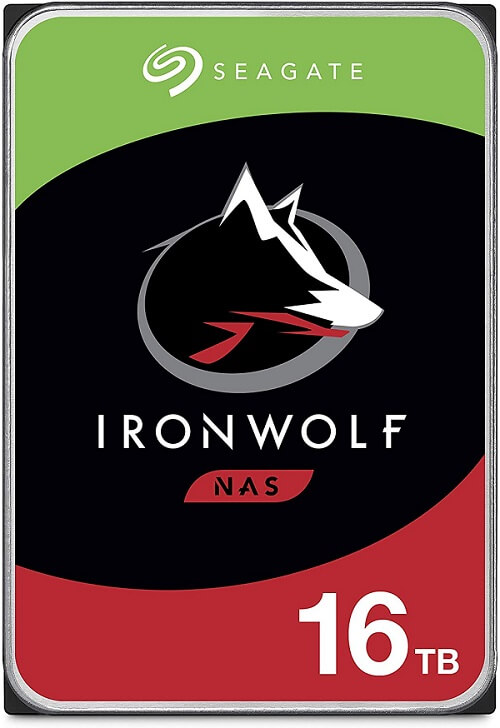 While traditional mechanical hard drives may not be able to offer anything close to competitive performance compared to NVMe and SATA SSDs, they do have one big advantage: affordable capacity. If you need upwards of 10TB of storage space for longer-term projects, or masses of footage that you just can't afford to fit onto your smaller SSDs, then hard drives are your best option.
The range of capacities is much greater with mechanical hard drives, with solid options like the Seagate IronWolf and IronWolf Pro starting at 2TB, and running the gamut through 4TB, 6TB, 8TB, 10TB, 12TB, 14TB, and even 16TB drives.
They do get a little expensive at the top end, but that's an incredible amount of storage space for just a single hard drive. The IronWolf drives offer fantastic durability too and are backed up by Seagate's recovery software. So, if in the shock event that you somehow lost data, you'd be able to use the professional recovery service to get it back.
If you find yourself needing to access a lot of that longer-term footage more regularly than you'd like, though, you can always augment your hard drive storage with a capable SATA SSD too. Those are available in multi-terabyte capacities at a price that's much more accessible than most NVMe SSDs – especially at the 4TB-8TB range.
They're a lot more costly than hard drives, but they could provide a good middle ground between the two extremes if you don't want to go all-in on a full array of NVMe drives for everything you're working on.
Expandable and Portable Storage – External Drives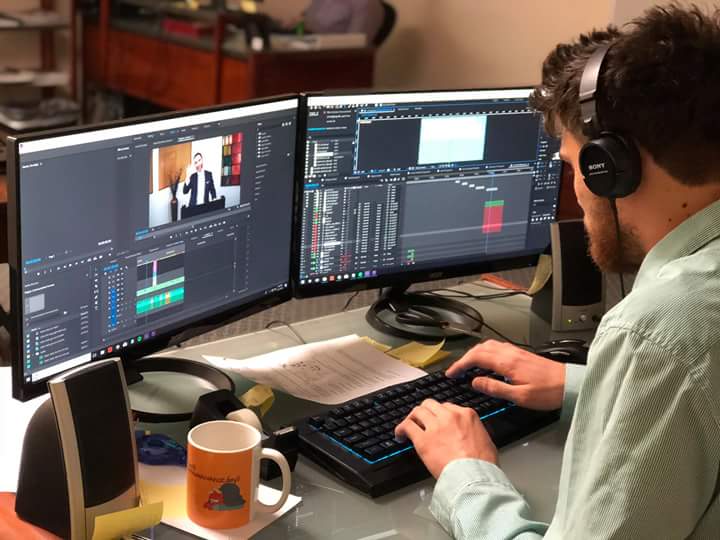 If you're working from a smaller desktop PC or laptop, or want to have access to your footage while travelling, external drives make for an excellent solution to a range of problems.
There are high-speed external NVMe SSDs, which offer comparable performance to some of the quickest internal drives. There are larger capacity external SATA SSDs, which offer that same middle ground of performance. And there are huge capacity external hard drives that give you all the space you need to bring multiple terabytes of footage wherever you go.
You can even just buy external drive enclosures and fit one of the massive internal drives for a near-identical experience to installing a new hard drive inside your PC. The only difference is the added cost of the drive chassis and the need for a spare USB port to plug it in.
Massive Longer-Term Storage – NAS Drives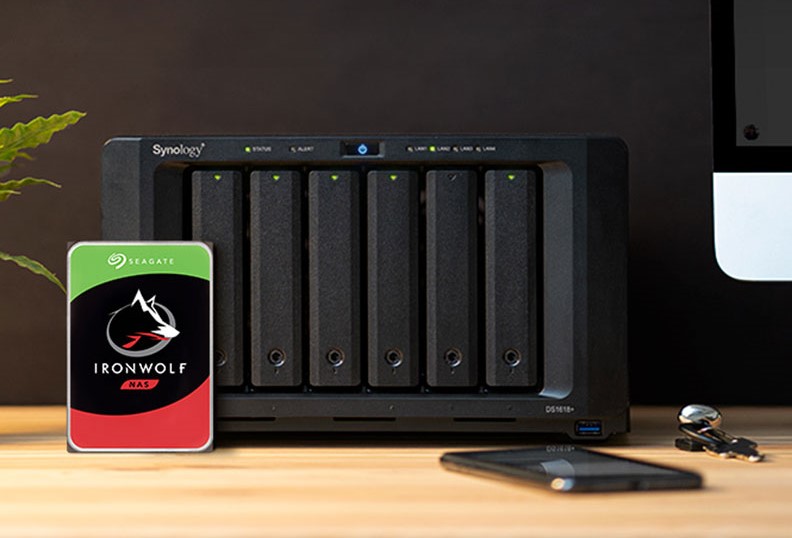 If you're working as part of a larger team who need to share footage and other data, or simply require a gargantuan amount of storage for your ever-expanding library of past projects, then there's only one real solution once you start to max out your system(s) internal storage options: networked attached storage (NAS).
NAS enclosures allow you to connect an almost-infinite amount of SSDs or hard drives to your local network, making tens or even hundreds of terabytes of storage readily available to anyone who connects to it.
There are individual enclosures that have space for a couple of hard drives, or much larger options with anywhere up to 10 drive bays. Install a bunch of the biggest hard drives, and that single enclosure could give you close to 200TB of storage capacity, readily accessible at any time.
It's also a good idea to backup your most important information and footage somewhere away from your main system so that if it crashes, you can still access all of your data. NAS enclosures are a great first line of defence should the worst happen, and you can even compound that protection by using a RAID array to duplicate the data over multiple drives.
A RAID 6 array can even maintain data integrity if any two drives in your NAS fail, providing extensive protection against unforeseen circumstances.
Additional Redundancy – Cloud Storage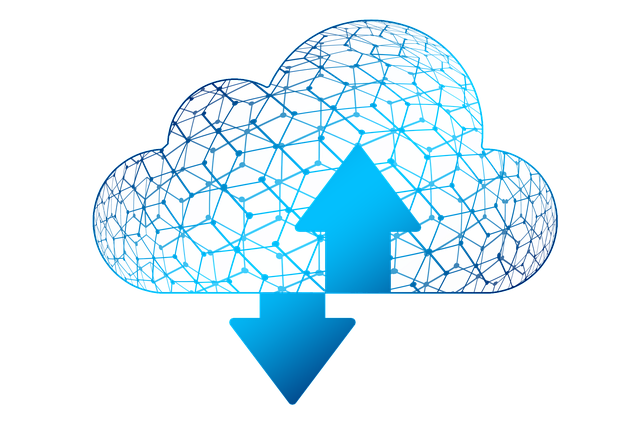 Cloud storage is a great option for individuals looking to quickly and easily expand their system's storage capacity, but it's not particularly useful for videographers.
Downloading the masses of data can take time, and is limited by both connection speed and data limits. There's also the possibility of losing internet access at an inopportune moment and being unable to access your all-important projects.
However, cloud storage is infinitely expandable, thereby making it possible to store as much of your footage as you want. More importantly, though, it can act as an incredibly robust layer of redundancy.
When combined with local and NAS storage backups, cloud storage gives you the ability to save your most important footage with a near guarantee that it will never be compromised. Even if in the worst scenario and your entire home or office was destroyed in a fire or natural catastrophe, a cloud backup will prevent you from losing all of your most important digital assets.
Cloud storage isn't that useful for everyday work, but as a fail-safe, it's arguably the best.