If you have spent a whole heap of time and money on your dream gaming PC, then you should carry the same level of care when it comes to choosing your peripherals. It's a topic not everyone puts too much thought into, but if you are using your PC for long periods of time each day, your overall enjoyment can start to suffer if you aren't using the right tools for your specific requirements.
Settling for the most budget peripherals on the market is totally understandable if that's all you can afford. But, if you can stretch your budget a little further, you can get some excellent pieces of tech that will ultimately elevate your PC gaming experience, allowing you to really make the most of your incredible gaming system.
A Solid Gaming Mouse
Arguably one of the most important PC gaming peripherals is the mouse.
As the majority of PC gaming revolves around playing high-speed and competitive first-person shooters, having a mouse that can keep up is vital. It is the tool that controls your crosshair and plays an important part in determining how accurately you track your targets.
While a standard office mouse can be used when PC gaming, it will never offer the same experience as investing in a proper gaming mouse will.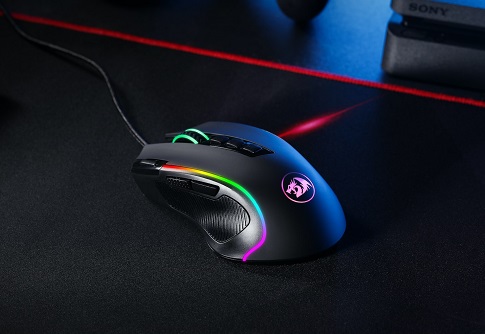 What to consider
When deciding on a gaming mouse, there are many factors and features to consider. Some are more important in terms of actual mouse usage, but they all add up to create a product that ticks all your boxes.
There is such a wide variety of mice to choose from and each has its own look through a combination of colour, shape and overall style. So, choosing one that matches your setup can help make it look more cohesive and aesthetically pleasing as a whole. This isn't overly important when buying a mouse, but for those that take pride in having a clean PC setup, choosing a mouse that fits will provide an extra level of enjoyment.
Among some of the more important features to consider is the shape and size of the mouse, plus how many buttons it comes with. Those with smaller hands might find it difficult to comfortably use larger and heavier mice, and similarly, those who prefer to game left-handed will need to look for mice optimised for their playstyle.
Some mice also come with a panel of buttons situated where the thumb rests which can be customised and assigned to a variety of uses, both in and out of gameplay. Games with complex combat cycles and characters with a variety of powers (such as World Of Warcraft and Lost Ark) can benefit from mapping each one to a select button for easy access. But, even in FPS games, tactical manoeuvres like reloading can be performed more efficiently when the button is within easy reach.
The final thing to think about is whether you'd prefer a wired or wireless mouse. Both have their own pros and cons, but with wireless, there is the added issue of having to charge it when the battery gets low.
Our recommendations
Chillblast Aero V2
For those that want a mouse perfect for fast-paced competitive FPS gameplay, our own Chillblast Aero V2 is a top choice.
Featuring 7 programmable buttons, and weighing in at only 53 grams, it's the perfect lightweight mouse for tearing up the enemy team. Our custom-made Chillblast software supports macros for each button, allowing plenty of customisation, and with a max DPI of 6200 and virtual 12400 DPI by software, so you'll always hit your target.
(The RGB lighting also doesn't hurt; it simply helps to add that extra bit of flair to your setup.)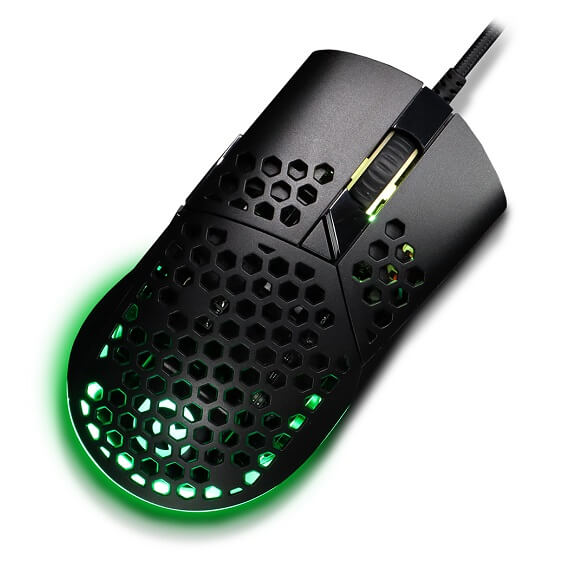 Razer Naga Trinity Modular Gaming Mouse
Alternatively, if you do play a lot of MMO RPGs and need the full panel of extra buttons, a great choice is the Razer Naga Trinity Modular Gaming Mouse.
Not only does it come with a side panel of 12 programmable buttons, but the panel itself is interchangeable. With 3 different side plate configurations to choose from, this mouse provides the ultimate level of customisation.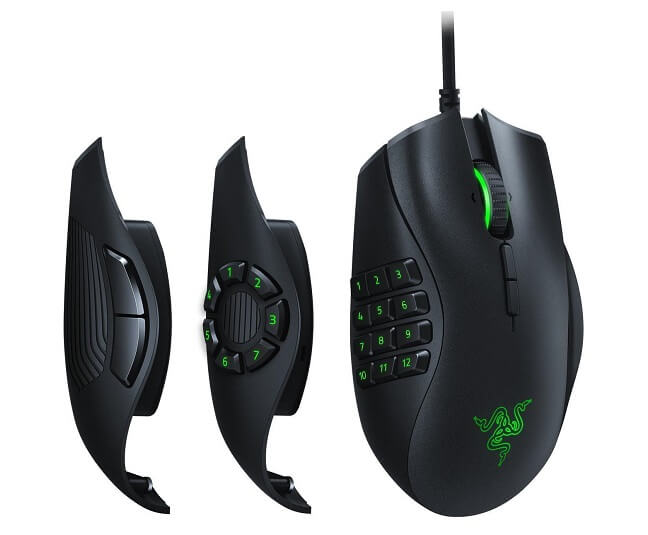 A Mechanical Keyboard
Similar to a mouse, a keyboard is also one of the most important PC gaming peripherals as it controls all of the game's major functions. And in games with complex or fast-paced movement mechanics, some rather intense button smashing is likely to occur.
This means it's a good idea to get a keyboard that is sturdy and durable so that it can withstand prolonged and heavy use.
An everyday office keyboard will be very inexpensive, but it will also typically be too lightweight and not built to endure the abuse that a serious gamer will inflict over time. Most also have keys that produce a mushy and unresponsive response which is uncomfortable to the touch and will slow you down during gameplay.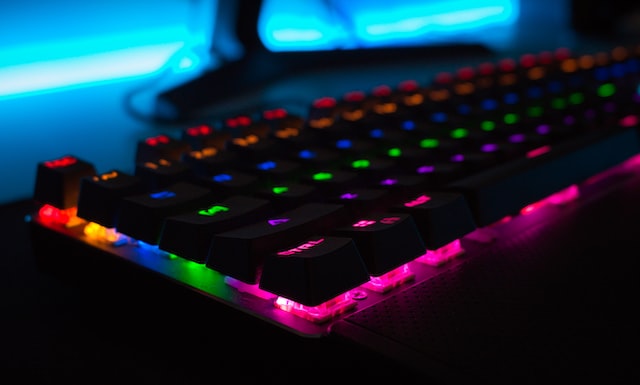 What to consider
If you're not a custom keyboard hobbyist, then you'll be choosing a keyboard based on what comes as default. This means that one of the main factors to consider is the type of switches the keyboard is fitted with as a lot of the time, these can't be changed later.
All mechanical switches require less actuation force to generate the key press, making them easier and more satisfying to type on. But, there are many different types of switches, each providing a different sound and feel when pressed. So deciding which you'd prefer simply comes down to personal preference.
The three main types are labelled as linear, tactile and clicky. Linear switches are smooth to press, whereas tactile and clicky both have a small 'bump' feeling when a key is fully pressed and it is this tactile feedback that gives it its name. The only difference between tactile and clicky is that, as its name suggests, clicky switches produce a loud click noise on each key press.
Another factor to keep in mind is the size of keyboard you want. As you'd expect, the bigger the keyboard, the more keys that it can fit. If you want a small form factor keyboard that doesn't take up too much room on your desk, then a 60% or 65% is a good choice.
However, to make up for their small size, these keyboards typically don't have dedicated arrow keys or a delete button. Instead, the arrow keys are accessed by combining the 'Fn' (function) key with the relevant keys on the board. This can be a bit annoying and fiddly to get used to so it's something to keep in mind.
Our Recommendation
Chillblast Imperium Gaming Keyboard
For those that like to have dedicated arrow keys plus a row of Function keys, the Chillblast Imperium Gaming Keyboard is a top choice.
Its 10 Keyless (TKL) design provides a compact feel with a lack of a numerical pad, allowing for narrower gaps between the most important keys – WASD. And perfect for gaming, the Imperium's keys are anti-ghosting meaning no keystrokes will be missed.
The sleek black keys of the Chillblast Imperium shine through the dark thanks to the RGB backlighting and the metal upper cover provides a premium feel, while the 6ft black braided cable allows for all the movement you need.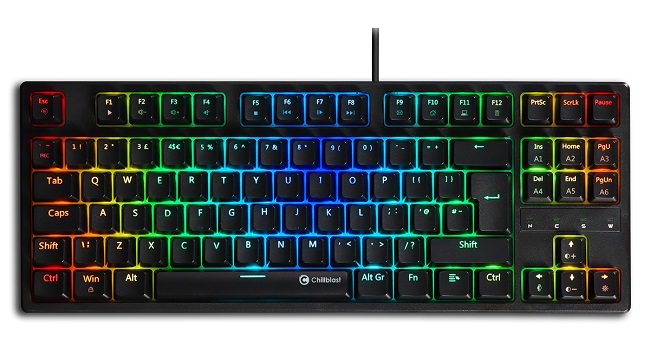 A Gaming Headset
A solid gaming headset is another of the must-have PC gaming peripherals for any serious gamer.
Primarily, a headset is used to help gamers concentrate on the sound in order to pinpoint where their enemies are coming from, and is typically preferred by many over using speakers. What makes a headset different from headphones, however, is that a headset has a built-in microphone. This is essential for voice chat and significant in team-based online gaming.
A good headset is also essential if you want to fully experience the realistic environment of the newest virtual reality games.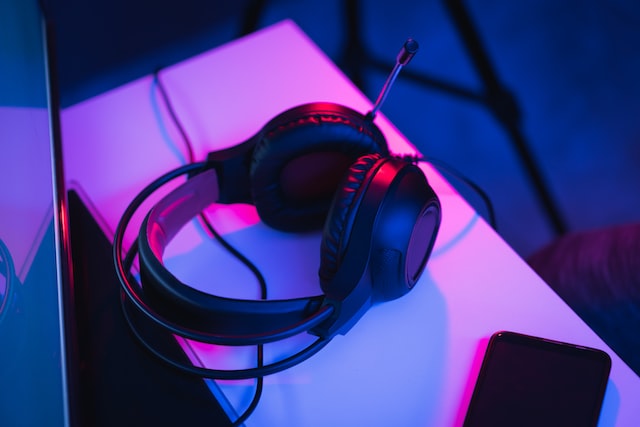 What to consider
There are a few factors to consider when deciding on a gaming headset and one of the most important is comfortability.
Even if you buy the most expensive headset that boasts the best-ever audio quality, your enjoyment of using it will suffer if you don't find it comfortable. With this in mind, it's important to look at things like ear cup size and shape, plus the type of padding the headset has around the ears and across the headband. Ideally, if there is a local tech shop near you where you can try on a range of headsets, you'll get an idea of the style that feels nicest for you.
Audio quality is another important factor to consider. And unless you are an absolute audiophile or have an unlimited budget, you'll want to find a headset that offers the best audio quality for your budget. Most mid-range headsets nowadays have a similar level of audio quality, however, so finding one that sounds good shouldn't be a difficult task.
If you do have the budget though, try narrowing down your choices to ones that utilise features like ANC (Active Noise Cancellation) and virtual surround sound. Both of these features help to further immerse you in the game's atmosphere and make it easier to pick up enemy footsteps and their direction.
Our Recommendation
Chillblast Vox Gaming Headset
Chillblast's Vox gaming headset ensures no sound will be missed – from enemies' footsteps crunching behind you to beautiful orchestral soundtracks. Professional virtual 7.1 surround sound audio and digital signal processing provide high-quality sound which is perfect for gaming and enjoying your favourite entertainment.
The noise-cancellation microphone can also be removed if you find it distracting in situations when you don't need it, such as watching movies or online videos.
The optimised noise-reduction design features protein leather and memory foam earmuffs, complemented by a flexible headband, providing you with comfortable all-day listening. The Vox's lightweight design lets you game for hours on end without discomfort, while you battle to take the wins.