It used to be that space flight simulators could only be enjoyed on desktops that were equipped with muscular processors and graphics cards with hefty price tags. Now, mobile gaming rigs can power not only the most demanding space flight sims, but they can also add a layer of immersion with VR.
This article will help you figure out what you need in a gaming laptop to enjoy games like No Man's Sky, Star Wars: Squadrons, Everspace, Outer Wilds, EVE Online and Elite: Dangerous.
Why choose a gaming laptop for space games?
Gaming laptops are now capable of incredible graphics and deliver a gaming experience very close to desktop, so the genre of games you choose is pretty much irrelevant. You can easily find a laptop with a spec that can cover even the most demanding AAA blockbuster titles. The world is becoming increasingly mobile, with a massive 30% of the UK workforce working from home at least once a week in 2022, and 8% never stepping foot in the office in 2021. A laptop, of course, is the perfect way to take your office on the move, so it makes sense that gamers who have day jobs would want to have an amazing gaming experience on their daily driver.
Of course, there are many people who fit in the category of laptop owners: students, creative professionals, freelancers, and those who prefer an agile workspace over being tethered to a desk to name a few. A gaming laptop is a versatile machine that can do just about anything a desktop can, so they are a valid choice for anyone who needs compact, mobile performance.
Space flight games are a genre that is unlike most others, in that the top titles are spread over two decades of incredible universe exploration, with popular games that were made anywhere between 2003 (EVE Online) to 2022 (Homeworld 3 – pictured above). Depending on your choice of title, you may find that a mid-tier gaming laptop will allow you to max out the graphics and framerates with very little stress on the components. Similarly, as new developers of titles focus more on optimising world-building, data and assets, you will find a high-end gaming laptop might see you through the next few years of space flight sim releases.
Top 20 space flight and combat games in 2022
The space flight and combat genre is packed with blockbusters and modern classics that immerse gamers in open-world sandbox universes, delivering frenetic gameplay in space battles and quick-thinking in survival-based MMORPGs. We've listed the top 20 games in the genre below, and our laptop options below will be based on these titles.
*Though EVE: Valkyrie Warzone is no longer available, it is a fitting tribute that the game be mentioned in all top lists of space combat games for all of the intrepid pilots who enjoyed it.
Which laptop do I need?
With the above list of awesome games to choose from, you may be wondering which type of laptop will allow you to max out the settings and truly enjoy these games as the developers intended.
The main things to remember is that open world and sandbox games tend to be mega CPU intensive, as they build out massive universes and include the many ships that might be surrounding your fleet. A graphics card will then need to render those graphics as they appear on the screen, but usually the CPU is doing most of the work. In space battles and in games where there's lots going on on-screen, a powerful GPU is handy to ensure there's no lag or framerate drops.
The type of game you play (or want to play) will determine the kind of spec we recommend. Of course, you can play ALL of the games below on any of the laptops we've listed below – but you might need to lower a couple of settings to get the best resolution, framerates and speed.
Check our handy table below which gives you an idea of the gaming laptop you will need to get the best out of your mobile rig using the HIGHEST game settings: –
| Game Title | Mid Tier | High End |
| --- | --- | --- |
| Distant Worlds: Universe | Y | Y |
| Dual Universe | Y | Y |
| EVE Online | N | Y |
| Elite Dangerous | N | Y |
| Everspace (series) | Y | Y |
| FTL: Faster Than Light | Y | Y |
| Homeworld Remastered Collection | Y | Y |
| Kerbal Space Program | Y | Y |
| Mass Effect: Legendary Edition | Y | Y |
| No Man's Sky | N | Y |
| Outer Wilds | N | Y |
| Space Engineers | N | Y |
| Star Citizen | Y | Y |
| Star Conflict | Y | Y |
| Star Trek Online | Y | Y |
| Star Wars: Squadrons | N | Y |
| Stellaris / Overlord DLC | Y | Y |
| Homeworld 3 (coming in 2023) | Y | Y |
| Starfield (coming in 2023) | Y | Y |
Which laptop do I need – mid-tier or high-end?
Now you know what level of specification you need, let's look at the best laptops available at Chillblast for both mid-tier and high-end.
Best mid-tier gaming laptops for space flight & combat
A gaming laptop with mid-tier specifications will quite happily run a number of space flight and combat games at max settings, as you can see from our table above. Mid-tier is an ideal specification for maxing out MMORPG and some open world or sandbox space games, and will be equipped with an Intel 12th-Gen or AMD Ryzen 7 processor, and an NVIDIA RTX 30-series graphics card.
Note: Both of the mid-tier gaming laptops below will run all of the above games at HIGH settings at maximum resolution. For ULTRA settings, see High-End gaming laptops further down the page.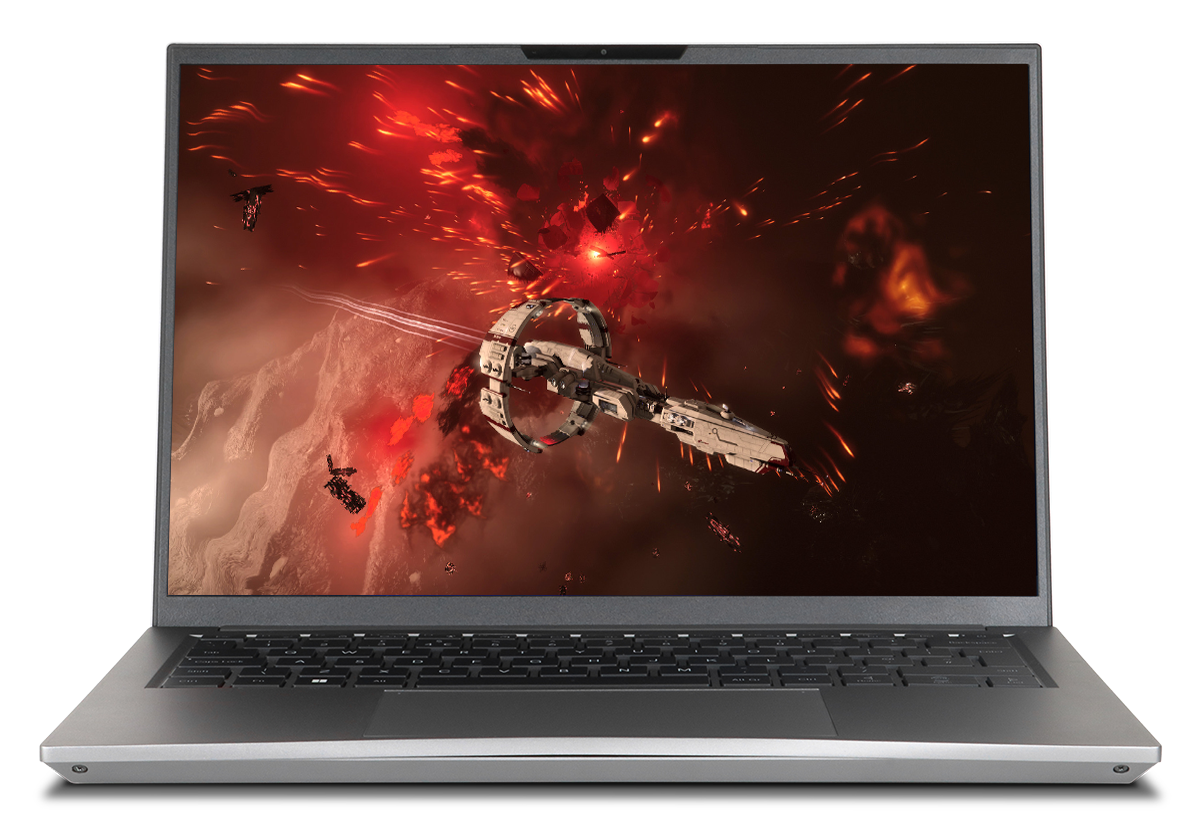 Operating System: Windows 11 Home
Processor: Intel Core i7-12700H
Graphics Card: NVIDIA GeForce RTX 3050 Ti 4GB GDDR6
Memory: 8GB DDR4 (1 x 8GB)
Storage: 512GB M.2 Solid State Drive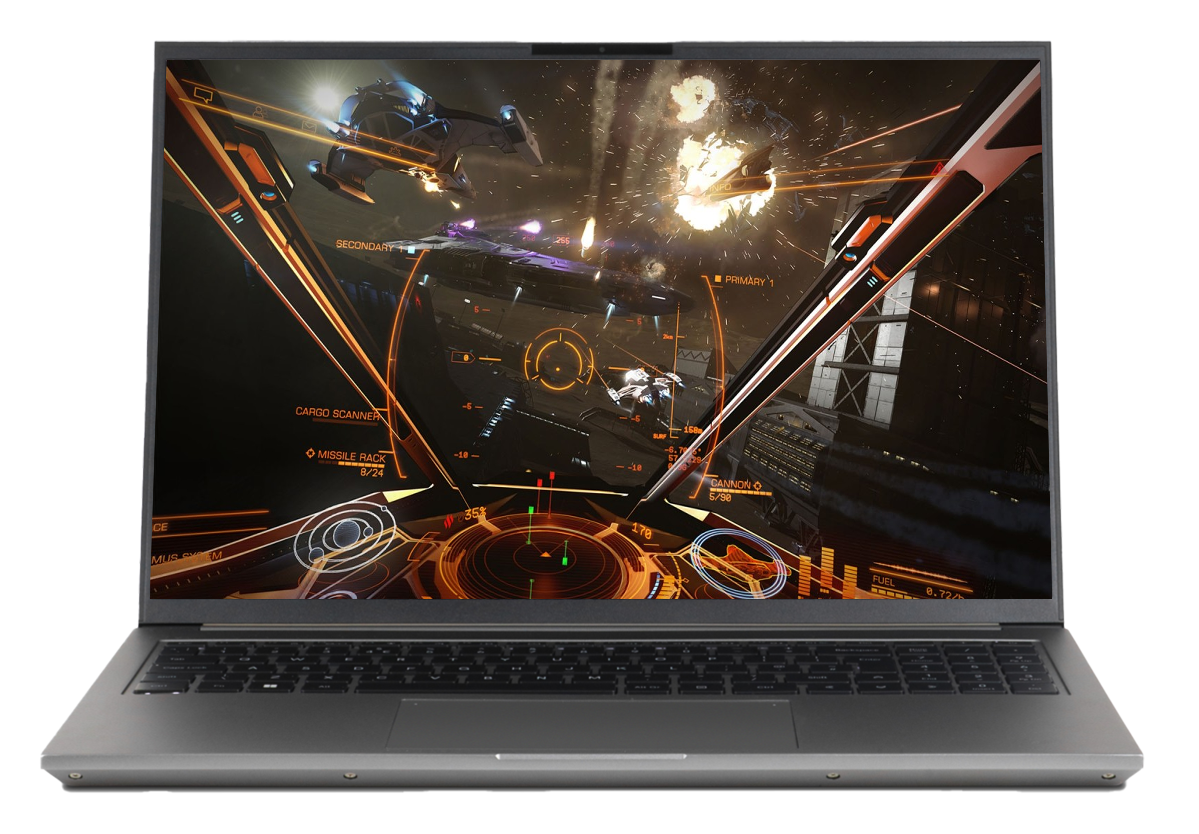 Operating System: Windows 11 Home
Processor: Intel Core i7-12700H
Graphics Card: NVIDIA GeForce RTX 3050 Ti 4GB GDDR6
Memory: 16GB DDR4 (2 x 8GB)
Storage: 1TB M.2 Solid State Drive
Best high-end gaming laptops for space flight & combat
A high-end gaming laptop will allow you to take advantage of the maximum settings for all current and older space flight, combat and simulator games, but will also enable you to explore and enjoy popular mods available for many of these titles. Although there is little benefit to be gained from having a high-end gaming laptop with much older titles (as these are usually not optimised for modern CPUs and GPUs), you will be able to crank up to warp factor 10 when it comes to visuals and truly immerse yourself in the action on screen!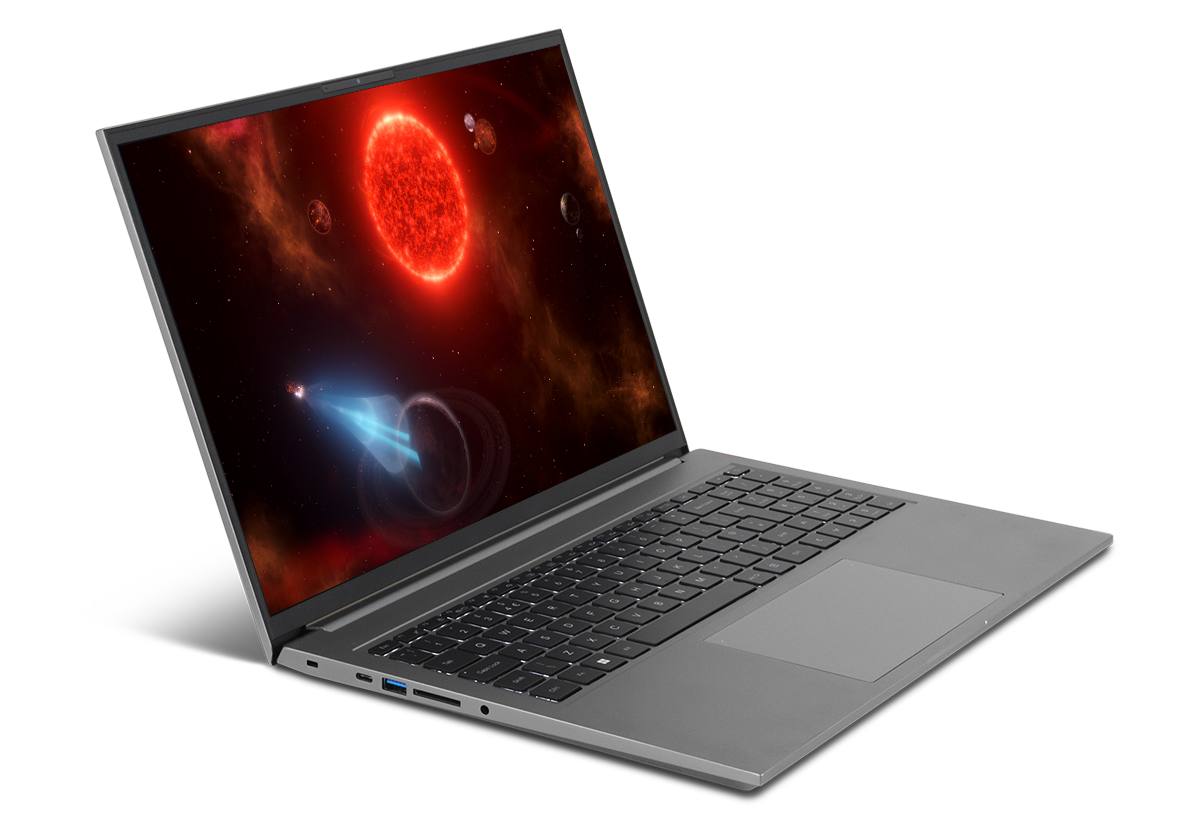 Operating System: Windows 11 Home
Processor: Intel Core i7-12700H
Graphics Card: NVIDIA GeForce RTX 3070Ti 8GB GDDR6
Memory: 16GB DDR5 (2 x 8GB)
Storage: 1TB M.2 Solid State Drive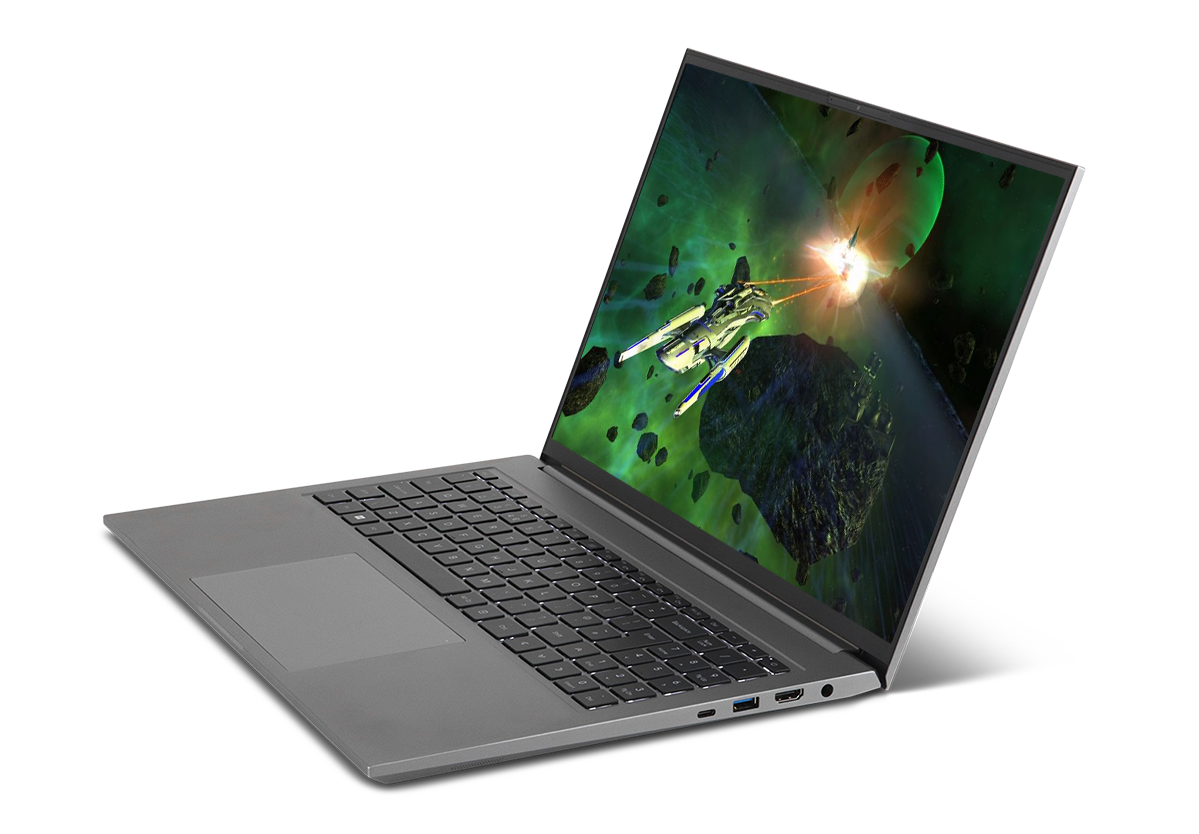 Operating System: Windows 11 Home
Processor: Intel Core i7-12700H
Graphics Card: NVIDIA GeForce RTX 3080 16GB GDDR6X
Memory: 16GB DDR5 (2 x 8GB)
Storage: 1TB M.2 Solid State Drive