Playing your favourite games with one of the best gaming headsets can make a huge difference to your gaming experience. They make games sound and feel more immersive, are extra comfortable for longer gaming sessions, have the clearest microphones, and offer a range of fun features like virtual surround sound, dual wireless connectivity, and even vibrating motors in the earcups.
But there are a lot of great gaming headsets to pick from, so how do you know which to choose?
You'll want to consider your budget, whether you want a wired or wireless headset, and whether you want it to be compatible with games consoles and other devices.
Whatever you're looking for and whatever your budget, though, here are some of the best gaming headsets you can buy in 2022.
SteelSeries Arctis Nova Pro Wireless
A Truly Premium Wireless Gaming Headset.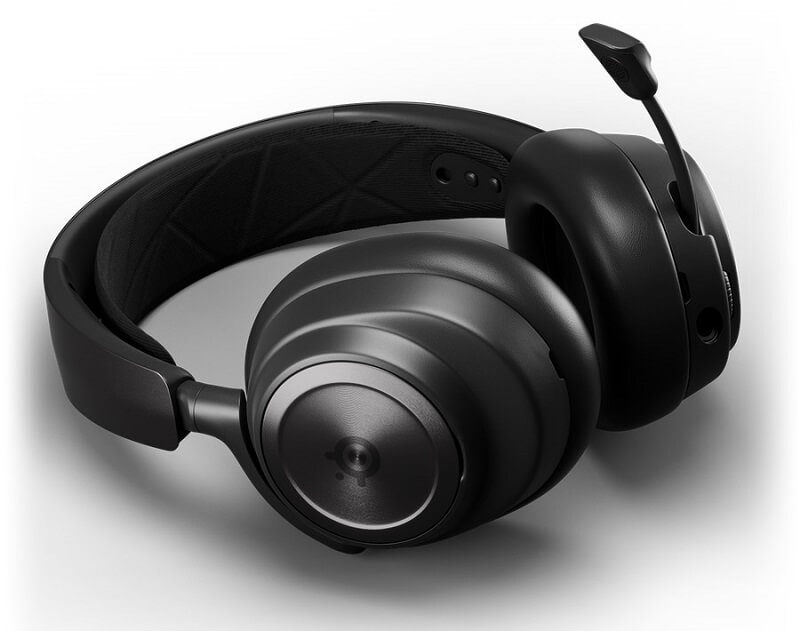 Driver Size: 40mm
Connection: 2.4GHz wireless and Bluetooth
Battery life: Up to 18 hours
SteelSeries has made some of the best wireless gaming headsets for years, with its Arctis Pro wireless headset topping most lists as one of the most premium gaming headsets you could buy. The Arctis Nova Pro builds on that strong pedigree and introduces a new tier of high-end gaming headset with all of the kinks ironed out.
Made in conjunction with Danish Designer Jakob Wagner, the Arctis Nova Pro Wireless headset features a redesigned headband and ear cushion system for extreme comfort throughout even the longest of gaming sessions. The 40mm drivers have been expertly tuned to deliver a bombastic and fulfilling sound that will make explosions and gunshots sound as powerful and as clear as character dialogue.
It has support for 360-degree spatial audio, giving you virtual 7.1 surround sound functionality. That lets you feel like you're in the game and can even help you better place your enemies when you're playing something competitive. Enhanced with SteelSeries Sonar software, if you have a PS5 this headset can also use the proprietary Tempest 3D audio system for even more impressive 3D audio capabilities.
It enjoys a 2.4Ghz and Bluetooth wireless connection, making it easy to connect to any Bluetooth system, tablet, or smartphone, as well as desktop PCs and laptops by plugging in the control hub. You can also use both wireless connections simultaneously, letting you chat on your phone while listening to a game, or jump between devices for a seamless transition.
Battery life is impressive at up to 18 hours per battery, but this headset comes with two and they're swappable, so just take one out and plug in a new one. With a charger in the hub, you'll always have power.
HyperX Cloud Stinger Core Gaming Headset
A super-affordable budget gaming headset.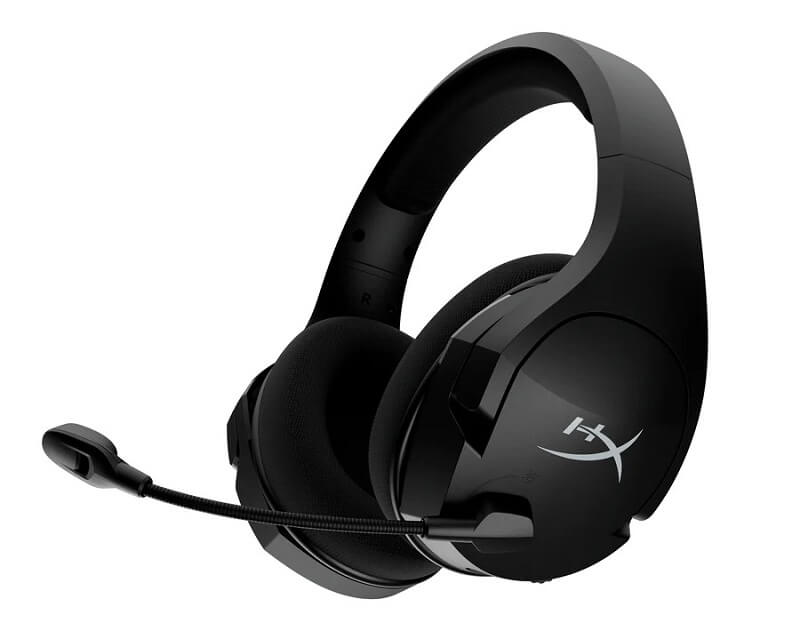 Driver Size: 40mm
Connection: Wired
Battery life: N/A
You don't have to spend hundreds of pounds on a gaming headset to get something high-quality. The HyperX Cloud Stinger Core is built to an impressive standard with great sound audio, and it's pretty comfortable: all for less than £30. It's compatible with every recent generation of Xbox and PlayStation consoles, and also works with the Nintendo Switch, thanks to its (almost) universal 3.5mm connector.
While modern smartphones that have dropped the port may miss out, every other handset with one should have no problem using this headset if they choose.
This is a wired headset, so there's no fancy wireless connectivity, but that does make it very plug-and-play compared to some of the other best gaming headsets. You simply plug it in and it starts working: no additional software or setup required.
Despite its budget price, the HyperX Cloud Stinger Core is still very comfortable to wear. It has padded earcups with a leatherette covering that is easy to wipe clean, and provides a soft cushion for your ears. Although, it's not as breathable as fabric designs, so you might have some additional heat built up when playing for long periods.
The microphone can swivel up to move it out of your face and mute and when in use it's clear enough that your teammates will have no problem hearing all of your curses, commands, and cries of victory.
Razer BlackShark V2
One of the best wired gaming headsets.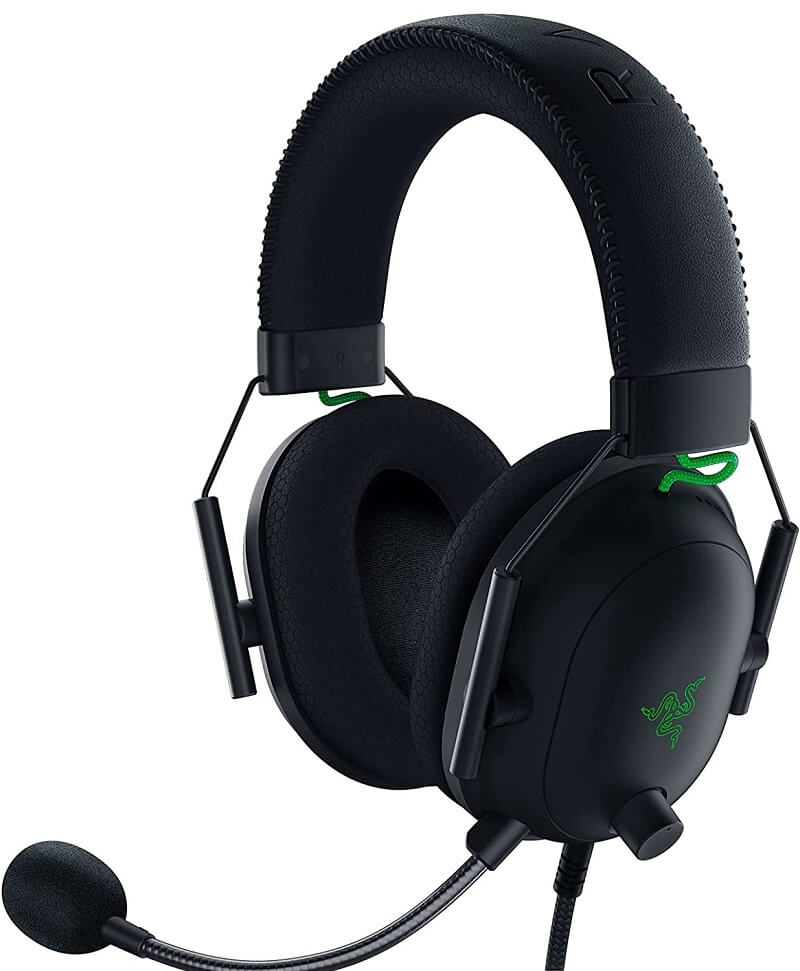 Driver Size: 50mm
Connection: Wired
Battery life: N/A
Razer has been one of the most prominent gaming headset manufacturers for years and its latest Razer BlackShark V2 release really shows that long-standing commitment to quality, comfortable gaming audio. It sounds truly excellent, with impressive bass and mid-range frequencies, and though its microphone isn't the best in class, it's a supremely comfortable headset with solid sound isolation.
The 50mm drivers are custom tuned to act as if they're three individual drivers, allowing for the reproduction of crystal clear lows, mids, and high frequencies. The result is a warm and broad sound that doesn't leave any part of the frequency spectrum under-represented. The titanium-coated diaphragms are designed to deliver clear vocals too; a must for team games.
The ear cushions are padded with memory foam and finished with a breathable fabric weave that helps prevent excessive heat build-up during summer heatwaves and strenuous gaming sessions. They also sit lightly on the ears, so there's none of the heavy pressure feeling that you can get with more domineering headset designs.
It's a wired headset so there's no wireless connectivity to speak of, but the 3.5mm connection makes the Razer BlackShark V2 compatible with Xbox and PlayStation consoles, as well as gaming PCs, the Nintendo Switch, and select mobile devices.
If you want a high-quality wired gaming headset for under £100, this is one of the best.
Corsair HS60 Haptic
Feel your games.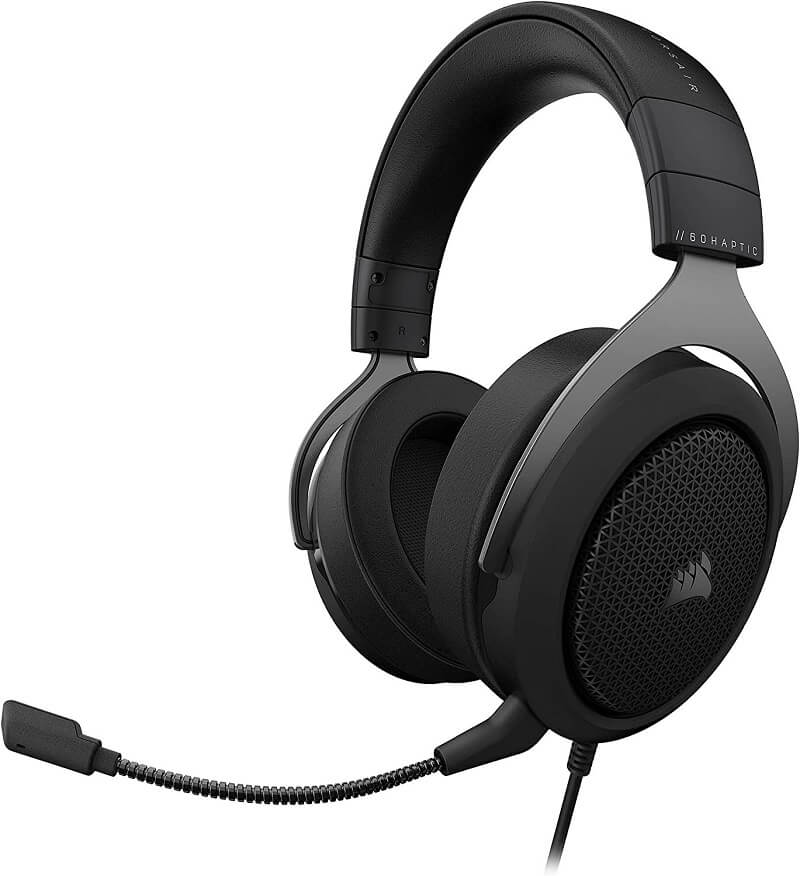 Driver Size: 50mm
Connection: Wired
Battery life: N/A
The Corsair HS60 Haptic gaming headset is a unique design that could be the perfect gaming headset for your next upgrade. It has great sound quality with a bass-heavy note that makes it particularly well suited for explosive games with lots of bombastic action. That is doubly true when you factor in this headset's unique selling point: its haptic feedback rumble motors.
These motors take the sub-bass rumbles that are only typically audible on high-end subwoofers and turns them into physical vibrations which can provide an immersive rumble at just the right times so that you can feel your game, as well as hear it.
It's a wired gaming headset so there are no wireless connection options, but the 3.5mm connector makes it near-universally compatible with games consoles and smart devices. The boom microphone delivers solid quality audio when communicating with your teammates or verbally assaulting your enemies. It's fully Discord certified and has active noise cancelling, so your friends and foes will only ever hear you and not whatever else you have going on in the background.
The frame is made from lightweight aluminium making it sturdy but flexible enough for ease of transport. The lack of plastic in the frame also means there's no creaking when you turn your head – great if you wanted to use these headphones to replace your VR headset's default option.
Logitech G Pro X Wireless Gaming Headset
The best Logitech gaming headset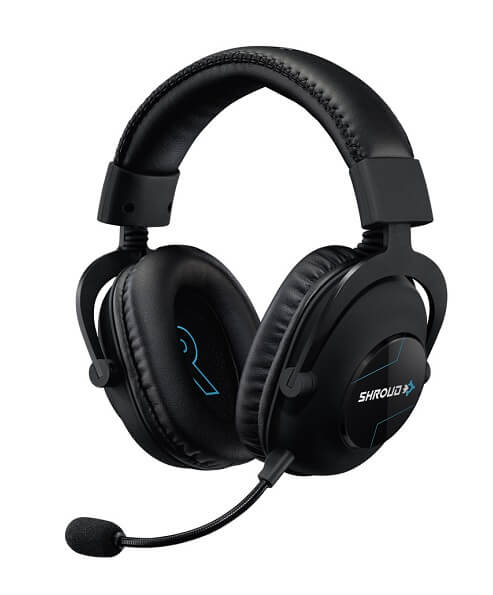 Driver Size: 50mm
Connection: 2.4GHz Wireless and Bluetooth
Battery life: Up to 20 hours
Logitech is renowned for its high-quality peripherals, and the G Pro X Wireless headset is the pinnacle of that design philosophy. It has excellent sound quality whether you're listening to music, watching movies, or enjoying your favourite games. It's built to an extremely high standard, too, so there's no need to fear it falling apart in a year or three. And you can take it with you in a rucksack and know it'll make it to your LAN without damage.
One aspect of wireless gaming headsets that some gamers worry about is latency; no need with the Logitech G Pro X Wireless. It's built on Logitech's Lightspeed wireless platform that's also used for its fastest wireless gaming mice and keyboards. That gives this headset an almost imperceptible latency making it even faster than some of the cheaper wired gaming headsets.
There's Bluetooth connectivity too, though, letting you connect to a wide range of devices and giving you the option of connecting to two devices at once for versatile chat access and cross-platform gaming.
The detachable boom mic quality isn't its best feature, but it's functional and the fact you can take it off for a very hard-mute function is useful. You can also use the Blue Vo!ce application to boost the clarity if you like, with various presets for mic balancing, as well as additional noise reduction.
Comfort is top-tier with the Logitech G Pro X, with thick, padded earcups that provide excellent cushioning for your ears, and the headband is similarly thick and plush. There's enough compression on your head to hold it in place, but not so much that it can become uncomfortable over long periods. This is a great gaming headset for long sessions.
Turtle Beach Stealth 700 Gen 2 Max
A great headset if you wear glasses.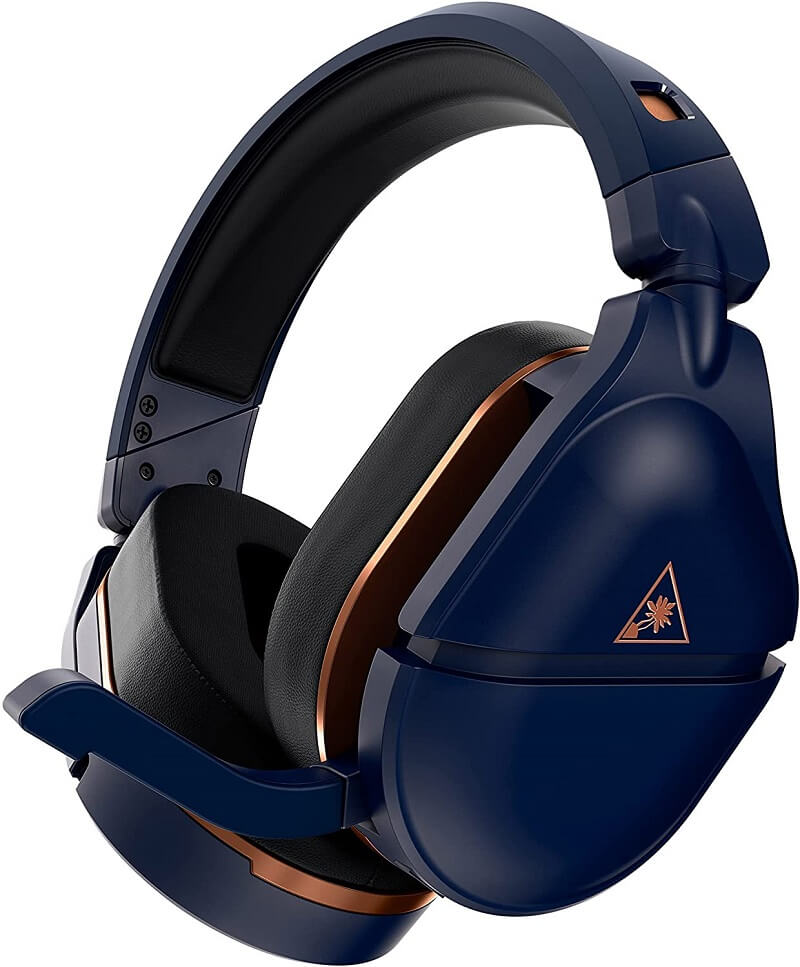 Driver Size: 50mm
Connection: 2.4GHz Wireless and Bluetooth
Battery life: Up to 40 hours
The Turtle Beach Stealth 700 Gen 2 Max is a great all-around gaming headset, with excellent audio quality, solid comfort, and great versatility with its wireless connection options. But where it really stands apart from the other best gaming headsets of 2022, is its support for glasses. With more than 60% of the world wearing glasses, the fact that few headsets offer some additional support for them is a travesty, but Turtle Beach does, and what it does is quite impactful.
Along with a number of other "Glasses Friendly" Turtle Beach headsets, the Stealth 700 Gen 2 Max supports its ProSpecs feature, which adjusts the thickness of earcup padding at the specific point where the arm of your glasses sits on your ear. That way you don't have the headset pushing the glasses into your head, or nudging them away from it. That makes the Stealth 700 particularly comfortable for glasses wearers.
This headset also has full support for the Turtle Beach Audio Hub app for iOS and Android, giving you in-depth customization in the form of EQ presets and custom profiles, and the option to adjust microphone sensitivity.
The mix of 2.4GHz and Bluetooth support means that this headset works great on PCs, as well as the latest Xbox Series X/S consoles, and Bluetooth-equipped devices like laptops, tablets, and smartphones. With more than 40 hours of battery life on this headset, whatever you're playing on, you'll be able to enjoy a long gaming session.
Asus ROG Delta S Gaming Headset
A great-looking headset with all the RGB you need.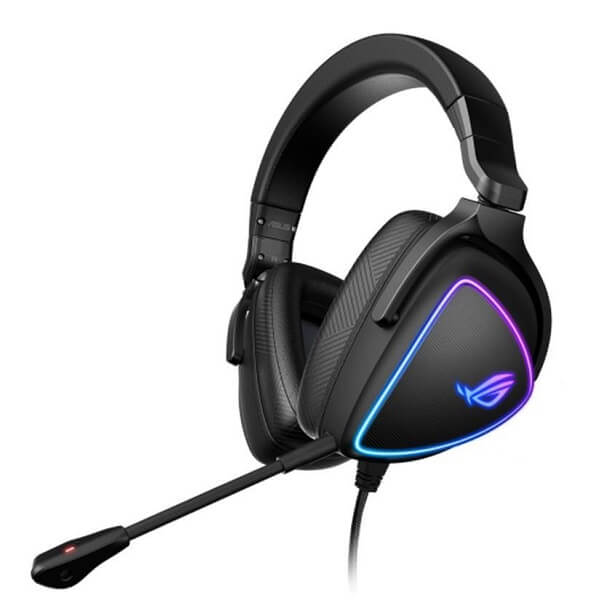 Driver Size: 50mm
Connection: Wired
Battery life: N/A
The Asus ROG Delta S is a fantastic-looking gaming headset. It combines a unique shape and style with tasteful RGB lighting that really helps it stand out from the competition. Not only does it look the part, but it delivers on performance too.
This is a great sounding gaming headset with the 50mm drivers delivering a punchy and full sound, especially when listening to music that takes advantage of its support for Hi-Res audio and the MQA audio type.
In gaming, this headset sounds great too, with impressive bass response and the virtual 7.1 surround sound is capable enough to deliver some solid presence in atmospheric games. You wouldn't want to use it for placement in competitive games – there are better headsets for that – but as an all-around gaming headset, the Asus ROG Delta S sounds great.
The microphone is clear and delivers a crisp sound to your teammates and enemies alike, especially when leveraging the AI-driven noise cancellation to filter out background noise and errant sounds that might otherwise muddy your voice. If you want to adjust it further, you can do so within the Asus Armoury Crate software, which also lets you tweak the EQ, lighting, and add any custom effects you want to the sound, such as additional reverb.