Baldur's Gate III is the latest entry in one of the most iconic roleplaying series in gaming. Developed by the team at Larian Studios that previously brought the world the beloved Divinity: Original Sin and its sequel, Baldur's Gate III is one of the most hotly anticipated game releases of 2023 and it's going to be pretty. Release trailers look great, in-game action from Early Access players have all kinds of beautiful visual effects.
If you've been waiting for the game to go gold before buying, though, you'll want to make sure your PC is ready to play. So what do you need to actually run Baldur's Gate III?
The answer to that very much depends on how you want to play it. You won't need something too powerful just to get the game running at low settings, at 1080p, at 30 frames per second. But if you want more than that, especially if you're interested in dabbling with ultra-high resolutions and detail settings, like 4K, then you'll need something far more powerful.
Here's what you'll need to run Baldur's Gate 3 at the most typical settings.
Baldur's Gate 3 Minimum System Requirements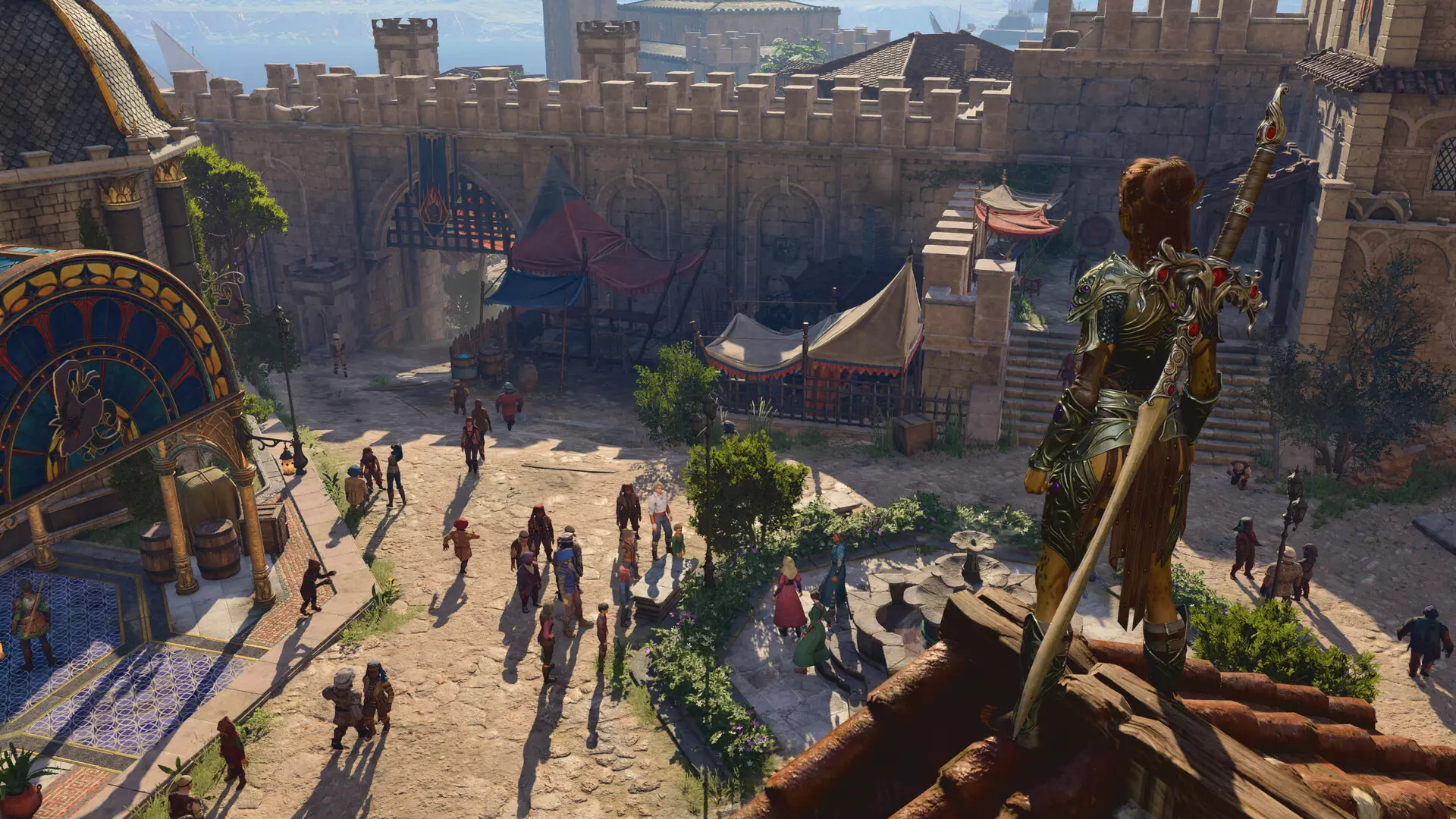 CPU: Intel Core i5 4690, AMD FX 8350 or better
Graphics: Nvidia GTX 970, AMD RX 480 or better RAM: 8GB or more
Storage: 150GB
Operating system: Windows 10 64bit or newer
As good to look at as Baldur's Gate 3 is, it's minimum system requirements aren't too high a barrier to entry. The processors are close to a decade old and were mid-range even then. The suggested graphics cards were a little more high-end in their day, but they're not far off their 10th birthday either.
Any mid-range gaming PC released in the past five years should have no trouble playing this game. It won't be the prettiest version of Baldur's Gate III, as you'll have to play the game on low settings at 1080p resolution, and with a frame rate that's just about stable at 30 FPS in busier areas. But you can get it up and running at least.
This is a big game, so you'll need a lot of storage space and enough patience to wait for the download. A 150GB install size is enough to quickly fill up some smaller SSDs. Don't be tempted to put this big game on a hard drive though – you'll absolutely tank your loading times. If there's one thing Chillblast will always countenance, it's installing your games on an SSD.
Meeting The Minimum With A Modern PC
If you don't have a PC that can measure up to the minimum specifications, you might be able to upgrade your CPU or graphics card to get you there, but there's no guarantee with secondhand parts how long they'll last. All it takes is a card to have been used for years of cryptocurrency mining and it might be on its last legs.
You'd be better off buying or building a new PC that has the kind of modern hardware that can easily meet and exceed these minimum specifications, but without breaking the bank.
The Chillblast Ignition Ryzen 5 gaming PC is a great example of an affordable modern gaming PC that will easily get Baldur's Gate 3 up and running and looking pretty.
It features the AMD Ryzen 5 5600 six-core CPU, running at high clock speeds and paired with 16GB of fast DDR4 memory. That's more than enough for a game like this and will make sure that your GPU will always have everything it needs to render the game at high frame rates.
Speaking of which, the graphics card in this PC is the excellent, mid-range AMD RX 6600. It's based on the RDNA 2 architecture and is easily one of the best 1080p graphics cards available today. It has 8GB of VRAM which is enough for most modern games and will give you the kind of power you need to run this game at not only higher detail settings but high frame rates too. Enable FidelityFX Super Resolution (FSR) upscaling and you'll see frame rates jump even higher, with no discernible difference in visual quality.
There's 500GB of SSD space from the main drive, which is enough for Windows 11 and Baldur's Gate 3, as well as a few more games. If you want to install other big games in the future, though, you may need to upgrade the storage down the line. Fortunately, this PC is fitted with plenty of SATA and NVMe ports, so you can add whatever drives you wish within minutes.
Baldur's Gate 3 Recommended System Requirements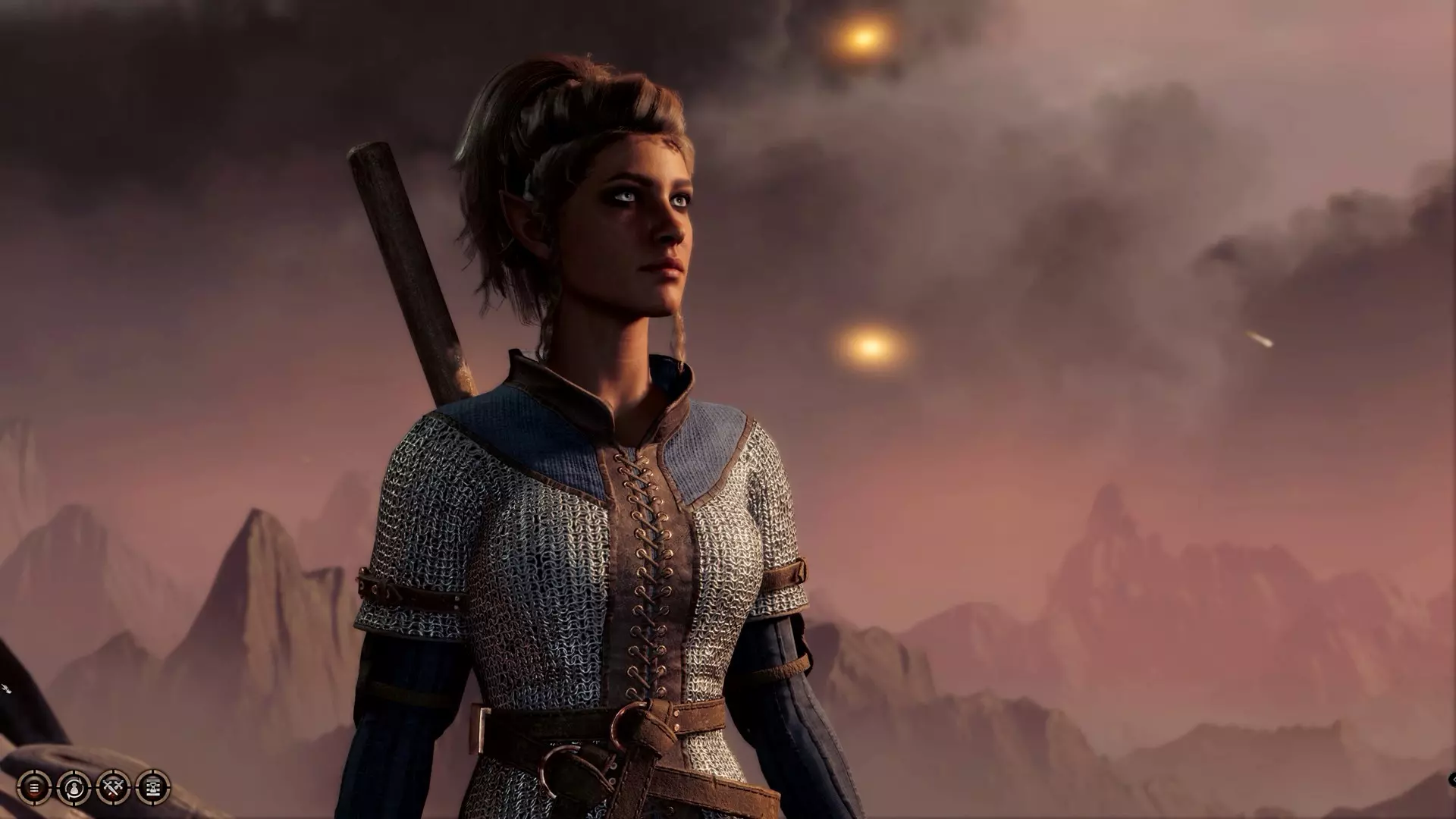 CPU: Intel Core i7-8700K, AMD Ryzen 5 3600 or better
Graphics: Nvidia RTX 2060 Super, AMD RX 5700 XT or better
RAM: 16GB or more
Storage: 150GB
Operating system: Windows 10 64bit or newer
If you want to run Baldur's Gate 3 at high settings with a steady 60 FPS at 1080p, you'll need a more capable PC. In its recommended system requirements, Larian Studios suggests you'll want a more capable processor and a much better graphics cards, although none of this is high-end, still.
The processors were great performers in their day, but they're a few years old and are easily outstripped by some of the entry-level models available today. The graphics cards were mid-range for their time, and though they're far newer than those suggested for the minimum specifications, they're still not super powerful.
Any mid-range gaming PC from the past couple of years should have no trouble meeting these specifications. You might want to play with some of the settings to bring up frame rates or detail levels, depending on your particular configuration.
Meeting The Recommended With A Modern PC
Here at Chillblast we love building these kinds of gaming PCs; the ones that are heavily optimized to offer the absolute best performance possible at any given budget. Our Mumbo Jumbo Craft AMD Ryzen gaming PC is the perfect solution for anyone wanting to play Baldur's Gate 3 at high settings with the smoothest of frame rates.
It has the excellent hexacore AMD Ryzen 5 5600 CPU at its core, delivering impressive performance in and out of games. It's paired up with 16GB of fast DDR4 memory and a half terabyte of Samsung's 980 PCIe 3 SSD for an incredibly responsive gaming PC. Fast boot times and fast load times, whether you're playing Baldur's Gate 3 or anything else besides.
The real standout from this build, though, is the Nvidia RTX 3060 Ti. Based on the Ampere architecture, this powerful gaming graphics card is more than enough to make Baldur's Gate 3 look stunning with all the settings maxed out at 1080p resolution. It also has Nvidia's much-lauded tensor cores, so you can utilize Deep Learning Super Sampling (DLSS) to make the game look and run even better, at no extra cost. It's even enough to get the game running well at 1440p, so if you don't mind tweaking a few of the settings, you can use DLSS to play around with higher-resolution gameplay, too.
What do you need to play Baldur's Gate 3 at 1440p?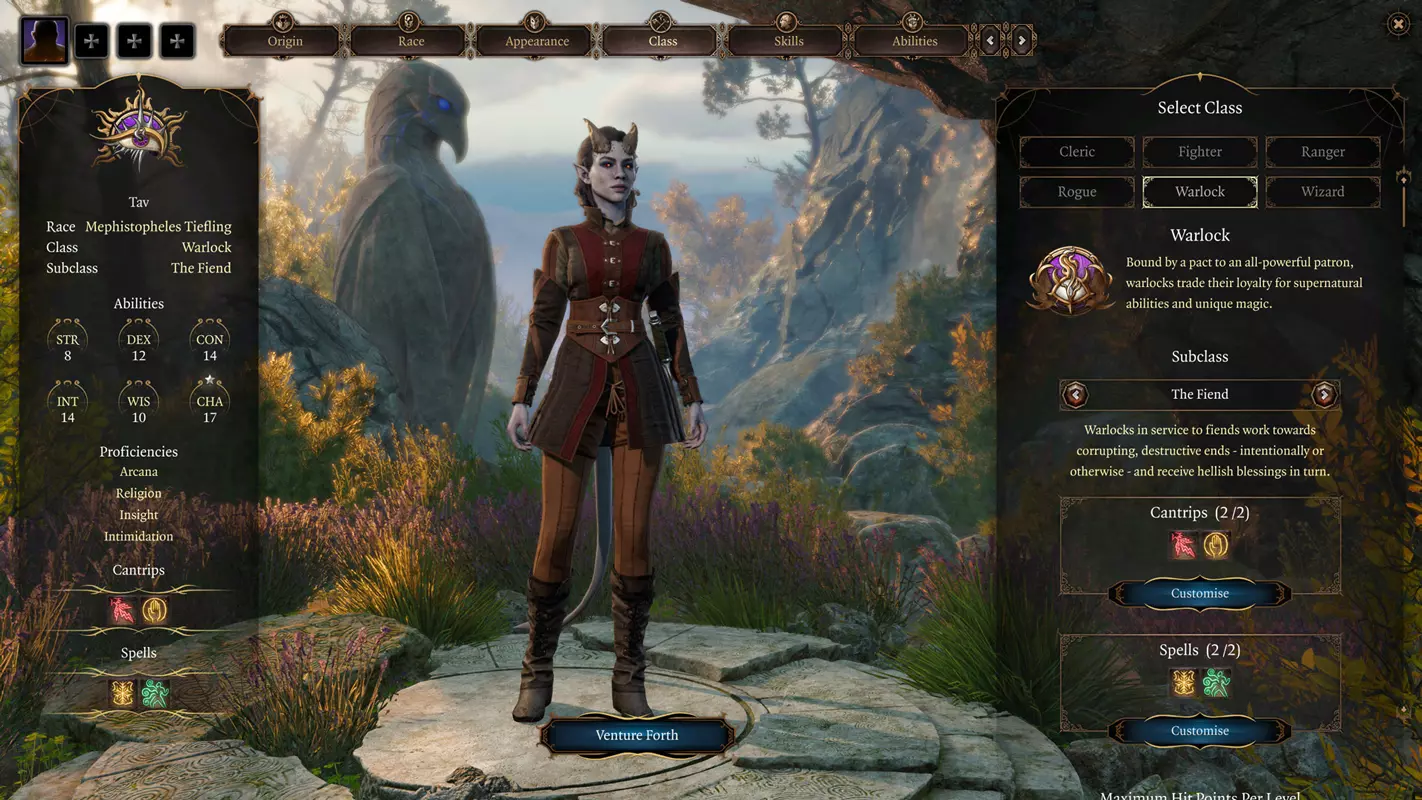 Larian hasn't released official specifications for anything higher than its "Recommended" system requirements, and though those and the PC we recommended, in turn, will play Baldur's Gate at 1440p, it's not truly a 1440p gaming PC. For that, you'll want something a little more capable. It'll not only make Baldur's Gate 3 play and look better, but any other games you have that you want to play at 1440p will be all the better for it, too.
One of our best 1440p gaming PCs is the Dark Side Survivor Ryzen 5 gaming PC. It packs some of the latest and greatest internal components in an attractive, and eye-catching chassis that turns heads as much as it lets you turn up your game settings.
At its core is the AMD Ryzen 5 7600 CPU. It has six cores and 12 threads like the 5600 in our previous configurations, but this one is based on the brand new Zen 4 architecture and runs at higher clock speeds with additional cache, for a big boost in gaming performance. Better yet, it's the first in a new line of socket AM5 processors, so AMD will support this CPU for many years to come. That opens up the potential for substantial upgrades in the future, without the need to replace the memory or motherboard.
You won't need to upgrade the RAM for a while, though, as this PC comes packing 16GB of super-fast DDR5 memory. Together with the CPU and the 1TB Western Digital Blue SN570 NVMe SSD, this gaming PC boots up in just a few seconds and makes games load almost instantly. There's also plenty of space there for big games like Baldur's Gate III, so you won't need to uninstall anything just to install your new favorite game.
To help deliver high frame rates at 1440p resolution and whatever settings you choose, this PC comes with Nvidia's latest-generation RTX 4070 graphics card. It's based on the brand-new Ada Lovelace architecture and has more cores and higher clocks than we've ever seen in a 70-series GPU. Crucially, it also has 12GB of GDDR6 VRAM, making it ready and future-proofed for all the upcoming AAA games.
It also supports DLSS 3 frame generation, which in supporting games can massively boost frame rates well beyond what older versions of DLSS can do. And it has the latest generation of RT cores – and plenty of them besides – so in games where ray tracing is an option, this card has no trouble enjoying that advanced lighting feature.
What do you need to play Baldur's Gate 3 at 4K?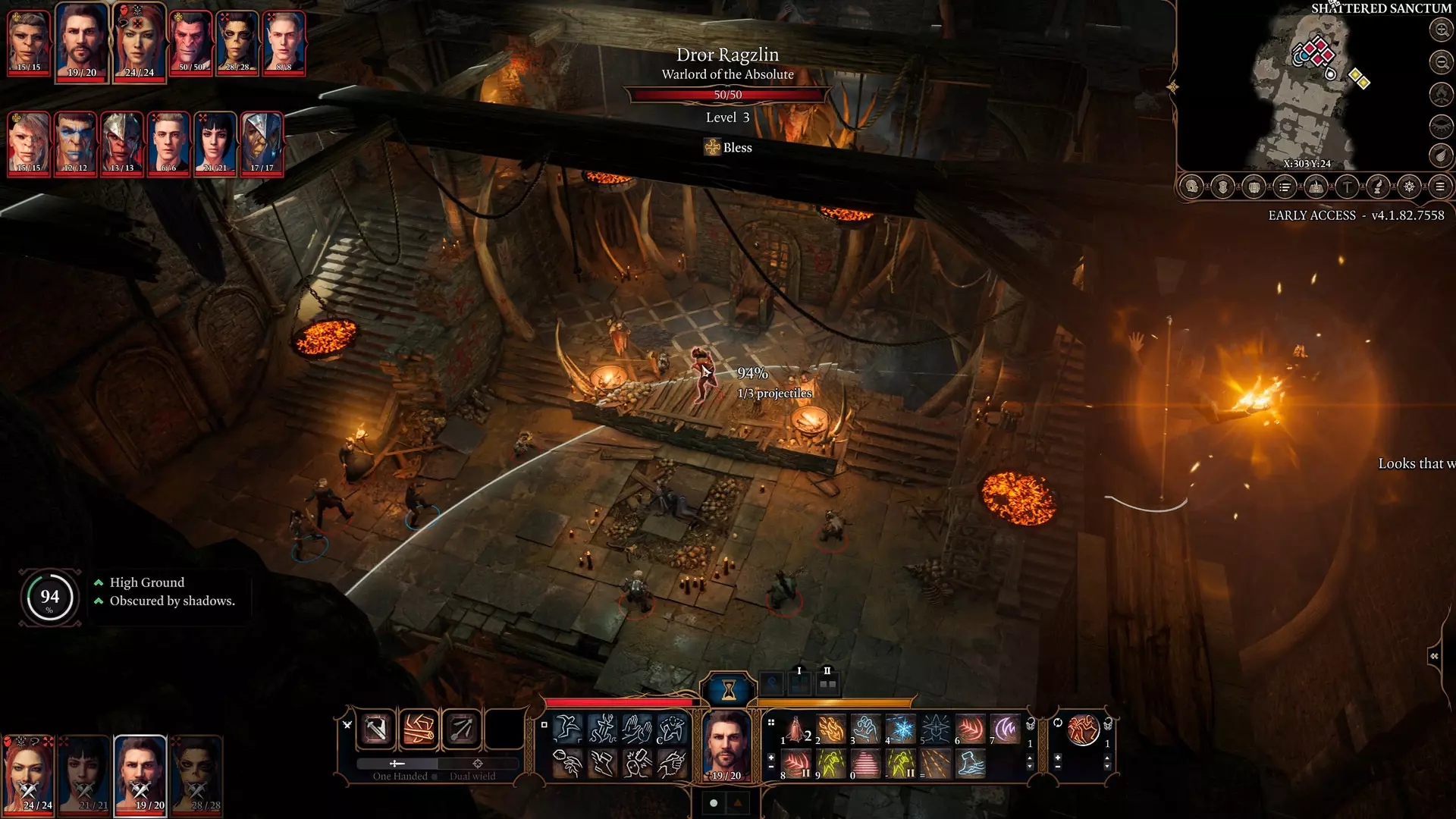 You don't need a monstrously powerful PC to play Baldur's Gate 3 at 4K. Indeed, with DLSS it's possible that almost any of the PCs we've recommended here could play it – even if the experience wouldn't be stellar. But if you're trying to play Baldur's Gate 3 at 4K, then you'll have a 4K monitor, and that means you'll want to play other games at 4K too.
Building or buying a 4K gaming PC for Baldur's Gate 3 might be easy, but building or buying a 4K PC, in general, is a different matter entirely.
The Chillblast Apex AMD Ryzen 7 gaming PC is one of our most affordable 4K gaming systems, partnering some of the best performing modern components in an attractive, well-cooled system for an excellent all-round 4K gaming PC.
It comes with the eight-core, latest-generation Ryzen 7 7700X CPU and pairs it 32GB of some of the fastest DDR5 memory you can buy. Together they make this gaming PC incredibly responsive and snappy, whether you're launching your favorite game, or just web browsing.
Teaming up with that epic combination is AMD's killer gaming GPU: The AMD RX 7900XT. It's not quite a flagship, but it's not far off and has boatloads of high-speed memory so that you won't be bottlenecked with this graphics card for many years to come.
Still, as amazing as this gaming PC is, there's not really a limit on performance when it comes to 4K gaming. For even more power, why not check out the incredible Dark Side Survivor gaming PC with a 7800X3D (the best gaming CPU in the world) and the Nvidia RTX 4080.
Got deep pockets and want the ultimate in a 4K gaming PC? This Apex AMD Ryzen 7 gaming PC with a 7800X3D and Nvidia RTX 4090 is one of the fastest gaming PCs we've ever made.
Conclusion
Whether you want a gaming PC for playing Baldur's Gate 3 or any upcoming or existing game, Chillblast has the expertise to make your ideal gaming PC. If you need any more advice on putting together the PC you need for whatever you want to play, get in touch with one of our expert system builders, and they'll talk you through what we can do to make your gaming dreams a reality.